Let's face it: You're excited to get out of your old life and into the new one, and turning over a new leaf has never been this exciting. But it'll be hard if you don't know where to start, and a lot of people tell a lot of horror stories about moving out from humiliating complaints from the new owners to rushing everything all at once for your move in date.
Moving into a new house can be quite difficult at first (especially if you're moving to a central location), but with a house checklist on what you need to check and on what you need to accomplish before moving out of your old house, everything will go smoothly with your move (and your new life).
We know that the moving process can be a bit overwhelming, but we'll give you a checklist of essentials that you need to take care of and a few tricks on what you need to do before you can call the moving company and relocate all your things so that your move out isn't messy. After all, you don't want to tell another horror move in story.
Things to Do When Moving Into a New Home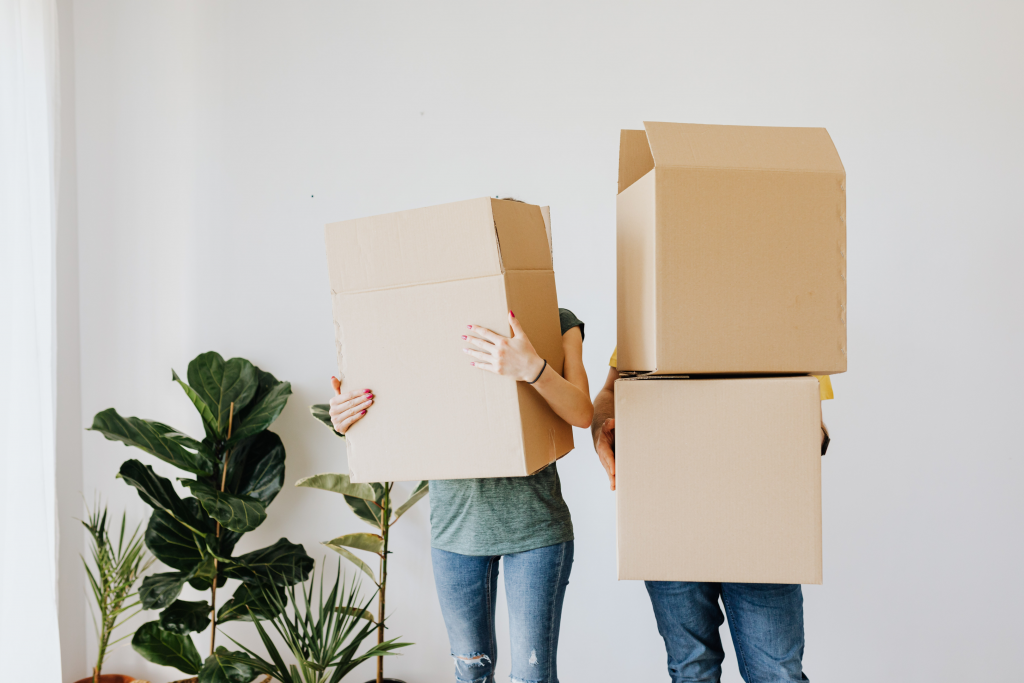 Before Moving:
Transfer Utilities
You need to transfer your utilities such as water, electricity, and gas. It depends on where you'll relocate, you have to take note on the water meter and where to put the water valve in your new address so that you'll know how much to spend water in your new location and because you may not have a say on what company works for you. You need to notify your move in date ahead of time so that they'll activate these utilities for you on the day itself (especially when you're working with lots of accounts during moving season).
Connect TV and Internet
Dead zones are a major bummer, so you need to do the work by researching service providers that suit your needs. Compare prices, cable and internet providers for your new address and schedule an installation appointment at least 2 – 3 weeks to make sure these are activated for you in a timely manner and to also get an appointment date and time that are the most convenient for you.
Gather Important Documents
This is the most tedious part as we're talking about medical records, your driver's license, your birth certificate, passport, social security cards, insurance policies, as well as your documents for your local businesses, and anything that you need when moving out. If you have documents that you don't need, go get that shredder and do the shredding work because you don't need anymore dust in your new place and life is too short to bring anything unneeded for your move out.
Take Pictures of Valuables
Taking pictures of your valuables will serve as proof of the original condition just in case they get damaged while moving out, especially if these things are sentimental to you such as your grandmother's antique mirror, TV and computer equipment, vases, and so much more that are considered precious to you.
Throw Away, Sell, or Donate
If you've read one of our articles about this one, you'd know that moving out means that you wouldn't carry all the things that you need and want with you during your move. So you need to set a Trash Day and get a couple of trash bags for the things that you want to throw away 9especially with dangerous items that you don't need) and boxes for the things you want to donate and sell for some extra cash and for you to stay organized while packing.
Have a Home Maintenance Checklist
As a semi – previous owner of your previous home, it's your responsibility to do an overhaul home maintenance on what needs to be fixed for a stress free move out. Most previous owners tend to make this mistake because they think that the new owners won't notice them, but they do. So get your cleaning supplies and make some time to deep clean your house and make a few home improvements so that there won't be any safety concerns and to make a few changes when people decide to eye for your place.
Prepare to Pack
Now that you've thrown away, donated, and sold the things you don't need and want, you need to color code and label your boxes as soon as you start packing the things that you need and want for your new space. You must also have things such as a fresh air mattress, toothbrush, toiletries, a fresh set of clothes, snacks, extra cash, extension cords, cleaning supplies, and many others in an open – first box for your first night at your new place. Trust us when we say that you need to complete your new home checklist with this so that it should be separated from the boxes you'll be giving to your moving company and so that you'll survive for the first 24 hours in your new home.
After Moving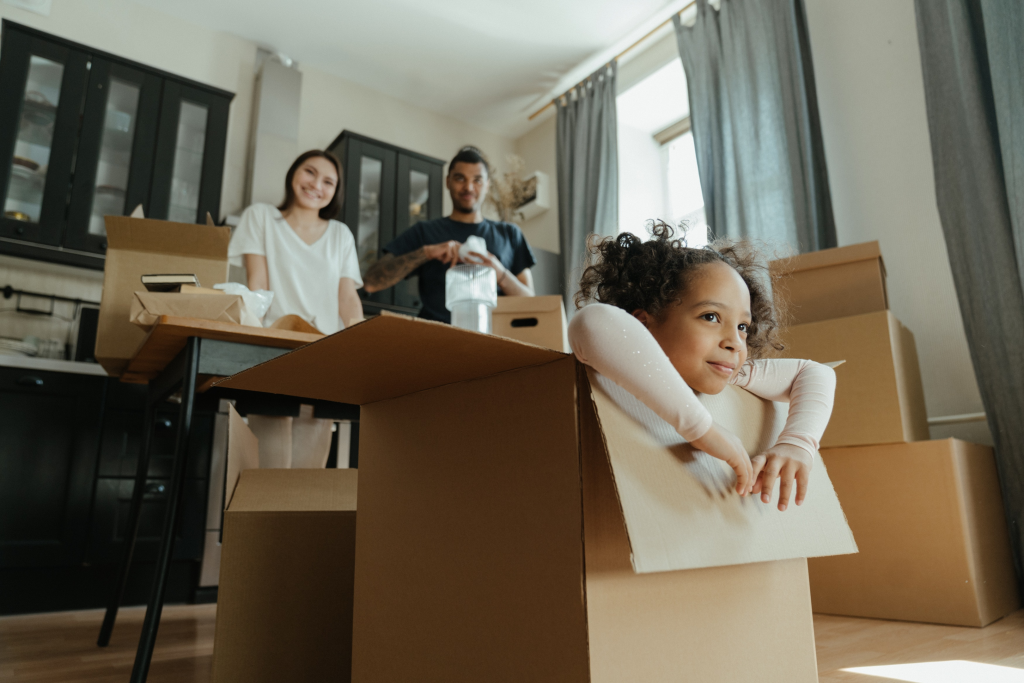 Do a Walkthrough
Before you really move in to your new home, you need to check out the place as an empty shell so that you can visualize on what furniture and things to place to make the most out of the place you're moving into. You can bring a measuring tape for more accurate dimensions so that you'll know what furniture and belongings to place and it saves the hassle of unloading so that you'd already know where it belongs. Check on agreed upon repairs such as light switches and light bulbs as well as appliances that were supposed to be left out, working order of outlets, etc. If there are any home improvements that you need to bring up, it's better for you to bring them out sooner so that they can be agreed and fixed.
Unpack
Moving to a new home means moving to a new neighborhood, so you need to get to know your new neighbors so that you can not only ask them to help you in unpacking (along with your friends and family), but you can also have easy access to them whenever you need help with something and so that you have connections in getting to know the community you're in.
Set Up Utilities and Connectivity
Now that you've got your basic utilities, cable, phone connection, and Wi-Fi up to date and ready on your move in date, all you need to do is to set those up and you're good to go! Some subscription services need to be cancelled on one location before moving onto the next, so you need to take care of those before moving out while some companies allow you to transfer utilities to your current location. You need to set up these appointments so that it can happen as soon as you need it and you'll be there to assist it if someone comes over to your new home.
Locate Necessary Functions
Take notes of the location of the circuit breakers, fuse box, and the water valve so that you'll have something to hold onto when emergencies arise. You should also take note of where to put smoke detectors and carbon monoxide detectors and test them if they're working properly. Determine a fire exit if a fire or an earthquake occurs, and come up with an action plan if you moved into an area where natural disasters often happen.
Change Locks and Address
Go to your local hardware store and change the old locks to new locks (especially if you're living in the same room) so that prior residents and owners don't have access to your new space. Forward your mail with your new address to the post house so that they don't get shipped to your old house by mistake (this includes your bills, packages from online shops, letters, etc.). You need to make sure that you're secured from the inside out as well as communication to flow seamlessly in your new home, so you need to do the extra work to make sure everything goes there.
Set Up Home Security System
Your new locks aren't enough to make a complete list on your new home. You need to set up a home security system to feel safe and secure in your new home. Install a smart doorbell, motion detectors, security cameras, or the whole shebang. There are even tools to gauge the safety concerns of the neighborhood and help you decide on the appropriate action in securing your new house.
Moved Out to a New House and a New Life
Moving to a new house can be thrilling as you're motivated to do everything to get out of your old house and into a new one. Some people have a new house checklist so that they'll know what to do before, during, and after moving into a new house. As a previous owner of your old haven, it's also your responsibility to check everything that needs to be repaired and if it's in tip top shape so that the ghosts of your new tenants won't haunt you about the things that need to be taken care of and so that you can enjoy your new life! Dealing with this new house checklist on the essentials can be overwhelming and confusing at first, but it'll get easier once you follow these to dos and your move out will go even more smoothly once you take care of unfinished businesses.
Moving out has never been fun and exciting, so go get that paper and pen (or your notes app on your phone), and get those things down to business so that they're done in a snap!