With a lot of uncertainty in the world right now, reconsidering your investment plans is ever more vital. While it might be a question of where to begin, VIMI (Vista Land International Marketing, Inc.) brings together a real estate roadshow in hopes of guiding you in making tomorrow's investments.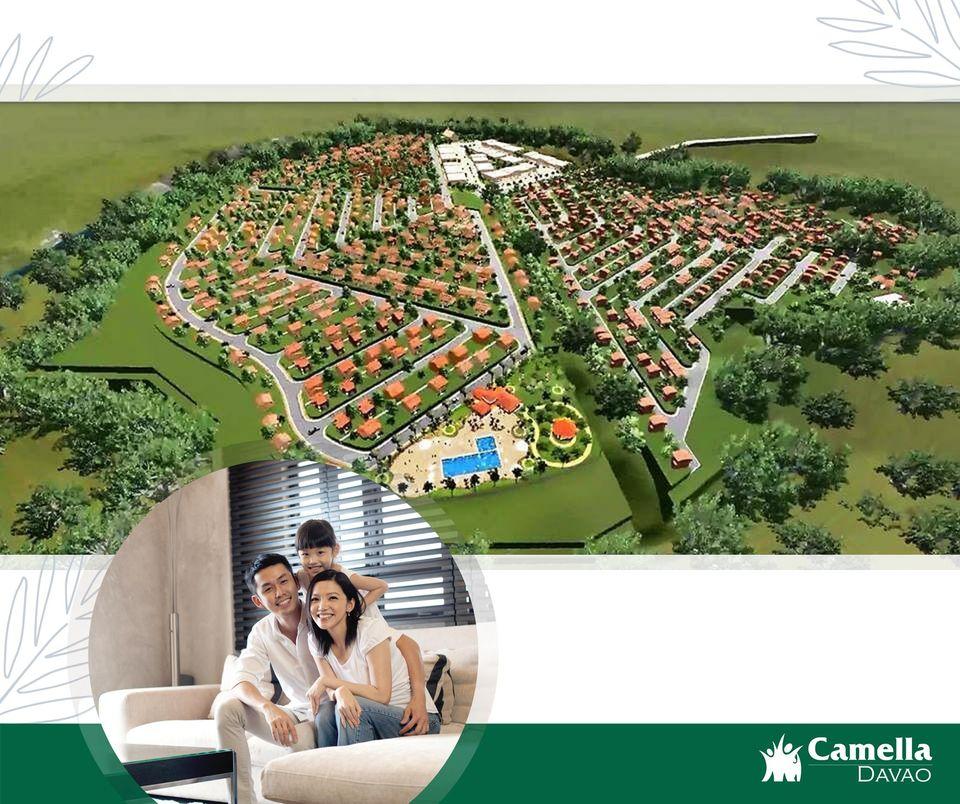 VIMI proudly brings to you the year's biggest international property roadshow, this time featuring the country's largest and most trusted home and township builder –Camella Homes. The two-day event is a symposium where blueprints and drafts of enlisted township plans and properties are discussed alongside its developers, offering you real estate investment advice and one-of-a-kind opportunities. Here, Camella will be set to present its latest offerings when it comes to healthy and smart house-and-lots. The event will premiere on September 25 and 26 (Friday and Saturday) and will be streaming worldwide at 6:00 PM, Manila-time.
The featured developer will be Camella Homes, who has pioneered smart-enabled house-and-lots as it recently unveiled its line of SmartHomes. This is a new release under the healthy homes line of the brand, featuring upgraded specifications to promote healthier home spaces.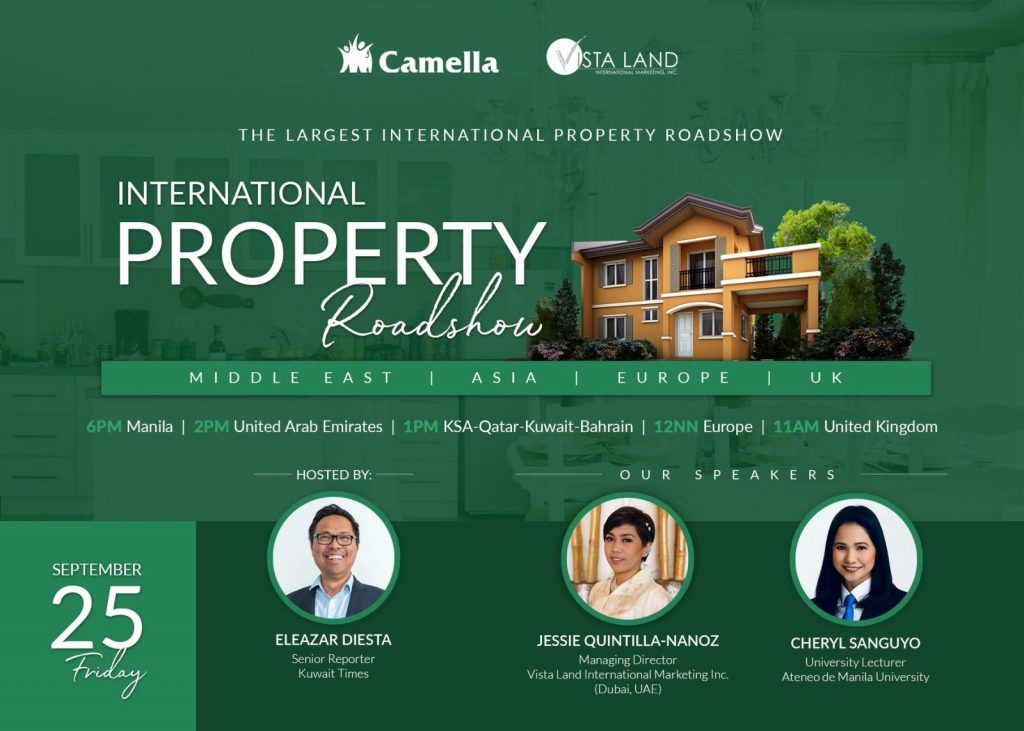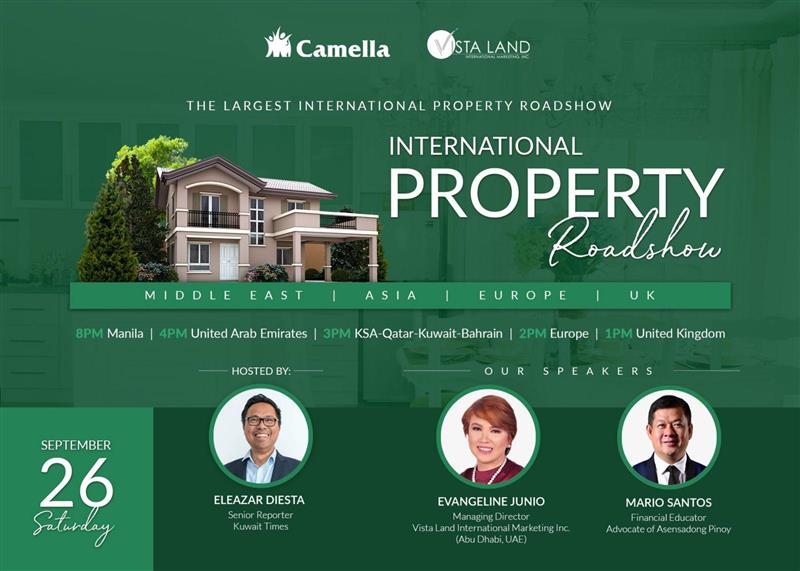 A previous roadshow was held and was a 3-day activity conducted in 3 major regions: Day 1 was for middle east OFWs, Day 2 was for the Asia Pacific OFWs, and the 3rd day was for Europe. The previously conducted roadshow by VIMI was well received by the public and featured the nationwide developments of COHO, Vista Residences, and Camella Manors – all condominiums. Due to great public demand and success of the previous event, a two-day roadshow run is coming this month, bringing the same key speakers from before but this time highlighting Camella Homes.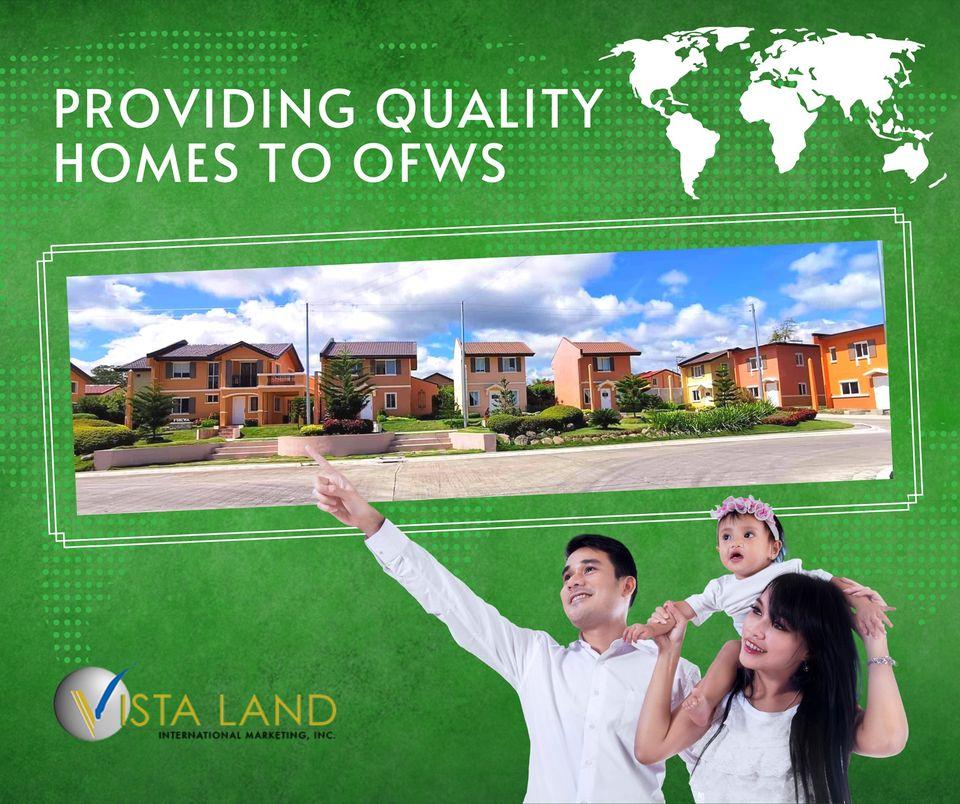 What you can expect from the event are high-caliber speakers in a panel on what is about to be an insightful online investment discussion.
The speakers include Evangeline Junio and Jessie Nanoz, the Managing Directors of VIMI, Ateneo de Manila University lecturer Cheryll Sanguyo, and Asensadong Pinoy advocate Mario Santos. The event is hosted on both days by Eleazar Diesta — Kuwait Times senior reporter.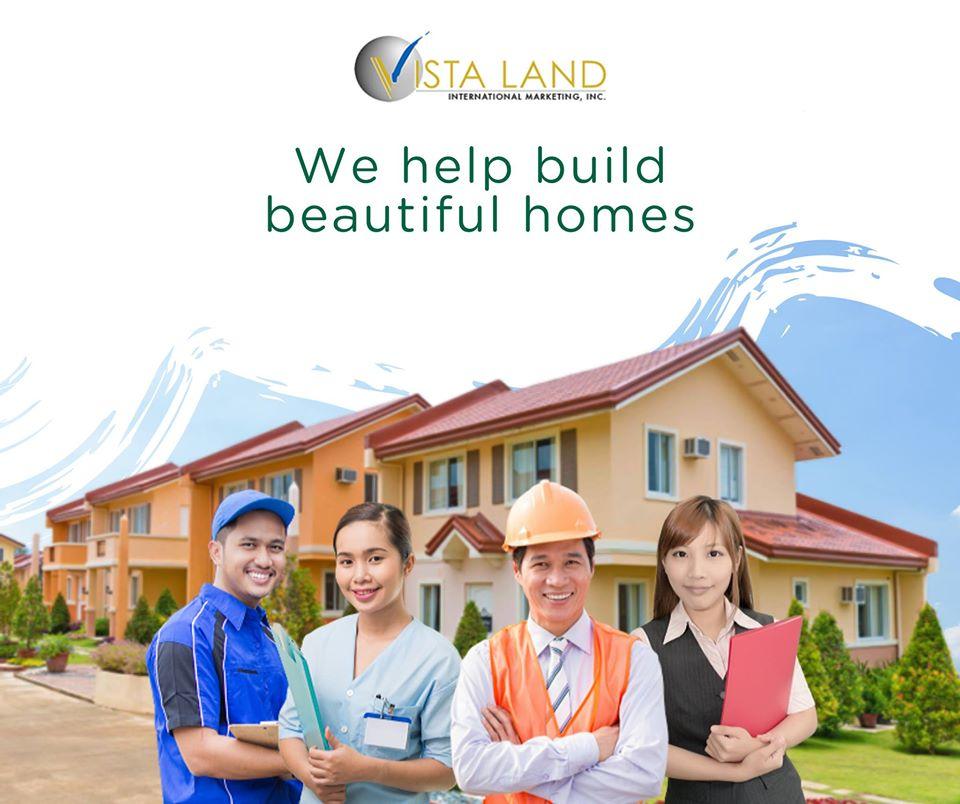 Don't miss out on this unique opportunity to learn more about getting your dream property with Camella Homes. Camella is the Philippines' largest and most-trusted house and lot builder with townships spanning over 149 cities and municipalities.