Looking for more storage space in your house? Well, you may have to crutch down a bit lower to discover something beneath your stairs– yes, the space under your stairs can provide the extra space you need.
So read on and find out how you can transform that awkward space into one of the best storage solutions!
Here's a quick trivia: the space under the stairs is called spandrel!
What can you do with under stairs space?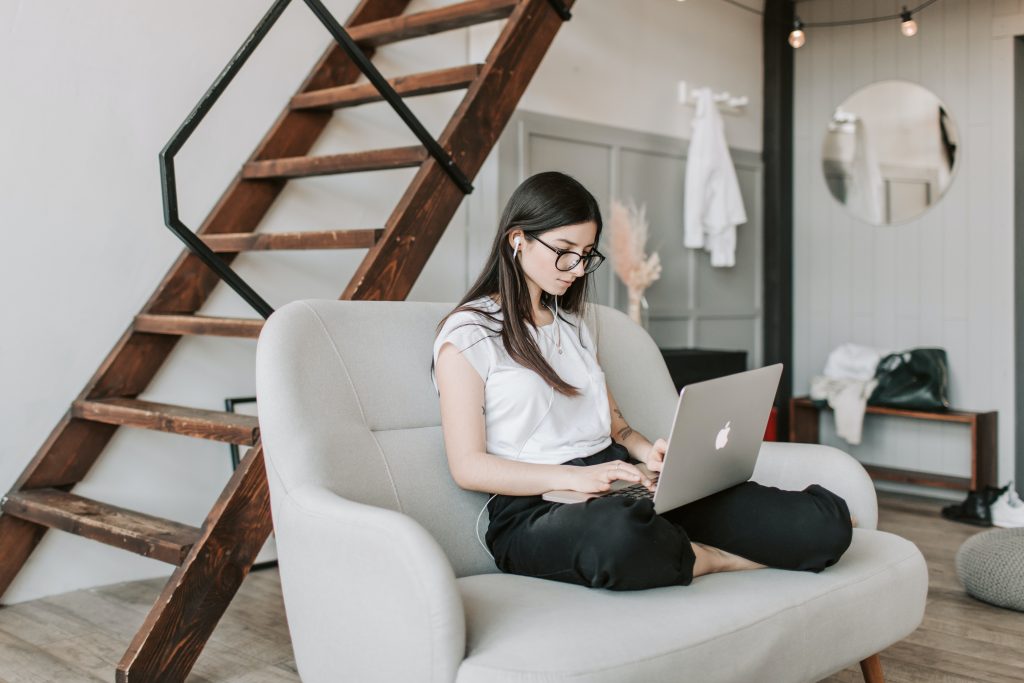 Transform it into a mini pantry
This hack goes for the wanna-be chefs and cooking enthusiasts!
If your stairs sits just near your kitchen, then it's the perfect spot to store your spices and other cooking essentials. You can opt to add floating shelves to place your jars and containers or go with a pull-out design. You can even built a walk-in pantry underneath if the space is large enough! Now, isn't that clever food storage hack?
Make it your kids' playroom or toy storage
Scattered toys and playthings are expected when you have kids in your house. And we're pretty sure you get tired of putting them away just to be strewn across the floor a couple of minutes later.
This next hack lets you convert the additional storage space beneath your stairs into a mini playroom for your kids. Plus, the idea of your children having their secret hideaway will excite them! No more toys scattered in the living room!
Now, creating a kids playroom underneath the stairs shouldn't be a complicated task nor it doesn't require an interior designer to build it. Let your creativity cascade while you sprinkle a bit of your resourcefulnes– or check out this collection of playroom under the stairs idea! You can even let your kids help you in the contruction process!
Cozy reading nook
Whether you a book lover or a casual reader finding a nice quiet space to finish that book of yours, this cozy reading nook idea underneath the space idea will surely give your heart some joy!
The spandrel has enough room to fit in a comfy chair or couch and a mini bookshelf. Drill in an overhead lamp or the lighting fixture of your choice–we suggest adding some fairy lights for that magical charm– and chip in fluffy pillows and you're all set! All you need to do is lie down and be comfy while reading!
Set up a mini office
Finding the perfect area for your work-from-home set up? Well, it's time to claim the space under the stairs as your personal home office! Just push up a sturdy wood plank against the wall for you to put your office essentials like computer or laptop, add a floating shelf on one side, and finally put your favorite chair to complete the design! Work-from-home set up has never been this fun!
Fancy wine cellar
Showcase your collection of luxury wine and drinks by turning your spandrel into a fancy wine cellar.
The staircase overhead creates the perfect sense of intimacy, as if you are entering a hidden treasure trove dedicated to the art of wine. Don't worry! Your wine cellar doesn't have to be that grand: you can repurpose old wood by painting them a nice, black color or maintain its wooden integrity by adding a coat of varnish.
Not only that it is a practical use of storage space but adds stunning aesthetics to your home's interior design.
Powder room
You may be raising eyebrows at this next idea but hear us out first; yes, you can add a mini powder room under the stairs!
With right planning and measurements, you can instantly transform that spandrel into a concealed toilet that your guests can use instead of going into your other bathroom. Now, isn't that clever?
Make it the focal point of your living room
Your well-made staircase already make a striking impression for guests and visitors. Why not level-up the sophistication it brings by making it the focal point of your living room?
Simple add a console table where you can put decorative objects like souvenir from your travels, trophies, or your collection of action figures. Or, you can paint it a striking color to magnet people's attention just like what Future PLC did in this article!
A mudroom
Don't let that spandrel turn into a wasted space; transform it into something where you can toss your keys, bags, or shoes. Simply install pull-out drawers– or a shelf if your prefer and you will instantly have a mini mudroom!
Indoor jungle
Bring nature closer to your home by adding potted plants under the stairs. Another trick is to add hooks where you can put your hanging planters. There are endless ways and ideas for an indoor jungle and we're confident you can pull this off!
Hallway storage
Typically, the space under the stairs usually end up as a dumping site of our belongings. Well, if that's the case, why don't you fully commit to the idea and turn that space into an hallway storage?
You can add hooks, clothing racks, a simple bench, and basket compartments to easily sort things out!
Final Takeaway
Utilizing the space under the stairs is a brilliant way to maximize every inch of your home and transform an often neglected area into something functional and visually appealing. Whether you choose to convert it into a cozy reading nook, a compact home office, or a practical storage solution, the space under the stairs offers endless possibilities for creativity and customization. With thoughtful design and clever use of materials, this space can become a hidden gem, seamlessly integrated into the overall aesthetics of your home.
By carefully assessing your needs and envisioning the potential of the under-stair space, you can create a purposeful area that enhances both the functionality and beauty of your home. Consider incorporating built-in shelves, drawers, or cabinets for efficient storage solutions, or explore the idea of transforming it into a mini-bar or display area for your favorite collectibles. The possibilities are truly endless, and with a touch of imagination and design expertise, the space under the stairs can be transformed into a captivating and practical addition to your living environment.