Public and private schools have finally started face to face classes after almost two years of online learning for the 2022 – 2023 academic year in the Philippines. The Department of Education (DepEd) has released the guidelines for this school year with its commitment to the resumption of 5 days of in-person classes under the DepEd Order No. 034 series of 2022, which has been signed by Vice President and DepEd Secretary Sara Z. Duterte many Mondays back.
The school year has started last (August 22) and will end on July 7, 2023, and there will be 203 school days unless it's determined by further implementations just in case there are changes in the school calendar because of unforeseen circumstances that may affect this set up.
As things are going back to normal, there are also a lot of downsides. One might be when students are mentally lagged and burnt out because they're used to having online classes at home. Another would be blended learning, where more schools have limited in person classes, and they would assign batches to have an alternative learning system and go to school at the same time (which can be pretty confusing for some, and we understand the struggle).
If you're excited to go back to school but still anxious about how you're going to be safe, we've got your back as here are some of the things that you need to know about going back to school plus some tips on how you can practice safety protocols to get yourself back on track with the basic education while being safe.
Transition Ready?
With more schools leaning towards the hybrid learning setup and face to face classes all over the Philippines, it's safe to say that more public and private schools have reopened to welcome students, teachers, and other school personnel on campus after adapting to the new normal and having numerous lockdowns and alert levels that have shaped the education system. Here are some of the policies that were emphasized in the DepEd Order No. 034:
No Discrimination Policy
This policy allows learners to go to school whether they're vaccinated or not. According to DepEd spokesperson Michael Poa, only 19% of students are fully vaccinated while 92% of teachers and other school personnel are fully boosted, resulting in a low vaccination rate for students because COVID – 19 immunization isn't needed before they go to school and it isn't mandatory as a far cry from the requirement during the time of President Duterte and DepEd secretary Leonor Briones. But DepEd is also rolling out a counseling program along with mobile vaccination centers this school year to encourage parents, students, teachers, and other school personnel to get vaccinated.
The only downside to this is that there would be physical distance as there are still safety protocols to follow, resulting that they wouldn't normally do things together like eating lunch together and sitting next to each other.
Students will be excused from in-person classes if they have flu-like symptoms, but the downside is that schools won't be responsible for students or personnel who are positive with COVID – 19.
Security Measures
The Philippine National Police (PNP) has sent around 23,000 personnel nationwide to make sure students and school staff are safe. NCR Police Office Spokesperson PLt. Col. Dexter Versola mentioned that around 9,700 police officers have been sent out to all parts of Metro Manila, and there aren't any incidents so far during the first day.
Transportation
Versola also said that assistance desks and transportation hubs were set outside of school buildings such as The Last Mile Schools program, which provides students more options for commuting with over 11,000 buses, jeepneys, and UV Express FX vehicles betting on non – EDSA routes, which started last Monday. But the only flip side about it is the usual congested roads with around 436,000 vehicles per day compared to the pre-pandemic volume, which is approximately 405,000 vehicles, making traffic more difficult to maintain (especially during rush hours) according to the Metropolitan Manila Development Authority (MMDA).
Back to School Tips for Face to Face Classes this 2022
Wear Your Masks and Follow Safety Health Protocols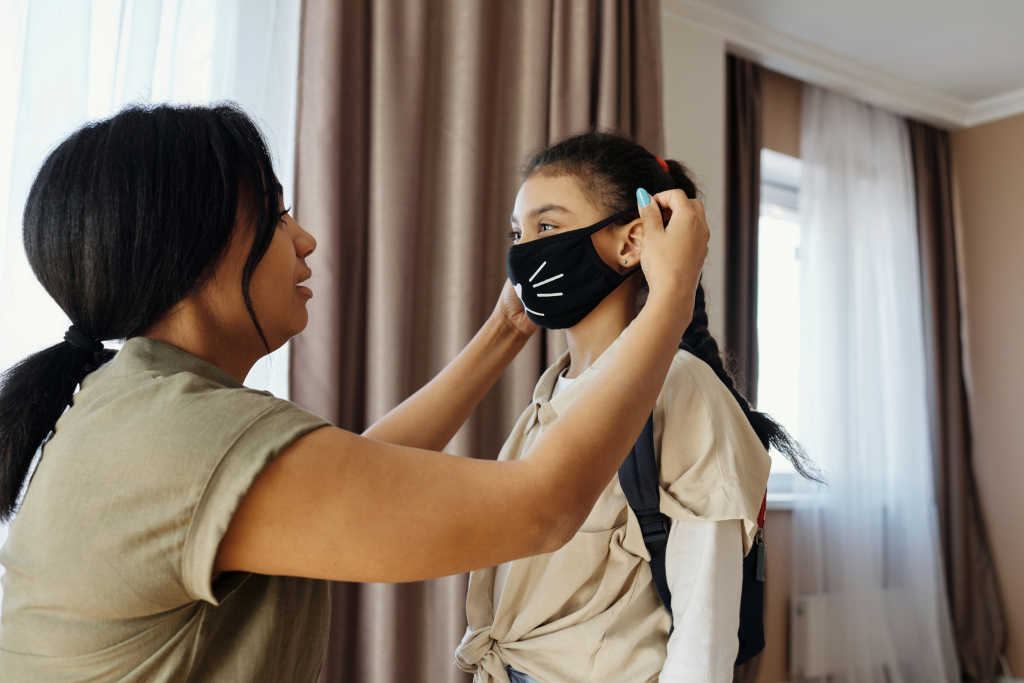 We're pretty sure that with face classes resumption comes a lot of contact, and we're also sure that a lot of schools and universities have their own safety health protocols and back to school health tips. But a mask is a common denominator whether you're vaccinated or not when you're interacting with other students and when you're having class in classrooms again.
It used to be something that makes us look cool, but face masks are a need right now, especially when you're going back to school. Bring an extra one (or two) in your bags and keep it on at all times (and change them from time to time).
Bring Hygiene Kits
Aside from following the school's health guidelines, it's a must that we should keep the campus (and ourselves) COVID – free, and having your own hygiene kit helps to make your school and home in minimizing the spread of the virus!
You should have some alcohol, wipes, soap, and some extra face masks in your hygiene kit, and make sure all of your things, lunch tables, chairs, and other equipment are sanitized. Go to your nearest water and sanitation facilities before and after school so that you're not only following health protocols, but you're also safe and sanitized!
Get Vaccinated (If You Aren't Yet)!
Although they aren't required in going back to school, you should still think of getting yourself vaccinated and boosted to your nearest vaccination site to have extra protection (and peace of mind) from COVID – 19 before your school starts this month. Vaccination drives and sites are still up and running, so you should get some vaccine or booster doses in your local barangays, malls, and respective schools and universities soon.
Limit Physical Contact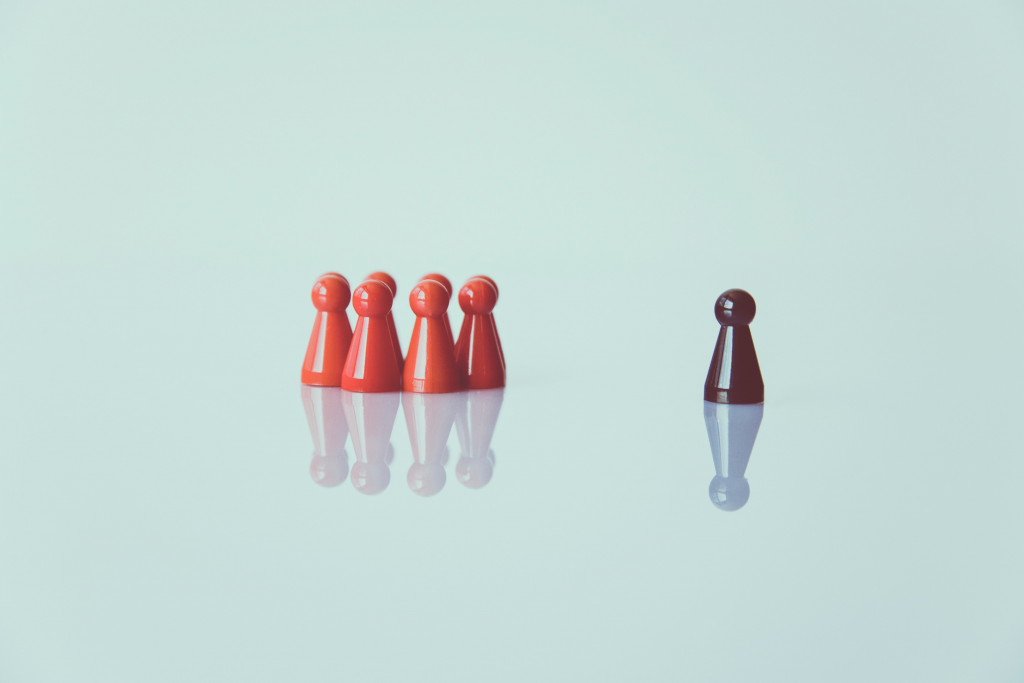 It's tempting to hug your friends after having online classes for a while, but waving at each other, bowing, or giving air hugs also encourages everyone to be friendly and respectful while saving yourself (and your friends) from COVID – 19 for the meantime. Not only that, it gives off warm and friendly vibes while social distancing and it minimizes contact with people who may or may not have the virus. We know you want to hug them, but save them until the pandemic ends so that you can get free hugs minus the virus itself.
Mental Preparedness is Important, Too
Trust us when we say that online learning and self learning modules are draining, especially when mental health is on the line and it affects your attendance as well as your attention span, causing you to burn out.
Being mentally prepared can be a bit challenging, but it's going to be worth it when you have mental rest and when you surround yourself with genuine positivity, a support system, healthy coping mechanisms such as breathing fresh air, and genuine love and appreciation. But you need to take it a step at a time in order for you to be mentally prepared, so take as much time as you need. Go take a walk. Deactivate social media accounts if you need to.
What the Pandemic Taught Us
There's a silver lining in the midst of the pandemic, and that's what the pandemic has shown us. We know that many parents are finding ways to make learning fun, especially if it involves children. The pandemic has shown us what we're missing out on while we're so busy with our normal lives during the pre-pandemic period and to be more creative in getting the basic education the students need. Then there's the pilot implementation of the limited face to face classes to try out whether it's safe to have physical classes or not. And here we are: We're slowly going back to normal with hybrid setups and on-site classes after almost two years of online learning.
Many parents are still quite anxious about how this will turn out, but you don't have to worry when you read and follow these preparation for face to face classes tips as they'll make your kids safe and sound while protecting themselves from the virus and enjoying seeing their friends and having physical classes again. Rest assured that online learning will be an alternative learning system when things can go wrong, but you can't go wrong with going back to an actual school, right? So be physically (and mentally) prepared to take on anything that the school has to offer!