Feeling cramped inside your small apartment? We know how that feels. Living in a tiny bedroom with a vertical space or in a studio apartment with limited space can feel suffocating. But fortunately, there are plenty of small bedroom design ideas that can breathe life into a small room or small guest room.
In this article, we've gathered some small bedroom ideas that may help utilize all the available space and make small spaces look big.
Modern Bedroom Designs For Small Rooms
Unlike a larger room, it can be a challenge trying to find a good interior design for small rooms or guest bedrooms. You might need to forgo getting a custom headboard, a heavy side table, floor lamps, and even give up roomy closet space.
But thankfully there are creative interior design solutions that can make a small bedroom space feel bigger than they actually are.
Here are a few tips on how to maximize your small bedroom:
Power of Mirrors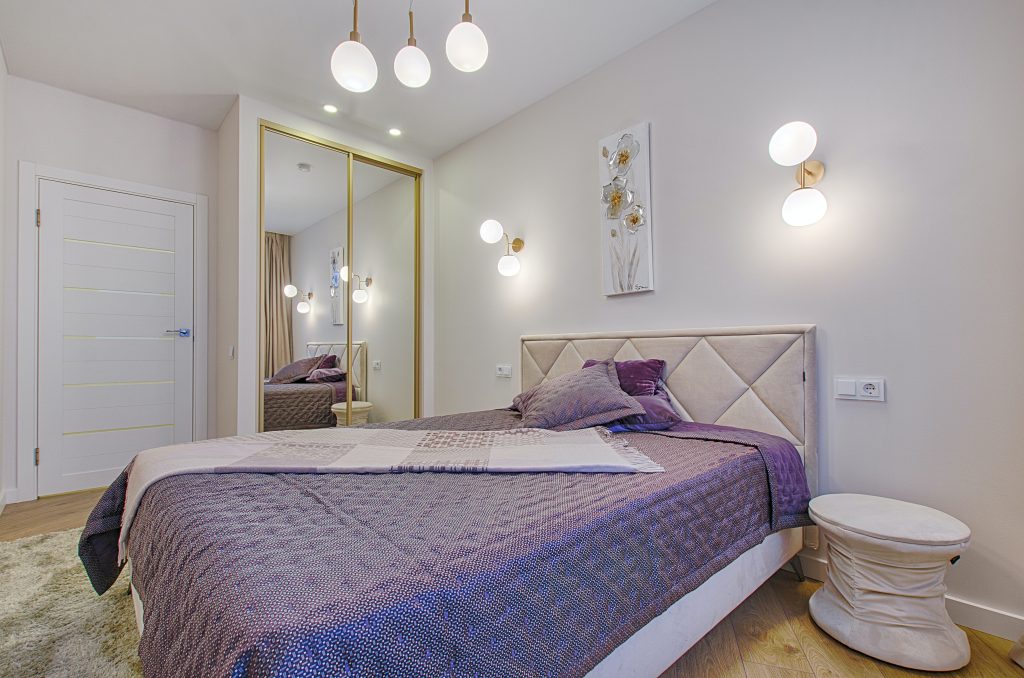 Using the power of reflective surfaces can create an illusion of the room being looking bigger than it actually is. Mirrors also add natural light into the master bedroom. The same concept can be used for your small bedroom.
Minimize Space
Like every small bedroom space, it's important to buy space-saving multifunctional furniture. You might even consider putting up an accent wall or a gallery wall to put up small items.
Or when every square footage inside the small bedroom is important, try installing a floating shelf or a raised platform to ensure you have enough storage unit available.
Declutter
One of the interior design problems of a sleeping area with a smaller space than the average size of a master bedroom is that the entire space can feel more like a compact bedroom. This means you might need a pull down bed to maximize what limited space there is.
A bedside table or small chair may also be out of the picture since they are usually the first ones to be cluttered with things.
Small Bedroom Storage
With limited storage space, you need to look for creative solutions. Especially if your tiny bedroom has a vertical space, you might find it difficult to find extra storage space.
For example, you can use the space under your bed or use one wall to hang your small items like accessories. Or you can install a sliding door and floating shelves to save additional storage space.
Bed Frame
If you have a small bedroom, then you may want to skip getting a bed frame or even a bedside table. A large bed frame may not be suited inside a small space. You would have a tough time trying to put it inside the small room.
We recommend getting a platform bed instead. Or you could skip the bed frame and buy a retractable bed or a murphy bed instead.
Suggested Topics: Is Buying a Condo a Good Investment in the Philippines?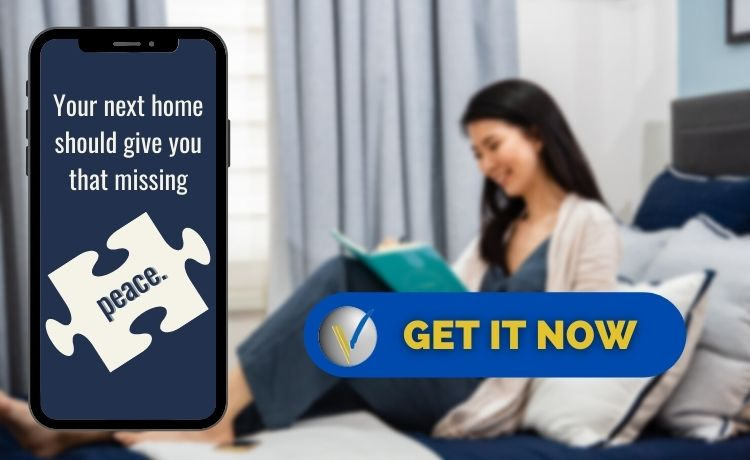 Interior Design Themes
Interior design is a great way to create a pleasing visual space in a tiny room. Even if it's a small space, interior design makes use of natural light, soft color scheme, and light fixtures to add a splash of life and color into your small bedroom.
Room Psychology: Tips on choosing the right color
When you step into a room, you might immediately observe the color or the color of the furniture pieces. Color has the power to affect our moods and energy levels. It can even shed light on our preferences and personality.
But did you know it also has the power to create a cohesive look inside a small room?
The main bedroom is a place to rest and relax so it's important to put together colors that can ease your stress and worries. Avoid bright glaring colors like red, yellow, and orange colors in your sleeping area. You can also use white bedding or a statement bed to create a focal point in the room.
Warmer Colors
Warm tones can make the room feel full of energy. It stimulates emotions and the best rooms to put it in are the dining room, the living room, and the entryway.
Here is a list of warm colors:
Suggested Topics: Spice Up Your Condo With These Small Bedroom Design Ideas
Cooler Colors
Cool colors have the opposite effect. They make the room feel calmer and might help lessen your stress. The best rooms to put it in are the bedroom, the living room, kitchen, bathroom, and home office.
Here is a list of cool colors:
Neutral Colors
If you prefer to keep it traditional, then consider painting a neutral room. They are compatible with any room. An all-white room or white bedroom can have calming effects and make the room more open and spacious.
Here is a list of neutral colors:
Brown
Grey
White
Black
Metallics
Takeaway
Small spaces can sometimes be a headache. Everything has to be taken into consideration, from the wall space to the floor space. You might even have to sacrifice style or skip having your bedroom designed in order to fit all the furniture inside the room.
But with these small bedroom ideas, you'll be able to utilize all the available spaces inside your small room or guest room.
In the end, it's up to you how you want to design your bedroom. You could choose to have a white bedroom or install a bed frame. We hope this article on small bedroom ideas can help you design your own small bedrooms and give them your own personal touch.
Suggested Topic: Essential Study Space Ideas and Home Office Interior Design Tips
---
Looking for an affordable property? Contact us today
A lot of Filipinos dream of owning their first apartment or house and lot. With today's booming real estate opportunities, there are so many options to choose from.
Here at Vistaland International, we have a roster of affordable property listings from several locations across the country. Whether you're looking for a place to live in Manila, Cebu, Davao and etc, we've got you covered. So contact our real estate agents today!
Vistaland International was primarily created to bring OFW closer to their dream of finally acquiring a home in the Philippines. And with the rising cost of living in the country, OFWs and their families are looking for ways to earn extra cash flow to support their daily needs. Luckily, you can also join the global network of Vistaland International as a real estate professional and earn a commission!
Vistaland International Marketing, Inc. (VIMI) is the international marketing division of Vista Land. Aiming to provide OFWs and migrant Filipinos a home in the Philippines, VIMI has established long-lasting relationships with brokers and clients around the world.
Get started with your property investments! Contact us today and follow our social media accounts: Facebook, YouTube, Twitter, Instagram, and LinkedIn.