One of the crucial steps in the home selling process is hosting an open house. It's an important step for real estate agents to cater not only for interested in purchasing a house but also to buyers who doesn't have a booked appointment and for those who are living within the vicinity of the property they are selling.
Hosting an open house can feel very daunting and intimidating especially if you are a budding real estate agent. But don't worry! Walk through this article and found out the secrets to hosting a successful open house!
Before the Open House
Set the Date
First and foremost, you need to set up on the date on when you're going to 'open' your client's house for visitors and potential buyers. Discuss with the homeowner when is the best time to conduct the event.
It is very common to host open houses during weekends where most people are free and do not need to go to work. However, this doesn't mean that you should limit your activity to just these two days.
Depending on your market or location, hosting open houses during weekdays or unconventional dates may have the possibility to attract more traffic to your client's house. Plus, hosting an open house during weekdays and weekends will attract more and various types of buyers.
Thinking of hosting an open house during the holidays? Well, this might be a bit tricky for you. Opening your house for inspection during such occasions means that your clients might need to disrupt some of their holiday plans. However, if the property you are selling is a vacation home, then the holidays might be the best time to open those doors!
Prepare and stage the house
Of course, before you open the humble abode for the scrutiny of the public eye, you need to make sure it is presentable and likeable enough. This is where home stating comes into action.
Home staging is one important factor when hosting an open house event. Staging is when you arrange certain furniture, décor, and design to make it more appealing to your target market. It also includes making the interior palette neutral. Moreover, decluttering your home adds significance to your home's overall curb appeal. Make sure that you've cleaned, dusted, and removed the trash before welcoming your house visitors.
But more than making it tidy and free from clutter, you want your prospective buyers to visualize themselves living in the space. Home staging creates a 'blank canvass' for your potential buyers so depersonalizing–such as removing family photos and other personal items is important, too. Once they get that 'homey vibe' inside your haven, then there are higher chances that they'd buy your property.
Advertise online beforehand
You need to do more than putting a 'open house sign' in your front lawn in order to attract more open house attendees.
To reach more audience in the real estate market, you practically need to announce that you are hosting an open house. And what's a better way to do it? Utilize the power of technology and social media!
You can start by posting in various real estate listing sites and multiple listing service. Garner potential buyers using social media. By putting in the right keywords in your Facebook, Instagram, or Twitter caption and post will generate a wider audience reach. And last but not the least, you can also send direct mail to your networks and database as basically everyone has their own email!
Do you know that by putting real estate photographs of the property you are selling online, you are basically creating a virtual open house for those who can't make it to the actual viewing. Just make sure that they are high quality photos to attract potential buyers! Also, you don't need to hire a professional photographer to capture the best of your home! Check out these real estate photography tips!
Create marketing materials for the open house
To reach more audience in the real estate market, you need to create marketing materials in advance. These materials include open house invitations, flyers, brochures, and even business cards! You may think that in this technological age, such marketing strategy is outdated, but other agents still use this traditional way to promote open houses!
You can find a lot of templates online which could help you draft and create your flyers easily. Just make sure to include all the important details about your home such as amenities, the surrounding neighborhood, property location as well as sample computations for the utility expenses, homeowner's association fees, and property tax costs. And the most important of all, your name and contact details!
During the Open House
Entice your buyer's senses
Now, the time has arrived to open your doors to your open house guests. You've already staged your home, decluttered the space, and prepared all the necessary marketing materials all waiting to be handed out. All you have to do is accommodate well your potential buyers (and probably nosy neighbors) so that your open house events will make a lasting impression!
Sight- They say that first impressions last. So, make sure that the scene your open house visitors will be seeing is a clean, spotless, beautiful haven. You can also elevate your interior décor on the day of the open house event by adding fresh flowers and such.
Sound- You can put on calming background music to slightly drown the ambient noise outside, for instance, the sound of dog barking or passing vehicles. Don't think of it as being deceptive but rather creating a good atmosphere and impression!
Smell- The smell of scented candles or essential oils may create a 'home vibe' for your prospective buyers. But don't try to overdo it by putting one in every room. You can also bake pastries beforehand and let that sweet smell waft throughout the house, creating that feeling of being finally at home. And last, avoid spraying air fresheners so that your guests won't think that you are hiding a nasty secret.
Taste- Remember those cookies and pastries you baked earlier? Well, it's time to serve them to your guests! Or you can go to your local bakery and buy their best goods! Just make sure to properly label each treat if they contain nuts and other allergens. You can also serve refreshments to complement the sweets!
Interact with your visitors
Whether you are a new real estate agent or have been working in the real estate business for years, it is your primary duty to accommodate every potential buyer walking inside the space of the property you are selling.
Make this open house event an opportunity not only to highlight the best features of the house you are selling, but also build your network and create more lead generation as an agent. You might be working with one of these potential buyers again someday so treat each and every one of them with the best intentions. Be attentive to their questions and it's best to put your phone away so you won't have any distractions.
Exchange contact information with your visitors
Kindly ask your visitors to write on the sign in sheet to be able to record their information, including their contact numbers. Or, you can also hand out your business card after establishing rapport with them. Giving out business cards immediately during introductions might give them the impression that you are only after the sales and building network and not providing them the best property for their need.
You may also want to record your visitors' comments and queries and list down all the common points these feedback have such as prices a bit too high or unclear property lines. If your client is wondering why the house isn't selling fast then you can bring these feedbacks to his attention and discuss how you will adjust your marketing strategy.
After the Open House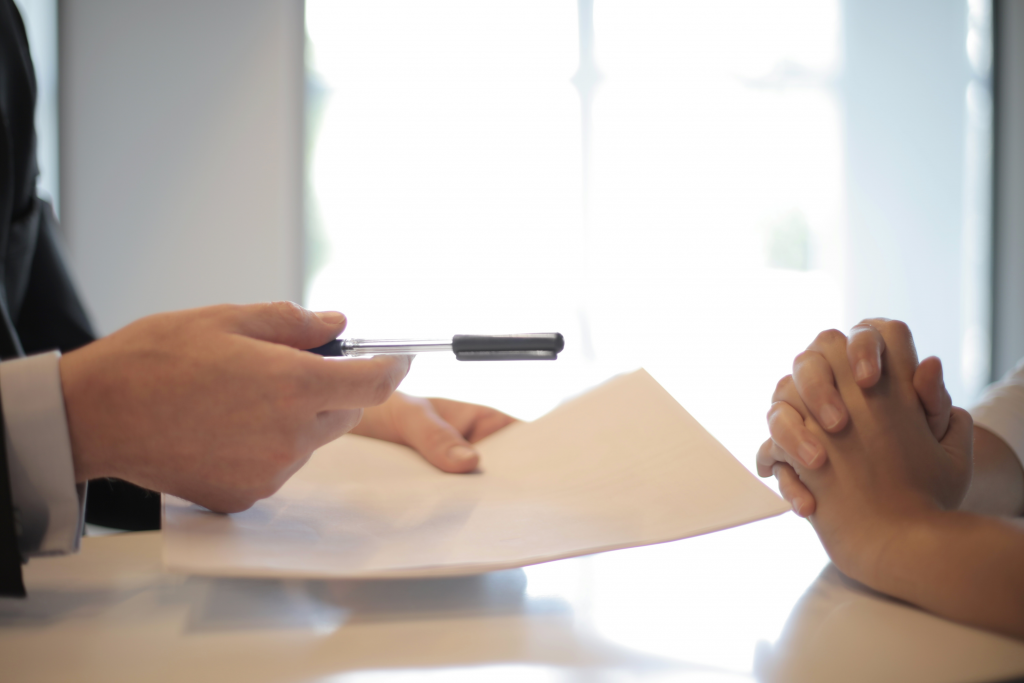 Clean up
Your open house started with a sparkly clean nook and cranny so it should wrap up with things cleaned up as well. Take one more trip around the house and scoop up any trash left. Make sure to collect any marketing material you have used as well as any decorative piece that you've added. You will look professional to your client when they see that their home is well-taken care of during the course of the open house event.
Brief Sellers
Now, that you've tidied things up, it's time to update the sellers aka the homeowners about the progress of your open house. Discuss the buyers' feedback and other notes for improvements. But most of all, tell the homeowners about those who showed interest in buying the property and your plans of keeping in touch with them for a follow-up.
Send Follow-ups
In sending follow-ups, make sure to reach out to every visitor as soon as possible. Tell them it was nice meeting them at the open house and you can answer questions if they have any. Don't worry if they don't mail back to your right away or didn't answer at all; the thought that you care about their feedback about the home selling and buying process will give a lasting impression.
Opening new doors of possibilities
Hosting a real estate open house means so much more than putting up a 'For Sale' sign in front of the property you are selling. Being able to showcase the reasons why they should purchase the property and at the same time building your career as a real estate agent require a combination of talent and skill. Engaging yourself will help you build your 'people' and negotiating skills– something that's really crucial for real estate professionals.
All the difference between a good seller and an excellent one lies in how they treat each and every home seller and home buyer. So, if you're eyeing for a successful career in real estate, then put in your pockets these best open house tips!
---
Looking for an affordable property? Contact us today
A lot of Filipinos dream of owning their first apartment or house and lot. With today's booming real estate opportunities, there are so many options to choose from.
Here at Vistaland International, we have a roster of affordable property listings from several locations across the country. Whether you're looking for a place to live in Manila, Cebu, Davao and etc, we've got you covered. So contact our real estate agents today!
Vistaland International was primarily created to bring OFW closer to their dream of finally acquiring a home in the Philippines. And with the rising cost of living in the country, OFWs and their families are looking for ways to earn extra cash flow to support their daily needs. Luckily, you can also join the global network of Vistaland International as a real estate professional and earn a commission!
Vistaland International Marketing, Inc. (VIMI) is the international marketing division of Vista Land. Aiming to provide OFWs and migrant Filipinos a home in the Philippines, VIMI has established long-lasting relationships with brokers and clients around the world.
Get started with your property investments! Contact us today and follow our social media accounts: Facebook, YouTube, Twitter, Instagram, and LinkedIn.