Everyone dreams to get rich. But unfortunately, not all of us are born into rich families. Instead, we work a 9-5 job to save money and put it into a savings account.
So many Filipinos decide to work abroad in order to earn more money. They start to slowly accumulate wealth and work their way to financial freedom.
But for some reason, they always lose their income. Their savings accounts are often depleted after being paid. Or worst, they keep using their emergency fund for non-essential purposes.
We know hard earned money is tough to keep, especially if you have many responsibilities and obligations.
So we've compiled a list of things OFWs should avoid if they want to become financially capable:
Exhausting Budget
Starting a budget and sticking to it is an essential part of achieving your financial goals. When you make a budget plan, make sure to pick a budget method that fits best for you. The goal is to have balanced funds available in order to improve your financial situation.
Being Too Generous
Filipinos are known to be generous when it comes to helping out family and friends. But sometimes being too generous can be detrimental to your own personal savings.
By constantly handing over personal loans, you won't be able to have enough money to put into your bank account. Learn to stop the habit of giving too much. If you want to start saving money, then you need to set aside a little money to use for investment opportunities.
Mismanaged Budget
Not being able to properly manage your budget is where most people fail at. You need to be disciplined in keeping with your budget. That means living below your means and not splurging on expensive items like smartphones, gadgets, clothes, or a new car.
You quickly lose money this way if you're not careful.
Liabilities over Liabilities
It's important to identify what's an asset and what's a liability. An asset is something that can earn you income while a liability is something that eats up your finances.
If you want to have a debt free life or pay off your credit card debt, then you need to start identifying what things in your house are considered liabilities or assets.
For example, buying a car can be considered a liability. But you can turn it into an asset by taking up side hustles such as becoming a grab driver or offering your services to interested people who want to take a long-distance trip.
Skip Savings
Another reason why OFWs don't succeed to become financially independent is they may not save regularly. This is because they may not have set a realistic investment goal.
It's important to save regularly especially for your savings It serves as a safety net in case something unforeseen happens to you or your family in the future.
Don't know how to properly use income
Most Filipinos unfortunately, don't know how to properly use their finances well. They mostly live paycheck to paycheck with their current income, and even have a tough time saving a little bit of income for future plans.
That's why it's important to seek advice from a financial planner. Their job is to look over your monthly income and make sure you invest your money wisely.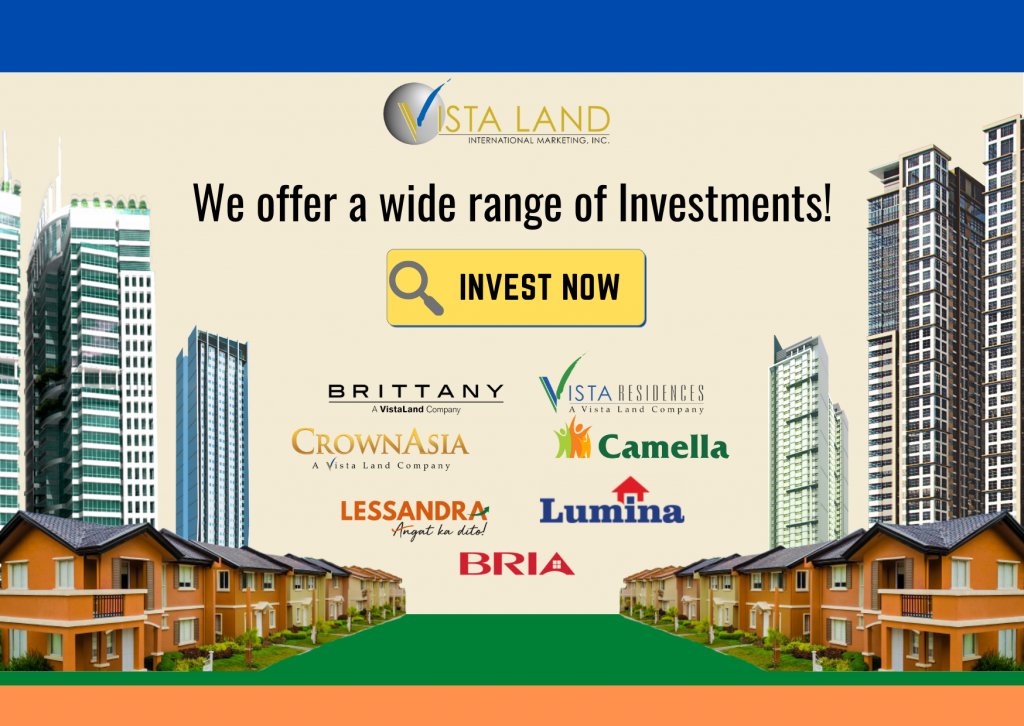 Lack Knowledge About Investments
When it comes to earning passive income, educating yourself with methods on how to get rich from nothing holds great power. With this knowledge, you can learn how to create multiple streams of income, the power of compound interest, and money market funds.
Common Investment Options
Stocks
Investing money in the stock market is one way to earn extra income. But just remember that different investors have different risk appetite. So while it's the most profitable way to make money work for you, it also carries huge risks.
You can start by studying the management team from different companies and see how well they handle a market crash situation. You can also try liquid investments since they are considered safer and easy to monitor.
VUL Insurance
Variable universal life insurance is a combination of life insurance and investment. This is one of the ideal investment decisions a beginner can make when they still don't know much about mutual funds or how to buy stocks from different companies.
Typically, fund managers are in charge of general investments such as equity funds. This protects the investor from making high-risk mistakes.
Real Estate
Investment strategies in property are a common way to make more money. It is considered one of the best investments to take up since each year the market price increases and you can sell it at a higher price.
You can start investing in properties by taking up a housing loan from the government. There's usually a down payment you need to pay upfront and take note of the interest rates. It's usually the interest payments that most people find themselves in a tough spot.
Takeaways
First time investors may need to adjust to a learning curve. But with lots of patience, their hard work will pay off. It may take a few trials and errors but eventually, you'll create your own investment strategy and investment portfolio to make your income work for you.
If your goal is to earn a million dollars, then there are many investment types to consider if you need multiple streams of income. You can even start your own business, buy corporate bonds and treasury bills to invest your finances in.
---
Looking to invest your income? Contact us today
If you're an OFW or know some entrepreneurs looking for multiple income streams, then start investing in our properties today! Here at Vistaland International, we have a roster of available investment properties which you can invest wisely to make your money grow.
Our agents can help you determine an estimate on how much money you need to begin your investment journey with real estate. So contact our agents today!
Vistaland International was primarily created to bring OFW closer to their dream of finally acquiring a home in the Philippines. And with the rising cost of living in the country, OFWs and their families are looking for ways to earn extra cash flow to support their daily needs. Luckily, you can also join the global network of Vistaland International as a real estate professional and earn a commission!
Vistaland International Marketing, Inc. (VIMI) is the international marketing division of Vista Land. Aiming to provide OFWs and migrant Filipinos a home in the Philippines, VIMI has established long-lasting relationships with brokers and clients around the world.
Get started with your property investments! Contact us today and follow our social media accounts: Facebook, YouTube, Twitter, Instagram, and LinkedIn.