No one wants a dimly lit room unless you're after that spooky Halloween vibe (which sounds cool, too, by the way). But for those who want to bask in the natural light streaming through the gaps of their curtains and windows, nothing is more frustrating (and saddening) than opening doors to a room with a gloomy, dark feel.
There are a lot of benefits of letting more sunlight shine through and fill up the four corners of your house. For starters, it boosts serotonin–or the happy hormone– levels in your body. That is why you feel relieved, refreshed, and rejuvenated in a well-lit environment. Adding to its abundant health benefits, a light filled home promotes good sleep, reduces anxiety, and stimulates productivity.
With natural light bouncing off the walls of your house, it can effortlessly accentuate and highlight your interior design and aesthetics. And to top everything off, you don't have to worry about the monthly bills soaring up high because natural light is totally free!
Unknown to many, natural light is also one of the major concerns when picking out the interior design of a home. If you're at the initial stages of constructing your house, you can easily tweak the structure and face the direction where natural light flows in abundance in your home.
But if your house was already erected, turning it towards the direction of the sun is just a plain impossible task. But don't worry! Aside from adding large windows and artificial light fixtures, we've curated lots of ways on how you can boost natural light into your dark space for a livelier ambiance and happier living space!
Use Mirrors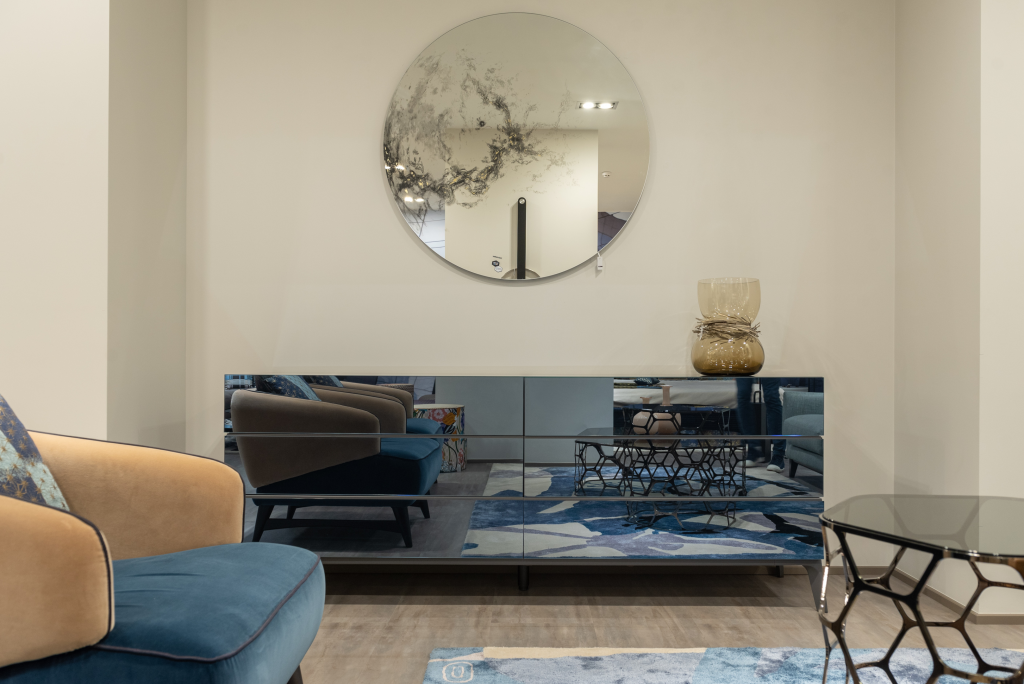 Adding mirrors across the hall that receives light the most can easily light up dark rooms through reflection, effectively scattering the light around the room. This is a simple and easy trick interior designers use to increase natural light in your home.
If you want to take this move to a higher notch, you can opt to add furniture, table lamps, and decorative pieces with mirrored surfaces, using the same principle of reflecting light.
Remember to place mirrors in the most strategic places inside your Criselle model house by Camella to reflect natural light better.
Use light and bright paint color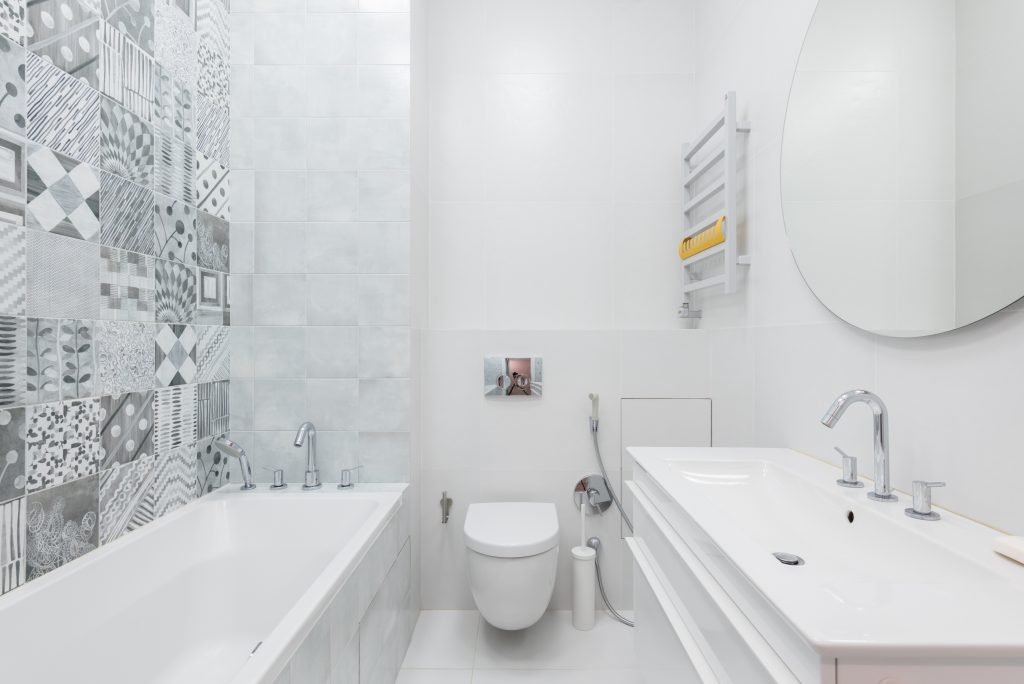 Another way to add more light to your home is by painting your entire wall space with light colors. Avoid going for darker colors and tones as they snatch all the light that enters your home.
When it comes to interior colors, white is the best bet. Aside from being the brightest color out there, white reflects light instead of absorbing it, so it's plain to see why it's on the top of the list of interior designers.
If you aren't that much of a fan of white walls, you can still choose from subdued hues and tones of the same color to paint your Adriana townhouse's walls. Explore with the various shades of white (including their undertones) and see which best fits the mood you're going after!
Gloss it up!
Things will get a bit shinier from here. Aside from adding the color white, you can also coat a layer of lacquered paint to your walls, floors, and furniture to create light. The polished finish serves as a reflective surface for light to bounce off.
You can also use a high gloss paint for that same mirror-like effect. According to paint manufacturer Sherwin Williams, as mentioned in an article by The Spruce, "The higher the gloss level, the higher the light reflectance–more light will bounce off a surface painted with a high gloss paint than one with a matte sheen."
Use glass or highly reflective tiles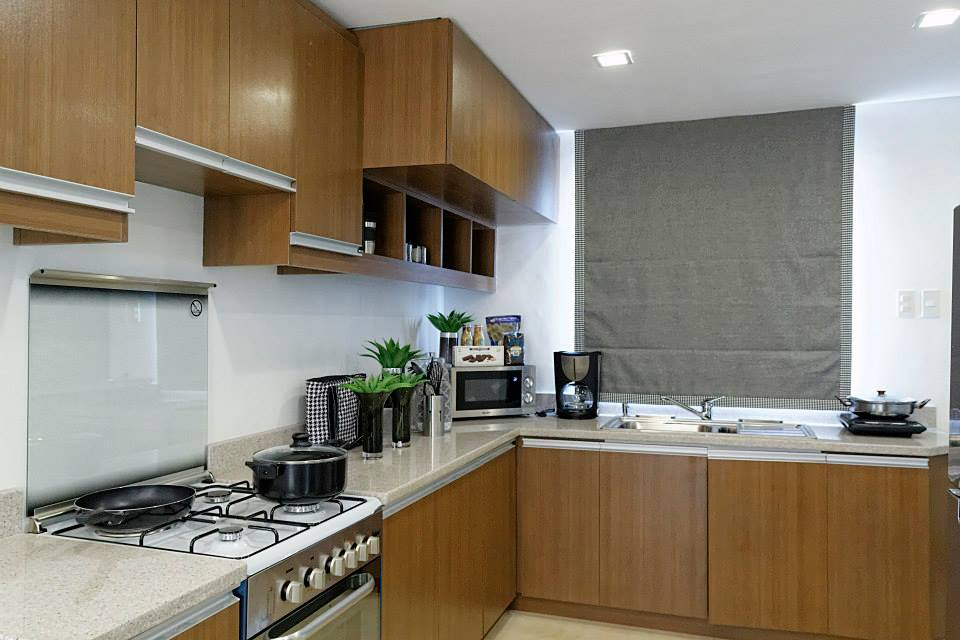 Looking for ways to brighten up that kitchen? Why not use glass tiles as a backsplash? When placed right, they can reflect light close to a hundred percent of the amount of natural light that falls on them.
You can also opt for highly reflective ceramic tiles for that same reflective effect. And for maximum reflective power, patch on metallic backsplash tiles!
Add a lightly-colored rug
While adding a rug to your living room won't make light bounce like reflective surfaces do, it can easily create the illusion of a bright living room, especially if you have dark-colored floors. And while you're at it, make sure that the color of your ceiling matches your rug–which is white, of course!
Buy doors with windows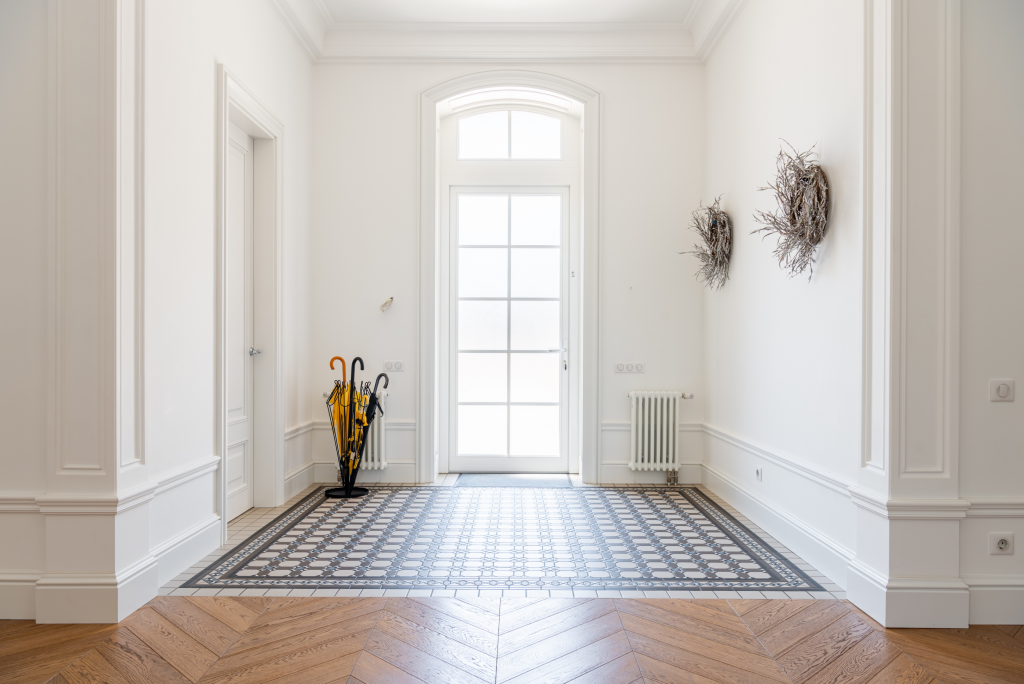 Dealing with a dark room with no windows? Try replacing your existing door with one that has a window. This hack best works in damp areas like your laundry room.
If it's your foyer, you can add a storm door to bring more light while at the same time, protecting your primary door from the wind and rain.
Add a skylight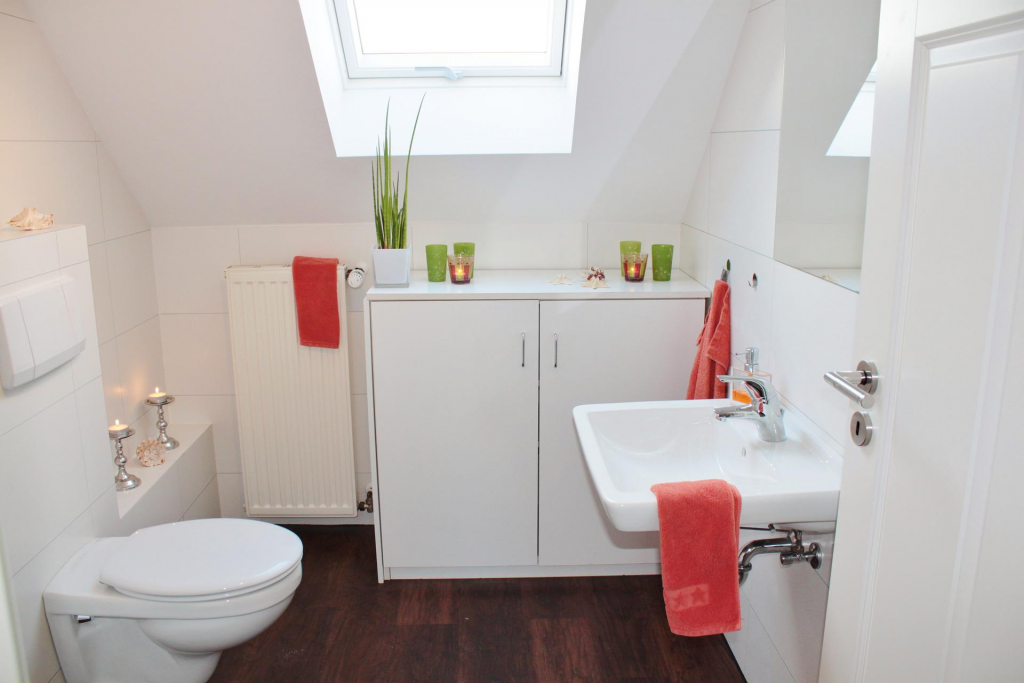 We're taking things on a higher level– literally.
Ever heard of roof windows? Well, that's what essential a skylight is. If your home doesn't have enough space to add windows, then why not go for the roof?
Basically, a skylight converts a part of your roof into a transparent glass, bringing in natural light like that of large windows. Skylights work best with any type of roof. It's a plus if you can open them, as it serves as additional ventilation.
When adding a skylight, the main factor to consider is the direction of the window and the sun.
"Remember that although roof windows let in daylight all day, depending on the direction your house and room is facing, you'll get more concentrated brightness at different times of the day. Think about where and when, you will need the most daylight in a particular room," advises Scott Leeder, market director at Velux, as stated in an article by The Spruce.
Glass walls for the entryways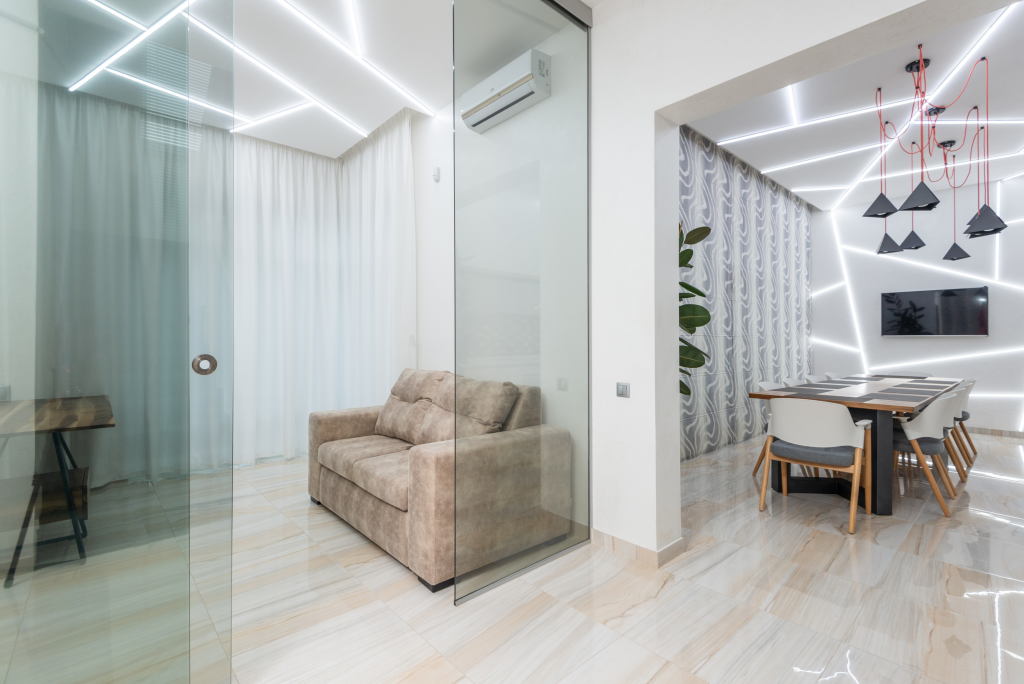 Trade your solid wall space for glass ones!
This trick works best if you are trying to connect one room to another. A hallway or corridor made up of bricks will require artificial lighting, while glass walls will easily flood light into your space.
Similarly, if you are planning to divide your house into smaller partitions, using glazed internal walls is a perfect solution!
Give your space that luxurious and elegant appeal while basking in that 'outdoor vibe' while staying indoors!
Skip the blinds
If window treatments aren't that much a big deal for you, you can totally skip them and let your windows bare!
The open window will allow more light to shine inside your abode! It's just as simple as that!
Use white curtains
If you can't resist adding window treatments, make sure that they are of light color like white to reflect light.
Brighter space for a brighter life
Nothing beats the warm feeling of the sun on your face. It instantly uplifts your mood and spirit while creating a pleasant aura around you. Aside from its surprising and wonderful health benefits, the natural light coming from the outside also helps in setting the mood of your space. A home flooded with light easily creates a warm and inviting atmosphere!
You don't need to add more windows or light sources to make your room feel brighter. Start brightening your day and house through these simple tips and hacks!
---
Looking for an affordable property? Contact us today
A lot of Filipinos dream of owning their first apartment or house and lot. With today's booming real estate opportunities, there are so many options to choose from.
Here at Vistaland International, we have a roster of affordable property listings from several locations across the country. Whether you're looking for a place to live in Manila, Cebu, Davao and etc, we've got you covered. So contact our real estate agents today!
Vistaland International was primarily created to bring OFW closer to their dream of finally acquiring a home in the Philippines. And with the rising cost of living in the country, OFWs and their families are looking for ways to earn extra cash flow to support their daily needs. Luckily, you can also join the global network of Vistaland International as a real estate professional and earn a commission!