How To Deal with Culture Shock as an OFW
Applying for overseas work for the first time? As a future Overseas Filipino Worker (OFW), you might want to prepare yourself when you encounter a whole new set of cultures and bouts of homesickness while working abroad.
Working abroad is not all glitz and glamour. Most OFWs know that when you're working abroad, you need to make certain sacrifices such as giving up buying expensive things in order to send money back home in the Philippines. The money is usually spent on monthly utility bills at home, the children's tuition fees or projects at school, or monthly amortization if they have bought a house and lot in the Philippines.
What is Culture Shock?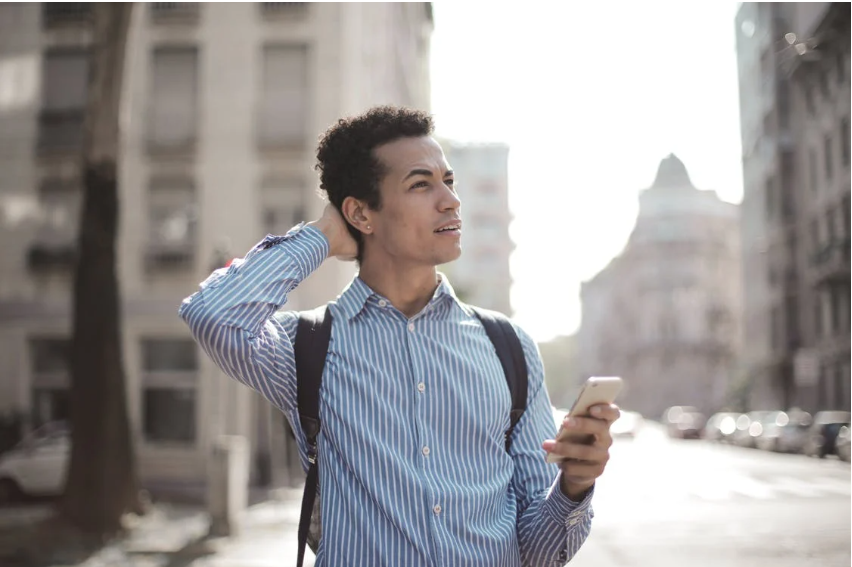 Culture shock, as defined by Investopedia, is a sense of anxiety, depression, or confusion that results from being cut off from your familiar culture, environment, norms when living in a foreign country or society. Migrant Filipinos experiencing culture shock may go through four different stages of honeymoon, discomfort, adjustment, and acceptance.
Most people would downplay it as a simple feeling of being surprised when you discover a new culture. But it is actually something deeper that when not handled properly, can lead to serious mental health problems.
Along the way, as you begin your journey as an independent OFW, you would start to feel homesick. But before you would even begin to feel this, there would be cultural differences that would come as a shock. You would be surprised as to how other countries behave and go about their daily life.
The Four Phases of Culture Shock
According to Participate Learning, culture shock impacts travelers even after they have settled in the country and become comfortable in new cultures. There are four stages of culture shock that OFWs may experience: honeymoon or euphoria, frustration or discomfort, adjustment, and acceptance.
Honeymoon Phase
During this phase, OFWs feel as though living abroad is the best decision they have ever made. The honeymoon phase is when migrant Filipinos experience infatuation with the ambience of the country, language, food, and people.
OFWs should always keep an open mind and try to avoid comparing the country you're living in to the Philippines.
Frustration Phase
This particular phase is said to be the hardest stage to overcome. Once the excitement fades away, the frustration of not understanding their language or social norms will take a toll. OFWs may feel irritated at the smallest things such as forgetting a certain task at work or waking up late.
Adjustment Phase
It might take a few months to a year to finally adjust to the new living environment. Your frustrations would go away as soon as you finally get the hang of the daily commute, speaking their language, gaining friends, and familiarizing with the streets and neighborhoods.
Acceptance Phase
The final and last stage of cultural shock is the acceptance phase. This is where you finally come into terms with the living conditions. It is at this stage that migrant Filipinos gather their resources to feel more at ease in their new home.
Re-entry Shock
There can also be a fifth stage of the culture shock process. Reverse culture shock happens when OFWs return home after living abroad for a year or so. You will quickly realize that the place and people are different from when you left.
Your children may have grown taller and developed a whole new attitude. Your home may either feel too big or too small for your preference. The shopping mall that you used to go to every weekend may look smaller compared to the supermalls abroad.
You would have a hard time re-adjusting or going back to normal because you have also changed your personality abroad.
Culture shock is one of the most difficult parts in traveling and living away from your home in the Philippines. Recognizing your feelings and creating healthy habits to cope can help migrant Filipinos avoid spiraling downwards in their career.
10 Helpful Tips To Cope With Culture Shock For OFWs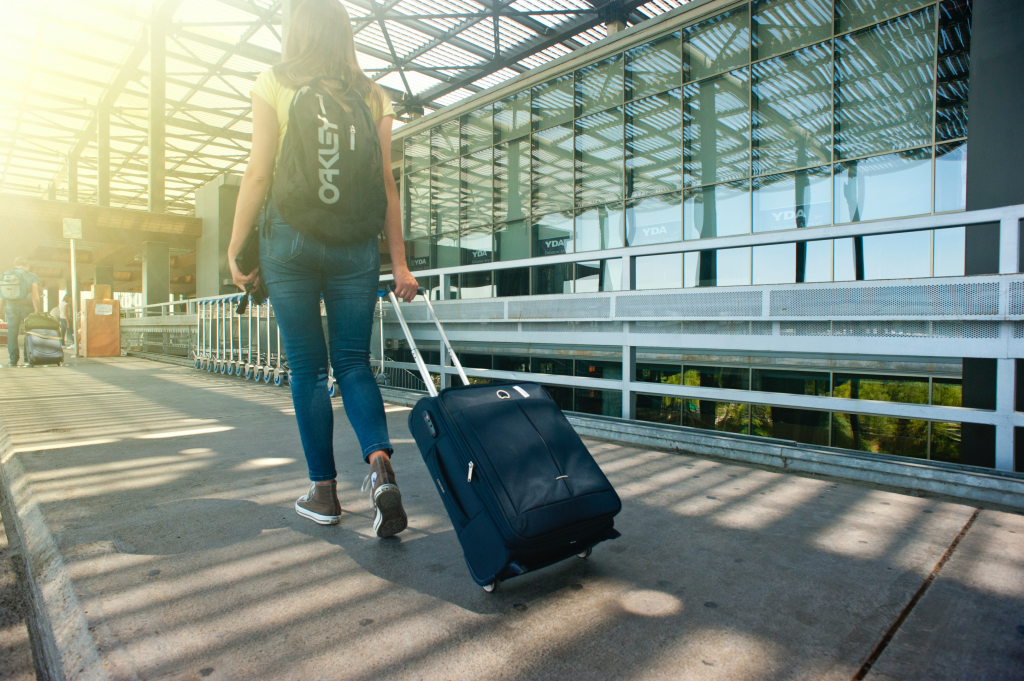 Tip #1: Study Everything About The Host Country
What is normal in the traditional home in the Philippines, can be considered as a shock to other countries' culture. As OFWs, it's important to learn the etiquettes, customs, beliefs, and traditions in the host country you are staying in. When you are going to live in a country where English is not the primary language spoken, it is also best to learn the language of the locals. Even the basic phrases or words such as "good morning", "good evening", "thank you", "you are welcome", "what", "when", "where", "who", "how much", "yes", "no", and "how are you?" can come a long way.
Learning the language is also a sign of respect towards the people that you are going to spend time with. It will also help you socialize, gain friends, and avoid being scammed abroad. On top of learning and embracing new traditions, you should always take time to actually learn these things and not rush it.
Tip #2: Push Yourself To Socialize and Immerse in Their Traditions
OFWs will learn even more norms about the host country when you go out and make friends with your co-workers. When you voluntarily immerse yourself with their culture, you will begin to understand why they behave the way they do or how certain mannerisms came about. You will begin to appreciate and respect their culture when you learn their history.
Cultural appreciation is a conscious effort to broaden your horizons and establish a deeper connection with the locals cross-culturally.
Tip #3: Stay Connected With Your Family and Friends
If you feel as though you're starting to miss your loved ones back home in the Philippines, you can always call them up and leave them a message when they are busy. Your feelings are valid, you shouldn't pretend otherwise. It's a healthy habit to have someone to talk to when you are going through the four stages of culture shock.
OFWs who have already spent so many years working abroad know how the feeling of going through such a mix of emotions and having no family nearby to talk to.
Tip #4: Maintain A Healthy Lifestyle
As migrant Filipinos living in a new country, it's natural to adapt to the eating habits of the country you are based in. You might eat more pork than usual or you might completely switch to a vegetarian lifestyle. During your stay, you will long for the food in a traditional Filipino home setting such as Adobo, Lechon, Sinigang, and Tinola.
You might find yourself either eating too much or eating too little because of the heavy workload. Obesity, high blood pressure, and heart problems are just among the common health problems OFWs face abroad. You might also find yourself drinking and smoking more than usual because of social peers.
It's important to get your daily exercise, eat healthy food, and drink your vitamins to maintain great physical and mental health.
Tip #5: Limit Your Expectations
Not only are you adapting to a new home environment, you are also learning how to cope with a different behavior. Putting a limit to your expectations will reduce anxiety and feeling down when some things don't align with what you had in mind.Talk to your agency about the things you should expect especially if you are a first-time OFW.
In line with Tip #1, thoroughly research about the country you will be living in beforehand. Learn about their crime rates, how they respond to new people such as tourists or immigrants, their transportation system, etc. Conducting good research will help you speed up the process of moving in and adapting to a foreign land.
Tip #6: Always Keep an Open Mind
A new set of traditions to follow and remember while at the same time not forgetting your own set of beliefs can be quite stressful. Open-mindedness is a crucial trait that every OFW and migrant Filipino should possess. You should be able to grasp the full understanding of their culture, how it came to be and why people do it, without judging them or feeling as though you are superior towards them.
If a fellow co-worker reacts differently when you make a joke, they might have a different perspective on it because of their beliefs or how they grew up. As you open your mind, it will be easier to recognize the differences and put yourself in their shoes.
Tip #7: Talk To Fellow OFWs
Bonding with your fellow kababayans is easy because you share the same feelings and hardships. You go through the same experience of finding a place where you can belong in a foreign country. As you interact with your co-workers, they might know an OFW that you can make friends with. It is in our intrinsic nature to be friendly and welcoming. So having a Filipino friend can ease the pain of homesickness. You can freely express yourself in your native tongue all day. You now have someone who can relate to your struggles and accomplishments abroad.
Tip #8: Create a New Hobby
It's great to have a healthy distraction when you start to feel homesick. There are several activities OFWs can try out at home. Cooking Philippine dishes, trying out yoga, meditation, and starting a mini vegetable garden, are some of the things you can easily start as a hobby that can have a positive impact on your physical and mental health.
Having a worthwhile hobby helps with the loneliness and anxiety brought by homesickness. It can distract yourself from stress at work as well. Hobbies can also be a way to vent out all the stress and pressure from a long day at work.
Tip #9: Set Personal Goals
For most OFWs embarking on a new journey in life, having an end goal in mind can get you through the deepest lows in life. A goal can be anything, to save money, to buy a car, or to buy a house and lot for sale in the Philippines.
Take for example you want to buy a house and lot in the Philippines. You can set objectives and money-saving strategies to achieve your goal. For OFW investors, buying a house and lot in the Philippines while working in another country is not as easy as you think. Talking to various real estate agents in the Philippines when you're in a different timezone can be overwhelming. To arrive at this goal, you must be disciplined in saving enough money to pay the bills at home while setting aside money for the monthly amortization of your house and lot in the Philippines.
The same principle is applied to any kind of personal goal. Whether it's a big milestone to achieve or a simple objective, self-discipline is the key to achieve any kind of goal.
Tip #10: Acceptance
Lastly, accepting that you are going to be away from your family for quite some time is an essential step to successfully adapt to a foreign land. Recognize the signs and symptoms of homesickness and culture shock. All OFWs and migrant Filipinos go through a period of culture shock and homesickness. It's important to have a healthy coping mechanism to avoid potential burnouts and mental health problems.
Don't Let Culture Shock Stop You From Working Abroad
Life as an OFW is not all travel goals and more money. It's challenging and most of the time it's an emotional rollercoaster. But with all the hardships in between successes, it's definitely a journey worth taking. Once you feel at home, you'll treasure the new found friends and memories you have made.
---
Connect with Vista Land International!
To every Overseas Filipino Worker (OFW) and migrant Filipino who are looking for a house and lot or condo for sale in the Philippines, Vistaland International Marketing, Inc. (VIMI) has a diverse portfolio of OFW property investments for you. From socialized housing developments to condominiums for sale in the Philippines, VIMI can satisfy the dream of every OFW investor to provide a worthy home to live in. Send us a message today!
Vistaland International Marketing, Inc. (VIMI) is the international marketing division of Vista Land. Aiming to provide OFWs and migrant Filipinos a home in the Philippines, VIMI has established long-lasting relationships with brokers and clients around the world.
Get started with your property investments! Contact us today and follow our social media accounts: Facebook, YouTube, Twitter, Instagram, and LinkedIn.