How to Celebrate Father's Day For OFWs this 2021
Every year, in the second week of June, we honor all the fathers in the world. Many Filipino fathers have become OFWs with the goal in mind to provide a greener pasture for their family. 
Filipino fathers are known for their sacrifices as pillars of the family. They will do anything for their family, even if it means working away from home. They will ignore homesickness to complete their contract and be able to send money back home. They will work hard and do part-time jobs to add an income for the family's needs. They would miss many family celebrations for their family to enjoy it with their hard-earned money even if they are absent and can only join through video calls.
Celebrating Father's Day with OFWs is difficult because of the distance and time, but here are five ideas you can try out to appreciate your OFW dad.
Share a Meal Virtually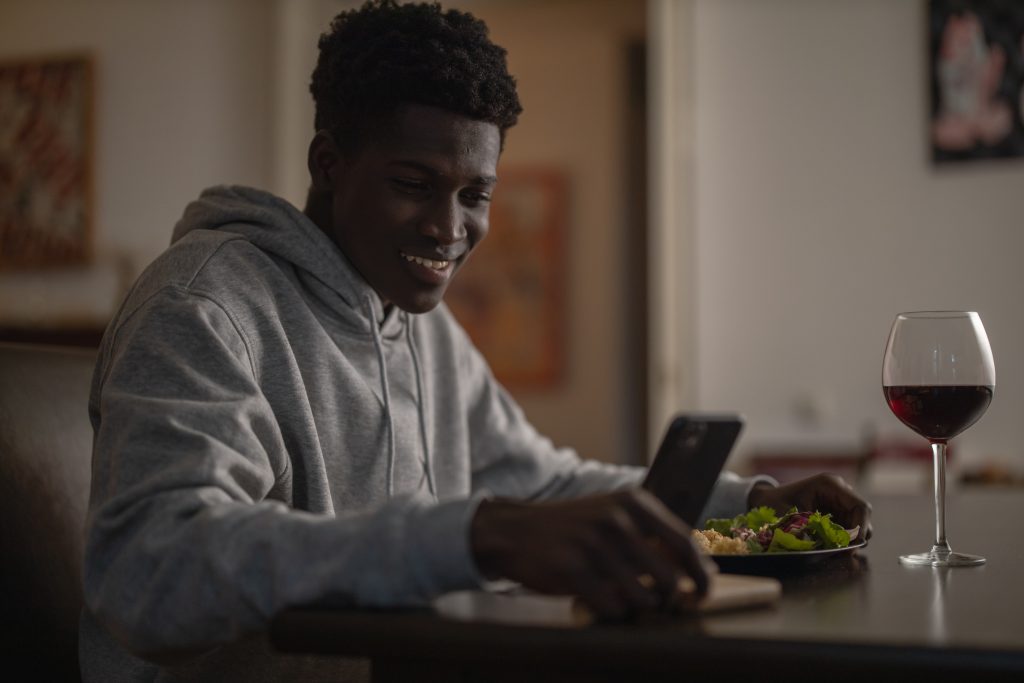 We know you miss having a meal together with your dad but have you ever thought of sharing a meal with your OFW father virtually? Yes, it is possible. It may not be as intimate as sharing it face to face, but it rekindles intimacy and harmony in the family. Like what you usually do, prepare a meal you can share with the rest of the family and have your tablet or phone set up. Also, check your internet connection for a smooth chit chat without interruption.
Filipino mealtime is when the family doesn't just eat together but also time to share updates on each other's lives, such as what new things the kids are interested in, what recipes the mom is exploring, and how the dad's work has gone by. This is a good opportunity for the children to learn how to proactively share their thoughts regardless of their excitement, joy, or fear and where parents keep their ears open for their children.
Father's Day Surprise Virtually
Surprising OFW fathers have been a lot easier with the resources we have now, such as social media. You can prepare banners saying "Happy Father's Day" with other designs that symbolize them. You may also want to bring in a Father's Day Cake with Father figures like "Superman". Of course, surprises are best shared with home-cooked food. You can prepare foods that are your father's favorite, indirectly saying you remember everything about him from the little things even when he is away. While on call, share stories he missed in your life for the times you are separated.
Video Greetings or Appreciation
Appreciating our OFW fathers is a lot easier with social media. There are many social media platforms you can use to show your love to your OFW father. Honoring your OFW dad in social media will boost their confidence and will motivate them to work harder. Boasting how they work hard and how you love them is just a simple appreciation of their efforts to bring you a promising future.
You can gather video messages of appreciation in the family. You can reminisce moments where you can't forget about your dad or how good a father he is in the video.
Some ideas you can try in posting on social media:
You can make an acronym together with your father's photo. Describe his characteristics through acronyms.
Create collage photos of him from his younger years up to the present.
Edit your father's photo into Superhero figures and explain how he is the same as the superhero you chose.
Watch a movie together online
Binge-watching your family's favorite movie is also possible with technology nowadays. With online platforms like zoom and other applications, you can watch any movie you love. Choose a movie related to Father's Day that will highlight your dad's efforts to build a good life for your family. After watching, you can reflect on the movie you have watched. Highlight your father's hard work by setting up a segment where everyone will appreciate and honor his efforts.
Prepare a Father's Day gift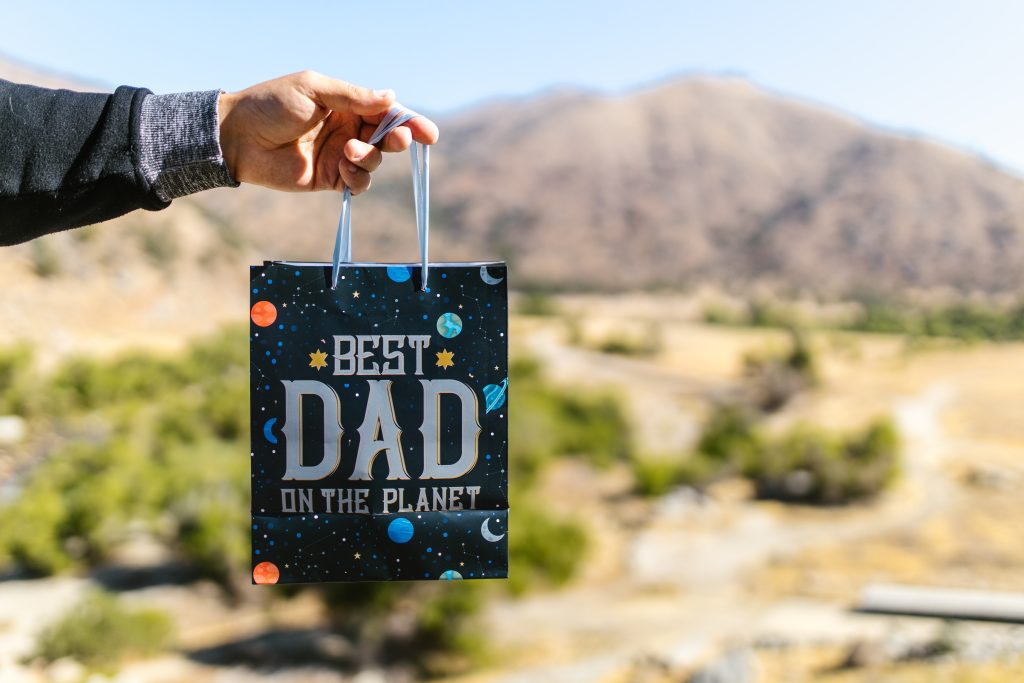 Gifts are a way of saying, "I appreciate you." Gifts may vary in different sizes and prices, but a gift from the heart is treasured. A kid that writes a Happy Father's Day card with his poor handwriting will surely melt his father's heart. Any gift will do as much as it is given with love and gratitude, from buying his favorite drink to purchasing an essential tool for him and having it delivered to his workplace or current home address abroad. You can also ask for help from his colleagues at work or use an online shopping platform and have it addressed to where he is based. Sending a few goods from your hometown will also be good to make him feel at home even if he is miles away.
There is no perfect gift other than thanking and remembering him not only when he's doing good but, more importantly, when it is getting shady for him and your family.
OFW dads are indeed superheroes. It may seem that they don't need affirmations and appreciations, but they need a few words of encouragement every now and then to survive in a foreign land where they don't have anyone to turn to but themselves. They also face moments where they feel they are not appreciated and moments where they think their family is just after earning money.
Honoring our OFW dad shouldn't be occasional. It should be every day, affirming them that they are doing a great job in providing their family's needs and wants.
Have you thanked your father for all his complex works? Even just a simple message of asking how they are doing makes them melt. Why not make a simple effort to honor your father for all the things he has done and about to do?
Appreciate them now. Not tomorrow or the next few years, but now! Build long-lasting memories that moves the heart.
---
Connect with Vista Land International!
Vista Land International was primarily created to bring OFW closer to their dream of finally acquiring a home in the Philippines. And with the rising cost of living in the country, OFWs and their families are looking for ways to earn extra cash flow to support their daily needs. Luckily, you can also join the global network of Vistaland International as a real estate professional and earn a commission!
Vistaland International Marketing, Inc. (VIMI) is the international marketing division of Vista Land. Aiming to provide OFWs and migrant Filipinos a home in the Philippines, VIMI has established long-lasting relationships with brokers and clients around the world.
Get started with your property investments! Contact us today and follow our social media accounts: Facebook, YouTube, Twitter, Instagram, and LinkedIn.