Whether you are a seasoned traveler, a first time tourist, or an OFW returning to work abroad, I bet we can all agree on one thing: facing Philippine Immigration still gives you the jitters. I mean, who wouldn't get nervous facing the immigration officers? They are the ones who will decide whether you can leave or not.
And we do understand how upsetting it can be to be offloaded on the day of your flight. All of the effort and time you spent booking your travel, acquisition of the necessary documents, and finding accommodation will be put to waste.
So, to save money and a whole lot of hassle, we will be looking at the reasons why a traveler is being offloaded and some of the tips you can use to pass the Philippine Immigration interview.
What is Offloading?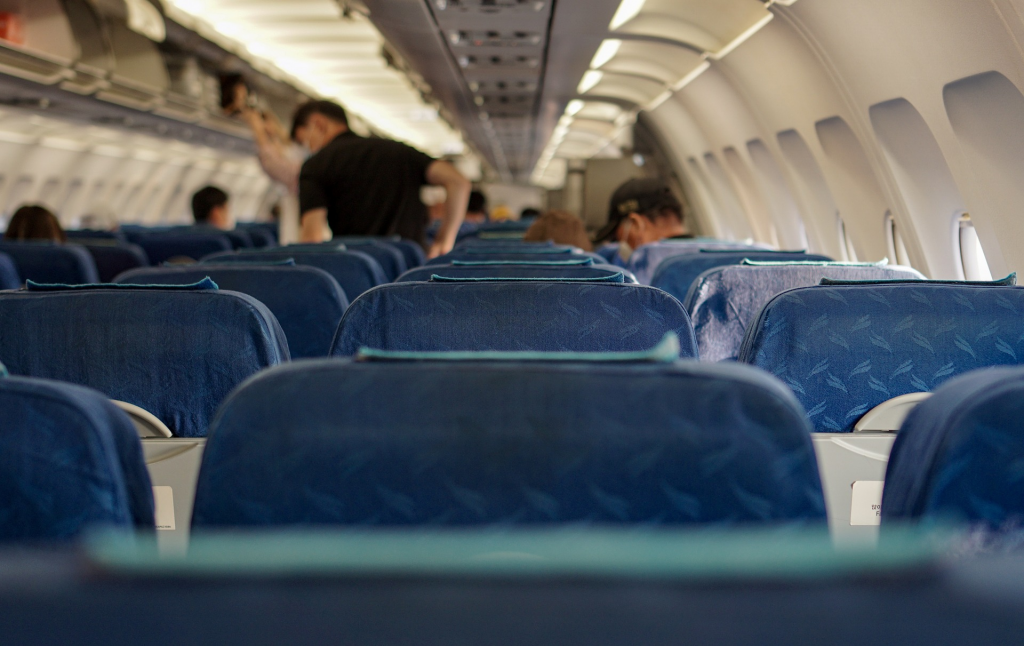 Essentially, offloading is the act of barring or pulling a boarded passenger out of the aircraft. This could be due to various reasons, ranging from insufficient documents or the intended destination posing security threats.
Just to clarify, the Bureau of Immigration does not have an offloading policy and it seldom happens that they literally pull out a passenger from the plane.
What they really do is screen passengers even right before they board the aircraft, deciding whether they are qualified to fly off abroad or not. Technically, that is not offloading.
But Filipinos have used the word offloading as an umbrella term for someone who wasn't allowed to exit the country or when he was rejected or blocked at the immigration office.
Easy-to-follow Tips to Pass Philippine Immigration
Be on Time
Scrap off that Filipino time attitude and make sure you are at the airport a couple of hours before your flight. Ideally, you should be at the airport at least 3-4 hours before your actual departure. This will give you enough time for airport check in and secondary inspection, if necessary.
Dress Properly
Proper grooming and clothing should be observed, especially for first time tourists. It is also important to dress accordingly to the weather of the destination country. You can opt to be in jeans, a shirt, and shoes if you want. The best practice is you have to be comfortable and well-presented enough when facing immigration. Don't forget to bring a jacket, too.
Provide Sufficient Documents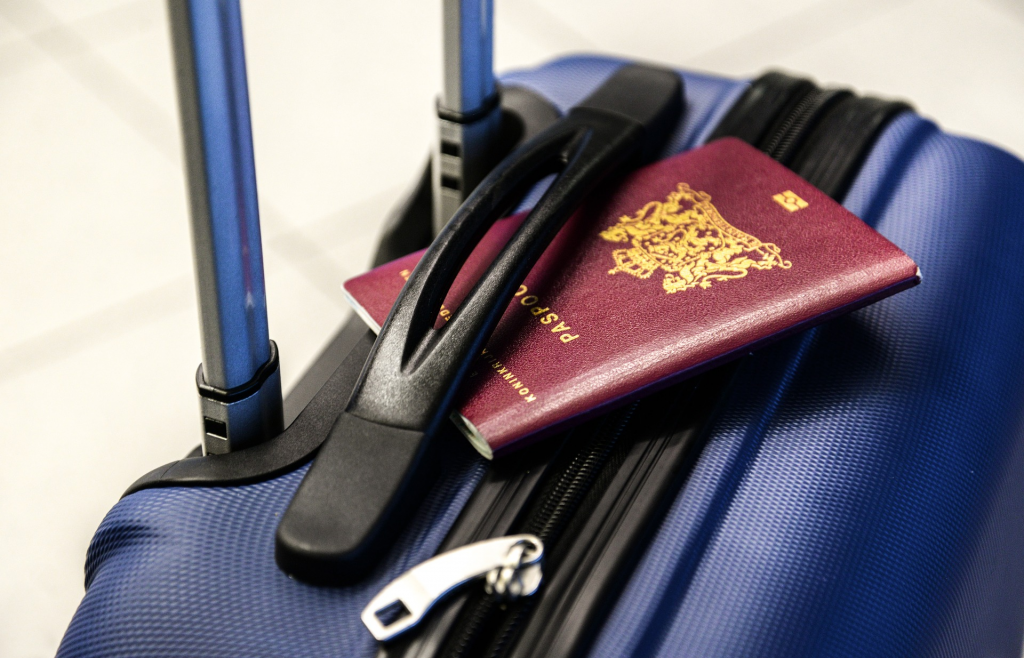 There are three important things you need to present in front of immigration officials which are:
Philippine passport that is valid for at least 6 months,
Your round trip ticket, and
Tourist visa or working visa, if applicable
Sometimes, they would ask for your company ID, so make sure you also got it prepared. Various documents are also required for different travel purposes which are as follows:
Traveling for Tourism
Proof of confirmed accommodation- digital or printed copy of your hotel reservation
Travel Itineraries
Digital or printed copies of booked tours, for instance, attraction passes and vouchers
Unemployed individuals
Proof of relationship to sponsor (birth certificate, marriage certificate, etc.)
If the sponsor is not your relative, you should obtain an invitation letter from your sponsor stating his/her contact details
Notarized Affidavit of Support and Guarantee and Undertaking
Proof of sponsor's financial capacity (bank certificate, employment certificate, income tax certificates, etc.)
Email and chat logs
Partners of Foreign Nationals
If you are traveling to see your foreign spouse or partner, you must complete a counseling session and acquire a guidance and counseling certificate from the Commission on Filipinos Overseas.
Minors
Filipino minors who are traveling abroad alone or with a non-relative adult should obtain a DSWD Travel Clearance. You may visit https://www.dswd.gov.ph for more information.
Now, you may get nervous and start fishing out all the documents in front of the immigration officer. Remember to keep your cool and only present the first three mentioned above. The other documents are just safety nets in case they asked for proof of your employment or income.
Be consistent with your answers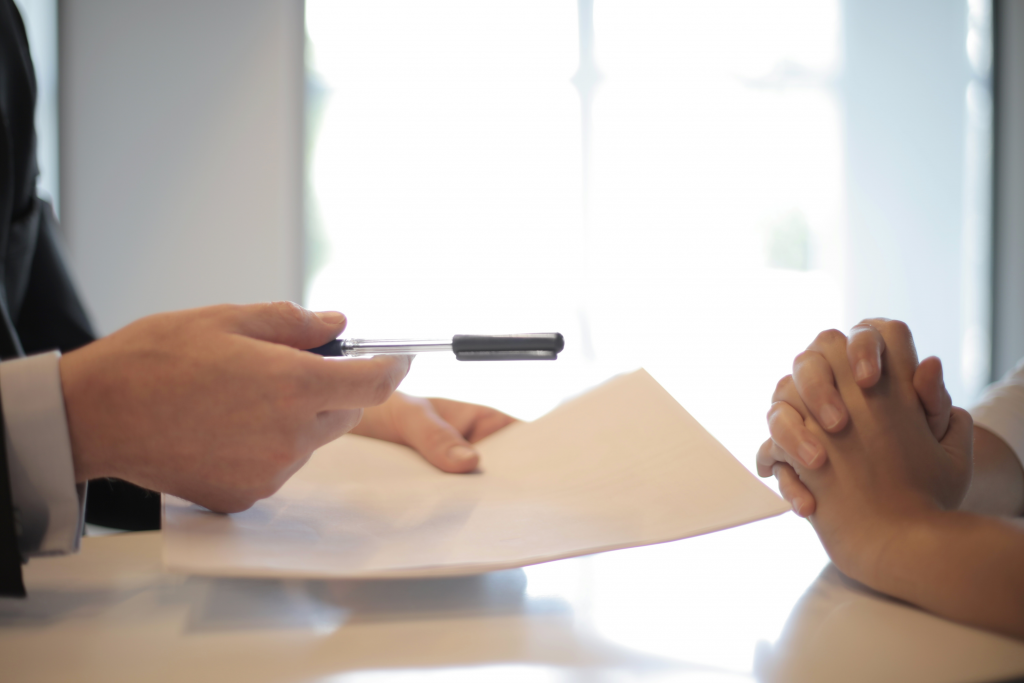 Aside from providing all the necessary documents, it will take you places (literally) when you answer truthfully to the immigration officer's questions.
Here are the most common questions asked by immigration officers:
What is the purpose of your travel?
Is this your first time traveling overseas?
What will you do there?
How many days will you spend on your vacation? (For instance, if you travel abroad for vacation)
Where will you stay?
Are you traveling alone or with a companion?
When will you return?
What is your occupation/job here in the Philippines?
Keep your answers short and simple
We understand your excitement for the trip, but this isn't the time for oversharing; save your stories later for your families and friends.
When answering the questions of the immigration officer, make sure that your answer is direct and concise. Most of the questions are answerable by yes or no, or by a five-word sentence maximum. Stay confident and polite when answering to leave no room for the officers to doubt you.
And do not ever, I mean ever, make bomb jokes. That is basically against the law and chances are, you will be spending your vacation days inside a prison.
Accomplish Departure cards
The departure or Embarkation card contains all the identification of the departing passenger such as name, citizenship, passport, flight number, travel purpose, and others. This is available and free at the airport.
Bring a pen and write legibly
Sliding a pen in your pocket or bag will save you a lot of hassle, especially when filling out forms and departure cards. You don't want to fall into another line just so you can use a free pen, right?
Keep the jitters in check so you can write clearly and legibly into the departure and arrival cards. They need to be read by the immigration officer so write neatly as you can. Remember to only use a black or blue pen.
What to do when you get offloaded?
Keep calm
In case you found yourself being subjected to a secondary inspection, try your best to keep your calm. Try not to take it personally, especially if you know you have good travel intentions. Immigration officers are only doing their jobs to prevent human trafficking and the entry of potential illegal aliens.
Prepare for Secondary inspection
Anyone can be subjected to a secondary inspection, however, immigration officers have their keen eye mostly on first time tourists headed to unusual travel destinations, those who don't have steady sources of income, and those who do not have any sponsors or benefactors.
Here are the other instances or situations that may be subjected to a secondary inspection:
Unaccompanied minors or minors traveling with non-relative adults without obtaining travel clearance from the Department of Social Welfare and Development
Individuals who are meeting their foreign national partner without Guidance and Counseling Certificate from the Commission of Filipinos Overseas
Repatriated irregular workers who did not obtain their clearance from Inter-Agency Council Against Trafficking (IACAT)
Individuals who stayed for more than a year during their previous trip as a tourist or temporary visitor with the intent to depart the second time
Furthermore, they might assess you based on the following criteria if they deem it necessary:
Age
Educational attainment
Financial capability
Not to get offended by the last criteria, but travelers who have no steady source of income and have no benefactor and pose to have another reason for traveling abroad are the ones who are most likely to be offloaded. So, if you found yourself stuck in that situation, make sure to present the following supporting documents:
Certificate of Employment indicating your salary and tenure, if you are employed;
Copy of your business certificate, if you are self-employed;
Income tax return, if you are a freelancer. You can also ask your clients to produce a document that in fact they hired and paid you for a service, product, or project;
Income tax return, if you are tax-exempt. Even if you are tax-exempt, you can still ask for a copy of your ITR from your employer
What to do after being offloaded?
Cancel everything you can cancel
The sad truth is, you can't get much compensation after being offloaded. Cancel the hotel reservations and tours that you already booked. The hotel might charge you for one night, but it's still better than paying whole. Try your best to save as much money as you can.
Know the immigration officers' functions
It can be really frustrating, but don't let your anger out on the people who are just trying to perform their jobs. Do not think that they are picking on you on purpose.
Move forward
We know the feeling sucks, but try to see the situation from a new perspective. Sure thing, you didn't get to travel now, but maybe there's a bigger trip waiting for you in the future!
With these tips on how to pass immigration interview in the Philippines, we hope that you have a safe and fun travel wherever your destination in the world is!
---
Looking for an affordable property? Contact us today
A lot of Filipinos dream of owning their first apartment or house and lot. With today's booming real estate opportunities, there are so many options to choose from.
Here at Vistaland International, we have a roster of affordable property listings from several locations across the country. Whether you're looking for a place to live in Manila, Cebu, Davao and etc, we've got you covered. So contact our real estate agents today!
Vistaland International was primarily created to bring OFW closer to their dream of finally acquiring a home in the Philippines. And with the rising cost of living in the country, OFWs and their families are looking for ways to earn extra cash flow to support their daily needs. Luckily, you can also join the global network of Vistaland International as a real estate professional and earn a commission!