To be relaxed on a lazy day outdoors and catch up with your friends is one thing, but it's another when you're exposed to the harsh rays of the sun or be wet from the rain, and it's never too late to add some little shade to your backyard or your patio. Adding a shade to your outdoor space protects you, your loved ones, your pets, and your guests from Mother Nature's outbursts and it completes the homey aesthetic you're going for as not all houses have a protected patio and backyard.
If you don't know where to start, here are some of the best outdoor shade ideas as well as backyard shade ideas that will get you started in protecting you and your loved ones from the harsh weather conditions and to make your outdoor spaces extra beautiful!
Best Outdoor Shade Ideas
Going Back to the Basics: Umbrellas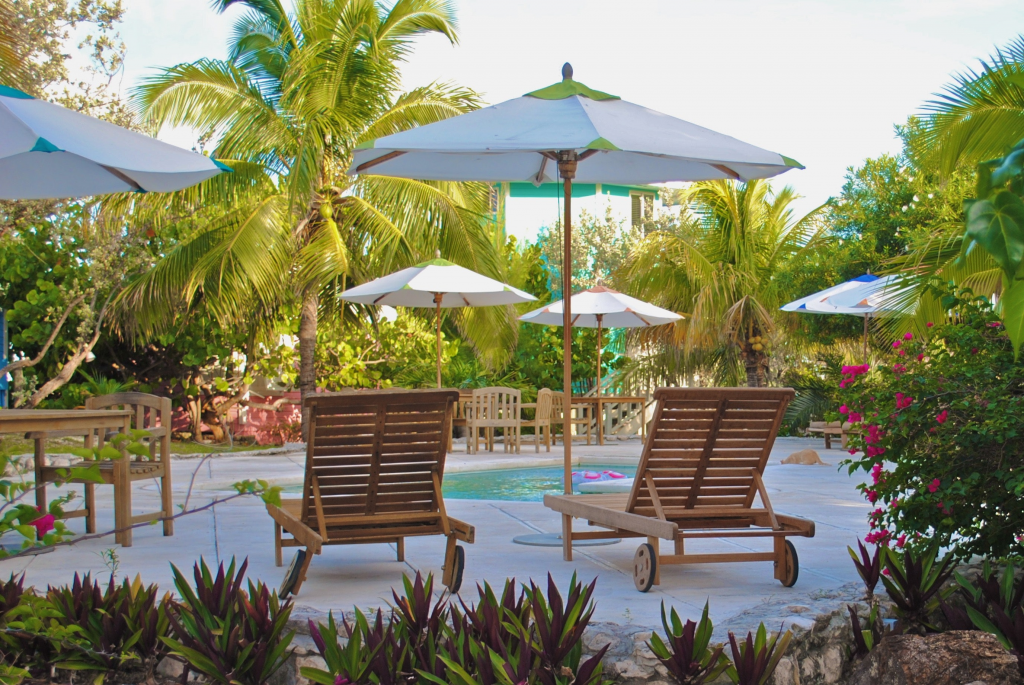 Umbrellas are the fastest, easiest, most versatile, and the least expensive option way to provide outdoor shade for outdoor spaces. They come in moveable and portable ones, and these are perfect when you want to lounge by the swimming pool with a cool glass of lemonade and a couple of shade trees to be instantly transported to the beach. You can just get an inexpensive market umbrella or a couple of patio umbrellas, and you have your instant patio shade idea. Perfect for every backyard or patio to have!
If you want to invest a little more out of your usual patio umbrella, then you can opt for a straw umbrella (especially if you have a stall outside to serve everyone some cool fruit shakes) for the ultimate instant escapade and work from home step up when you're sick of working indoors.
Add Rolling Shades
Outdoor rolling shades are retractable like retractable awnings, so you can soak up all the sun you want minus the sunburn! You can do this on your own, whether you have a manual one or the motorized one as they are simple to set it up and these are another versatile shade option for your covered patio that you can also use for your backyard.
Or Pergolas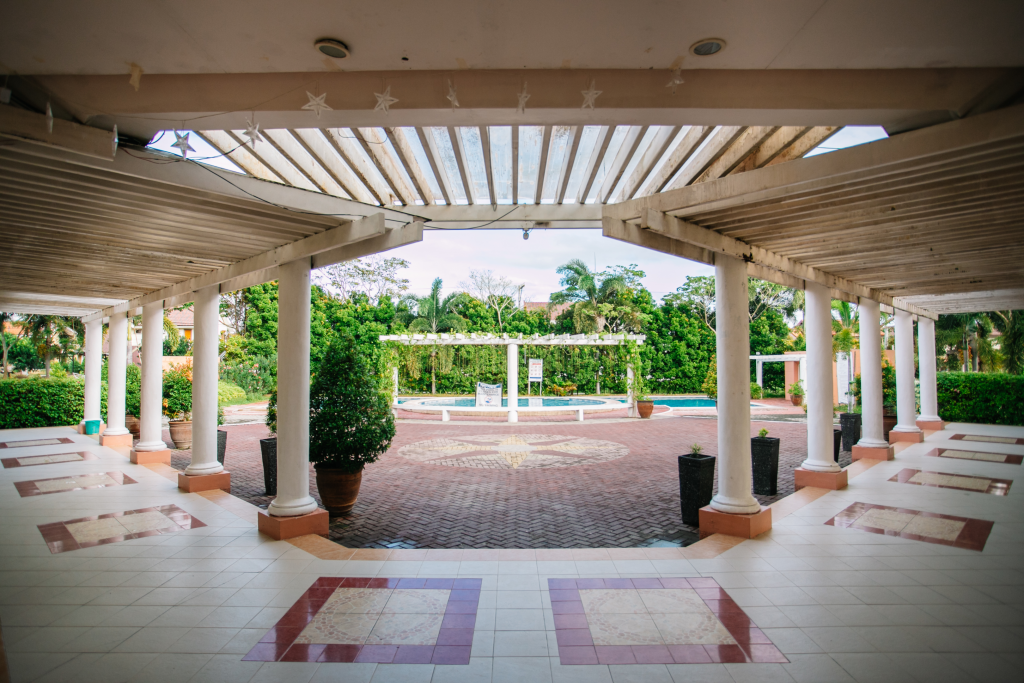 If you want to put in a little more investment for protection or an upgrade to your usual patio umbrella, then building a pergola will make your home look like a 5 – star resort either with a Zen atmosphere or a country garden Napa Valley vibe.
This permanent and aesthetically pleasing sun shade will definitely invite your people to a tea party or to an intimate luncheon (with a few bottles of beer and cool drinks on the side). It also adds a romantic atmosphere if you add a porch swing and some fairy lights on the side and it also makes a nifty outdoor room, making it the perfect reason to spend time outdoors as well as getting some sun for your plants.
Strategically Plant Trees
It may sound basic for almost every outdoor space, but planting trees will not only give you a natural sun shade, but it'll also provide you oxygen and your plants carbon dioxide, giving you breathable air for you and your plants in and out of your house! Make sure you research about a tree that will fit your requirements and you have to make sure that you find a spot with adequate seating areas for you to plant.
Don't forget that you should choose a tree that doesn't have much maintenance but isn't weak – wooded so that it can withstand weather disasters and so that you'll have a natural shade from Mother Earth! It may take a while, but you can always consult an arborist or a gardener and it'll be worth it in the long run with fresher air to breathe and — you may never know — a tasty and healthy snack to grab!
How About a Gazebo?
It sounds a bit pricey, but we're talking about metal gazebos (unless you're willing to invest in raw materials to build a natural pavilion). This permanent structure will cost you a few thousand pesos or dollars, but it's one of the most stylish backyard shade ideas that you can decorate with plants and flowering vines, making it your private haven to protect you from the sun's position (and a romantic spot for you and your partner to dance with some Christmas and fairy lights all over, just like the ones that you see in romance movies and books)!
Canopies and Cabanas, Anyone?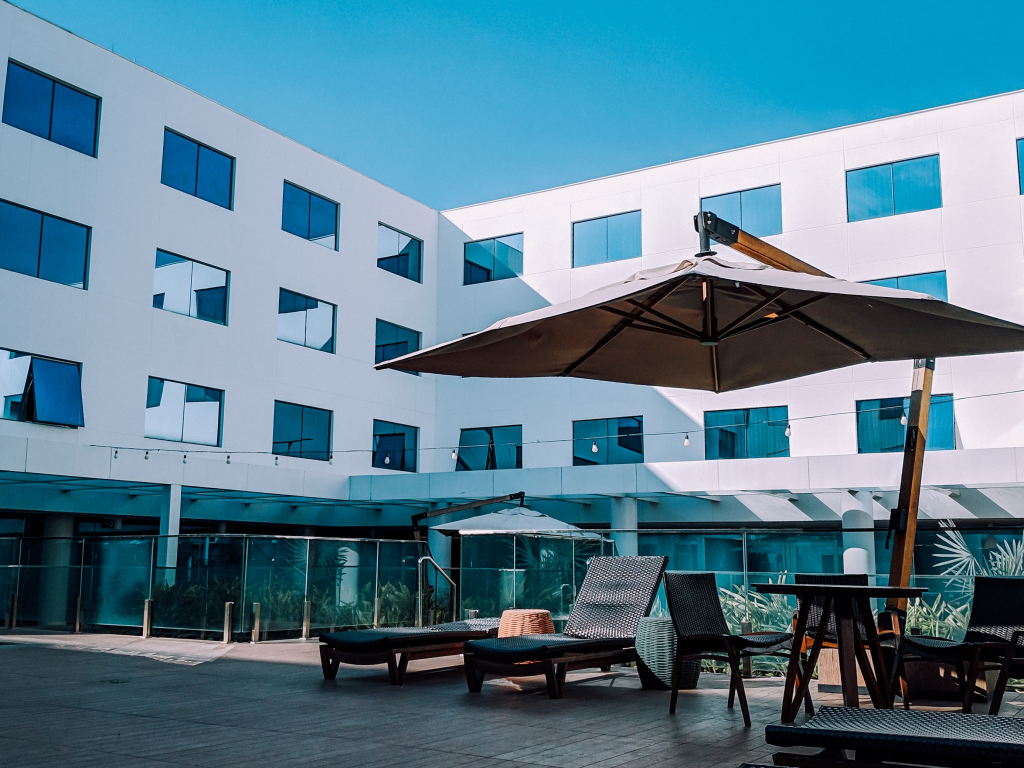 These two permanent structures are great shade ideas for anyone who wants to either relax by the poolside or have a private oasis in the middle of your garden in your own backyard. In short, these are perfect ideas to add your outdoor living spaces some spice and elegance!
If you don't know what a cabana is, it's another stylish shade structure that is usually placed by the poolside to relax, eat snacks (or breakfast with the sunrise view), and change clothes. It adds a sense of luxury, elegance, style, and privacy for your intimate moments with a comfortable lounging surface, a solid cover to have more shade, and some adjustable curtains to add shade from the sun or to hide from people and enjoy those intimate moments.
They can either be made with simple DIY wooden structures that are covered in bamboo shades or they can be permanent structures with pillars and hard-wired lighting. The only thing you need to work on are the colors and you're already transported to 5 – star resorts in Bali!
Canopies, on the other hand, are much simpler and budget-friendly compared to cabanas that provide much shade without having to fuss about raw materials. These are usually made with a thatched roof, sail shades, tents, and many more that you can think of!
You can easily be transported to the restaurants of Abu Dhabi or India, and these are perfect backyard shade ideas and patio shade ideas because these are lowkey and more intimate compared to umbrella. You can also add some curtains while organizing a lunch get-together with your girlfriends (guy friends) for a summery vibe!
Keep it Subtle With Outdoor Curtains
It may not be the perfect sun shade, but they're an underrated option for a patio cover if you think an umbrella won't cover it. It's great for people who want to take their tea parties to the next level and you can allow or block as much light as you want to for your plants. If it gets rainy, it's easier for you to pull them back and add some lights for some class. Talk about a classy patio shade with an attitude and versatility!
Stationary or Retractable Awnings
Awnings are basically rolling shades, but they are shade sails that are either stationary or retractable.
Stationary awnings are basically made of metal or fabric, and these are sturdier shade ideas than canopies, but more affordable than solid roof structures because they protect you from the sun and rain (and maybe a little bit of storm) while a retractable awning can let your guests be protected from the rain (or from the harsh sun) and you can retract them when you want them to eat dinner under the stars. Perfect for a homemade date night in the yard, if you ask us! You can easily adjust them on how wide and open (or closed) you want them, and it provides additional shade, unlike the stationary one.
Bringing Out The Tea With All Things Shady
We know that not every house has a sun shade and not everyone can accommodate the idea of having a shade, but putting a shade structure or even a simple patio cover like a shade sail can add a relaxed, elegant, versatile, and stylish option for everyone to protect themselves from unpredictable weather conditions (and to add beauty to step up your lounging game to the next level whether you want to chill on lazy hot afternoons or you want to make gatherings more intimate or romantic whether you choose to build a gazebo, pergola, canopy, cabana, or even throw some sail shades as an added bonus).
Rest assured that these patio shade ideas as well as backyard shade ideas would make every house a perfect place for everyone to hang out in style!
So what are you waiting for? Get your creative juices to the test and turn that patio shade or backyard shade a reality!