Whether you're a retired OFW worker or someone who has quit his or her job abroad and plans to start his or her own business as they return to the Philippines, it's always a good idea to have a background check on what skills you have and what you can do to start your own business. But one of the things to consider when starting a business is competition as the pandemic has taught people to be more creative in innovating existing products into new ones.
Think you've got what it takes to step up your money moves, but don't know which business to decide and open? We have great business ideas for returning OFWs that you can consider in terms of lifestyle flexibility and earning extra cash into one! After all, it can be enjoyable while doing it!
E-Commerce Business / Online Business
With the pandemic closing down businesses at the start, having a small business online is one of the most popular ways to milk in money! Whether you're on Shopee, Lazada, Facebook, Instagram, or on Tiktok, many small business owners have proven that being your own boss is the biggest personal satisfaction anyone can get because of its flexibility and creativity to sell online! All you need are high powered gadgets, strong connection, and hard work!
Real Estate Business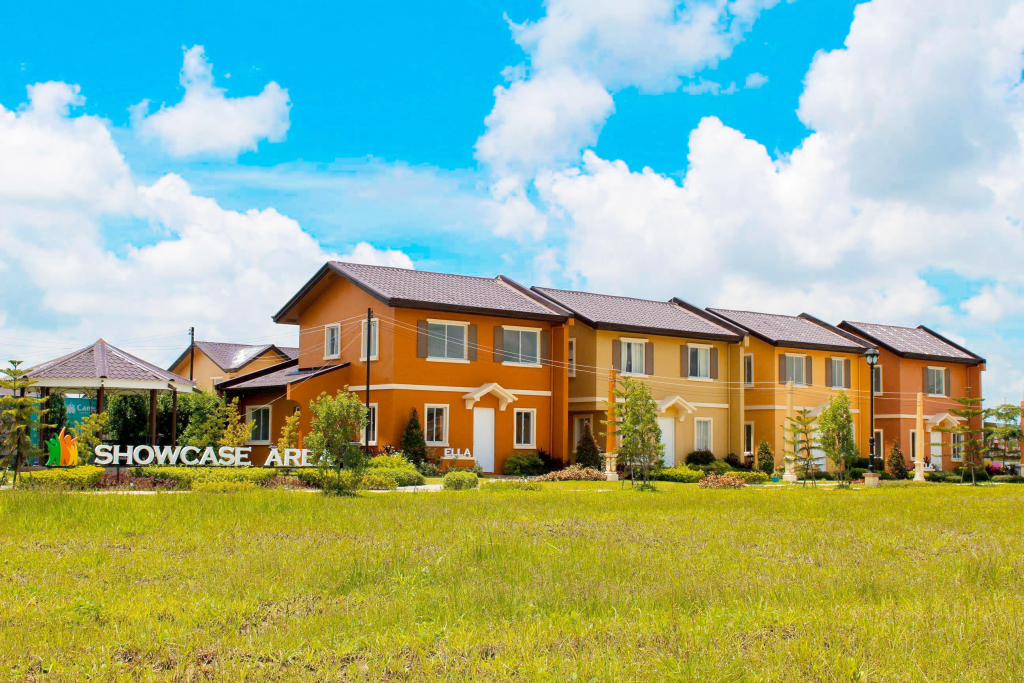 One of the many reasons why real estate agents eye for OFW workers because they have the money to purchase different kinds of properties. When these appreciate their value, it becomes an invest to them, making everyone winners!
Here at Vista Land International Marketing Inc. (ViMi), we aim for OFWs to settle down in the Philippines with luxurious and affordable houses, condominiums, and properties that will get your money's worth and have extra income in the long run! That's how a win – win situation is, right?
Home Rentals
Whether you're reeling in people who are looking for a safety net to rent or convert it into an Airbnb rental, one of the ways that OFWs earn money is through home rentals. It's your call on how you'll run your terms whether you're renting rooms (or the whole house out) or offering a place for tourists to stay, and it's also a great business venture — you give them a place to stay while you earn extra money!
Water-Refilling Station
Drinking water should be a necessity, and you can help make it more accessible if you put up a water refilling station to solve water problems many Filipinos face. This is a good concept so that the idea of clean and purified drinking water being a luxury is removed. All you need is a good and accessible location for people to get water nearby and you're all set with the water works!
Sari – Sari Store
One of the most common business ideas that Filipinos have in mind is to have a sari – sari store in their neighborhood! Things such as snacks, instant coffee, shampoo, detergent, conditioner, and drinks are all in one place after playing outside or a stressful day from work with a friendly sari – sari store nearby!
Food Cart Business / Restaurants
One thing we should tell you about opening a food business is that you have to be extra unique in marketing and selling food (especially if you're opening a karindiria, a restaurant, a snack cart or a catering business) since they're pretty competitive and popular.
If you've watched Dolce Amore, you'd see how competitive it is when they're just selling bread, so if you're feeling extra competitive and creative with this, you should come up with your own Unique Selling Point with the food you sell!
Coffee or Milk Tea Shops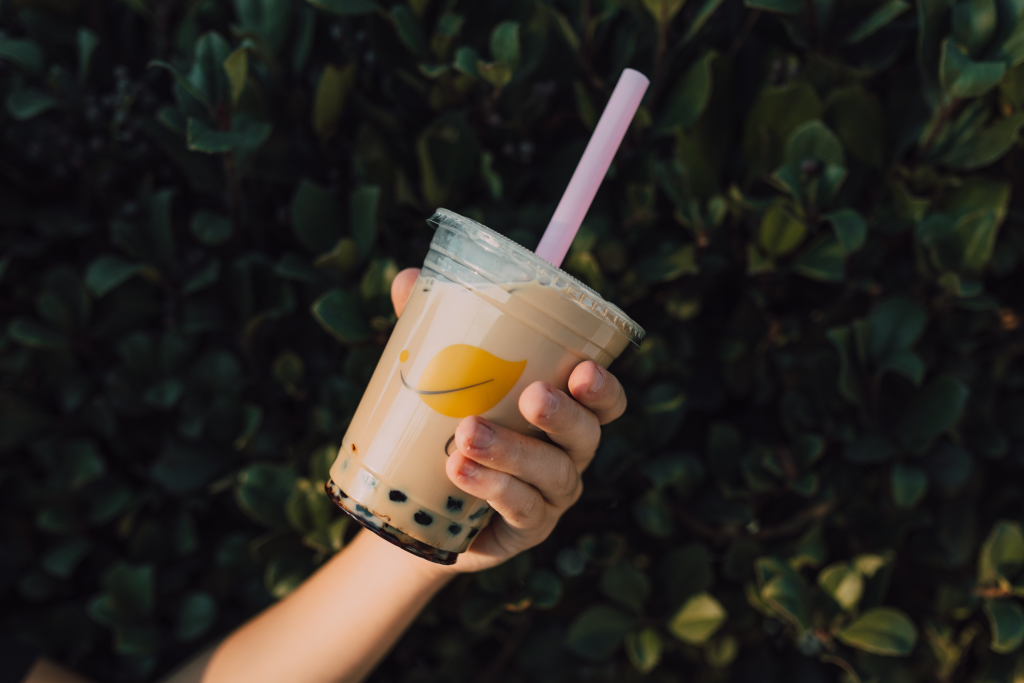 Here's the thing: People have started to open a bunch of coffee and milk tea shops around the Philippines with different unique selling points, making more people want to open more coffee and milk tea shops in less than a year. Plus, these are next to food businesses when it comes to competition, so if you're going to be an owner of a coffee or a milk tea shop, you need to be creative with your drinks and marketing because people want refreshing drinks while working, studying, or just relaxing!
Laundry Services
If clean water is a necessity, so are clean clothes. Setting up your own laundry services or your own laundromat can be a good business idea for solving problems that are related to clean clothes, bedsheets, and pillow cases in an accessible location for people who don't have time to wash their own clothes, especially when they have a lot to handle.
Salon / Barber Shop
Putting up a salon or a barber shop is another good idea when Filipinos want to look beautiful, handsome, or simply refreshed with a new hairstyle or a new hair color! OFWs who have parlor experience abroad can open one up that is accessible and affordable around the neighborhood with world – class experience!
Skin Care Clinic / Spa
Whoever said facials and skin cares are for the rich is mistaken! When you have an experience with skin care and facials that makes people beautiful and young, opening up a skin care clinic or a spa or offering your services related to these can be beneficial for many people who want to be rejuvenated and relaxed!
Internet Shops
With many people having access to the internet, opening up an internet shop (or a working space) is also a good business venture when you're driving people with coffee, snacks, a bunch of computers (or your own internet connected laptops), and a conducive environment for people to work in!
Language Tutorial Services
The reason why people travel or open up a travel agency and promote tourism is the reason why language tutorial services are there. Many OFWs offer services for language tutorials (whether it's exclusive or for all with a language tutorial center) to earn extra income and meet new people. It's an extra win for income and networking because you're teaching people other languages!
Blogging
If you want a sideline while fulfilling your small business ownership, then writing a blog about anything can not only gain personal satisfaction through more money, but also a sense of exploration and enjoy all of the things life has to offer! After all, life is about work and play balance, right?
Invest in the Stock Market
If you don't want to put in extra effort while being a small business owner, then you should invest in the stock market! You'll not only get rewarding returns, but you'll also be aware of the prices that fluctuate while learning where to invest your money in the right places!
Cell Phone Retailer and Services
Along with a sari sari store comes with retailing and offering cellphone services such as load, selling sim cards, and secondhand phones that are within your budget when you don't want to break your wallet in buying a phone, sim card, or just for load.
Advantages and Disadvantages of Having a Business
Advantages
Financial Rewards
With great risks comes great rewards when you're earning more than enough money and buying the things that you want that counts as an investment to yourself! Small business owners flex with everything they have with their hard earned money from the businesses they open, so be proud of them!
Lifestyle Independence
With the creative freedom and flexibility it comes, opening up a new business venture can be rewarding not only in finances, but in the lifestyle flexibility that works for you! After all, being you own boss has its perks!
Personal Satisfaction and Growth
While making your business succeed, you'll also have learning opportunities, personal satisfaction, and growth as you become a business owner from the ups and downs your business has encountered. Celebrating small and big wins as well as the downfalls can not only make your business grow, but also as a human being.
Disadvantages
Financial Risk
Opening up a business and maintaining it requires money, especially with equipment breakdowns and with better marketing to keep them coming for more. Without making some financial decisions, your business wouldn't grow and you would resort to firing people to the point of closing it up! It's a shame to have a substantial financial loss, but it's another when you don't have the capacity to make a high financial risk.
Stress and Health Issues
With health issues on the rise during this pandemic season, it's unavoidable that small business owners get sick and pause business operations in order for them to get well and to keep it up and running. Besides, you wouldn't want to work when you're in your worst condition, right?
Time Commitment
With great freedom comes with great responsibility, and in order for your business to become successful, you need your free time, your own hard work and dedication in order for you to earn more income and not to have customer problems. After all, you're going to do this 100% to make it work.
Committing to a Lifetime Legacy
OFWs have a great deal of experiences to the point they would like to open up businesses to show what they're made of and share their secrets to business success. With hard work and dedication, being your own boss with your own time to take care of your business and well being has never been this extremely rewarding when you have a successful business with financial rewards, a flexible lifestyle, and a lifetime legacy along with the financial risk and hardships you go through. So if you're looking for a sign to start your own business, then this is that sign to start your own business now!
---
Looking for an affordable property? Contact us today
A lot of Filipinos dream of owning their first apartment or house and lot. With today's booming real estate opportunities, there are so many options to choose from.
Here at Vistaland International, we have a roster of affordable property listings from several locations across the country. Whether you're looking for a place to live in Manila, Cebu, Davao and etc, we've got you covered. So contact our real estate agents today!
Vistaland International was primarily created to bring OFW closer to their dream of finally acquiring a home in the Philippines. And with the rising cost of living in the country, OFWs and their families are looking for ways to earn extra cash flow to support their daily needs. Luckily, you can also join the global network of Vistaland International as a real estate professional and earn a commission!
Vistaland International Marketing, Inc. (VIMI) is the international marketing division of Vista Land. Aiming to provide OFWs and migrant Filipinos a home in the Philippines, VIMI has established long-lasting relationships with brokers and clients around the world.
Get started with your property investments! Contact us today and follow our social media accounts: Facebook, YouTube, Twitter, Instagram, and LinkedIn.