We have been living with the virus for some quite time now, majority of us probably had accepted that it is now part of our daily lives. With numerous lockdowns and travel restrictions implemented in the previous months, it is certain that majority, if not all, are itching for the waves in the sea, sand in our toes, or a breathe of fresh air in the mountains. After dealing and painfully bearing with the restraint from going outside, we can finally gear up in our swimsuits and take that much needed (and deserved!) plunge in the pool, thanks to the ease in quarantine measures!
What Does Revenge Travel Mean?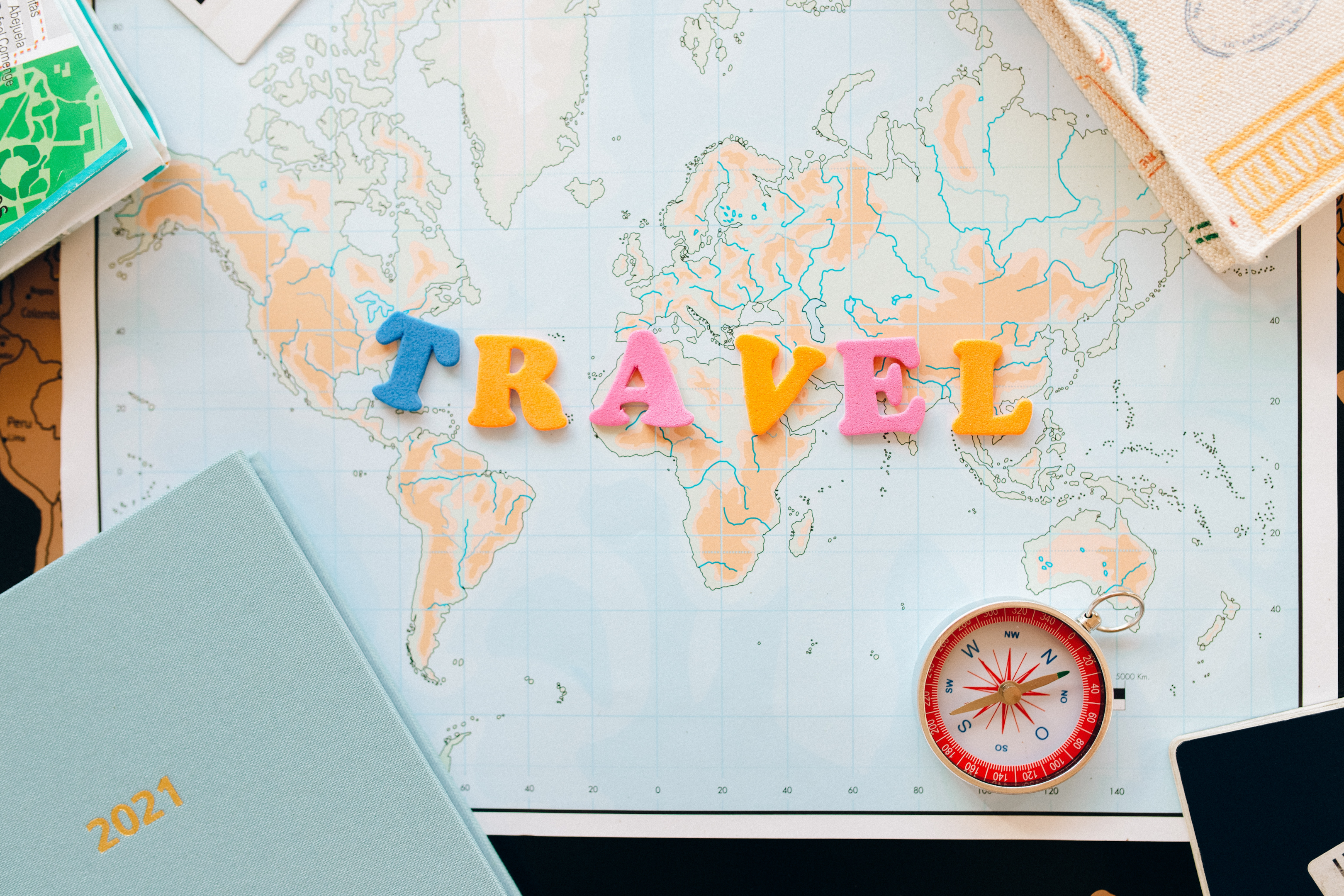 The term is straight and simple: it means traveling with a vengeance. A lot of people are taking advantage of the ease in travel restrictions and are making the most in every weekend getaway they could book. After being contained inside their homes for years, people are so eager to leave the four corners of their space and shake off that cabin fever.
You probably spent your time scrolling through your favorite travel destinations while reminiscing all the great memories you created there with your buddies. I'm sure you are already eyeing out on a specific destination for your next travel, but as a refresher, here are the top summer destination in the Philippines you, your family or friends might miss coming back to.
Boracay Island
One of the popular destinations during the Revenge Travel Philippines Saga, this tourist spot never misses any summer vacation list. When we talk about Philippine beaches, it is for certain that Boracay is the first thing that pops into your mind. After going through a 6-month rehabilitation, Boracay prides back its classic white sand beach and crystal clear waters.
Aside from the pristine water and great scenery, Boracay also offers a lot of land and sea adventures like parasailing, helmet diving, paddle boarding, and island hopping among others.
Baguio City
Also known as Summer Capital of the Philippines, this destination is also a staple in every travelers' list. During summer, a lot of tourists flock into the mountainous regions of Luzon to cool off the heat while at the same time, get a break from the hustle and bustle of the city life.
Make sure to visit the strawberry farm in La Trinidad, Benguet and lavish into the sweetest and freshest strawberries you'll ever taste! Get a glimpse of the past as you explore the Tam Awan Village, which is famous for their antiques, or appreciate contemporary art in the infamous BenCab Museum.
Palawan
The great places you could explore in Palawan seems to be endless. It's no wonder why this island also became a regular in bucket lists and international magazines with its white sand beaches, clear waters, lagoons, dazzling coral reefs and limestone-filled caves. Truly, it deserves the attention and praise it garners not just locally but from other countries as well!
Make sure to set foot on the three most famous islands namely Puerto Princesa, Coron, and El Nido. Each island has different adventures to offer which will make you want to leave the metropolis life and just stay in nature's embrace.
El Nido prides in its white sand beaches which are perfect for those who want to relax and disconnect from the world for a while. Coron has stunning lagoons and great diving spots which suits those who are in for some underwater adventure. Don't miss the chance to see and explore the Puerto Princesa Underground River, a UNESCO world heritage site and New 7 wonders of Nature located in Sabang, Puerto Princesa City.
Bohol
What is a trip to Bohol without seeing the infamous Chocolate Hills? The dry, summer season is the perfect time to visit there where the hills turn brown– hence the name chocolate hills. Also, don't miss out seeing the cute, little tarsiers with their big round eyes and soft fur!
Aside from the hills, Bohol also has beaches to offer. Enjoy the fresh mountain water in the Mag-aso Falls or cruise with your family members into the one of the world's cleanest river, the Loboc River. There is also the Alona Beach on Panglao Island.
Kawasan Falls, Cebu
For those who are itching for some extreme adventure, the Kawasan Falls in Cebu is the perfect place to head to where an adrenaline-packed canyoneering adventure awaits you.
Rock-climbing, abseiling, jumping into pools, are some of the techniques used in order to reach the magnificent falls. For those who aren't into such extreme activity, they can reach the site through the main road.
It is best to book in advance before canyoneering and that you have a tour guide to accompany you.
Travel Safely with These Travel Safety Tips
Traveling after a pandemic may surprise you, as other countries are implementing their own travel restrictions and may require proof of vaccination or a negative COVID-test. Before booking a trip to a specific location or country, make sure to check if there are any requirements or restrictions first to save you a ton worth of a hassle.
And, whether you go on a trip here in the country or abroad, alone or in groups, it's important to prioritize safety, not only for yourselves, but for your belongings as well. Check out these travel safety tips for a seamless and hassle-free summer vacation trip!
Learn Common Travel Scams
Probably one of the best preventive ways is learn the tricks of the streets. Wherever you will go, there will always be people who'll trick you to get your prized possessions or hard-earned money. Before you go travel, research on your destinations common scams. Certainly, there are people who posted online about their experiences about pickpockets, broken taxi meters, or some friendly stranger who offers to take a picture of you or your friends. Google offers a lot of articles compiling these common tourists scams.
However, don't be too complacent that you won't fall victim to one of these tricks just because you've research on them. There are lots of great con artists (who might be doing this business for years) littered in the streets of these tourist destinations. If a stranger is too friendly for your liking, trust your gut feelings and walk away.
Be sure to take note of local customs and travel advisories so you can prepare if there are any changes in schedule and such. Visitors fall as easy target to ill-intent people who aren't mindful of their surroundings and belongings. You can visit the country's best beaches through availing tour packages.
Write Down Emergency Hotlines
Another helpful preventive measure when going out for a travel is to research and write down the emergency hotlines of the city or municipality you are visiting. In case something happens (in which we hope will not), you can immediately ask the authorities' help.
Write them down on a paper and enclosed it in waterproof casings or inside your travel kit. You can save them on your phone but what if it's your phone that's stolen?
Secure Your Valuables
Avoid travelling with something that is highly valuable, but let's admit it, there always be something in your possessions that will attract the attention of these criminals. So the most preventive thing you can do it to minimize opportunities for these people to strike.
Even the most expensive travel backpack wouldn't stand a chance to a cutter held by a determined robber. Do not feel complacent even if you placed your valuables inside your 'anti-theft' bags. Stay aware of your surroundings, especially if there's someone who's tailing you for a couple of minutes now. In the Philippines, it's a common thing to wear your backpack in reverse, meaning you'll place it in front of you rather than in the back and hug on it tightly while travelling through crowded places or alone.
Also, it is completely normal to gawk and be awestruck while exploring these tourist spots. However, don't be too distracted at the beauty that you forget to mind your own belongings. You might be too busy looking at the attractions that you don't notice that man tearing off your backpack. Put important document like your passport in a safe place like your hotel lockers or drawers and avoid carrying them with you.
Befriend the Locals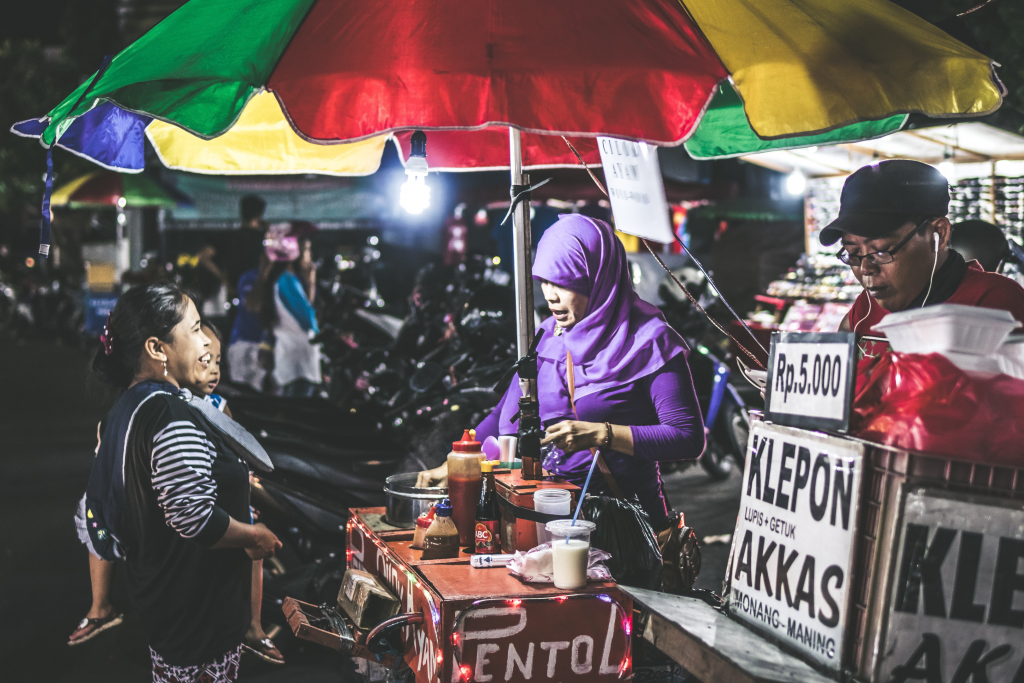 If you really want to know about the place or neighborhood you want to explore, it's better to ask and befriend the locals living in it. Most of them are genuinely friendly, and will give you warnings and tips about the dangerous areas of the town you should stay away from.
Beware of taxi drivers, as they can be your perfect tour guide or the reason why your vacation is ruined.
Notify Your Friends and Family About Your Itineraries
This is an excellent tip, especially for solo travelers. Don't forget to inform your friends or a family member back at home about the details of your trip. You can send them your itineraries via email or through your social media accounts and make sure that they've seen and replied to your messages.
Don't Trust Strangers Easily
Remember those old times when our loving mothers instructs us to never talk to strangers. Well, guess what? It still applies even if we're fully-grown adults!
During the course of your travel, it's only natural to meet and interact with other travelers, but be careful in oversharing your travel plans, accommodation details, and other personal stuff. They could be helpful bit of information for people with ill-intent to attack.
There will be instances where people will ask you if it's your first time visiting the tourist spot. While it could be a genuine question coming from a co-tourist, be mindful that it could be a trick question. If it is indeed your first time traveling to the place, instead of saying yes, just tell them that it's your third or fourth time visiting. Scammers usually target those who are new in town.
Don't Do Stupid Things for Photos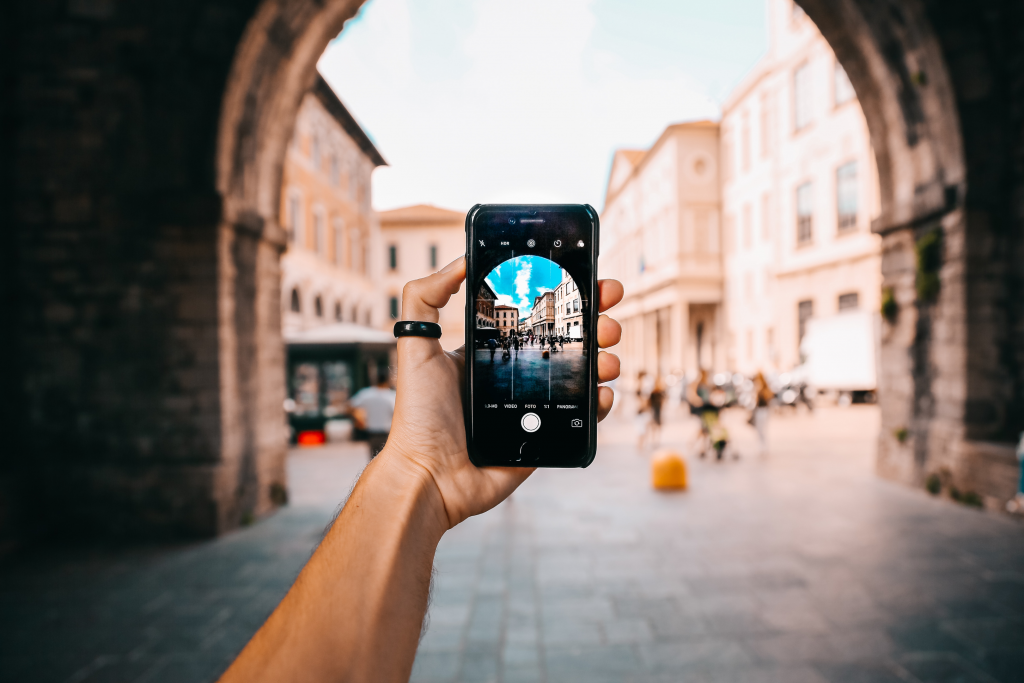 It is natural for us to capture every moment of our adventure so we can have wonderful memories to cherish after, especially in this technological age. However, refrain from doing stupid things just so you could capture stuff to boast on your Instagram or Tiktok profile. Ever heard or watch the news about people falling off cliffs or get attacked by wild animals just because of a silly photo? Stay safe and away from potentially dangerous spots and locations.
Pay attention to warnings and signage when exploring your travel destination, especially if you are climbing mountains or caving. Do not go to places you are prohibited to enter. Be sure to heed and follow your tour guide's instructions and don't stray away from your group.
Learn Basic Defense
Alright, you don't need to earn a black belt in judo or aikido in order to protect yourself. Educating yourself in basic defense will earn you a few more years in your life. However, just because you know how kick or punch doesn't that you'll strike at every opportunity. Learn when to fight back and when to run away for safety. For example, if the thief has a knife or gun, it's better to give them you belongings instead of fighting back. The first thing you can do is to create a safe physical distance from them before fighting or fleeing away.
Project Situational Awareness
You have to be aware that these con artists on the streets study the body language of their potential victims. They usually attack those who are seemingly weak based on their demeanors.
For instance, if you get lost while exploring the city, don't appear so helpless wandering around the streets. Project an image of confidence, even in situations like these to avoid being a target to potential attackers. Simply walk around (head held high) like you know the place while discreetly scanning the place for any police post where you could ask for help. Simple tricks like this will save you from attackers pretending to be friendly locals.
Making direct eye contacts to strangers could also ward off potential threats but be careful in making stare down contests as they could attract unwanted harm instead of saving you.
Hide Emergency Cash
While we don't want unfortunate things to happen during the course of our travel, it's safer to think something will happen so we can prepare for it. It would be helpful to store in cash in case something REALLY does happen!
You can sew a secret pocket in your pants so that if you are robbed, you'd still have money with you while trying to work things out. You can also insert rolled paper bills inside empty and clean chap stick or lipstick containers. Another trick is to hide money inside a patch at the back of your backpack.
Bring a First Aid Kit
Another thing you should consider is to carry a first aid kit with you. Accidents happen at the most unexpected times and it pays off being prepared.
But, while traveling is allowed again, we shouldn't feel complacent and let our guards down. Bear in mind that the pandemic isn't over yet (but we are going to get there) so it's still important to follow and observe safety health protocols like wearing masks, observing social distancing and don't forget to bring your vaccination card with you when going outside. After all, we want this 'freedom' to continue on.
There you have it! All you need to do is to score amazing travel and accommodation packages online, pack up your travel bags and enjoy that terrific summer vacation!
---
Looking for an affordable property? Contact us today
A lot of Filipinos dream of owning their first apartment or house and lot. With today's booming real estate opportunities, there are so many options to choose from.
Here at Vistaland International, we have a roster of affordable property listings from several locations across the country. Whether you're looking for a place to live in Manila, Cebu, Davao and etc, we've got you covered. So contact our real estate agents today!
Vistaland International was primarily created to bring OFW closer to their dream of finally acquiring a home in the Philippines. And with the rising cost of living in the country, OFWs and their families are looking for ways to earn extra cash flow to support their daily needs. Luckily, you can also join the global network of Vistaland International as a real estate professional and earn a commission!
Vistaland International Marketing, Inc. (VIMI) is the international marketing division of Vista Land. Aiming to provide OFWs and migrant Filipinos a home in the Philippines, VIMI has established long-lasting relationships with brokers and clients around the world.
Get started with your property investments! Contact us today and follow our social media accounts: Facebook, YouTube, Twitter, Instagram, and LinkedIn.