Earth Hour is an annual event that takes place every year in the month of March. During this time, people around the world turn off their lights for one hour as a symbol of their commitment to the planet and to raise awareness about climate change. This 2023, Earth hour falls on March 25th, 8:30 to 9:30 PM Philippine local time.
While the purpose of Earth Hour is serious, it can also be an opportunity to spend some quality time with family and friends. In this regard, many people have started to embrace the idea of "disconnection", which involves unplugging from electronic devices and finding fun things to do during Earth Hour.
In this article, we will explore some creative and fun ways to spend your time during Earth Hour that not only keep you entertained but also help you to reconnect with the planet!
The Earth Hour Campaign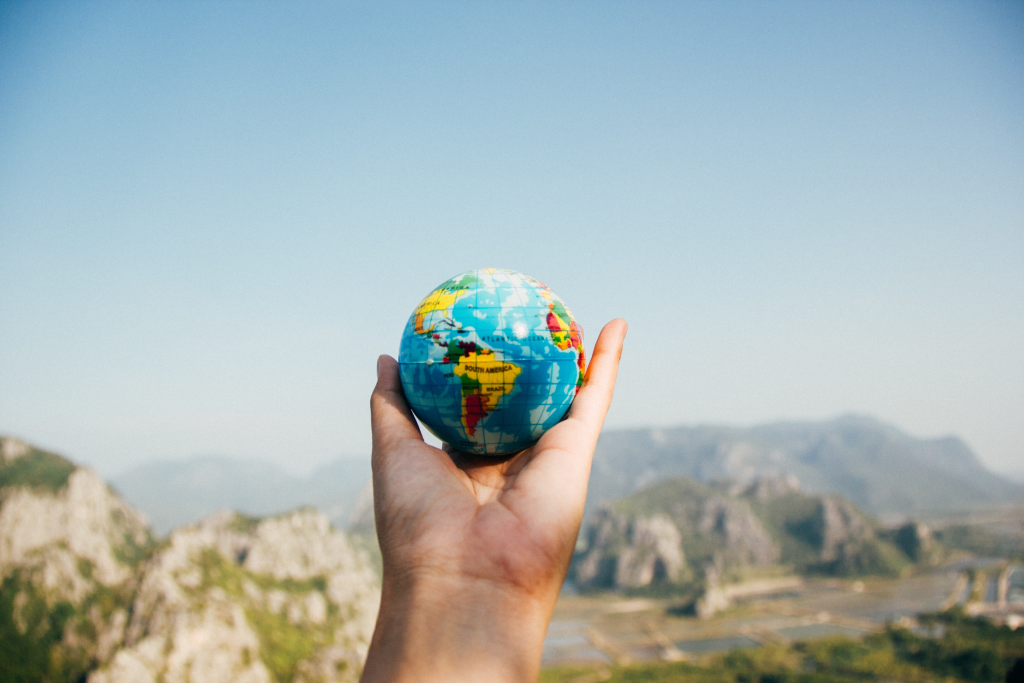 Earth Hour began as a symbolic event in Sydney, Australia, in 2007, organized by the World Wildlife Fund (WWF) in collaboration with other organizations and businesses. The event was created as a way to raise awareness about climate change and encourage people to take action to reduce their carbon footprint. During the first Earth Hour, over 2.2 million homes and businesses turned off their lights for one hour, resulting in a 10.2% reduction in energy consumption in Sydney for that hour.
Following the success of the first Earth Hour movement, the event quickly gained momentum and was embraced by people around the world. In 2008, Earth Hour campaigns became a global event, with more than 50 million people in 35 countries participating. The following year, the event grew even larger, with over 4,000 cities and towns in 88 countries turning off their lights for one hour.
Since then, Earth Hour has continued to grow in popularity and has become an important event to spark global conversations about climate change and for promoting sustainability. Today, Earth Hour is celebrated in over 190 countries, and millions of people around the world participate each year by turning off their lights and taking other actions to reduce their carbon footprint.
Fun Things to Do During Earth Hour
This once-in-a-year unique event has gathered various people from all around the world and come together to raise awareness about the importance of environmental conservation. Individuals and committees alike host and participate in a variety of fun and meaningful activities to celebrate this precious hour. Whatever activity is chosen, the focus is on spending time in a sustainable and mindful way that helps to promote the well-being of our planet.
Whether you are alone, with your friends, or family, here are a few ideas on how to spend this year's Earth Hour!
Stargazing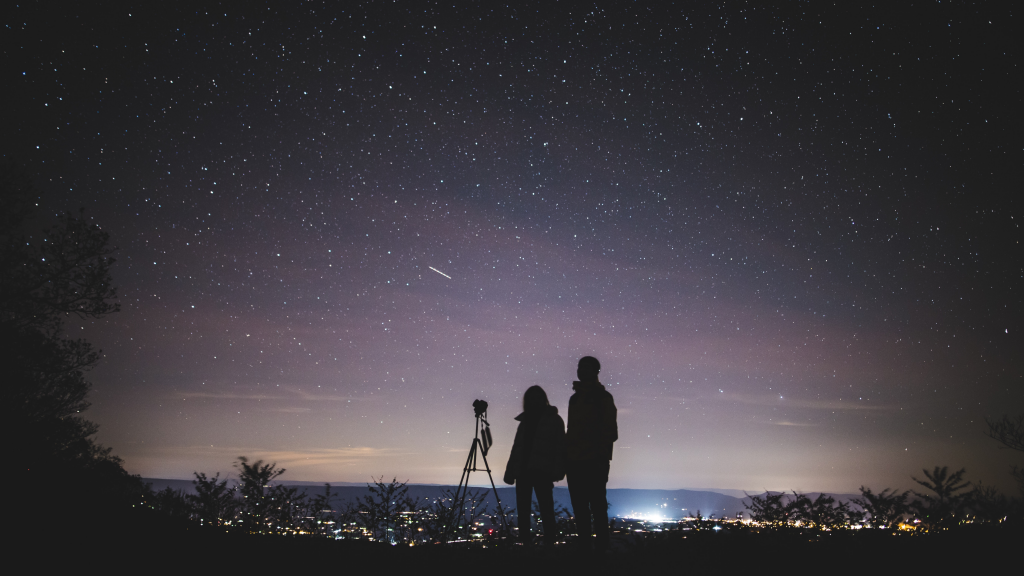 Earth Hour is a great opportunity to go outside and observe the night sky. With no light pollution from artificial lights, you can easily see the stream of stars twinkling in the Milky Way galaxy. Have a friendly competition on who will identify various constellations and planets the most using the naked eye!
Here's an interesting fact: our naked eyes can see about 5,000 to 10,000 stars in a cloudless, clear sky. If you're lucky enough, you might spot some shooting stars passing by. Don't forget to whisper a wish!
Astrophotography
Showcase your night shooting skills while immortalizing the beauty of the starry night sky through astrophotography! Don't worry, you don't have to be a pro when capturing the breathtaking sea of stars in the Milky Way and the captivating moon. All you have to do is fetch your phone or camera and snap some shots!
Don't forget to share your late night photographs– I mean, aside from cute photos of cats and dogs, we all want shots of the night sky in our social media timelines!
Candle Lit Dinner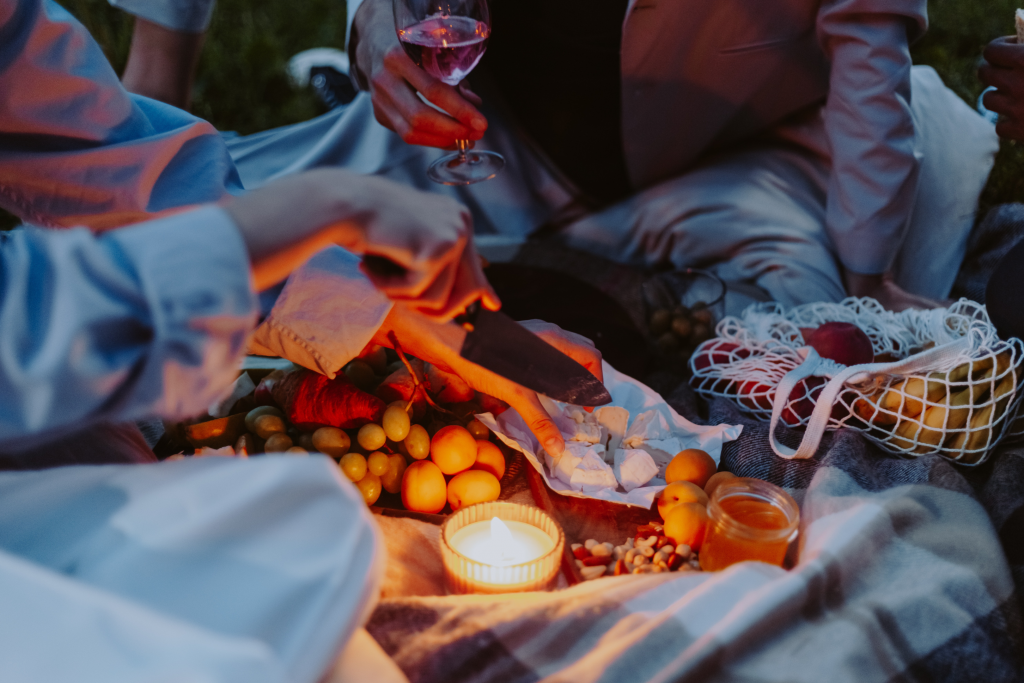 Invite your friends and family for a fancy candle lit dinner under the stars! One of the most common activities conducted during Earth hour, you can easily set up tables and chairs in your backyard, patio, or porch!
Nothing feels more intimate than sharing heartily dishes with your loved ones under the starry-lit sky!
Game Night
After filling up your stomachs with sumptuous food, it's time to play some games with the fam! Rally up your family and friends for a night of board games, charades, or a couple rounds of UNO matches.
This is a great way to spend quality time together and have fun without the distraction of electronic devices.
Catch some sleep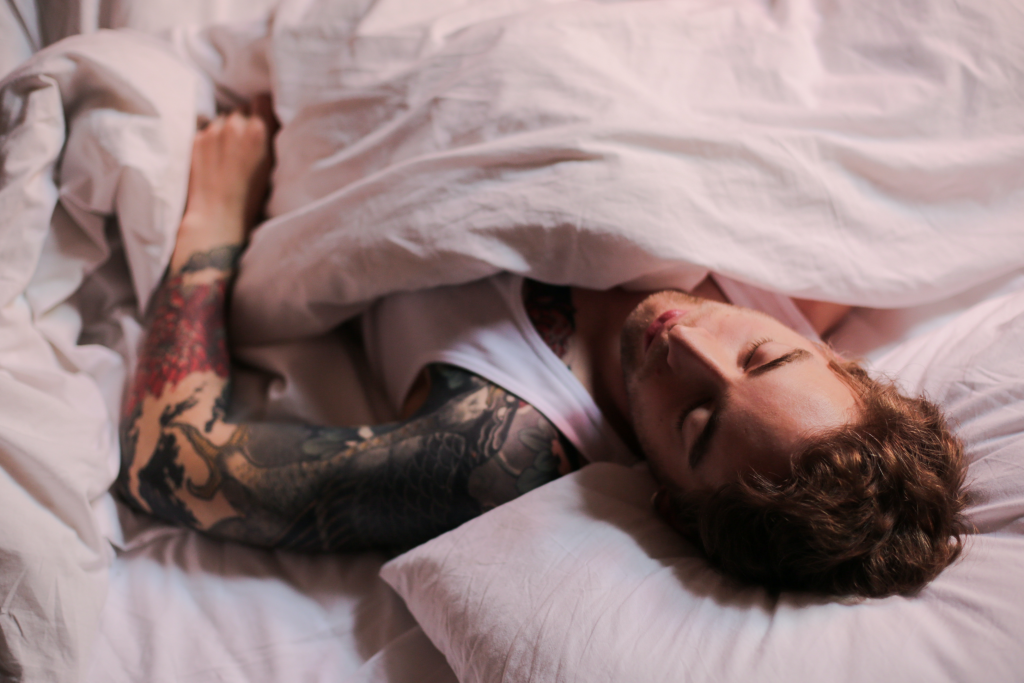 Get the chance to catch all the sleep you miss during Earth hour. Flick of that light switch, hit up the bed earlier than usual, and let sleep consume your tiring body. After all, you need that rest, too.
Campfire
If you have access to a backyard or campsite, start a campfire and enjoy the warmth and light it provides. You can roast marshmallows, tell stories, or just enjoy the company of those around you.
Having a campfire during Earth Hour can be a fantastic way to connect with nature while also showing your commitment to environmental sustainability. Spend this hour in the darkness, surrounded by the beauty of the natural world. As the flames dance and crackle, you can enjoy the warmth and light they provide while also taking in the sights and sounds of the outdoors. You might hear the rustling of leaves in the wind or the chirping of crickets piercing through the night.
Storytelling
This is a personal favorite as yours truly loves storytelling in the dark. Gather friends around the campfire and take turns in sharing stories about anything and everything under the sun!
From scary encounters with the paranormal, highlights of each other's day, or unforgettable embarrassing moments, there's a lot of stuff to talk about!
Yoga/Meditation
Take some time to connect with your body and mind by doing yoga or meditation by candlelight. This can help you relax and find inner peace while letting the world breathe.
Arts and Crafts
Use the time during Earth Hour to explore your creative side. Paint, draw, knit, or create something by candlelight.
Read a Book
Turn off the screens and curl up with a good book. Reading by candlelight can be a peaceful and relaxing way to spend Earth Hour.
Turn Off the Lights, Now
During Earth Hour, there are many activities you can do that connect you with nature and promote environmental sustainability. You can have a campfire, enjoy a candlelit dinner, stargaze, or simply spend time with loved ones in the quiet darkness. By participating in Earth Hour, you are showing your commitment to protecting our planet and preserving its natural beauty.
Whether you choose to spend the hour in reflection, conversation, or simply enjoying the peacefulness of the night, the important thing is that you are taking a small but meaningful step towards a healthier and more sustainable world.