It is said that language is what defines a country. Not only that it is a powerful tool for effective communication but it is also a reflection of a nation's culture and heritage. It is their identity that is rooted in their rich history, helping them live to the fullest in the present while anticipating for a progressive future. Language in essence is one of the building blocks of a nation.
An Island of Languages and Dialects
According to the Article XIV, Section 6 of the 1987 Philippine Constitution, "the National language of the Philippines is Filipino. As it evolves, it shall be further developed and enriched on the basis of existing Philippine and other languages."
Furthermore, Section 7 of the same article states that "for purposes of communication and instruction, the official languages of the Philippines are Filipino and, until otherwise provided by law, English."
It is undeniable that Filipinos are bilingual, if not multilingual speakers. It is usually a trio of Filipino, English, and their dialect, depending on the region they originated from.
Speaking of dialects, do you know that there are an estimated 180 dialects spoken by locals from different regions and provinces? In addition to Filipino and English, the most common language in the Philippines include Tagalog, Ilocano, Pangasinan, Pampango, Bicol, Cebuano, Hiligaynon, and Waray-Samarnon.
Tagalog vs. Filipino
It is a never-ending debate and confusion for many.
Are Tagalog and Filipino the same?
The simplest answer is No.
In essence, Tagalog is where the Filipino language is derived from. Think of the Filipino language as an 'evolved or upgraded' version of the Tagalog language.
The Beauty of the Filipino Language
The Filipino language itself is very diverse in nature, and it's both exciting and worrying to see how this language continuously evolves as time progresses.
Filipino has merged with English and created Taglish words or Enggalog (English + Tagalog) if you reverse the order. Not to mention the slangs and colloquial terms that emerge generation after generation.
There are three distinct features of the Filipino language that sets it apart from the other languages.
Inclusivity– As you all might notice, Filipino pronouns are genderless. Translate he or she/her into Filipino and you'll get siya or sila, which can both pertain to either a boy or a girl. We also translate husband and wife into 'asawa or kabiyak,' which are obviously both genderless.
Respect for the elderly– We also show our respect through the use of po and opo when talking to the elderly. Just a side note: It's such a fun thing to witness when a stranger instantly becomes your relative when you call him or her Ate or Kuya as a form of respect, for instance when asking for directions or favor.
Maybe we got lost in translation?– But not in a bad way. Some words are best understood by Filipinos only and don't have an English translation. In fact, some Filipino words are officially added to the Oxford dictionary such as kilig, barkada, pulutan, sari-sari store, and even the famous Filipino greeting Mabuhay!
Buwan ng Wika
Buwan ng Wikang Pambansa or the National Language Month is an annual celebration held during the whole month of August to commemorate and celebrate our very own Filipino language. According to the Komisyon sa Wikang Filipino, this year's theme will be " Filipino at mga Katutubong Wika: Kasangkapan sa Pagtuklas at Paglikha."
Looking back, the first Buwan ng Wika celebration was held in 1946. It was a week-long holiday that coincided with the birthday of Francisco Baltazar. Then in 1997, former President Fidel Ramos signed a proclamation that solidifies the month-long celebration of this event in the month of August. This time, the new timeframe fell on the birth and death month of the Father of the Filipino Language, Manuel Quezon. Coincidence or not?
Buwan ng Wika Celebration
Come take a final run this month of August and celebrate Buwan ng Wika with these activities!
Watch Filipino movies
Binge watch the famous and best Filipino movies out there. Find a list of must-watch Filipino movies online or you can try exploring films on your own! For recommendations, you can start with Heneral Luna (if you haven't watched that masterpiece yet!) and Goyo, which are both directed by Jerrold Tarog.
That latest episode of your favorite K-drama can wait!
Cook Filipino dishes
Well, this may be an everyday thing inside a Filipino household, but today make it more special by discovering and learning how to cook signature dishes of the different provinces in the Philippines!
It's time to find your grandma's cookbook (or you can just totally search for recipes online) and try recreating Nueva Ecijas' Gising Gising (a type of vegetable stew), the Visayan region's version of paksiw called Inun Unan, Ilocos' Dinardaraan (their version of Dinuguan) or you can simply give your personal twist in Pampanga's famous sisig!
And enjoy Filipino desserts!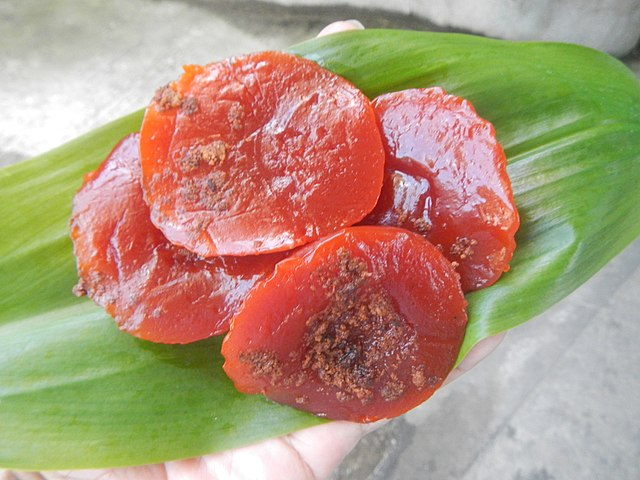 Now that we're at it, finish your sumptuous Filipino meal with a nice serving of halo-halo or saging con yelo, or choose from a variety of kakanin available. With rice as the country's staple food, it's not surprising that Filipino have invented lots of ways and recipes to enjoy this grain.
Pick your fighter from puto, kutsinta, maja blanca, biko, and the Christmas season classics bibingka and puto bumbong.
Read Filipino stories
One great way to appreciate the Filipino language (and to serve as your refresher as well) is to head on to your local library and read some Filipino literature. The Philippine literature has a rich collection of stories with varying themes that will teach people of every age valuable lessons.
Personally, one of my favorite Filipino authors is the National Artist Nick Joaquin. You should check out his timeless stories inspired by the Spanish colonial period and the Filipino culture and heritage. And my favorite work of his? May Day Eve.
You can also do some poetry readings if you are more inclined to poems. Join Don Juan as he sets out on a mission to find the legendary Ibong Adarna and save the kingdom of Berbania or witness how Lam-ang defeated Gumakas, the biggest threat to their tribe using his own strength in the Ilocano epic poem Biag ni Lam-Ang.
While Japan is famous for its Haiku, do you know what we have a Filipino counterpart for this? It is called Tanaga.
According to Tagalog Lang, "a tanaga is a poem consisting of four lines with each line equally having between seven and nine syllables." The themes usually revolve around moral lessons, love, and ethics.
Get on with the challenge and have a friendly tanaga writing contest with your friends!
Visit Museums and Heritage Sites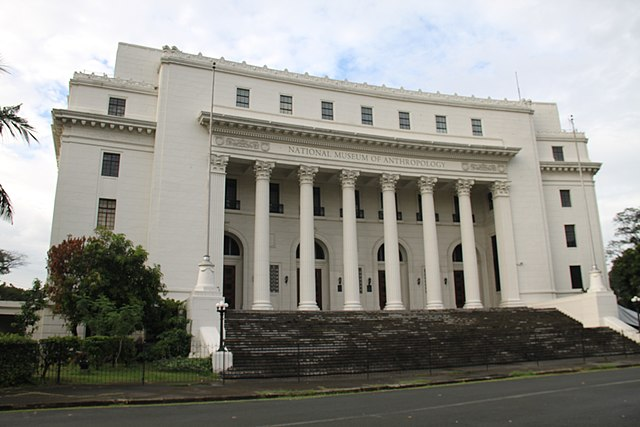 Now that the strict quarantine measures have loosened up, you can now visit heritage sites in Metro Manila. Take a peek inside the dungeon of Fort Santiago, stroll inside the Walled City of Intramuros, or pay homage to our Dr. Jose Rizal's statue at the Rizal Park.
You can also get this chance to visit museums that are also around the area. Spend the day in awe inside the National Museum of Natural History, National Museum of Anthropology, and National Museum for Fine Arts. Don't forget to visit Museo Pambata and The Mind Museum for the kids!
If you still prefer to stay inside the comfort and safety of your home, why not try building famous Philippine architecture in Minecraft? Recreate the Manila City Hall, Intramuros, San Agustin Church, and other local Philippine architectural buildings!
Make it a Tagalog Only Day!
Pretty self explanatory, this is a fun game to play with your kids. Help your kids learn Filipino the exciting way by dedicating this whole day to just speaking purely in Filipino. You can set up rules like doing a household chore or giving them dares if they accidentally spoke English. And as an adult, be sure to follow the rules, too!
A Nation's Language
I'm certain that you've heard about this occasion countless times before, especially if you're a student or during your student years. You might even became a participant in the slogan or poster-making contest anchored with the current theme, exhibited your speaking skills in the declamation contest, or exchanged opinions in the Balagtasan competition during Linggo ng Wika in your respective schools.
But aside from showcasing every student's skills and talents, celebrating Buwan ng Wika is a way of preserving and protecting the various Philippine languages. A great reminder of the importance of language to a nation.
---
Looking for an affordable property? Contact us today
A lot of Filipinos dream of owning their first apartment or house and lot. With today's booming real estate opportunities, there are so many options to choose from.
Here at Vistaland International, we have a roster of affordable property listings from several locations across the country. Whether you're looking for a place to live in Manila, Cebu, Davao and etc, we've got you covered. So contact our real estate agents today!
Vistaland International was primarily created to bring OFW closer to their dream of finally acquiring a home in the Philippines. And with the rising cost of living in the country, OFWs and their families are looking for ways to earn extra cash flow to support their daily needs. Luckily, you can also join the global network of Vistaland International as a real estate professional and earn a commission!