Dubai in the United Arab Emirates (UAE) is known to be one of the leading destinations for Overseas Filipino Workers (OFWs). In fact, according to the data published by the Philippine Statistics Authority (PSA), Dubai follows close behind Saudi Arabia with the most number of deployed OFWs and migrant workers, eating up a good 14.4% out of the 1.83 millions OFWs deployed between the period of April to September 2021.
Now, if you are an aspiring OFW wanting to try his or her luck abroad, you may be considering applying for jobs in Dubai for your first deployment. However, it can feel daunting if its your first time going overseas. And it is even more nerve-wracking if you are flying to a foreign country all by yourself. Even if you arm yourself with courage, it is still relieving when you have a companion in your new venture.
Luckily, Dubai is home to a large number of Filipinos working in various fields– from healthcare, construction, hospitality, retail, and even information technology. There's a huge chance you will stumble over fellow Kababayan on the streets!
To save you the hassle of finding a Kababayan littering the streets of Dubai, we've compiled a list of places in Dubai where Filipinos usually gather for leisure and recreation!
Why is Dubai a popular destination for Filipino workers?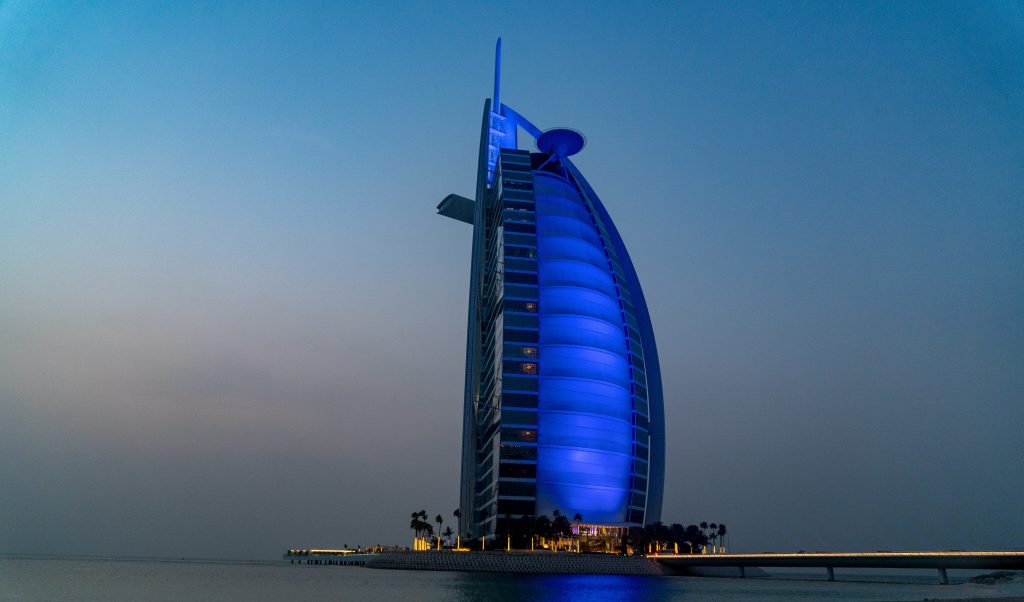 First and foremost, Dubai offers numerous employment opportunities in various industries, including construction, hospitality, healthcare, and finance. The availability of jobs, coupled with the promise of higher salaries and better working conditions, makes Dubai an attractive destination for Filipinos seeking employment opportunities abroad.
Aside from that, Dubai also has modern infrastructure, excellent healthcare facilities, and a safe and secure environment, making it an attractive place to live and work. Its proximity to other countries in the region provides Filipinos with the opportunity to travel and explore other cultures and destinations while working in Dubai.
Where to Find Filipinos in Dubai?
Jumeira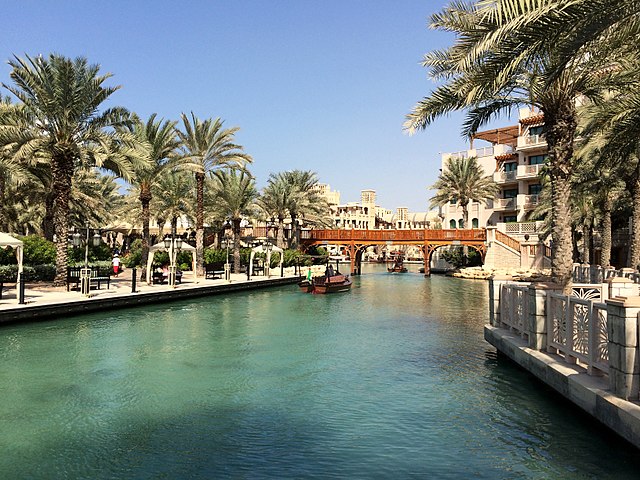 Undoubtedly, Jumeirah is one of the most popular destinations for Filipinos in Dubai. Located on the coast of Dubai, Jumeirah is well-known for its luxurious hotels, beautiful beaches, and stunning architecture. Filipinos who visit or are working in Jumeirah can enjoy a range of activities and experiences that cater to their preferences and interests.
One of the primary attractions of Jumeirah is its beautiful beaches. The beach is a popular destination for Filipinos to relax, soak up the sun, and enjoy water sports activities such as jet skiing, parasailing, and banana boating. Jumeirah Beach is known for its clear, turquoise waters and white sand, making it a perfect place for families and friends to spend quality time together.
Al Satwa
Al Satwa is a community that will give you a glimpse of the street life in Dubai. Situated just in the southwest of Bur Dubai and adjacent to Sheikh Zayed Road, this place is filled with Filipino-owned businesses and establishments. It is also the main reason why Al Satwa is dubbed as 'Little Manila.'
In fact, Al Satwa hosts an annual street event called 'Pinoy Fiesta.' This major event for the large filipino community in dubai showcases the Filipino culture through dances, lots of music, and of course, Filipino food!
Bur Dubai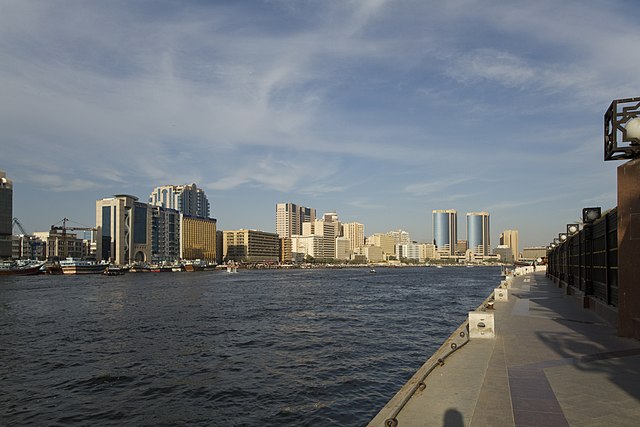 Located in the western area of the Dubai Creek, Bur Dubai is known for its historical sites and museums. Many Filipino overseas workers flock to this area in search of affordable apartments or if they just want a unique shopping experience in its traditional markets called souks.
What makes Bur Dubai one of the most popular destinations for OFWs is its plethora of Filipino restaurants, retail stores, and even community centers. Overseas workers looking for the perfect pasalubong can choose from various textiles, spices, and souvenirs sold at Bur Dubai.
Just across Bur Dubai, you can spot Al Karama, another popular neighborhood for Filipinos due to its cheap rents and affordable housing options. Here you can find the Dubai Metro and Karama Bus Station, making it easier for you to travel to other cities and nearby areas like Abu Dhabi.
Deira
Deira is one of the oldest commercial districts and one of the historic areas in Dubai. Just like Bur Dubai, Deira is also home to various Filipino restaurants, stores, and businesses, making it a popular destination for Filipino workers. Aside from that, you can also find travel and tour agencies, remittance and money exchange remittances, and even Filipino-owned salons.
If you happen to be at Deira, don't forget to visit the Al Ghurair Centre, a shopping mall with a variety of Filipino-owned businesses and grocery stores, making it a popular spot for Filipinos as well. This centre is also known for hosting Filipino festivals and events during Christmas and New Year.
Al Qusais
If you are planning to migrate with your family to Dubai for good, you may consider staying at Al Qusais. Al Qusais hosts various top-notch educational institutions that offers the Filipino curricula such as the United International Private School and the Far Eastern Private School.
It also a high concentration of Filipinos residents, with flourishing business and establishments owned by Pinoys. Moreover, the Filipino Consulate in Dubai can be found in a residential area here at Al Qusais.
Joining Filipino Communities, Connecting Filipinos
A sense of belonging
Being part of a community of fellow Filipinos can provide a sense of familiarity and connection to one's culture and identity, especially for those who are far away from their families and loved ones back home.
Emotional support
Joining a community can help OFWs deal with the stress, loneliness, and isolation that can come with living and working in a foreign country. Members can provide emotional support, advice, and assistance to each other.
Access to resources
Filipino communities in Dubai often have organizations, events, and activities that cater to the needs and interests of Filipinos. They can provide information on job opportunities, housing, healthcare, education, and other essential resources that can help OFWs settle down and thrive in Dubai.
Networking opportunities
Being part of a community can provide networking opportunities, which can lead to career advancement and other opportunities. Members can help each other find jobs, business partners, or other professional connections.
Celebrating culture and traditions
Being part of a community allows OFWs to celebrate and share their culture and traditions with others, keeping them connected to their roots and identity as Filipinos.