With the scattered (and temperamental) heavy rains come the cold weather which makes you want to bundle up in the warmth of your favorite blanket. During these chilly times, a hot mug of beverage is the perfect companion!
With that, we've compiled a list of best Filipino comfort food-beverages in particular, to help you stay warm and hydrated during cold, rainy season! Grab your favorite mug and get ready to warm up!
The Best Filipino Comfort Food: Beverages Edition
Kapeng Barako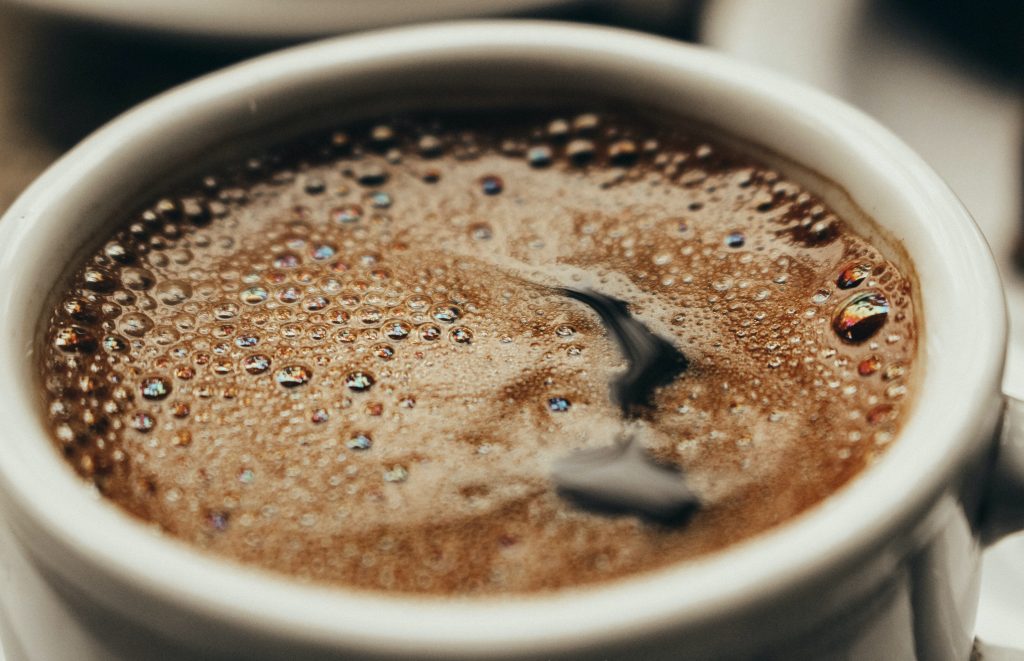 Starting off this list is the Filipino all-time favorite: Kapeng Barako. Known for its strong taste and aroma, it's called 'barako' as this Filipino term is usually associated to being a 'tough man,' hence the name.
Made from grounded Liberica beans, Kapeng Barako is one of the main agricultural products of Batangas. In fact, one of its component city is hailed as the 'Coffee City of the Philippines,' and serves as one of the main exporters of coffee globally.
You can enjoy Kapeng Barako as black, but for a lighter taste, you can add sugar and creamer. And its perfect pair? A piping hot, fresh from the oven pandesal. Here's a tip: dip the pandesal into the Barako coffee for some wonders in your mouth!
Sikwate or Hot Chocolate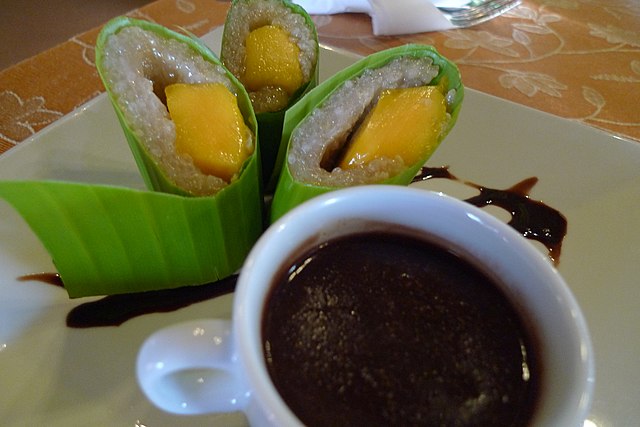 Another rainy day favorite, sikwate is the Cebuano's version of hot chocolate. It is made from tablea de cacao beans which are dried, roastes, milled, and then formed into small tablets. It is then boiled in a special jug called 'tsokolatera' and then frothed using a wooden whisk called 'batirol.' The batirol is rolled between the palms of the hands, resulting in a thick and smooth hot chocolate.
But you don't have to go to Cebu to enjoy this luscious drink. You can find tableas sold in your local grocery store or pasalubong center. It is best to pair sikwate with fresh slices of mangoes and puto maya– a type of Filipino rice cake made of steamed glutinous rice, ginger juice and sweetened coconut milk.
Want a quick hot chocolate drink fix? Instant packets are also available! Literally no reason for you to miss out this mug of chocolatey goodness!
Salabat or Ginger Tea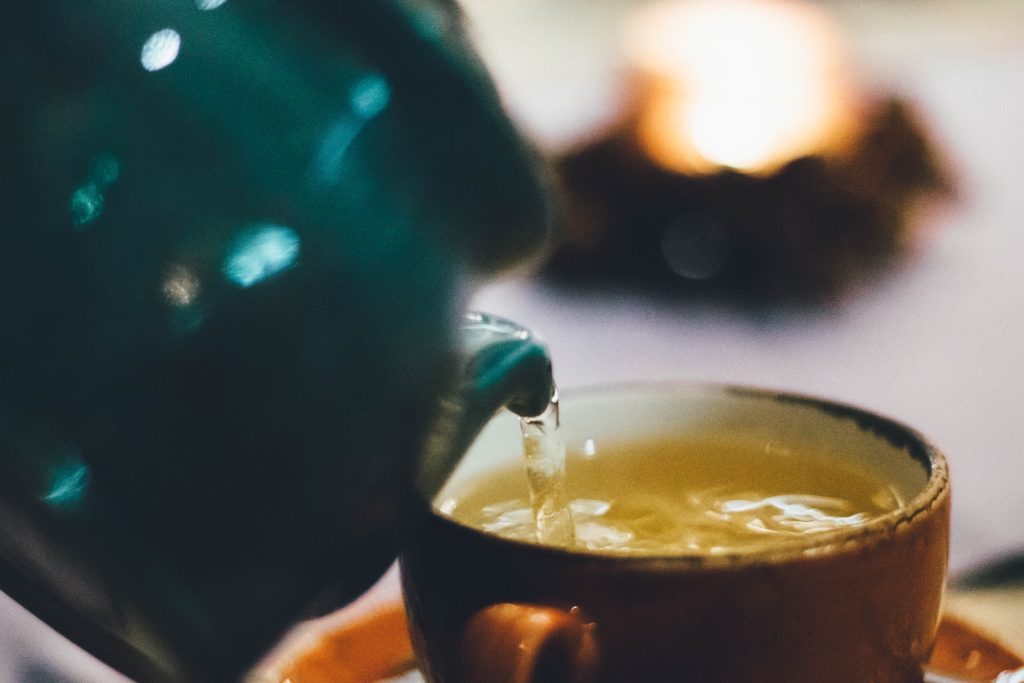 A traditional Filipino drink made from ginger, salabat will surely give a spicy kick to your rainy days!
Aside from the warmth it brings, ginger tea is also packed with vitamins and nutrients that are beneficial to your health. From relieving pain and inflammation to lowering blood pressure and supporting heart health, salabat is more than just your angsty beverage!
To prepare, simply put about one-inch piece of ginger (peeld and sliced) and pour one cup of boiling water. Let it steeped for about 10 minutes. You can add honey and lemon juice.
Calamansi Juice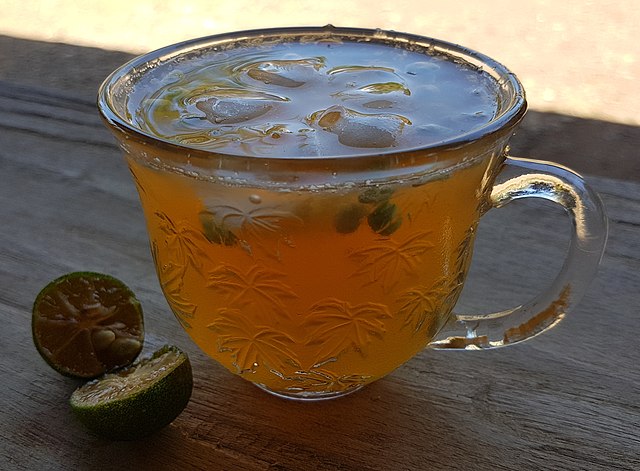 Cough, colds, and flu are very common during the rainy weather. The inclement weather makes it easy for us sickness. This is when the calamansi juice comes into action!
This easy-to-prepare beverage will only take you minutes to make! Simply slice a few pieces of calamansi (calamondin) and squeeze them into a mug, straining the seeds out in the process. You can enjoy it hot or cold, depending on your preference. Add some sugar or honey to balance the sour taste.
Calamansi juice offers a variety of health benefits like promoting the production of collagen in your body (thanks to the hard work of Vitamin C), aiding in weight loss, and providing relief from acidity.
Mulled Pineapple
Continuing the streak of our tangy sips, here is Drink Manila's non-alcoholic take on the classic cocktail mulled wine using pineapples.
The drink is called Mulled Pineapple and is prepared by boiling together a variety of ingredients such as pineapple juice and chunks, apple slices, orange and lemon peel, cloves, and cinnamon bark. Check out the full recipe here!
Chai Tea
Also called Masala Chai or Spiced Chai, Chai Tea is your perfect Indian-inspired comfort food for rainy days. It is a blend of tea, honey, milk and ground spices. Simply mix the steeped tea with milk and add your grounded spices like cinnamon, nutmeg, or star anise.
Chai tea is an amazing source of antioxidants, reduces inflammation, and can ward off your cold easily!
Delicious Comfort Food to Pair your Beverages
Sotanghon
The Filipino version of chicken noodle soup, this humble is made of vermicelli noodle, shredded chicken, and vegetables like carrot and cabbage.
Arroz Caldo
This is the ultimate filipino comfort food inspired by the Chinese congee. This rice porridge is a staple in every Filipino table, especially during rainy days. While there are various versions of arroz caldo, the basic component will always include chicken broth and ginger and is usually topped with toasted garlic and boiled egg.
Lomi
Another chicken noodle soup entry from the province of Batangas, Lomi uses thick egg noodles, with a thick and rich yellow soup. Condiments like soy sauce and calamansi to enhance the flavor. It is one of my favorite filipino comfort food!
Ginataang bilo bilo
Basically the warm version of the cold halo-halo dessert, ginataang bilo bilo is a collection of texture and flavor. It has a thick coconut milk base served with rice balls and a variety of fruits like saging na saba, sweet potatoes, taro, and slices of jackfruit.
Champorado
Craving for more sweet, chocolatey goodness? Why not try champorado? It is a wonderful fusion of glutinous rice, table or cocoa powder, and evaporated or powdered milk.
Final Takeaway
During these day when the pitter patter of the rain is constant on our roofs, it's important to keep yourself warm and cozy as you head on to your day or even staying indoors. Through this list of Filipino beverages perfect for rainy season, we hope that you find the perfect companion to shake off that chilly feeling.
Not only that, but these drinks also provide amazing health benefits that not only keep your warm but shielded from the sickness the cold weather brings. Relish in the comfort and protection these beverages bring!
So, fish out your favorite cup or mug– whatever it is and start pouring yourself a nice hot cup this cold rainy season!