Condominiums have become a popular choice for many people looking for a comfortable and convenient living space. Often located in desirable neighborhoods, these apartment buildings offer a range of amenities and services that make life easier for their unit owners. However, not all condominiums are created equal, and it's important to know what features to look for when choosing a place to call home.
In this article, we'll explore some of the key features that every condominium complex should have. From safety and security to common areas and facilities, we'll cover everything you need to know to make an informed decision. Whether you're a first-time buyer or a seasoned real estate investor, this guide will help you navigate the world of condominiums and find the perfect place to suit your needs.
So, what are the most important features to look for when choosing a condominium? Let's dive in and find out.
Introduction to Modern Condominium Properties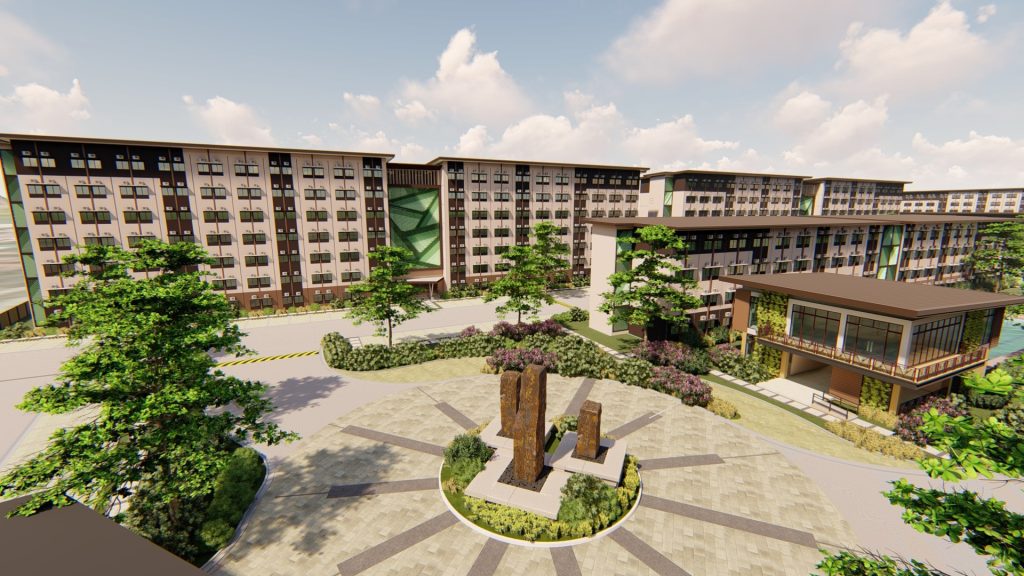 Modern condominium properties boast of state-of-the-art design, architecture, and technology. A modern condominium property should offer residents a wide range of amenities and features to provide a comfortable and luxurious lifestyle. The demand for modern condominium properties has increased significantly in recent years, and developers are investing in advanced technology and amenities to meet the needs of the modern-day condo buyer.
Location and Accessibility
Convenient location is a crucial feature when it comes to choosing a condominium property. A convenient location means easy access to essential amenities such as grocery stores, hospitals, schools, and public transportation. The location of the property also plays a significant role in determining the resale value of the condo.
Condominiums located in prime locations like business districts tend to hold their value well in the long run. Moreover, a convenient location eliminates the need for long commutes, saving time and money. It also allows residents to enjoy the benefits of city living, such as access to cultural events and entertainment venues.
When looking for a condo units, it is essential to consider the location carefully. A convenient location can make a big difference in the quality of life of the residents, and it can also help to ensure that the property retains its value over time.
Security and Safety Features
Security and safety features are a top priority for modern condominium properties. A modern condominium property should provide 24/7 security surveillance, security personnel, secure parking, and controlled access to the building. Security features such as CCTV cameras, burglar alarms, and intercom systems provide an added layer of protection for residents.
In addition to creating a safe and secure environment for the residents, fire safety systems should be integrated not only in individual units but also in common areas. The fire safety systems should include smoke detectors, fire alarms, and fire extinguishers. When buying a condo, ensure that the safety and security of the residents is one of the top prioritoes of the real estate developer.
Condominium Amenities and Facilities
Condominium amenities are an essential feature for a convenient condo living. They provide residents with various facilities and services, making condominium ownership more comfortable and enjoyable. Amenities can include fitness centers, swimming pools, tennis courts, function rooms, parking spaces, and meditation gardens.
The presence of amenities can significantly increase the value of a property, making it a more attractive investment. When choosing a condominium property, it is crucial to consider the available amenities and whether they align with your needs and lifestyle.
Ever wonder why you pay condo association fees and other condo fees after you become a unit owner? That money is used to cover maintenance costs and the overall property upkeep.
Energy Efficiency and Smart Home Technology
Energy efficiency and smart home technology are essential features of a modern condo unit. A modern condo should be designed to minimize energy consumption and reduce the carbon footprint. Energy-efficient features such as LED lighting, high-efficiency HVAC systems, and smart thermostats can significantly reduce energy costs.
In addition, the integration of smart home technology enables residents to control various aspects of their home remotely. This includes lighting, temperature, security, and entertainment systems. Smart home technology provides added convenience and enhances the overall condominium living experience.
Pet Friendly
Pet-friendly condominium properties are becoming increasingly popular among pet owners. A modern condominium property should provide pet-friendly facilities such as a designated pet area, pet washing stations, and a pet-friendly park.
Pet-friendly condominium properties provide condo owners with the convenience of living with their pets without having to worry about strict pet restrictions and policies.
Other Features to Consider
Association Fees
Condominium living typically comes with association fees that cover maintenance, insurance, and other shared expenses. It is crucial to understand the fees associated with a specific unit before making a purchase and to ensure that they are within your budget.
Parking Space and Storage
Access to parking and storage can be a critical consideration for some buyers, especially in urban areas where space is limited. Make sure to inquire about parking options and storage space available with your potential unit.
Resale Value
While it can be tempting to focus on your current needs and lifestyle, it is important to consider the potential resale value of a unit as well. Look into the history of sales and rental rates in the building and the surrounding area to get a sense of the unit's long-term potential.
Noise
Condominium living often means sharing walls with your neighbors. Consider the level of noise insulation between units and the potential for noise from common areas when evaluating a unit.
Age and Condition of the Building
The age and condition of the building can impact your unit's value and maintenance costs. Consider the age of the building, its overall condition, and any upcoming renovations or assessments that may be required.
Why are these Features Important?
When it comes to buying a condominium, the importance of the property itself cannot be overstated. The quality, location, and amenities of a condominium property can have a significant impact on your quality of life, as well as the value of your investment.
Additionally, these features are integral to provide residents with a comfortable and luxurious lifestyle. These features enhance the overall living experience and provide convenience, security, and safety for residents.
The demand for modern condominium properties with these features has increased significantly in recent years. Developers are investing in advanced technology and amenities to meet the needs of the modern-day condo buyer.
Final Takeaway
Ultimately, when buying a condominium property, it is essential to consider the features that will best suit your lifestyle and needs. By taking the time to evaluate the available amenities, location, layout, and size of the unit, you can ensure that you make a sound investment that will provide you with long-term satisfaction and enjoyment. Careful consideration of these features can also help you to avoid costly mistakes and regrets down the road.
So, take your time, do your research, and choose your condominium wisely.