I'm sure that organizing your closet seems like an impossible task, especially if you have small ones inside your house or condo. No matter how you put stuff here and there, all your clothes end up in a big pile of mess. Don't worry, we can all relate to that, as it seems to be the problem of those who have to fit a lot of clothes inside a tiny closet.
Not everyone is blessed to have a wide and spacious walk in closet like those celebrities have as seen on TV and the internet. However, save that frown for a moment! The internet is filled with small closet ideas and clever ways to maximize your closet space, and we've compiled some of them to help you make small closets seem like an endless pit of storage!
Achieve that organized closet with these tiny closet organization ideas!
How to organize a small closet?
With the pandemic where people are forced to spend the majority of their time inside their abode, I'm certain that you've done a lot of spring cleaning and storage organizing– and that includes your closet as well! But sometimes, even though you've done a lot of folding and hanging, it seems like you can't just fit everything inside your closet. Well, thing is, you don't have to squeeze every article of clothing you have inside that space. Take a look at this list of organizing ideas and see which hack will fit yours!
Get a clothing rack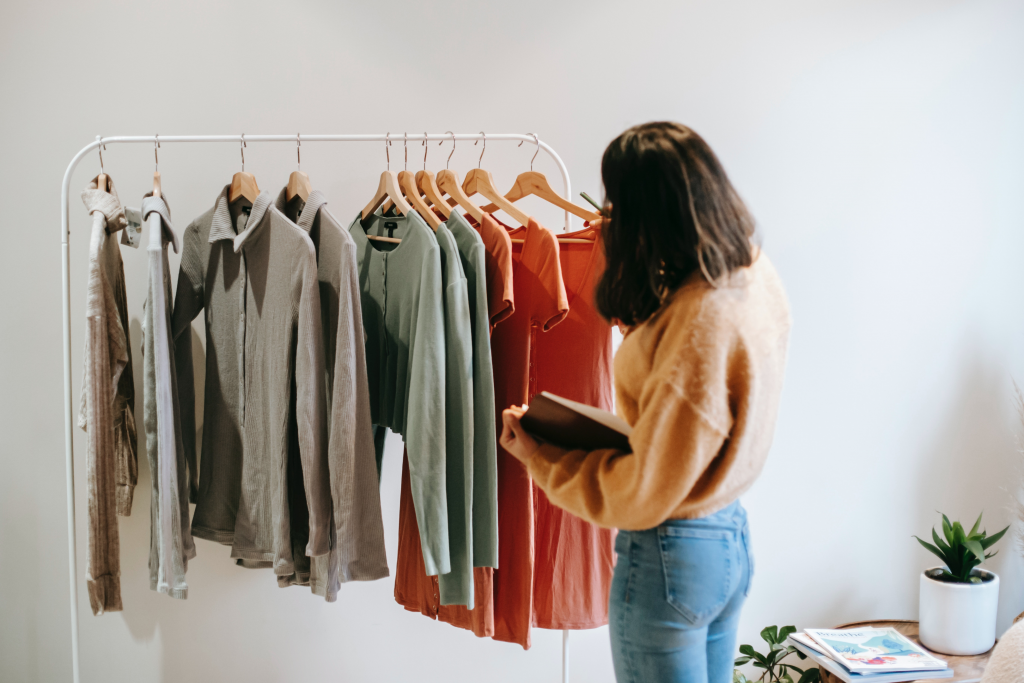 A clothing rack is perfect for hanging clothes, especially if your tiny closet is already packed with all of your clothes. And since your wardrobe is out in the open, it will help you become more disciplined in organizing your stuff. Remember, no matter how big or small your closet is, the vertical space is a real game-changer!
Use dividers
Divide spaces to multiply storage spaces!
Instead of making a giant avalanche made of fabric inside your closet, separate and arrange them neatly inside your tiny closet using dividers or a closet organizer! Use trays for smaller pieces like socks, scarfs, and handkerchiefs while taking advantage of the vertical space by adding rods so that you can hang your office or school uniforms!
For bulky items like jackets and sweaters, you can use shelf dividers. The sides of shelf dividers help keep stacks of clothes intact so you don't have to worry about them toppling over even if you pile them up high.
Invest in storage baskets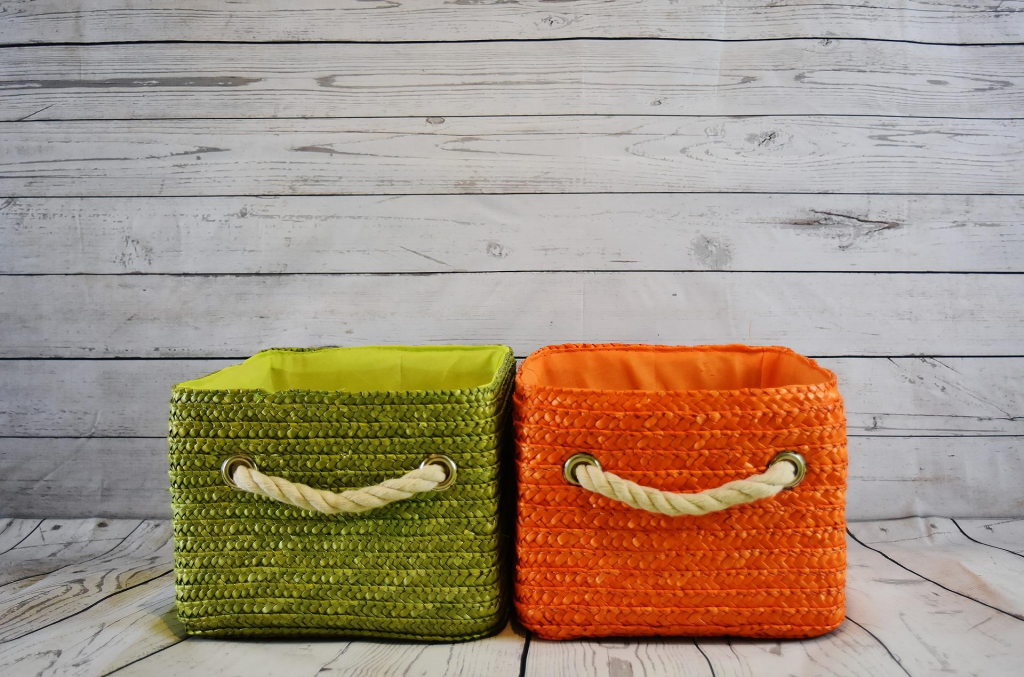 If your closet is low enough so as not to touch the ceiling, you can use the extra space above by adding wicker baskets and bins. This is an alternative storage for your bulky clothes and other everyday items. They are also the perfect hiding spots for unconventional items and to keep things you rarely use out of the spotlight.
Get those shoe racks
Investing in shoe racks is the perfect solution to taking good care of your beloved footwear collection so you can use them for more trips and outdoor adventures!
There are various shoe racks available online which allow you to store up to 12 pairs in just three rows! Shoe racks eliminate the extra work of unstacking boxes just to get your favorite pair, especially if you're in a hurry. You just need to pick your kicks and slip your feet!
Also, the way you stack your shoes helps maximize the little space you have. Instead of storing them side by side, it's more space-saving if you stack them with each shoe facing the opposite direction. This way, you'll have more room for more pairs!
Hang accessories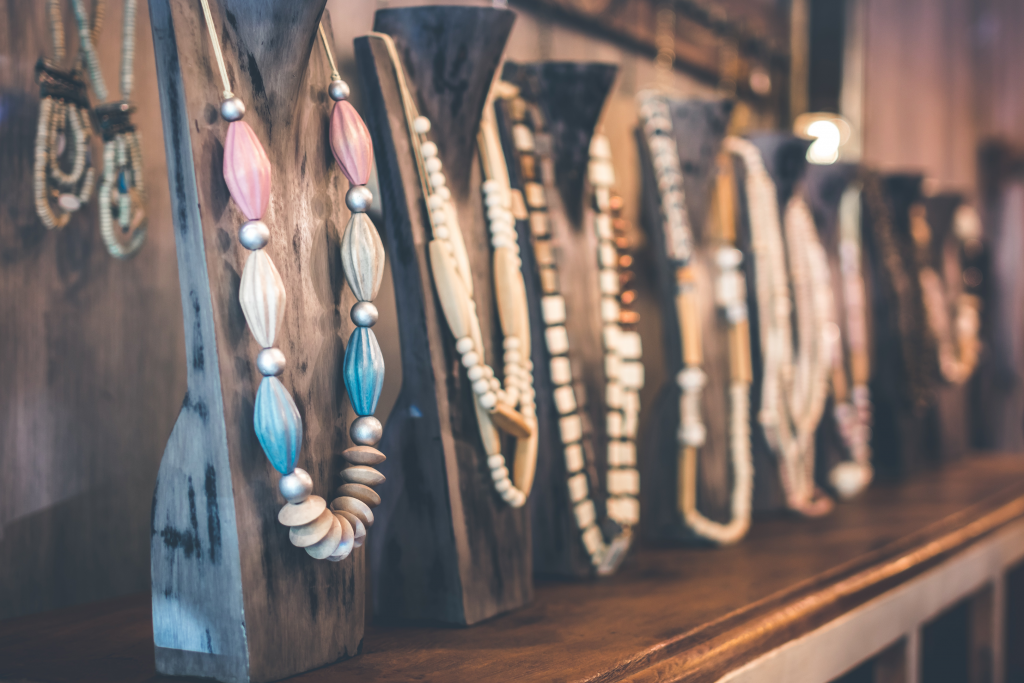 Instead of putting jewelry and other accessories inside boxes (which then will also require some closet space), you can use a bit of your wall space to install knobs and rods so that you can hang accessories like necklaces, neckties, scarves, and belts. Not only that you eliminated any possible wasted space but also prevented some small items from getting lost in the sea of clothes.
Utilize all existing space
When we say all existing space, yes, that also includes that back of your closet door! This can also provide a little extra storage for your purses, hats, and beanies! You can also buy an over-the-door shoe bag so you can easily grab your kicks while deciding on your outfit of the day.
Get creative with furniture
This genius hack involves adding a rod on top of your bed for that instant hanging storage! This hack is perfect especially if you are running enough space to store some of your garments or accessories. Or, you can install small hooks on the edge of your shelves for an instant hanging space!
Reorganize seasonally
Seasons change, and so should the contents of your closet. If one of your garments is already fashionably outdated, broken beyond repair or you can't remember the last time you wore it, then it's time to terminate its stay inside your closet. Adapt that habit of giving away or donating out-of-season clothes to give room for the new addition to your collection. I'm sure your pre-loved clothes will find their new home with someone who genuinely appreciates your hand-me-downs.
More than just a space
An organized closet does more than just making your abode look orderly and spacey. Do you know that your orderly closet is also beneficial to your overall mental health? According to Rebecca Gitana Torres, owner of Healing Through The Home, as mentioned in Reader's Digest, "Having what you need, when you need it, offers you comfort and support whereas a disorganized closet promotes confusion, uncertainty, and the stress of having to shop and spend when you probably already own what you can't find. Getting organized is empowering for your mental and emotional wellness."
So, if you're feeling a bit out of proper headspace lately, why not try organizing and decluttering your closet for a breather. And, the next time you decide to arrange your clothes, incorporate these small closet organization ideas–for a healthier mind and a cleaner closet!
Looking for an affordable property? Contact us today
A lot of Filipinos dream of owning their first apartment or house and lot. With today's booming real estate opportunities, there are so many options to choose from.
Here at Vistaland International, we have a roster of affordable property listings from several locations across the country. Whether you're looking for a place to live in Manila, Cebu, Davao and etc, we've got you covered. So contact our real estate agents today!


Vistaland International was primarily created to bring OFW closer to their dream of finally acquiring a home in the Philippines. And with the rising cost of living in the country, OFWs and their families are looking for ways to earn extra cash flow to support their daily needs. Luckily, you can also join the global network of Vistaland International as a real estate professional and earn a commission!

Vistaland International Marketing, Inc. (VIMI) is the international marketing division of Vista Land. Aiming to provide OFWs and migrant Filipinos a home in the Philippines, VIMI has established long-lasting relationships with brokers and clients around the world.
Get started with your property investments! Contact us today and follow our social media accounts: Facebook, YouTube, Twitter, Instagram, and LinkedIn.