In the Philippines, digitalization for OFWs is finally pursued through the establishment of the Department of Migrant Workers or DMW.
Now, before you confuse the new department with POEA and Overseas Workers Welfare Administration (OWWA), let us clarify things first.
The Department of Migrant Workers in Hindsight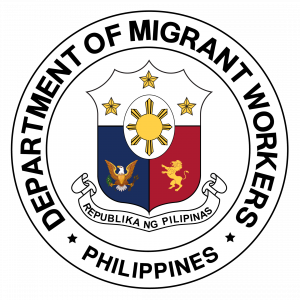 The newly created Department of Migrant Workers is the former Philippine Overseas Employment Agency.
By virtue of the Republic Act 1161 or the Department of Migrant Workers Act signed last December 30, 2021 by former President Rodrigo Duterte, the Department of Migrant Workers was created, established, and constituted with the primary purpose of protecting and promoting the welfare of our Filipinos overseas. The department is expected to become fully-operational in 2023 with their main headquarters located at Blas F. Ople Building in Mandaluyong City—yes the same POEA building.
Furthermore, the creation of DMW has consolidated all functions of the following seven (7) government agencies: the Philippine Overseas Employment Administration (POEA); the Office of the Undersecretary for Migrant Workers' Affairs (OUMWA) of the Department of Foreign Affairs; the International Labor Affairs Bureau (ILAB) and all Philippine Overseas Labor Office (POLO) under DOLE; the National Maritime Polytechnic (NMP); the National Reintegration Center for OFWs (NRC) under the OWWA, and the Office of the Social Welfare Attaché (OSWA) under the DSWD.
To give a better of this, let's break down the functions of the seven agencies stated above:
Philippine Overseas Employment Administration (POEA)- primary government agency that handles deployment and protection of OFWs and migrant workers as well as the monitoring of overseas recruitment agencies
Office of the Undersecretary of Migrant Workers' Affairs (OUMWA)- formulates policies and programs that oversees the protection of OFWs and migrant Filipino workers here and abroad and their families
International Labor Affairs Bureau (ILAB)- responsible for formulating policies and programs aligned with international labor and employment concerns as well as monitoring if said policies and programs are implemented and observed
Philippine Overseas Labor Offices (POLO)- also called as the 'overseas operating arm of OWWA,' POLO oversees the implementation of labor policies outside the country
National Maritime Polytechnic (NMP)- provides specialization and development courses that are at par with international standards and requirements for OFWs and migrant Filipino workers
National Reintegration Center for OFWs (NRC)- operating under the supervision of OWWA, this agency aids in the reintegration of OFWs and migrant Filipino workers into the society and serves as their local recruitment office for local jobs
Office of the Social Welfare Attaché (OSWA)- this agency works under the DSWD, providing psychosocial intervention and services for OFWs and migrant Filipino workers who are victims of human rights abuse
The employees of these agencies will be absorbed by the new office.
The DMW Initiatives
The Department of Migrant Workers will oversee and facilitate the following programs for the migrant workers' welfare:
Livelihood Programs for OFWs- DMW will help Filipino migrant workers in starting their own business or help them expand their current one.
Training Programs and Financial Seminars- In relation to LPO, DMW will also conduct training programs and will educate OFWs about financial literacy and management. When OFWs become successful in their business, they will become less dependent on their families as they have means to sustain themselves when they get back here in the Philippines.
Career Counseling Services- For returning OFWs and migrant Filipino workers who wishes to pursue local employment, DMW also offers career counseling services to help them get back on track with the employment trends here in the country.
Legal assistance- This is a common problem for OFWs, particularly in contract violations and illegal recruitment. DMW is also willing to provide legal assistance for OFWs who are caught up in contract disputes or are victims of human trafficking, exploitation, and abuse.
Other welfare services- If for instance, an OFW is stranded, became disabled or died abroad, his or her relatives can seek help from DMW for financial assistance so that the distressed OFW can come back home. If an OFW wishes to return to the country because of natural disasters or personal problems in their host country, DMW will also provide assistance for them.
Digitalization for OFWs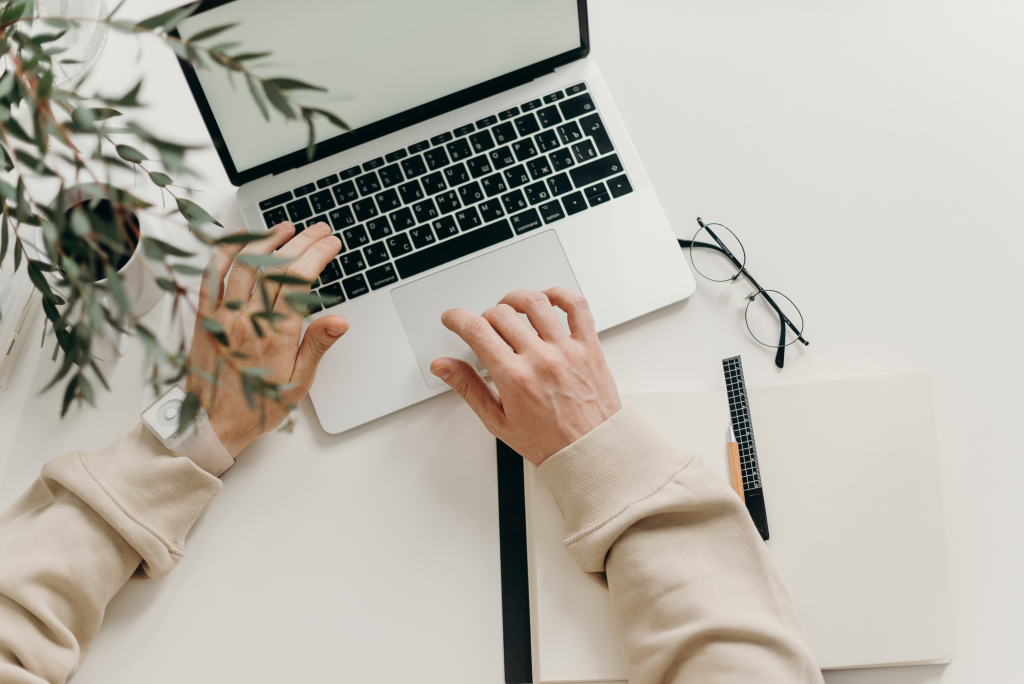 Aside from promoting and protecting the welfare and rights of our OFWs and migrant Filipino workers, the DMW was also tasked by President Ferdinand 'Bongbong' Marcos Jr. to spearhead automated services and digitalization for OFWs.
What is digitalization for OFWs?
The DMW, through their partnership with the Department of Information and Communications Technology (DICT) aims to streamline the processing of documents of OFWs and migrant Filipino workers.
Before you face the physical and emotional turmoil of working in a foreign land away from your loved one, you have to go through a long and tedious process going from one agency to another for submitting or signing necessary documents.
This is the scenario that the DMW hopes to eliminate through digitalization for OFWs. Through automation, the usual and minimum 3-month processing of documents will be cut short in just three weeks, a month maximum. With digitalization, the department foresees an 'enhanced, efficient, and transparent services for OFWs.'
This also covers the renewal and obtaining of Overseas Employment Certificate (OEC) for visiting and vacationing OFWs, which also takes one to two weeks before release.
Less papertrail
In relation to the OEC, aside from the shortening of the processing period, Marcos also pushes for the digital format of OEC and possibly other related documents. "The DICT and the DMW will be working closely together so that the OEC will now be paperless. It can be stored on the worker's phone, and there will be a corresponding digital solution at the immigration so that every international airport that we have in the country is now seamless," DMW Secretary Susan Ople said.
Aside from streamlining the processing of documents, President Marcos also aims to revise the current OFW handbook, which has over 240 sections into a pamphlet to easier reading and understanding of OFWs' rights.
"Aatasan din natin ang kagawaran na gawing simple ang kumplikadong handbook ng mga tuntunin at regulasyong para sa mga OFW, nang sa gayon ay maging maalwan ang mga transaksiyong may kinalaman sa kanilang pangingibang-bansa (We will also direct the department to make the complicated handbook for OFWs simple to help them understand the transactions for their foreign employment)," said Marcos in his speech at Batasan Complex last July 25th.
One Repatriation Command Center
To aid our distressed OFWs and migrant Filipino workers, the One Repatriation Command Center was formed.
This command center serves as a helpdesk for our distressed OFWs and migrant Filipino workers, operating 24/7 so that our OFWs or their families can call anytime for assistance and help through their hotline 1-348.
"Para sa mga kababayan nating naiipit sa kaguluhan, inaabuso, at nanganganib ang buhay, ikinagagalak kong sa ilalim ng aking pamumuno, ay inilunsad ang One Repatriation Command Center or ORCC," Marcos stated.
---
Looking for an affordable property? Contact us today
A lot of Filipinos dream of owning their first apartment or house and lot. With today's booming real estate opportunities, there are so many options to choose from.
Here at Vistaland International, we have a roster of affordable property listings from several locations across the country. Whether you're looking for a place to live in Manila, Cebu, Davao and etc, we've got you covered. So contact our real estate agents today!
Vistaland International was primarily created to bring OFW closer to their dream of finally acquiring a home in the Philippines. And with the rising cost of living in the country, OFWs and their families are looking for ways to earn extra cash flow to support their daily needs. Luckily, you can also join the global network of Vistaland International as a real estate professional and earn a commission!