As many of the countries are opening their boundaries to international tourists, there's still some that have travel guidelines at restrictions but they are open for tourism. It may be hard for these countries to fully widen their restrictions. Here are some of the countries that have different guidelines and restrictions to quarantine rules.
Australia
Since February 21, 2022, Australia has opened its doors for international tourism and you must be double vaccinated in order for you to be qualified for medical exemption.
Entry Restrictions
All travelers must present proof of vaccination as well as a negative PCR test result taken within 72 hours of departure. If you arrive by plane, you should be able to complete an Australian Travel Declaration (ATD) available online. Everyone going in and out of Australia should wear face masks during the flight and in Australian airports.
Quarantine rules
Quarantine guidelines are determined at a state level. Reduced quarantine may occur depending on the state or territory the visitor is traveling to because most states require them to take the PCR test within 24 hours of arriving in Australia.
Cambodia
Cambodia reopened their boundaries last November 15, 2021, and fully vaccinated visitors can enter the country quarantine – free if they present a negative COVID 19 test before boarding and perform a free rapid antigen test. However, Cambodia – Laos, Cambodia – Thailand, and Cambodia – Vietnam land borders have been closed for foreigners as of now until further notice.
Visas
You'll have to work on your visa in advance before arrival for now, and they can be applied through the Cambodian's official portal evisa.gov.kh or through a Cambodian embassy/consulate.
Travel Requirements
All vaccinated travelers need to demonstrate their vaccination status upon arrival. Additionally, when you want to enter the premise of Cambodia, you must:
present a negative COVID 19 result more than 72 hours prior to travel
perform COVID – 19 test upon arrival
present health insurance proof that covers COVID – 19 treatment
undergo a lateral flow test (takes around 15 to 20 minutes)
For unvaccinated travelers, they must:
deposit $2000 in cash to cover the cost of quarantine
take a PCR test and show a negative test result.
Quarantine rules
Fully vaccinated travelers don't need to undergo quarantine upon arrival especially when they test negative because they are allowed to travel across Cambodia.
Unvaccinated visitors must undergo quarantine for 14 days at a government – designated quarantine hotel or an Alternative State Quarantine hotel.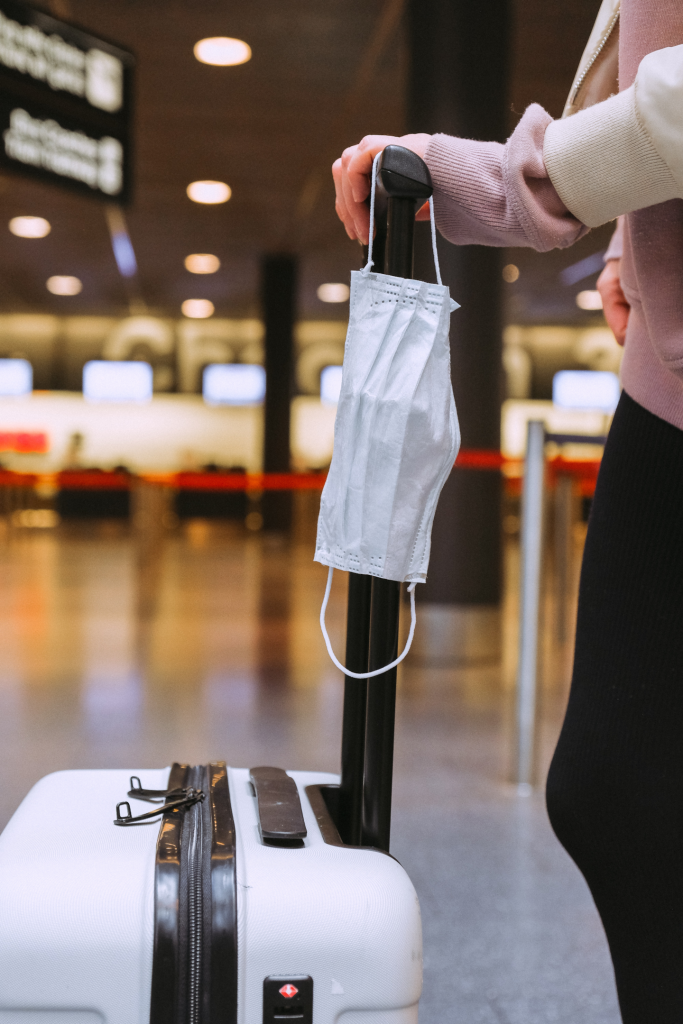 Fiji
Fiji is open to foreign tourists from December 1, 2021, and there are no quarantine restrictions for those arriving from Travel Partner countries. But all tourists must follow the guidelines that are laid out by CareFiji's plan.
Entry Restrictions
All vaccinated visitors and tourists are required to show proof of a negative result from a PCR test or a rapid antigen test in order to enter the country and must participate in an additional test for 48 hours. Tourists can be accompanied with their unvaccinated children, and there should also be an accommodation booking requirement (3 nights minimum) at a CareFiji Commitment certified property so that they can be allowed to visit the country.
Quarantine Rules
If you're traveling to Fiji from a non – Travel Partner country, you are required to stay at a Managed Hotel Quarantine Facility for 10 days.
Indonesia
It's safe to say that Indonesia is gradually reopening its doors to international tourism. Visitors can enter through the airports of Jakarta, Bali, Batam, and Tanjung Pinang.
Entry restrictions
Proof of vaccination (whether if it's physical or digital), an obtained negative COVID – 19 PCR test within 72 hours, and a completed electronic Indonesia Health Alert Certificate (e – IHAC) must be presented prior to departure and arrival to Indonesia and another PCR test shall be done at the airport.
Visas
Foreign residents holding Indonesia Temporary Residence Card (KITAS) and Permanent Residence Card (KITAP) are allowed to enter Indonesia.
Free Visa on Arrival (VoA) and the visa exemption system have been resumed since March 7, 2022 for visitors from 23 countries.
Foreign nationals can also apply for a single – entry visa that allows them to stay in the country for 2 months and can be extended up to 4 times with 30 – days extensions.
Quarantine rules
Everyone will have to undergo quarantine for 3 to 7 days in an Indonesian government approved hotel (unless you're in one of the 23 countries who no longer require you to go quarantine). This quarantine is free for Indonesian locals, but foreign travelers have to do this at their own cost with a PCR test that will be administered on the 4th day, and it must be negative for them to be released.
Laos
Laos opened its doors for international air travel in January 2022, and fully vaccinated foreign nationals are allowed to visit "green tourism areas" and must stay in LaoSafe accredited hotels.
Visas
In place of the visa suspension until further notice, foreign passengers can fill out an eVisa form online under the Green Tourism Plan.
Entry Restrictions
All visitors arriving in Laos must present a medical certificate with a negative COVID 19 test result and a completed health declaration form within 72 hours. In addition, visitors must show a COVID vaccination certificate if they want to enter in "green tourism areas."
Quarantine Rules
A PCR test must be taken upon arriving in Laos, and other visitors must undergo quarantine for 14 days at designated locations with expenses covered by the visitors.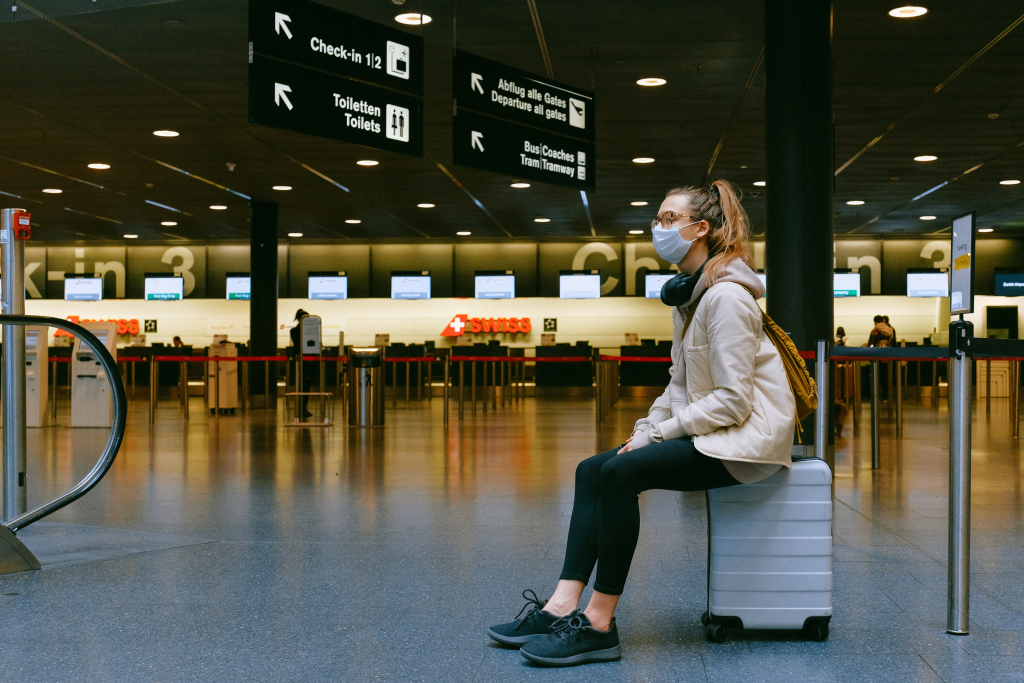 Malaysia
This country is set to open its borders for international travel in the second quarter of 2022 without the mandatory quarantine.
Entry Requirements
Must undergo COVID -19 screening before entering the country (free for Malaysians but not for visitors)
A negative PCR test result taken within 48 hours in English or Bahasa Malaysia
Proof of payment for mandatory quarantine
Return travel ticket
Quarantine Rules
Fully vaccinated visitors with booster: 5 days
Fully vaccinated visitors without booster: 7 days
Partially or unvaccinated visitors: 10 days
Nepal
Being with the European Union, Nepal is officially open for tourism. Many hiking routes have been opened and trekking and mountaineering permits have resumed.
Visas
Issuance of entrance tourist visas have resumed, and foreign nationals should apply at Nepali embassies and diplomatic missions in their home countries.
Entry Restrictions
Everyone entering Nepal must have the following documents:
Nepalese visa or a recommendation letter by the Nepal Tourism Board
Negative COVID – 19 test result (taken 72 hours before departure) or any document showing complete vaccination
Proof of travel insurance
Barcode generated from the International Travel Arrival form
Quarantine Rules
There is no mandatory quarantine for fully vaccinated visitors traveled by air or land. Unvaccinated visitors must undergo quarantine for 10 days in an assigned hotel.
Rules for Vaccinated Travelers
COVID vaccination passports or certificates, negative PCR test results, and quarantine aren't required to fully vaccinated travelers.
Sri Lanka
The Sri Lankan government decided to open the country last June 1, 2021 after ten months of closure.
Travel Requirements
Tourist eVisa
COVID – 19 test with a negative result (taken within 72 hours of departure) or rapid negative antigen test result
Health insurance coverage of $50,000
Complete Health Declaration Health Form
Other documents that need to be uploaded in order for you to obtain a QR code
Quarantine Rules
There is no COVID – 19 test upon arrival for vaccinated visitors. Additionally, unvaccinated visitors must have a hotel reservation for quarantine and undergo a COVID – 19 test upon arrival. Travelers who are partially vaccinated will have a 'protection' under the Tourism Bio Bubble which allows them to undergo a lenient quarantine for 7 days.
Vietnam
This country has reopened its borders to international tourism and the number of limited commercial flights that have been lifted since February 15 is expected to be restored to pre – pandemic level for vaccinated travelers. But recently, a proposal has been issued by Vietnam's tourism industry to fully reopen the country and lift all travel restrictions from March 15.
Entry Requirements
Vietnam's eVisa (for countries not included in the visa exemption program)
Proof of full vaccination against COVID – 19 with the last dose taken less than a year prior to the entry date
Negative result from PCR/LMP test within 72 hours before onboarding
A medical or travel insurance coverage of $50,000
Booking with an approved package tour program of a travel agency
Quarantine measures
Fully vaccinated visitors: 3 days of self isolation at their own accommodation with PCR tests to be conducted on the first and third days.
Unvaccinated visitors: 7 days of self isolation at their own accommodation with PCR tests to be conducted on the first and seventh days.
---
Looking for an affordable property? Contact us today
A lot of Filipinos dream of owning their first apartment or house and lot. With today's booming real estate opportunities, there are so many options to choose from.
Here at Vistaland International, we have a roster of affordable property listings from several locations across the country. Whether you're looking for a place to live in Manila, Cebu, Davao and etc, we've got you covered. So contact our real estate agents today!
Vistaland International was primarily created to bring OFW closer to their dream of finally acquiring a home in the Philippines. And with the rising cost of living in the country, OFWs and their families are looking for ways to earn extra cash flow to support their daily needs. Luckily, you can also join the global network of Vistaland International as a real estate professional and earn a commission!
Vistaland International Marketing, Inc. (VIMI) is the international marketing division of Vista Land. Aiming to provide OFWs and migrant Filipinos a home in the Philippines, VIMI has established long-lasting relationships with brokers and clients around the world.
Get started with your property investments! Contact us today and follow our social media accounts: Facebook, YouTube, Twitter, Instagram, and LinkedIn.