If you are buying a condo in the Philippines, one of the many decisions you will need to make is buying a parking space for your car. For Overseas Filipino Workers (OFWs), you may have heard about this as a separate investment from your condo property. You might be wondering why buying a parking space inside your own building is important and if it's worth buying one at all. We have some reasons why buying your own parking space can be a good idea!
Why is Parking Space Important?
As car owners, buying your own parking space in your condo building is a necessity. Condos in the Philippines are located in densely populated cities where a decent parking slot is limited. You'll mostly find yourself driving in circles just to look for a vacant parking spot. OFWs can relate to coming home in the Philippines, immerse in the daily traffic, and get into a parking rage because there's no available parking lots.
Consider buying a parking spot for your own condo instead of renting one monthly. Condo parking spaces are much more expensive to rent in the long run than you would expect. To avoid condo parking problems, OFW buyers have to take parking space owners as seriously as buying a condo. If you have a car, it's best to consider investing in a parking space in the condo building rather than street parking.
Your car is safe and secure
Condos are located in high-risk zones. This means that your vehicle can be prone to damages or get broken into when left outside the building premises overnight. It might not seem like a big deal now, but buying and owning a parking space inside your condo is worth it if you're looking for security and peace of mind. As part of car ownership, it's always best to take care of our assets since cars are our mode of transportation most of the time.
Good for condos for rent
If you have the intention to rent your condo in the Philippines or if you're starting to look into condos as a real estate investment, buying a car parking spot is an excellent decision because its value only increases over time. It also doesn't hurt that condos with ample open slots sell or rent faster than those without any available spaces at all.
This means that buying a car parking space today can be profitable not just now but also in the future as well!
Your condo parking space has its own title
When investing in real estate properties especially in condominium properties, you should know that a condo unit and a parking spot is sold separately and not as a package deal. While it may seem as another wave of expenses, rest assured that you have a title issued to your own condo parking area. The building code provides a parking space for every building, and buying a parking spot may be the most sensible decision you make in your home buying process.
Are Car Parking Spaces a Good Investment?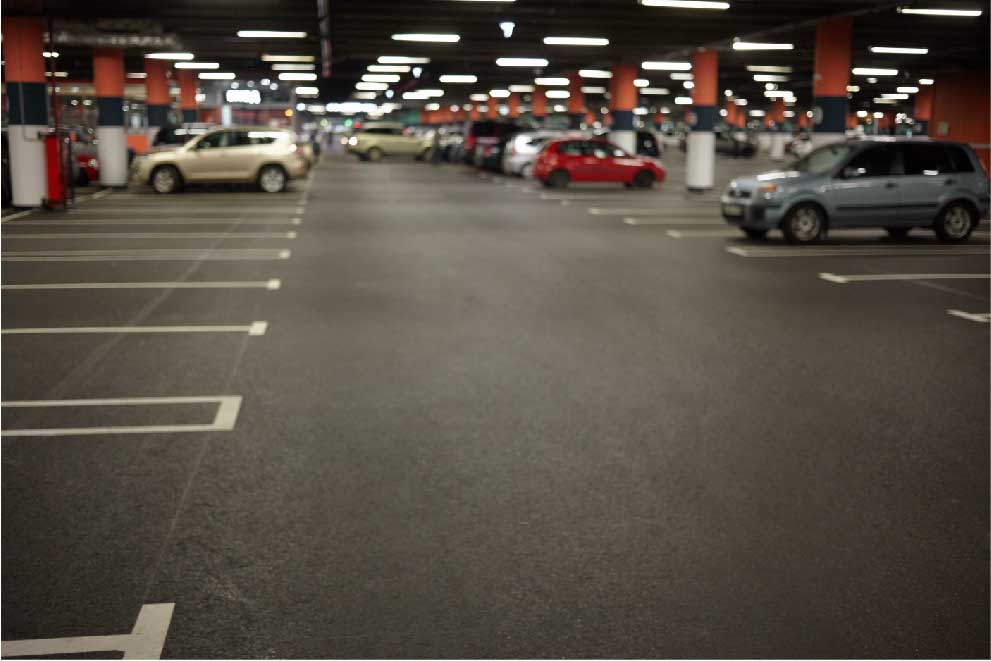 Now you know the importance of buying your parking spaces, let's talk about parking spaces in the investment aspect. Parking spaces in condo buildings are an excellent investment because they rent out quickly no matter what time of the year it is.
It may not be known to everyone, but OFW condo owners can easily make passive money with a parking space. Why? Because a car parking lot will always have tenants so long as there's demand from the condo residents and guests which makes this one of the safest investments you could make right now. No other property type offers such consistency in cash flow, which makes buying your own car park lot a wise choice.
If you have a condo in the Philippines, buying parking spaces will not only provide you with added security and safety but also an incredible return on your investment in the future. And, parking spots can be sold or leased to another owner at any time if need be!
Here are a few reasons why buying a parking slot or a set of parking spots is good for your condo investment.
1) Condo upgrade
As mentioned earlier, parking spots are limited in the city. So when your tenants are looking for a condo for rent in Manila, having a parking space that comes with the condo unit is definitely a huge selling point. Even if your tenants don't own a car, they can still benefit from this when they have guests coming over.
2) Parking garage for rent
Condo residents who have extra parking spots can rent out their parking area to their fellow condo neighbors to earn an extra income stream. You can also apply some of the basic real estate strategies such as waiting for the value or demand to increase before selling it off.
3) Less maintenance
Come to think of it, your car park is inside a parking lot complex and chances are, your parking slot is cleaned and maintained by the parking management. Most condo communities regularly maintain their parking lots such as repainting and renovating so rest assured that you won't have to worry about the maintenance cost.
Buying Tips on Condominium Parking Spaces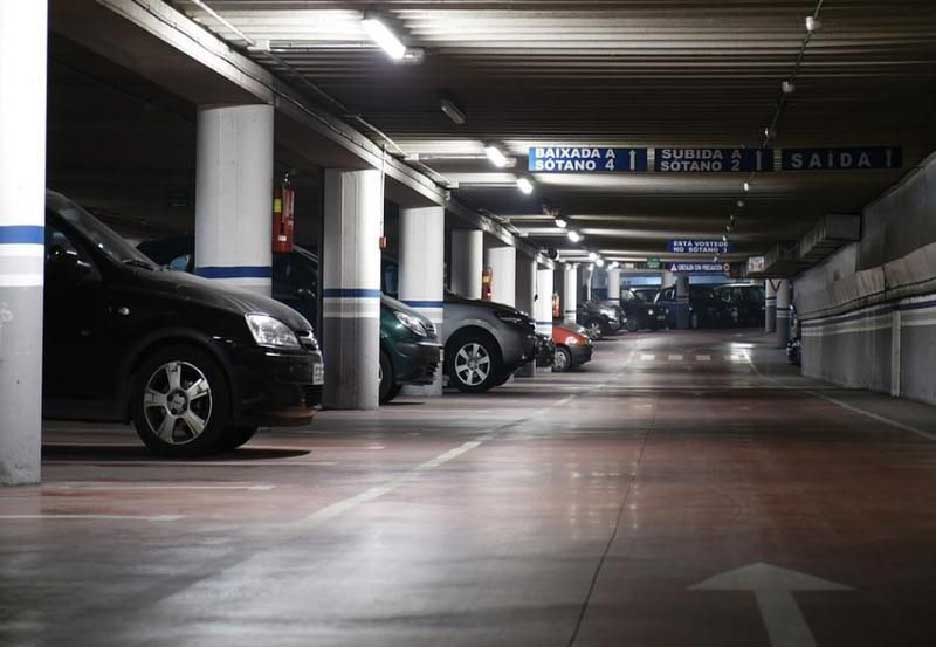 When buying your parking slots, the same attention to detail should be observed like when you're buying a condo for sale in the Philippines. Just like your real estate investment in the Philippines, certain factors also play a role in value appreciation and in selling your property in the future.
Location is still key
Invest in buying the best quality and most convenient location possible (close to the elevators). The upkeep costs on these areas is lower and they're usually in higher demand, which could lessen the selling time and help you get a better return on your investment.
Invest in buying parking slots for sale near access roads so that loading and unloading becomes easier. These parking spots are also more convenient to sell because of its proximity to amenities like supermarkets or malls where condo owners usually go to buy groceries.
Ask questions
When you're having a site tour of your condo, ask the marketing officer or your broker about the condo parking situation. As investors, get to know your options if the condo already comes with guest parking space or not.
Invest in a reliable real estate developer in the Philippines
It can be the most important investment you make in your home because it keeps all of your assets safe and secure inside the building, which are not susceptible to damages or accidents outside like when cars are parked on the street side. Condo owners should note the condo developer's reputation and past projects. Consider if they make quality condo buildings that can last for a long-time.
Overall, having your own condo parking space is a wise investment. It may cost extra, but the price is worth the privacy and safety of your vehicle. In the investment aspect, renting out your parking space can generate an extra source of monthly funds.
---
Condo for sale in the Philippines! Talk to Vista Land International today.
For your condo needs, Vistaland International is here to help you make the right choice of condo investment. Whether you're an OFW, local Filipino, or an immigrant Filipino, we are open to serve our kababayans abroad. To learn more about Vistaland International's products and services, you can browse through our FAQs page.
Vistaland International was primarily created to bring OFW closer to their dream of finally acquiring a home in the Philippines. And with the rising cost of living in the country, OFWs and their families are looking for ways to earn extra cash flow to support their daily needs. Luckily, you can also join the global network of Vistaland International as a real estate professional and earn a commission!
---
Vistaland International Marketing, Inc. (VIMI) is the international marketing division of Vista Land. Aiming to provide OFWs and migrant Filipinos a home in the Philippines, VIMI has established long-lasting relationships with brokers and clients around the world.
Get started with your property investments! Contact us today and follow our social media accounts: Facebook, YouTube, Twitter, Instagram, and LinkedIn.