Living in a condominium is an entirely and completely different world from living in a single house. You get to have your own private space and world inside your condo unit while sharing the various and wonderful condo amenities and perks with other unit owners. In order to create close relationships with your neighbors and make condo living a hassle free experience for the whole condo community, you need to observe good condo etiquette and follow the condo house rules.
Start your journey in becoming a responsible condo resident with this list of basic condo living etiquettes!
How to Live in a Condo?
Say Hello
It won't hurt to stop and say hello to your neighbors. As a newcomer in the condo community, it's important to create a friendly and approachable impression so that people won't hesitate to interact with you. If you are the type to get shy at first meetings and gets cold feet when engaging in small talks, a friendly wave, nod, or a warm smile will be enough. Remember, it pays a lot to be nice!
Be Friendly
I mean, who doesn't want to have friends? Introduce yourself to your neighbors and properly welcome new residents. Take advantage of the fact that you are living in the same floor and same building in fostering close relationships. Who knew, your next best friend might just be a couple of doors (or floors) down!
Watch Over Your Pets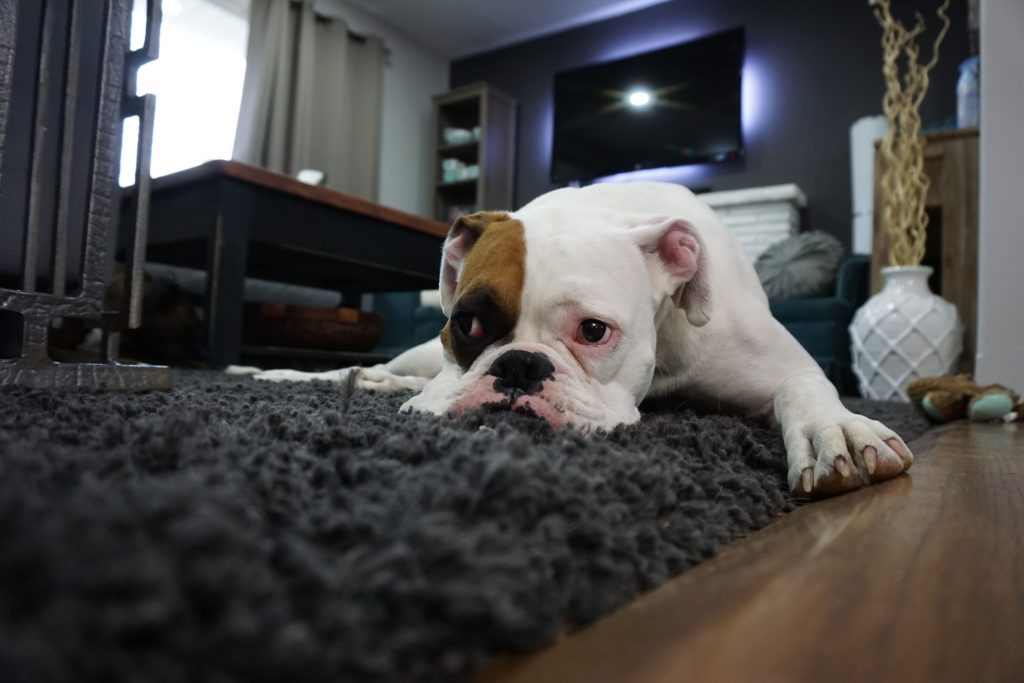 Of course, when you move in, you take your lovely fur babies with you. Take note that it's your main responsibility to keep your pet at close watch so that they won't bother other condo residents. Make sure to regulate the noise caused by your pets and don't forget to put them on a leash when you are taking them for walks around the common areas. Bring a handy plastic bag in case your pet poops. Bathe them regularly so that they won't smell.
Respect Garbage and Recycling Rules
Every condo association has its own set of rules when it comes to garbage disposal and recycling. Mark your calendars so that you won't miss the schedule for garbage collection. This simple act will help you get rid of food leftovers and trash so that they won't stink inside your condo unit– and of course, we don't want the bad smell to reach our lovely neighbors.
Another good condo etiquette is to segregate your trash– biodegradable, non-biodegradable, and the ones fit for recycling (you know these three all too well already!) by putting each kind in the right trash bins. Not only that it will keep harmful pests and bugs away, but following these simple condo rules will help you create a clean and healthy environment for you and your condo neighbors.
Pay Attention to Laundry Etiquettes
When using the common laundry area, make sure that the person before you has finished using the washing machine before you chuck your clothes inside the appliance. Of course it would be very rude to interrupt the cycling operation just so you could have your turn. Clean out any floor spills to prevent accidents. A good condo dweller also knows that clothes should be hung at their designated places– condo's terraces are off limits!
Tone Down Noise level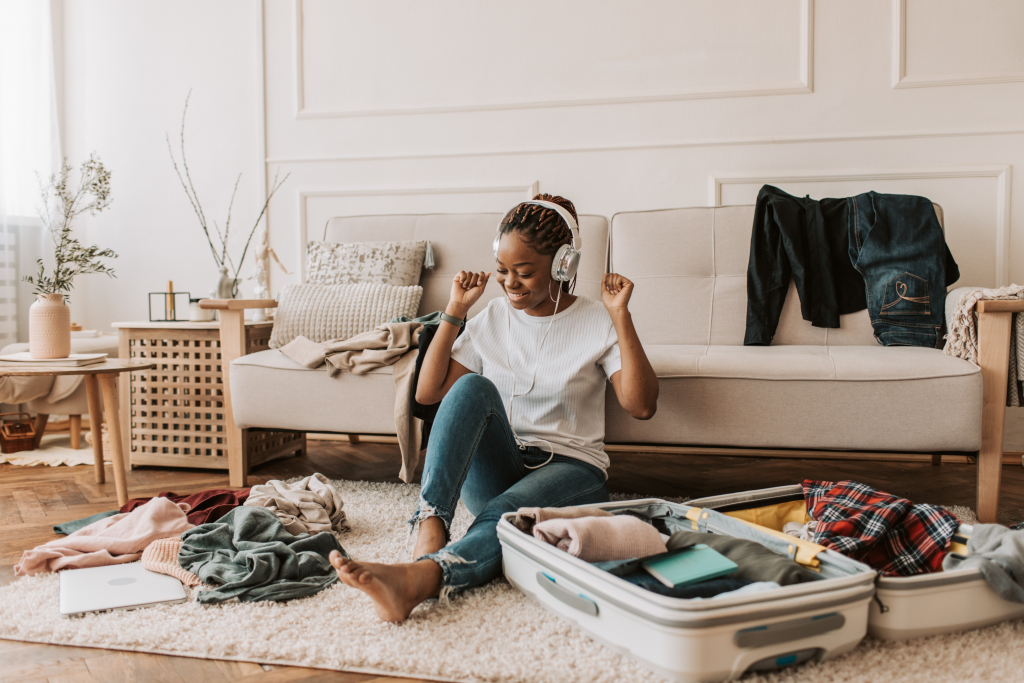 Noise is the most common cause of bad blood between condo unit owners. Avoid unnecessary conflicts by toning and regulating the noise levels inside your condo unit. Remember that you are living in a place with your neighbors at a close proximity. If you want to enjoy a good music, set the volume where it is loud enough for you to hear but low enough so as not to disturb other tenants who might be studying or getting a good night's sleep.
Follow Condo Parking Rules
Always respect parking spaces, especially if there are assigned parking spaces for specific condo unit owners. Be sure to follow the condo buildings' rules in common parking spaces and waiting time for vehicles. Do not double park (It's a common courtesy to not take or occupy someone else's parking space!) and just stay on your own parking space.
Smoke Responsibly
Heading out for a quick smoke? Know your condominium's designated smoking area so you'll know where to go when you need to hit some smoke. Properly dispose cigarette butts and avoid littering lobbies with bits of ashes. Avoid throwing them out of windows as it may cause fire or harm to tenants living under your unit. Ask your neighbors if it's okay for you to smoke and adjust accordingly.
Know the Redecorating Rules
Sometimes, we feel the urge to revamp our own space for a fresher, newer look of environment. But before you start tearing those wallpapers off and bringing inside newly-purchased furniture, ask your landlord first if he has any specific rules in redecorating and improvements. If so, be sure to do your revamping without breaking any of the rules.
Attend Regular Meetings of The Condo Association
As a responsible condo unit owner, one of your tasks is to attend regular meetings of the condo association to keep yourself up to date with the latest news, rules and happenings in your condo community. This is also a great time to raise and assess personal concerns, if you have any.
Use Common Areas Wisely
One of the greats perks of living in a condominiums is the exclusive use of great amenities like the gym or pool. Observe proper etiquette when using these common areas as there are also other residents who want to have some time to relax and unwind. Keep in mind that there are other community members who will use these amenities after you so it's important to use them properly and tidy things up after use.
Observe Security Measures
Safety and security is a one, big priority for every community. Observe security measures by keeping the doors, including parking lot entrances, pool entryways properly closed or locked. Do not tamper, destroy or play with the security cameras and report immediately to the police or condo associations if you detect any suspicious activity. Inspect guests for their visitor's pass and never let any stranger come inside your unit without verifying the reason why they are there in the first place.
What Makes a Good Neighbor?
Helpful
One of the qualities of a good neighbor is that he is always willing to extend a helping hand. You see your neighbor having trouble carrying his stuff; offer to take some of his baggage to ease some of his burden, because why not? The working mom living two doors down needs someone who'll temporary look after her kids; present yourself to be a babysitter and earn a little cash! It's such a good feeling to be able to help other people, but sure to learn how to say no when necessary.
Trusting
A trusting neighbor treats other dwellers like a family and keeps their best interest at heart. They are true to their words and actions and keeps any promises they made. They do not spread any lies or gossip just to ruin other people's image and reputation.
Respectful
A good neighbor knows other condo residents' boundaries and respects someone else's space and time. When borrowing things from other people, he takes good care of them and returns them immediately. A good neighbor maintains a close relationship with his fellow residents while not interfering any personal or private business.
Living the Condo Life
If you are planning to experience the wonders and joys of living the condominium life, it is important for you to know and follow these condo living etiquettes in order for you to create a harmonious relationship with your neighbors and co-residents. Condo living indeed has a lot of perks. It gives you the opportunity to experience life to the fullest while meeting a lot of interesting, diverse people. Giving genuine care and respect to people inhabiting the same space with us provides a better quality of life for everyone.
---
Looking for an affordable property? Contact us today
A lot of Filipinos dream of owning their first apartment or house and lot. With today's booming real estate opportunities, there are so many options to choose from.
Here at Vistaland International, we have a roster of affordable property listings from several locations across the country. Whether you're looking for a place to live in Manila, Cebu, Davao and etc, we've got you covered. So contact our real estate agents today!
Vistaland International was primarily created to bring OFW closer to their dream of finally acquiring a home in the Philippines. And with the rising cost of living in the country, OFWs and their families are looking for ways to earn extra cash flow to support their daily needs. Luckily, you can also join the global network of Vistaland International as a real estate professional and earn a commission!
Vistaland International Marketing, Inc. (VIMI) is the international marketing division of Vista Land. Aiming to provide OFWs and migrant Filipinos a home in the Philippines, VIMI has established long-lasting relationships with brokers and clients around the world.
Get started with your property investments! Contact us today and follow our social media accounts: Facebook, YouTube, Twitter, Instagram, and LinkedIn.