Nueva Ecija, a province nestled in the heart of the Philippines, is a land blessed with a breathtaking tapestry of natural landscapes and sceneries. Known as the "Rice Granary of the Philippines" for its vast and fertile plains, this province is not only an agricultural hub but also a haven for nature enthusiasts and adventurers. With its diverse topography, Nueva Ecija province offers a captivating blend of rolling hills, lush forests, serene rivers, and stunning mountains that provide the perfect backdrop for exploration and relaxation, making it an ideal place to live or retire.
Related Read: Reasons to Invest and Live in Nueva Ecija
Ready to explore this stunning province? We've rounded up a list of the best tourist spot in Nueva Ecija that returning OFWs can explore and enjoy.
6 Best Tourist Spot in Nueva Ecija
Minalungao National Park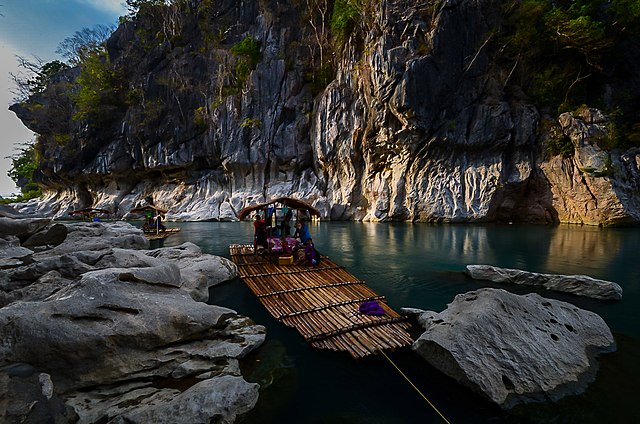 Located in the municipality of General Tinio, this picturesque protected park offers a breathtaking green pristine river and magnificent rock formations for nature lovers. It is considered to be one of the few remaining natural environments north of Manila.
Covering a staggering 2,086 hectares, the Minalungao National Park boasts marvelous limestone formations. Notable of which is the 16-meter high limestone structure that borders Peñaranda River, running along in the foothills of the Sierra Madre mountain range.
One of the most popular activities in the park is swimming in the Peñaranda River. The water is clear and cool, and the surrounding limestone cliffs provide a dramatic backdrop. Visitors can also rent bamboo rafts or kayaks to explore the river upstream.
Another popular activity is hiking to the top of the limestone cliffs. There are a few different trails to choose from, ranging in difficulty from easy to challenging. Be enchanted with the natural beauty of he province as your reach the top of the cliffs. For adrenaline junkies or those who are looking for a more adventurous experience, there is also a zip line and a suspension bridge that cross the Peñaranda River.
If you happen to visit Nueva Ecija, don't forget to drop by at the Minalungao National Park for a day with nature well-spent! Truly one of the best tourist spot in Nueva Ecija!
Pantabangan Dam and Reservoir
Standing as one of the tallest dams in the Philippines (107 meters tall), the Pantabangan Dam is an engineering marvel that supplies irrigation and hydroelectric power to the local area. And just like other dams, it also aids in flood management and control.
Located at Pantabangan, Nueva Ecija, Pantabangan's water reservoir provides a scenic backdrop for various water activities. Tourist can take the chance to catch local fishes abundant in the lake such as tilapia, carps, and catfish. There are also kayaks, canoes, and paddle boats for rent. Nearby is the Pantabangan Dam museum where visitors can learn about the construction and history of the dam.
Make sure not to miss out this best tourist spot in Nueva Ecija!
Our Lady of Sorrows Parish Church
Next to our list of Nueva Ecija tourist spots is the Our Lady of Sorrows Parish Church located in the municipality of Licab.
This Spanish architecture was built way back during the 1960s, and is a testament to the local's unwavering faith. The grandeur of the church's design is further enhanced by its towering bell tower, which has become an iconic landmark in the province. Also known as the Licab Church, it is the seat of the Our Lady of the Holy Rosary Parish of the Diocese of San Jose City.
Inside visitors are greeted by a serene and solemn atmosphere. The church's interior features beautifully crafted altars, religious icons, and stained glass windows that infuse the space with a sense of spirituality and reverence. The church is not only a place of worship but also a significant cultural and historical treasure, drawing both pilgrims and tourists who seek to appreciate the architectural and spiritual legacy of Nueva Ecija.
Fort Magsaysay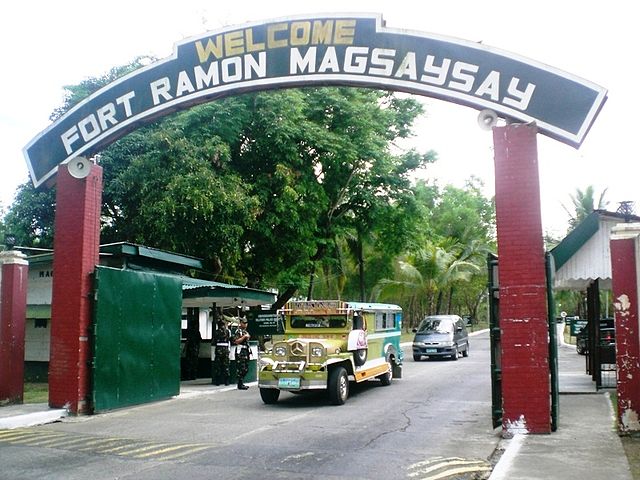 Fort Magsaysay is a military reservation in the Philippines that straddles the provinces of Nueva Ecija and Aurora. It is the largest military reservation in the country and is a key training area for the Philippine Armed Forces. The reservation was established in 1955 and is named after President Ramon Magsaysay.
Located in Santa Rosa, Fort Magsaysay is a vital part of the Philippine military and plays an important role in national defense, serving as a training ground for Filipino soldiers and hosting various military exercises.
Visitors can also take a peek at the Cabanatuan American Memorial (Camp Pangatian War Museum) where various World War II memorabilias such as weapons, uniforms, and rare photographs are displayed.
If you want to learn more about the local history of the province, Fort Magsaysay, one of the best tourist spot in Nueva Ecija, is a must-visit!
General Luna Statue and Marker
On to our list of Nueva Ecija tourist attractions is the General Luna Statue and Marker located at Cabanatuan City.
The General Luna Statue and Marker in Nueva Ecija is a prominent historical monument that pays tribute to the legendary Filipino patriot, General Antonio Luna. Located in Cabanatuan City, the statue stands tall as a symbol of the province's significant role in the fight for Philippine independence during the late 19th century.
Dalton Pass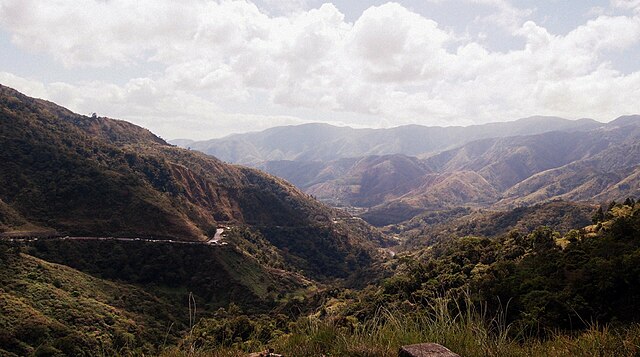 Dalton Pass is a historically and geographically significant mountain pass in the Philippines. It is situated in the Sierra Madre mountain range, serving as a vital transportation corridor that connects the provinces of Nueva Ecija and Nueva Vizcaya.
Today, it offers breathtaking views of lush greenery that Nueva Ecija backpackers will truly appreciate. It has also become a popular spot for hiking, camping, and picnicking. Visitors can also enjoy the views from the observation deck at the top of the pass.
Live Closer to these Amazing Nueva Ecija tourist spots!
Unlock the gateway to a life filled with adventure and relaxation by investing in an affordable house and lot for sale here in Nueva Ecija!
A trusted seller of real estate, Vista Land International welcomes you to our communities that are conveniently located closer to the best tourist spot in Nueva Ecija. Imagine waking up to the serene beauty of this captivating province, where nature's wonders are just a stone's throw away, and your dream home is within reach. This is not just a property investment; it's an opportunity to embrace a lifestyle of tranquility and exploration like never before.
Nueva Ecija's stunning natural landscapes and cultural treasures are waiting for you to explore. Whether you're captivated by the lush greenery of Minalungao National Park, the tranquil waters of Pantabangan Lake, or the historical significance of Dalton Pass, living in close proximity to these attractions means you can embark on spontaneous adventures and create cherished memories with family and friends.
With affordable house and lot options from Vista Land International, you can secure your ideal home and enjoy all the wonders that Nueva Ecija has to offer. Talk to an agent today!
Final Takeaway
Nueva Ecija, with its wealth of natural beauty and cultural heritage, offers a diverse range of tourist attractions that captivate the hearts of both locals and visitors. While it's challenging to single out just one "best" spot in this province, the beauty of Nueva Ecija lies in its ability to cater to a variety of interests and preferences. From the serene waters of Pantabangan Lake to the adrenaline-pumping adventures in Minalungao National Park, the historical significance of Dalton Pass and Fort Magsaysay, and the cultural vibrancy of Our Lady of Sorrows Parish Church, Nueva Ecija provides something for everyone.
So, whether you're seeking tranquility, historical insights, or thrilling outdoor experiences, Nueva Ecija is a treasure trove of remarkable destinations that continue to draw travelers in, leaving them with lasting memories and a deep appreciation for the province's unique charm. With its captivating landscapes and cultural riches, Nueva Ecija stands as a testament to the beauty and diversity that the Philippines has to offer. Make sure not to miss out the best tourist spot in Nueva Ecija!