Property finding here in the Philippines may be a bit difficult for our dear OFWs as they are working abroad to provide their family a better life. Finding a real estate agent to assist them can be time consuming as well.
Well, the good thing is, there are lots of real estate websites for OFWs and migrant Filipinos can visit and browse through to find the best investment property in the real estate market! There are no better means to look for affordable real estate properties in the Philippines than to search online.
With that, we've listed down the top real estate websites in the Philippines (and we've included apps as well) so that our dear OFWs have a wide array of means of finding their dream investment!
Top Real Estate Website in the Philippines
Lamudi Philippines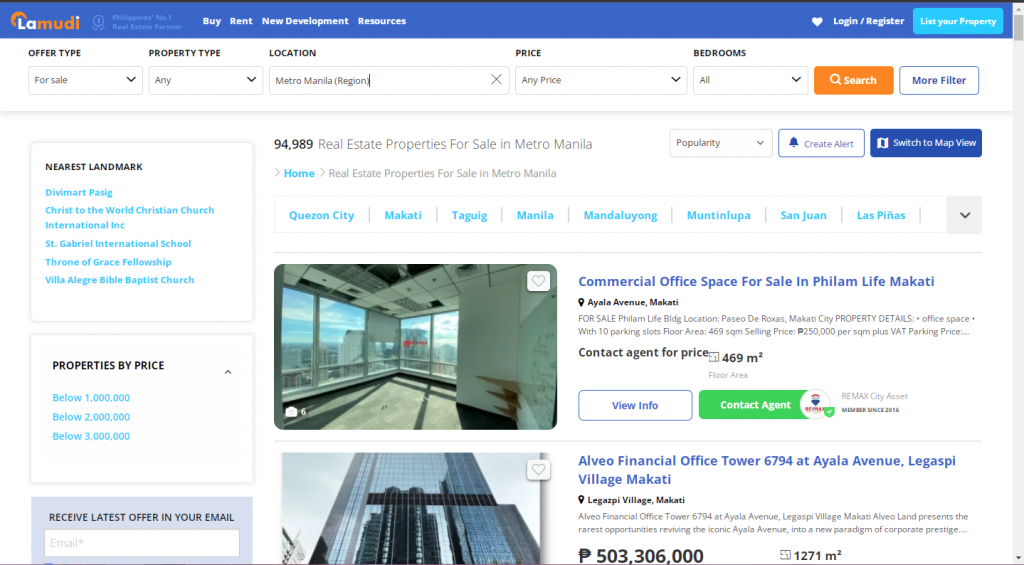 Established in 1999 and launched in the Philippines in 2020 by start-up giant Rocket Internet, Lamudi Philippines has claimed the top spot of being the most popular real estate platform here in the country. It is an easy to use platform where real estate developers, sellers, renters, and buyers can find or list properties online.
As of 2022, they have over 160,000 property listings available on their website, so whether it be commercial properties, affordable house and lots, apartments, or condominiums, our OFW home buyers are assured that they can find their real estate property in Lamudi! What's more, is that you can also talk directly to one of their real estate agents for useful insights on the available properties for sale.
On the other hand, if you are a seller, you can easily list and manage your property on this website and reach a million people from around the globe who could be interested in buying your property.
Dot Property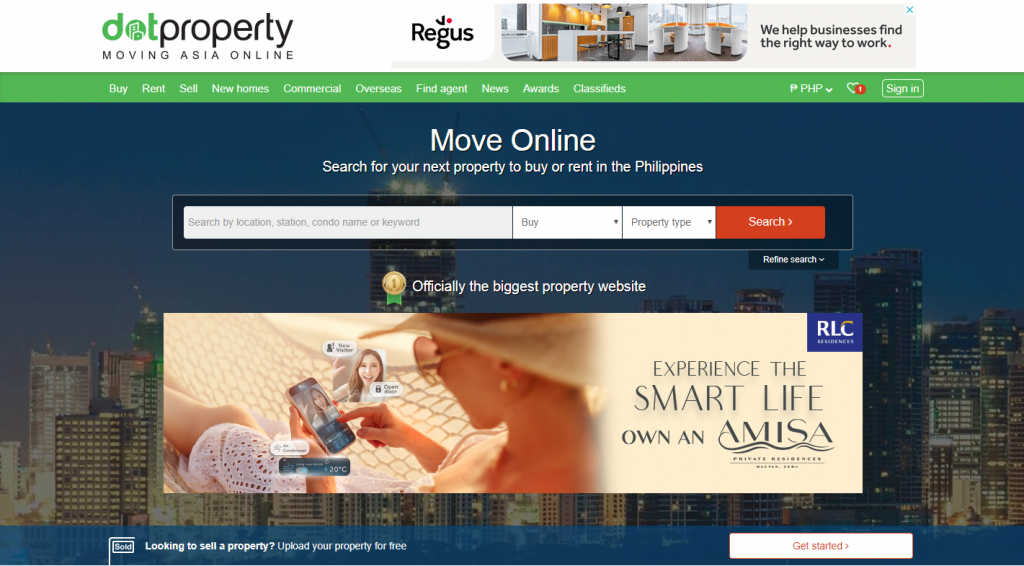 Dot Property was launched in the Philippines in April 2015, and since then, this real estate listing platform has been providing ease for buyers, sellers, and renters in terms of property listing and buying.
Whether you are looking for a condominium unit in Makati City or an affordable house and lot in the suburbs of Metro Manila, Dot Property features filters such as price, property type, and location that can help narrow down and refine your search.
Dot Property also helps you keep up with the latest real estate news and trends, gives home advice tips and features a 'Property of the month' section to let you know what's currently hot in the Philippines' real estate market.
Hoppler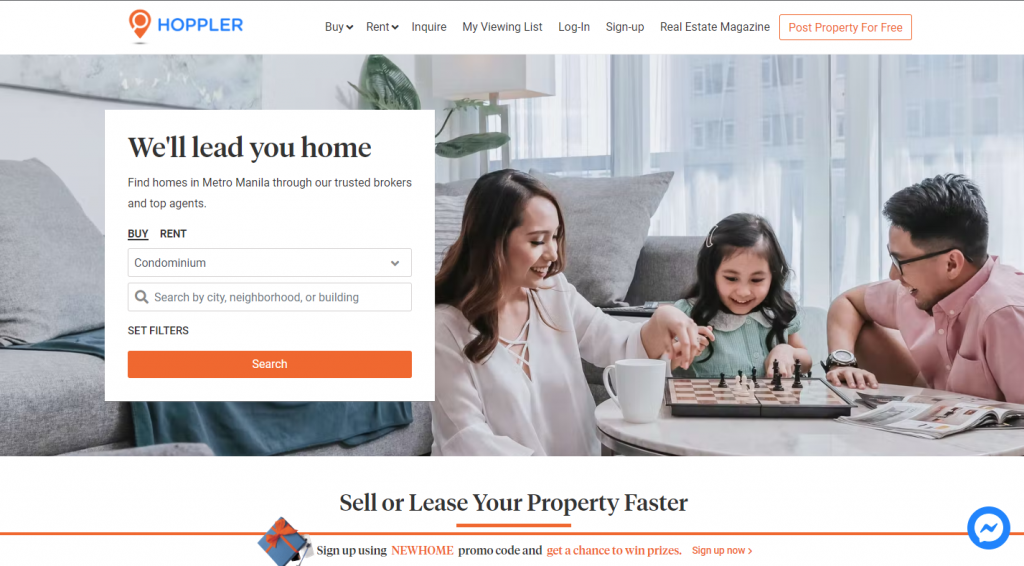 Being the first fully online real estate network and brokerage company in the Philippines, Hoppler gives you your own internal broker (from their pool of in house licensed brokers) to guide you throughout the property search.
Navigating through this site is very simple and user friendly whether you are buying or renting; just key in the type of property you are looking for, the area, location, city, and then hit search. You can also customize their filters according to price, floor area, availability date, furnishing, amenities, as well as the number of bedrooms and bathrooms for a more detailed, optimized search.
What's more is that they also have an app that's available to download in Google Play or the App Store so you can sell, buy, or rent real estate properties right through your fingertips!
Property24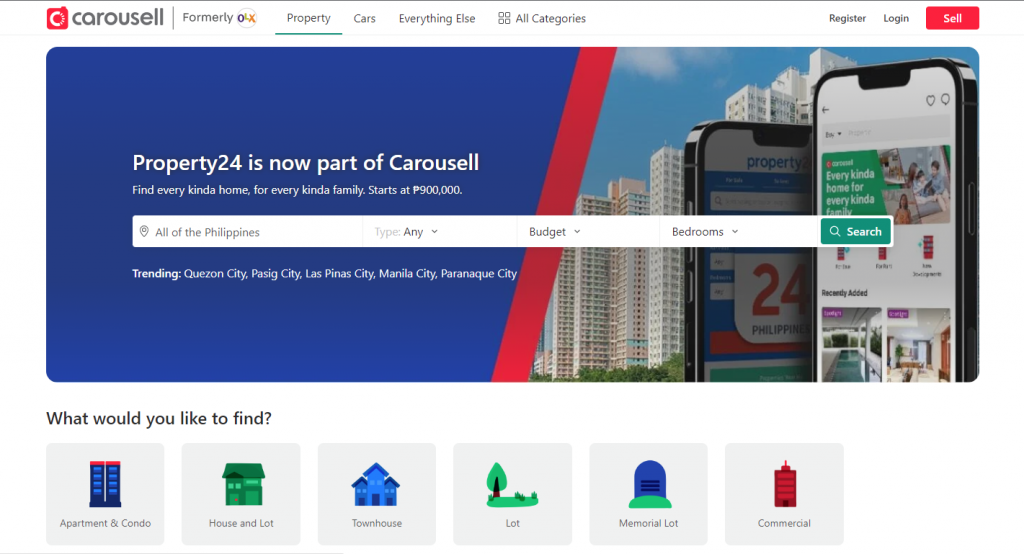 Initially a standalone website, Property24 merged with Singapore-based buy and sell website Carousell last March 2022. So aside from finding electronics, clothes, or gadgets, users can now shop for their dream house and lot or condominium on the C2C/B2C website.
Just like other real estate websites mentioned in this article, Property24 makes it easier for you to find your property with their filters such as location, property type, your budget, as well as the number of bedrooms.
The website also features newly listed budget houses in Metro Manila and which properties are popular for sale at the moment. You can also find townhouses, memorial lots, and even foreclosed properties for sale!
ZipMatch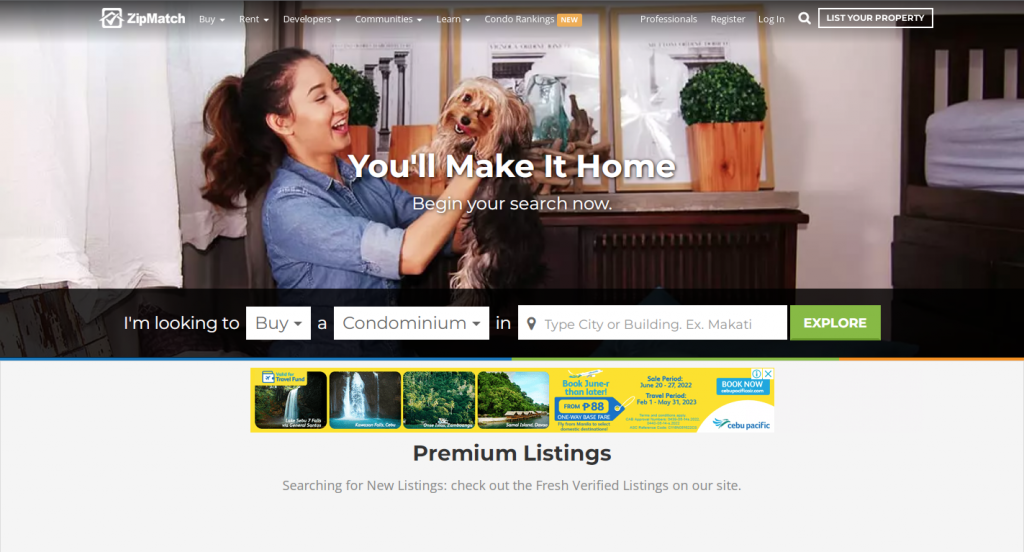 Aside from the usual features of a property listing site, ZipMatch features a 360-degree virtual tour of the condo or house you've been drooling over. Inspect every nook and cranny with their easy to navigate virtual tours. They also have blogs, home buying and real estate investing tips for maximum user experience.
ZipMatch also provides its clients with professional consultants that will guide them throughout the home buying process– from choosing, deciding, and closing in on the actual project investment. ZipMatch strongly believes in empowering homeownership. With that, they developed a website that streamlines the process of acquiring or selling real estate investments.
Rentpad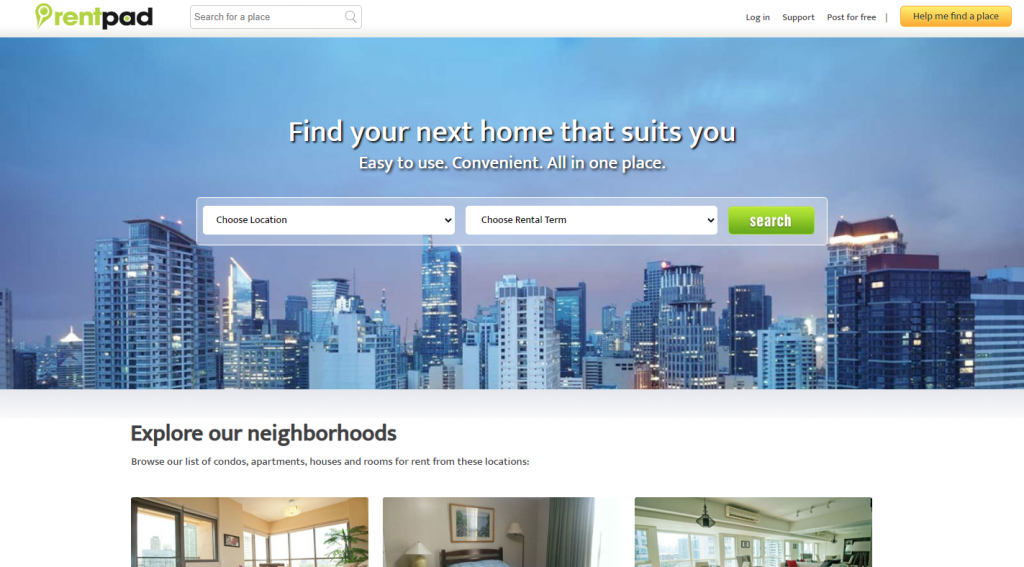 A website curated for renters and tenants is what Rentpad is– you got the hint in the name already! If you are looking for a place to stay whether it be a long term occupancy or a quick overnight stay, Rentpad has lots of options to offer for you. Likewise, landlords can also post their properties for lease on the website for free as well!
Refine your search by choosing your location and preferred rental term. Take note that the available locations are only limited to 12 major cities which include Makati City, Taguig, Cebu City, and Davao. Still, it is a useful website for those who are looking for short term or long term rentals.
Berenta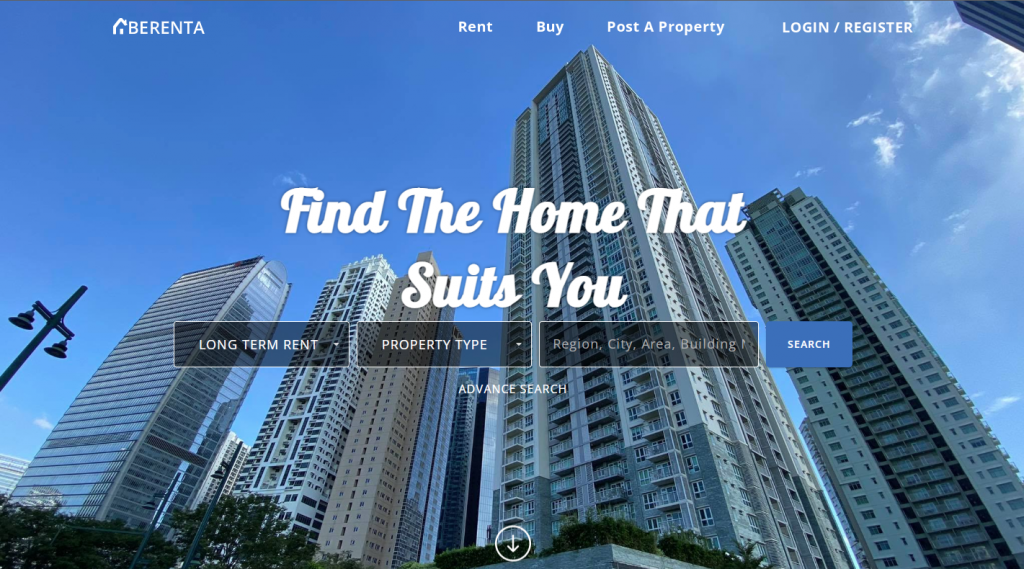 Planning to put up your property for lease? Let Berenta help you with that! Just like Rentpad, Berenta is a real estate website that allows tenants to find the best rental property that's pocket-friendly and enables landlords to advertise their condos and apartments for possible renters.
Lazatu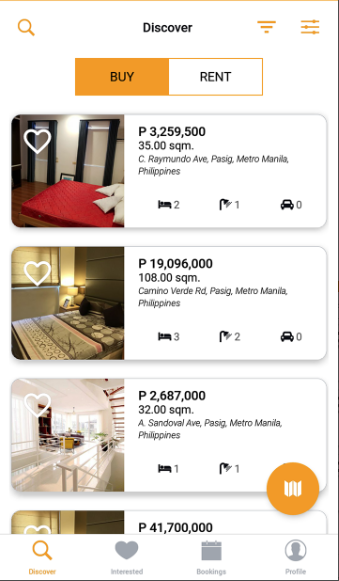 Lazatu is a real estate app that enables its users a seamless way of buying, renting, or selling properties. Through this app, you can easily search for your preferred property, compare listing prices, and even talk directly to real estate professionals for tips and advice.
You can also post your property for sale and meet potential buyers via their booking platform. Their app is available to download on Google Play and the App Store.
Find Your Dream Property with Ease
With the advent of new technology, finding the dream property for OFWs has never been this easy. In just a few taps or clicks, you can easily land on that house or condominium you've been dreaming about.
On the other hand, if you are planning to start your own rental property business, then posting listings on these websites is good a way to give exposure to your property and attract potential buyers. With this list of real estate websites in the Philippines, we hope that you are compelled to start your real estate investment journey.
So grab your phone, tablet, or laptop and start looking for your real estate property investments!
---
Looking for an affordable property? Contact us today
A lot of Filipinos dream of owning their first apartment or house and lot. With today's booming real estate opportunities, there are so many options to choose from.
Here at Vistaland International, we have a roster of affordable property listings from several locations across the country. Whether you're looking for a place to live in Manila, Cebu, Davao and etc, we've got you covered. So contact our real estate agents today!
Vistaland International was primarily created to bring OFW closer to their dream of finally acquiring a home in the Philippines. And with the rising cost of living in the country, OFWs and their families are looking for ways to earn extra cash flow to support their daily needs. Luckily, you can also join the global network of Vistaland International as a real estate professional and earn a commission!
Vistaland International Marketing, Inc. (VIMI) is the international marketing division of Vista Land. Aiming to provide OFWs and migrant Filipinos a home in the Philippines, VIMI has established long-lasting relationships with brokers and clients around the world.
Get started with your property investments! Contact us today and follow our social media accounts: Facebook, YouTube, Twitter, Instagram, and LinkedIn.