Bulacan is a province in the Philippines known for its rich history, cultural heritage, and delicious food. Located just a few kilometers north of Metro Manila, Bulacan is easily accessible to tourists and travelers alike. The province is home to numerous attractions, including historical landmarks, museums, and natural wonders.
One of the main draws of Bulacan is its historical significance. The province played a pivotal role in the country's struggle for independence, and as a result, there are several sites that commemorate this important period in Philippine history.
Related Read: What Makes Malolos City an Ideal Place to Live In?
Bulacan is not just a historical hub, but also a gastronomic destination in the Philippines. Known for its rich history and culture, Bulacan is also home to various delicacies and pasalubong items that are worth trying. Some of the popular pasalubong items include pastillas de leche, yema, and polvoron. Meanwhile, Bulacan is also famous for its mouth-watering dishes such as the famous chicharon, lechon, and the ever-popular Bulacan-style empanada. A visit to Bulacan is not complete without trying out these delectable treats that have been part of the province's culture and tradition for generations.
What is Pasalubong?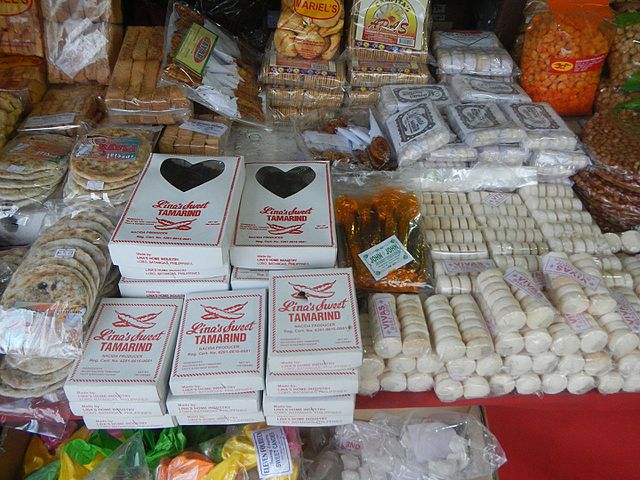 Pasalubong is a Filipino tradition of bringing gifts for family and friends after a trip. It can be anything, from food to souvenirs, as long as it represents the place where the traveler has been. Pasalubongs are a way of sharing experiences and showing appreciation to loved ones.
In Bulacan, pasalubongs are not just ordinary gifts; they are a reflection of the province's rich culture and history. The pasalubongs from Bulacan are unique and delicious, and they are a must-try for anyone visiting the province.
Top Picks for Sweet Pasalubongs from Bulacan
Bulacan is known for its sweet delicacies, and these are some of the best pasalubongs you can bring home:
Pastillas de Leche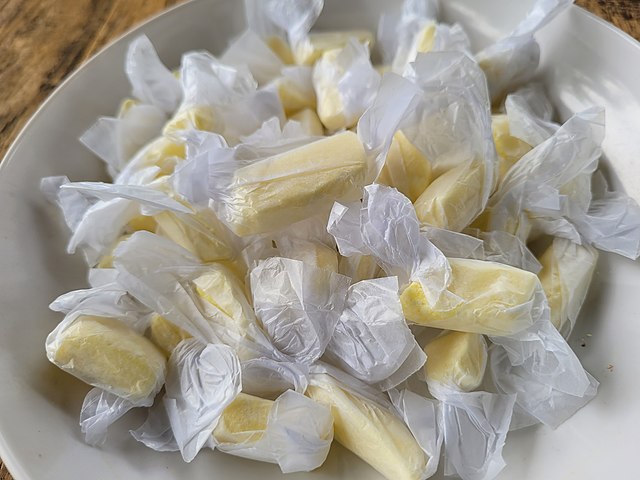 Pastillas de Leche is a sweet and creamy candy made from milk and sugar. It is a famous treat from Bulacan and is loved by both locals and tourists. Some of the best places to buy Pastillas de Leche in Bulacan are in Malolos City and San Miguel. Other pasalubong shop found a way to elevate this dessert by making toasted pastillas.
Minasa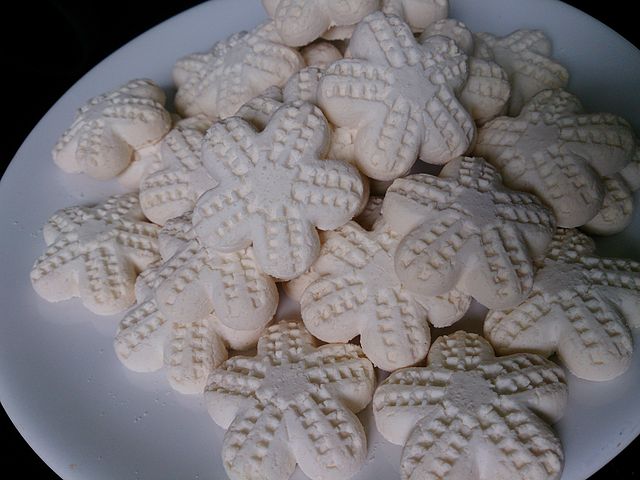 Minasa or cassava cookies is a bite-sized pastry made from of course cassava flour, egg yolk, yeast, butter and coconut milk. It is a popular pasalubong from Bustos in Bulacan. Minasa is rectangular-shaped and is often compared with uraro. It is usually served during special occasions such as weddings and fiestas but can also be eaten as an afternoon snack.
Inipit de leche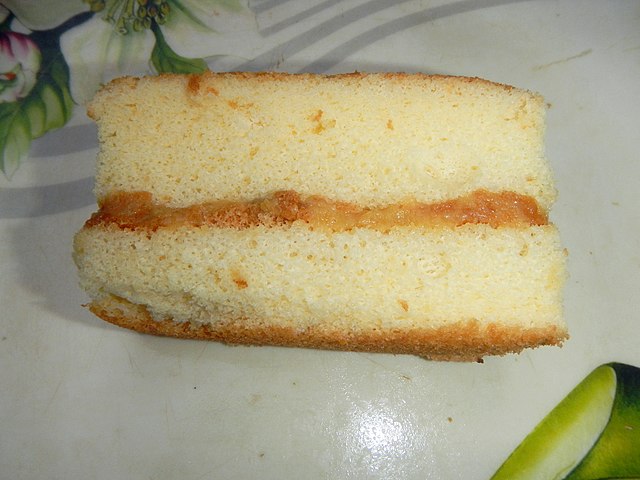 Inipit is a sponge cake with a filling made of custard (like leche flan) or yema (sweetened egg yolks). It is a popular pasalubong from Bulacan and is often sold in boxes of six or twelve. Inipit is best enjoyed with a cup of coffee or tea.
Ensaymada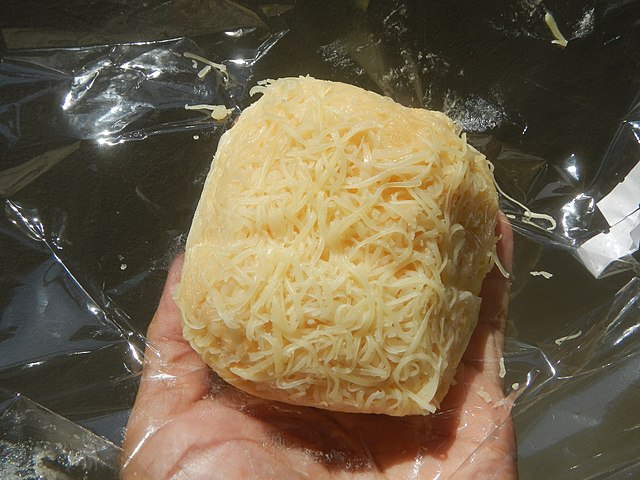 What is a trip to Bulacan without tasting their finest ensaymadas? It one of the most popular products of Eurobake, a decade-old pasalubong shop just sitting at Macarthur Highway and is near the Malolos-Guiguinto arch.
Top Picks for Savory Pasalubongs from Bulacan
Bulacan is also known for its savory delicacies. Here are some of the best pasalubongs you can bring home:
Chicharon
Chicharon is a Filipino snack made from fried pork skin. It is crunchy and savory, and it goes well with vinegar or spicy vinegar dip. In Bulacan, chicharon is a popular pasalubong, and some of the best places to buy it are in Guiguinto and Sta. Maria, Bulacan. Among the popular brands of chicharon include Lapid's chicharon, Da Boy's and Bikoy's
Longganisa
Longganisa is a Filipino sausage made from ground pork, garlic, and spices. This specialty food is a popular breakfast food in the Philippines and is often served with rice and egg. In Bulacan, longganisa is a popular pasalubong, and some of the best places to buy it are in Calumpit and Malolos.
Crispy Mushroom Flakes
Yes, you've read that right. These guilt-free treats are made from oyster mushrooms harvested in the morning and are cooked immediately. There are different flavors to choose from like original salted, salted egg, and barbecue. Other flavors include sour cream, cheesy garlic, and chili garlic.
Where to Buy Pasalubongs in Bulacan
Bulacan has many places where you can buy pasalubongs. Here are some of the best places to check out:
Malolos City
Malolos City is the capital of Bulacan and is known for its historical landmarks and delicious food. Some of the best pasalubongs you can buy in Malolos City are Pastillas de Leche, Inipit, and longganisa.
Bocaue
Bocaue is a town in Bulacan and is known as the province's fireworks capital. Some of the best pasalubongs you can buy in Bocaue chicharon and crispy mushroom flakes.
Calumpit
Right after Malolos City is Calumpit. Here you can buy savory Calumpit longganisa, also known as longganinsang bawang.
Baliuag
Baliuag is a town in Bulacan known for its beautiful churches and delicious food. Some of the best pasalubongs you can buy in Baliuag are longganisa and tocino.
Sta. Maria
Craving for the saltiness and crispiness of chicharon? Don't forget to drop by at Sta. Maria to get your hands on this guilty pleasure!
How to Choose the Perfect Pasalubong
Choosing the perfect pasalubong can be challenging, especially if you are not familiar with the place. Here are some tips to help you choose the perfect pasalubong:
Consider the person you are giving pasalubong
Think about who you are buying the pasalubong for. Consider their preferences, dietary restrictions, and allergies.
Choose something unique
Pasalubongs are meant to be souvenirs, so choose something that represents the place you visited. Look for something unique and not readily available in other places.
Check the expiration date
Make sure to check the expiration date of the pasalubong you are buying, especially if it is food. You don't want to give something that has already expired.
Why Bulacan's Pasalubongs are One of the Best in the Philippines
Bulacan's pasalubong culture is a testament to the province's rich history and cultural heritage. From sweet delicacies like Pastillas de Leche and Inipit to savory treats like chicharon and longganisa, Bulacan's pasalubongs are unique and delicious.
Plan your trip to Bulacan now and experience the province's rich culture and delicious food. Don't forget to bring home the best pasalubong from bulacan for your family and friends!