People who want to learn financial freedom must begin with the first step, which is budgeting. There are a bunch of budgeting apps that you hear or see from, but a lot of people get overwhelmed in choosing the best budgeting app either because they really don't know how to use it or because of the competition as to which budgeting app is the best, and we totally get you because we want to make smart choices when it comes to money management (and because the idea of budgeting itself is intimidating).
If you're an OFW or a local that wants to start their money management or to simply end the struggle of choosing the best budgeting app, then we have some free phone budgeting apps that you can start with!
What Does a Budgeting App Do?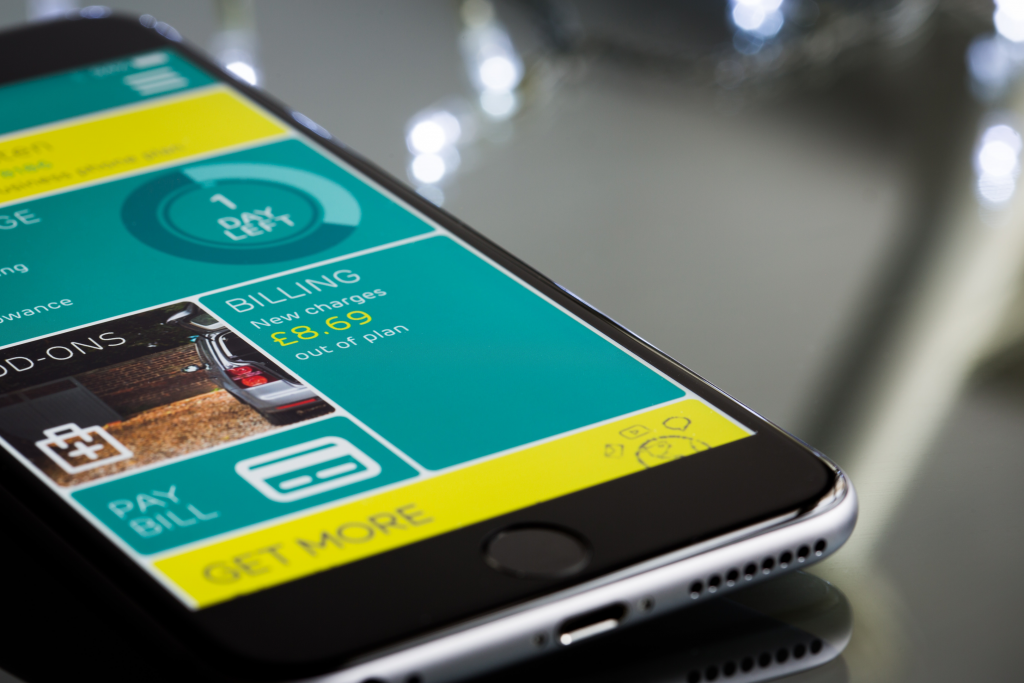 Most budgeting apps track and reflect your spending habits link to your (and to train you how to spend less), and they're available both the App Store and Google Play. Nowadays, these budgeting tools can be linked to various financial accounts such as bank accounts, credit card accounts, savings accounts, and so much more! That way, you can see your cash flow in action and you don't need to worry about expenses such as upcoming bills, personal finances, and many more to track spending and the income that you deposited into your accounts!
What Should I Consider Before Installing Phone Budgeting Apps?
Many people have many considerations when it comes to budgeting apps. For one, they want an easier way to track their personal capital in terms of spending and depositing. Another factor would involve being able to link bank accounts easily so that you wouldn't deal with the hassle of putting in numbers manually to add transactions. Another could be multi factor authentication so that their accounts can be secured.
Whatever the budgeting app you're looking for, we've got free budgeting apps (or free versions of them) for you to try out for whatever need you have!
Mint
Pros
Here's the thing about Mint: It's a free budgeting app with customizable expenses for monthly bills and personal finances as well as an easy access for your TransUnion credit score, customizable alerts for upcoming bills, sync bank and other financial accounts, and it's available on multiple devices, making it the perfect app for everyday budgeters for all levels!
All you need to do is to download it on the App Store or on Google Play, log in using your mobile device or your desktop, and you're good to go in tracking your investments, expenses, and money that goes into your account! After all, it's the number one free budgeting app for beginners and pros and it's easy to use, making it one of the basic budgeting apps for people who want to start budgeting!
Cons
The thing about it is that some users have complaints about glitches that happen in the app like linking issues as well as misplaced budgets at the wrong categories and there are ads that might annoy you while you're in the app, so please bear with those — it also needs to earn money too!
YNAB (You Need A Budget)
Pros
This app is for serious budgeters and for those reaching their monthly financial goal as this app assists users in assigning which dollar (or peso) should go to, making it easier for users to track present and future situations that can happen. It can also help them reflect their spending habits and it's one of the best budgeting tools with free bank sync and you can log in multiple devices with this app so that you can access your budget anytime, anywhere!
YNAB has a free trial for 34 days for you to test it out and 12 months for students for them to test out the waters of budgeting.
Cons
Well, you might be better off with your regular Google Sheet or Microsoft Excel sheet when we say its interface doesn't make a difference (basically, a regular spreadsheet that's set up for you) and it lacks investment management services. It's also $98.99 per year (around P5,163.42), which is kind of pricey for a budgeting app, has more intensive time to learn, and has recent issues when it comes to syncing your financial accounts.
Simplifi
Pros
It's the best budgeting app for cash flow simply because it syncs with your bank account to see where you stand when you track your money and your progress towards your financial goals. This app helps you manage money and your monthly by tracking everything you spend for (including the subscriptions you don't use). This app offers a 30 – day free trial, so you need to make the most out of this app if you want to test the waters!
Cons
Just like any other apps, users have some technical complaints and it's $47.99 per year (around P2,503), which is slightly more affordable compared to YNAB.
PocketGuard
Pros
This app is for people who want to stop overspending and start attaining healthy spending habits with its algorithm being one of the most useful educational resources not only for tracking spending and income, but it also tracks your savings goals to tell you how much you can spend per day with its In My Pocket feature.
It has a free version which has only one budget goal and a basic budgeting account, but it also can track investments and it also has an Autosave feature where PocketGuard automatically withdraws funds from a linked bank account to successfully achieve the user's savings goals. You can also a one time payment of $79.99 (around P4,171.08) to enjoy all of the features Premium users have! How awesome is that?
Cons
If you want to upgrade to PocketGuard Plus, you need to pay $34.99 per year (around P1,824.55) to enjoy the premium features it has to offer and it doesn't have phone support. It also has some technical issues, and its web version is hard to navigate. Autosave is only available to US citizens and there is no bill negotiation feature (which sucks).
Personal Capital
Pros
This accounting software is best used for investors as this app offers free investment tools such as retirement and educational planners as well as a free analyzer and you can track your financial accounts to see how much your net worth is. It also has strong security features such as data encryption, fraud protection, and strong user authentication as well as a money dashboard to track your investment portfolio for short term and long term goals. It's free and its feature, Personal Capital Cash, has no fee for checking account and is available!
Cons
In order for you to enjoy this app, you need to have at least $100,000 (around P5.214M), and its interface is limited to customizations and incomprehensible to use, losing the option to manually add transactions. It also has investment management services that you need to pay, so you better think twice with this one before you think of it as a waste!
Honeydue
Pros
For those who are married and are starting to budget their money as a couple (or if you're living with your roommate), then this free budgeting app is for you! This app lets you chat with your partner and helps couples manage money together, track spending, and coordinate in paying bills.
You can sync your joint bank account (or your separate bank accounts) and set up monthly spending limits in each category and it notifies whether you or your partner (or both) are overspending. It sets reminders for upcoming bills and it has Touch ID mobile access, a multi factor authentication, and data encryption so that everything's safe!
Cons
Some users complain that it has bugs and some transactions don't show up instantly, making them confused and frustrated. And another thing about it is that there's no way in tracking your progress towards your financial goal and there are no reports and analytics for the both of you to find out how much you've spent in the past month.
Budgeting: The Way to Save Money
Budgeting apps help you reach your financial freedom, whether you have the best free budgeting app or just any budgeting app that was recommended to you. Every budgeting app is perfect for every individual's, couple's, or family's needs, depending on how big the financial dilemma is, so this is one of the most common personal finance topics that you'd find in any adulting or financial website or podcast.
Some apps are free in nature. Other apps have free versions and then ask you to pay for its paid version. Whenever you need a budget for something, don't get intimidated with a different budgeting method and some financial information — you may never know you need it for your personal finance.
So what are you waiting for? Link your bank accounts, credit cards, and your emergency fund into a budgeting app you need in the App Store or Google Play, and let's practice the basic art of saving (and spending) money and have a healthy spending habit!
---
Looking for an affordable property? Contact us today
A lot of Filipinos dream of owning their first apartment or house and lot. With today's booming real estate opportunities, there are so many options to choose from.
Here at Vistaland International, we have a roster of affordable property listings from several locations across the country. Whether you're looking for a place to live in Manila, Cebu, Davao and etc, we've got you covered. So contact our real estate agents today!
Vistaland International was primarily created to bring OFW closer to their dream of finally acquiring a home in the Philippines. And with the rising cost of living in the country, OFWs and their families are looking for ways to earn extra cash flow to support their daily needs. Luckily, you can also join the global network of Vistaland International as a real estate professional and earn a commission!
Vistaland International Marketing, Inc. (VIMI) is the international marketing division of Vista Land. Aiming to provide OFWs and migrant Filipinos a home in the Philippines, VIMI has established long-lasting relationships with brokers and clients around the world.
Get started with your property investments! Contact us today and follow our social media accounts: Facebook, YouTube, Twitter, Instagram, and LinkedIn.