Whether you want to admire the view of your place while taking a sip of your coffee or tea or to just simply bond with your family and friends and you don't have a patio, a balcony or a terrace with an overlooking view from your place is the perfect place for you to do that! But of course, we want what's best for you, even if it's about a portion of the house that is outside. After all, it's not just the inside you want to spruce up, but of course, if you want to make your house beautiful, it should be the inside and outside that counts, right?
But here's the problem: So you want to give your balcony a makeover whether you live in an apartment or house, but you don't know where to look for a concept. Don't worry, we got you with a bunch of ideas for you to design little haven of your perfect place as well as some reasons why you need a balcony (or any outdoor space)!
Balcony Is A Must!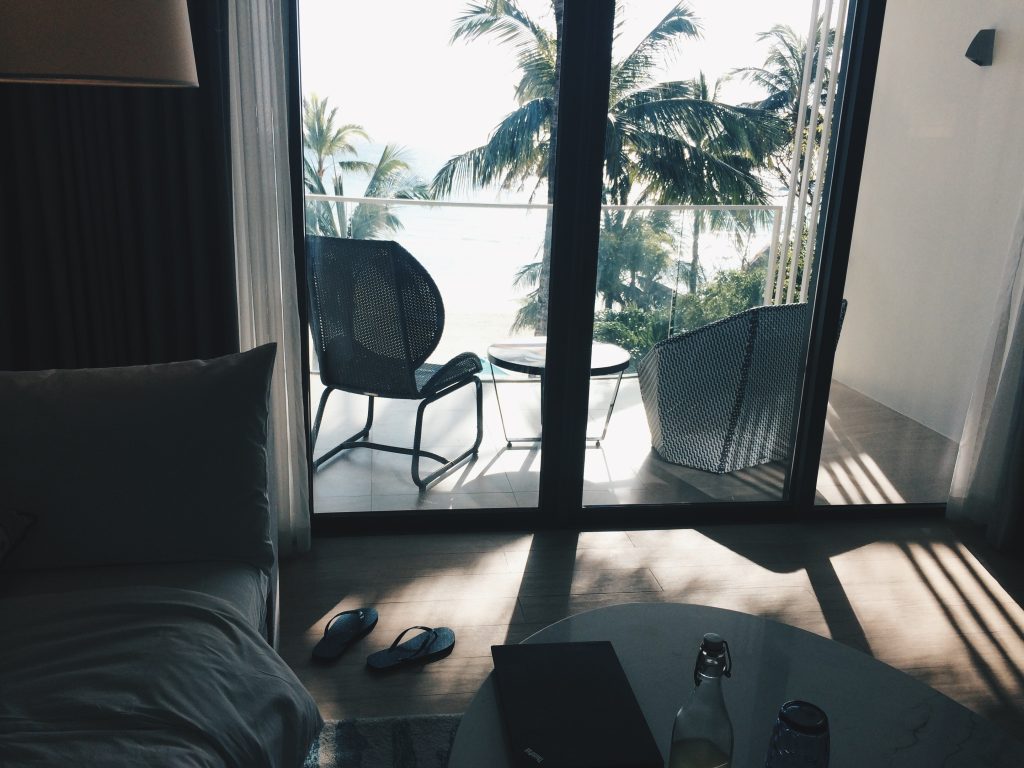 Let us tell you a couple of reasons why people think it's an essential to have a balcony in their future abode.
For some, they want to feel the fresh air that flows freely along the house, apartment, or condo (along with house plants that can be placed on the sill of their balconies) that can definitely improve the air circulation of your living space. For others, they want a place for their loved ones to hang out, and having an outdoor space such as a balcony, terrace, garden, or a backyard does that! For many, they just want to enjoy having their food and drinks (or simply a book) outdoors and some don't have the luxury to even have a terrace to enjoy the overlooking view from their place, especially if you're the type of person who enjoys the viewing pleasure of the sunrise or sunset (or both).
Also, some people think a balcony is perfect so that the light from the sun can warm their place up (and so that you can have a place to lounge around without anyone judging you)!
Whatever the reason you may have in wanting a balcony or any outdoor space at the place you're eyeing for, we've got your back with a bunch of decorating ideas to make your balcony feel more homey and inviting not only for your family and friends, but also for yourself!
Cozy Small Balcony Ideas
The Perfect Outdoor Space
Of course your outdoor space should be happy and conducive, so a wide swing, some interesting tile swatches, some wooden rafters and pastel – colored curtains for your ceiling and a small coffee table with some plants shouldn't be a problem when you want to relax and lounge around on a lazy day with some pillows, right?
With 3 Types of Seating
The highlight of every conversation starts with a round of drinks, some good food, some great company, and a view to remember, so having a wicker sofa that will fit three people plus a couple of small chairs and a small table is perfect for intimate brunch and dinner catch ups (and some laughs and memories). Add some throw pillows and a blanket of faux grass, and you're all set for days and nights to remember!
Cosy and Colourful
For what it's worth, you can go crazy with colors if you don't want your balcony remembered as a Plain Jane. You can have a small garden by having some potted plants either on your balcony sill or you can buy a bunch of planters or a plant stand to put your home plants in, a colorful one – person sofa, and a small table that is perfect to get your cup of tea to sip on while reading your favorite book and relaxing to pass the time.
And They Were All Yellow..
If you're that person who likes yellow and white but don't want to overdo it, then this design should be for you! Yellow and white planters making your house plants pretty while having wooden tiles will make your balcony feel like that it's out of the catalogue! If you want it to have a romantic feel, put some string lights on your ceiling, and you have an instant romantic view with the plants! After all, your love grows where your rosemary goes, right?
The Deck
With rattan furniture, a pinewood deck, and an elevation accent to enjoy the city view from your place, you can round up your closest friends for a tea (or coffee) time and gossip about the latest scoop while enjoying the free flow of the fresh air. Also, did we mention that you can put some house plants with this balcony design? Well, they go with it as well when you put some potted flowers and a dash of dried plants here and there while enjoying the bubbly catch ups you and your girls (or guys, we don't judge) have!
The Fairytale Setting
A wall filled with different flowers of all colors plus a swing, a couple of pillows, and a string of fairy lights at night, anyone? Well, now you not only have an instant IG – worthy background, but it'll also create a romantic atmosphere to feel with your partner especially with Valentine's day around the corner while chilling in your balcony while sharing a bottle of wine for two!
A Pocketful of Sunshine
Think about it: A minimalistic balcony space with a splash of color! This minimalist balcony design will have you screaming with yellow furniture and a bunch of flowers to go with while balancing your floor space so that you can move around and feel the fresh air within you!
A Wall of Sunshine
Whether you want a quiet and peaceful corner to get away from a stressful day or just have a mini personal retreat and shut the world out, it's important to escape and let your mind run wild while you're in your balcony. And what's better if you decide to splash on some yellow paint in a bright shade, add a swing, and a couple of pillows and a coffee table with some flowers that vine out on your ceiling?
We'll tell you what: It's a wall of sunshine with a bunch of flowers and you relaxing on your sunshine wall with a drink on hand and a book on the other!
Out In The Open
If you feel classy and have enough balcony space, you can install a bar unit, some bar stools, and even some wine and beer glasses (and maybe stock up some alcohol and spirits) so that you can create the ultimate bar experience at home without going out and spend so much just for a round with your family and friends for your future intimate get together! All you need is a 5 – star hotel music to complete the vibe, and you're good to go in relaxing after a stressful day at work!
Creating Your Own Safe Outdoor Space
When it comes to creating your own safe little haven, you need to make sure that you know what kind of aesthetic you're going for and you also need to consider if the weather is going to agree with what you're doing especially (when storm season hits) as a lot of people tend to be particular in decorating their own balcony that won't ruin the effort. You don't need to make a dent in hiring top notch designers; all you need are your interior design skills, a crafty mind, some inspiration, and lots of ideas from furniture to decorations in order make your own balcony — well — you!
---
Looking for an affordable property? Contact us today
A lot of Filipinos dream of owning their first apartment or house and lot. With today's booming real estate opportunities, there are so many options to choose from.
Here at Vistaland International, we have a roster of affordable property listings from several locations across the country. Whether you're looking for a place to live in Manila, Cebu, Davao and etc, we've got you covered. So contact our real estate agents today!
Vistaland International was primarily created to bring OFW closer to their dream of finally acquiring a home in the Philippines. And with the rising cost of living in the country, OFWs and their families are looking for ways to earn extra cash flow to support their daily needs. Luckily, you can also join the global network of Vistaland International as a real estate professional and earn a commission!
Vistaland International Marketing, Inc. (VIMI) is the international marketing division of Vista Land. Aiming to provide OFWs and migrant Filipinos a home in the Philippines, VIMI has established long-lasting relationships with brokers and clients around the world.
Get started with your property investments! Contact us today and follow our social media accounts: Facebook, YouTube, Twitter, Instagram, and LinkedIn.