Christmas season is fast approaching and we're certain that every single one of you is busy filling up your shopping carts with Christmas decorations and colorful ornaments to join the celebration and merriment.
Speaking of decorations, Christmas trees are probably the most popular Christmas decorations. What's Christmas without a Christmas tree, right? However, if your interior space is small to add a full-sized tree littered with ornaments and decorations, why don't you try these Christmas tree alternatives?
We've rounded up a list of DIY alternative Christmas tree ideas so your humble abode is ready just in time for the festive season!
Origin of Christmas Trees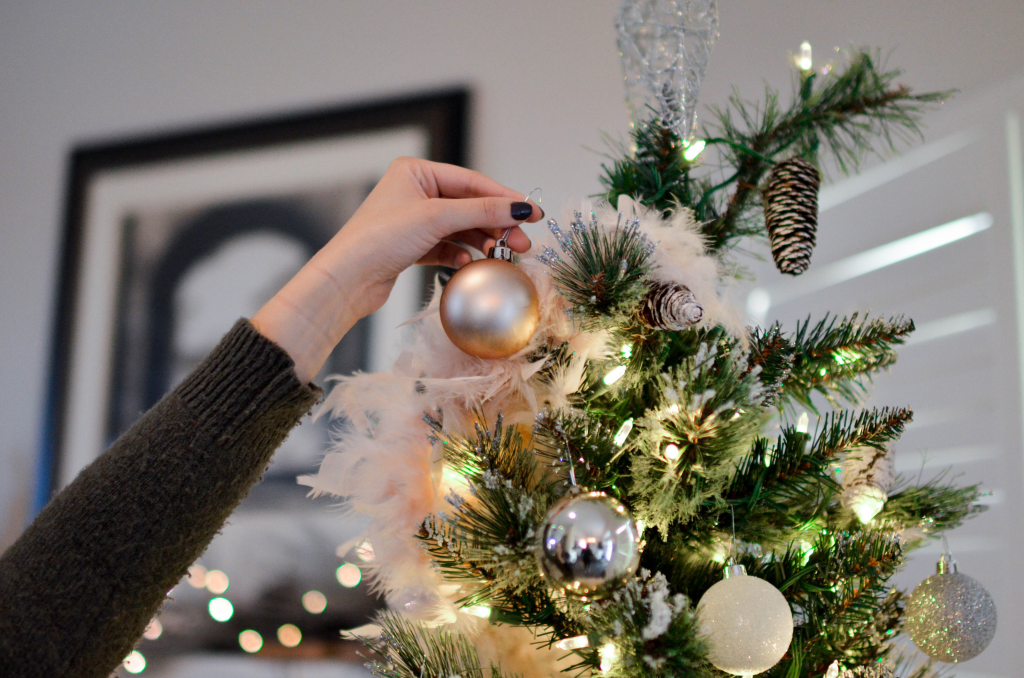 Have you ever wondered when did we start adding these huge evergreens inside our homes?
Well, we can give the credit to German devout Christians for it! Back in western Germany, there was a popular medieval play that depicted the life of Adam and Eve. In that play, they used a fir tree and hung up an apple to symbolize the paradise tree. On the eve of December 24th, Germans would set up their own paradise trees inside their homes. But instead of apples, they hung up wafers, which symbolizes redemption. Later on, these wafers are replaced with cookies. Candles were also eventually added, meaning Jesus Christ as the 'light of the world.'
Aside from the paradise tree, Germans would also add a 'Christmas pyramid.' It is a wooden shelf that is triangular in shape. Christmas figurines were added as well as evergreens, candles, and a star.
During the 16th century, the concept of the paradise tree and the Christmas pyramid merged, giving birth to the modern Christmas tree we know now. This tradition reached England in the 19th century and was made popular by Queen Victoria's husband Prince Albert, who was born German. The Victorian Christmas tree was decked with toys, candles, candies, small gifts, and popcorn strings, which were hung up on branches by ribbons and paper chains.
Christmas Tree Alternatives for Small Spaces
We can't deny the beauty and joy a traditional Christmas tree brings inside our homes. However, this year, reinvent the holiday tradition with these DIY Christmas tree alternative ideas!
Cardboard Christmas Tree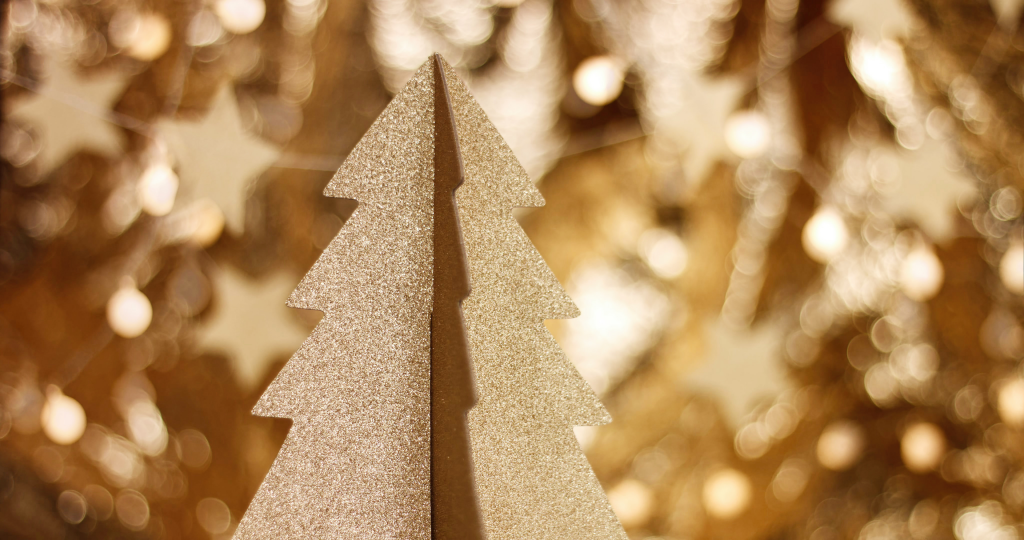 Start reusing those cardboard delivery boxes with this beginner-level DIY project!
Start by tracing a Christmas tree shape into your cardboard. You will need to create two pieces of these. Then, make a slit in the center of one of the shapes, starting from the top, and ending halfway. For the second one, make another slit in the center, but start from the bottom this time. Assemble your Christmas tree by sliding each cutout through the slits. Let your creativity run wild when decorating!
Now, you have beautiful Christmas decor that is 100% sustainable!
String Light Christmas Tree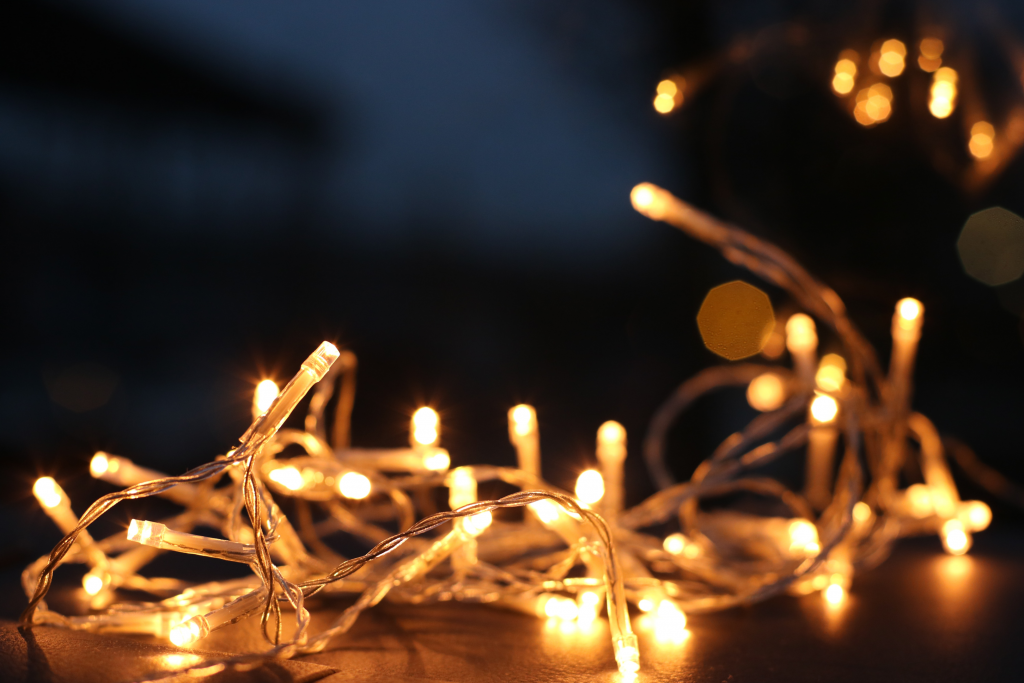 Keep the holiday spirit bright and glittering with this next project!
This easy alternative Christmas tree will only need fairy lights or string lights, some tape and hooks, a pair of scissors, and a bit of your imagination!
Find a blank wall where you want to create your tree and start taping your lights in a Christmas tree pattern! This project will surely light up any space, bringing in that festive feel!
Succulent Christmas Tree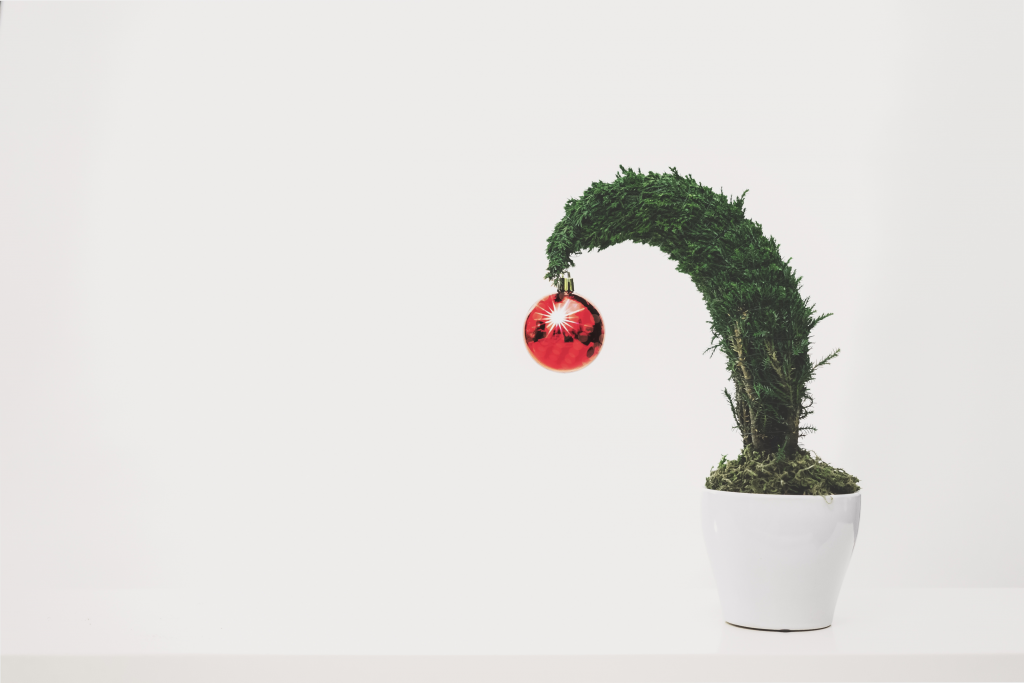 Tired of decorating the same old traditional tree? Why not go for your houseplants and succulents this time?
Easily create a minimalist Christmas tree by adding little ornaments, Christmas balls, and string lights onto your snake plant, monstera, and photos plant! Works great with herb plants like rosemary, too!
Your little Christmas tree is ready to take its spot as a holiday table centerpiece!
Driftwood Christmas Tree
Mind highlighting the branches this time?
This rustic Christmas tree adds that earthy element and feel to your interior space! Just collect some driftwood or raw wood and assemble them into a Christmas tree outline. You can soften this look by adding touches of white and silver. Hang ornaments, Christmas lights, and other decorating, filling the gaps and spaces in between. And for the final touch, a star on top!
Go Abstract
This year, try something a bit different with your paradise tree by going abstract!
Take this abstract Christmas tree made by Lia Griffith made up of copper pipes and illuminated by string lights! The material may sound unconventional, but with just a sprinkle of creativity, you'll have a unique tree for the Yuletide season!
Photo Christmas tree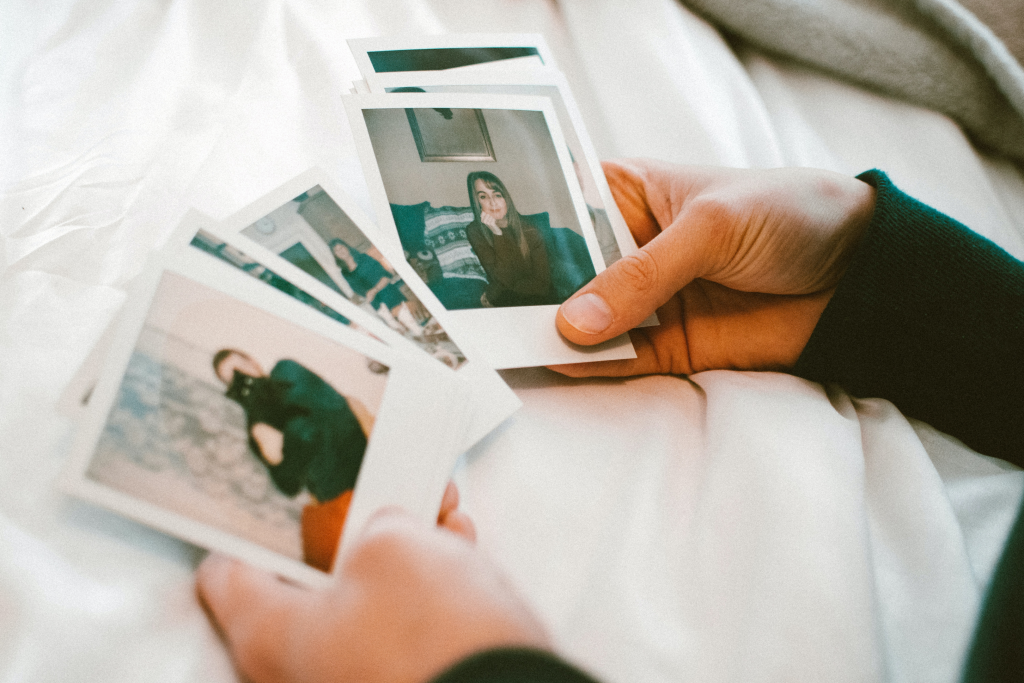 If you're feeling a bit nostalgic, why not create a Christmas tree made out of your family photos and friends' photographs?
Stack wooden blocks until they resemble a tree shape. Paste your beloved photos on the side facing up. Or, you can hang the photos in the shape of a Christmas tree! And to complete the equation? String lights and a star on top!
Wooden Dowel Christmas tree
Perfect for minimalist interiors, this wooden dowel Christmas tree is very easy and fun to make! Start by assembling the dowels into a Christmas tree shape. Then you can start adding your favorite ornaments and decorations for that added festive touch!
Similarly, you can repurpose antique spindles through this project.
Chalkboard Christmas tree
Get a piece of chalkboard and attach faux or real evergreens using hot glue on it! Feel free to add small ornaments and decorations as you wish! This non traditional Christmas tree makes a stunning focal point or accent piece in your living room!
Or, if you're up for some commitment, convert a part of your wall into a chalkboard wall by coating it with a few layers of chalkboard paint. After the paint dries, draw a Christmas tree and decorate it with twinkle lights, stockings, and other ornaments.
The great thing about this project is you can easily change the drawings and decorations according to season and occasion!
Suspended Christmas tree
If you are running out or have limited floor space, why not try hanging your Christmas tree instead? There are lots of creative ways to hang suspend your Christmas tree just like this clever idea by Better Homes and Gardens!
Wine Bottle Christmas tree
Just fill a wine bottle with fairy lights and poof! An instant Christmas tree!
With this list of alternative Christmas trees, we are certain you won't run out of ideas to turn your home into a Christmas wonderland!
---
Looking for an affordable property? Contact us today
A lot of Filipinos dream of owning their first apartment or house and lot. With today's booming real estate opportunities, there are so many options to choose from.
Here at Vistaland International, we have a roster of affordable property listings from several locations across the country. Whether you're looking for a place to live in Manila, Cebu, Davao and etc, we've got you covered. So contact our real estate agents today!
Vistaland International was primarily created to bring OFW closer to their dream of finally acquiring a home in the Philippines. And with the rising cost of living in the country, OFWs and their families are looking for ways to earn extra cash flow to support their daily needs. Luckily, you can also join the global network of Vistaland International as a real estate professional and earn a commission!