Investing in a condominium in the Philippines is one of the finest things life has to offer. Of course, every OFW and migrant Filipino wants to see the fruits of their labor. And one good way to showcase this is by obtaining something you can call your own. You can get the better rewards for yourself starting even in your prime age because of the affordable price packages of condominiums in Vista Land.
You might be looking into a number of products for investment purposes or you might be curious about investing in real estate, which can be quite a headache because of all the skimming and scanning through different materials. So here is a comprehensive condo investment guide to help you get that wise decision on point.
Vertical Villages in Vista Land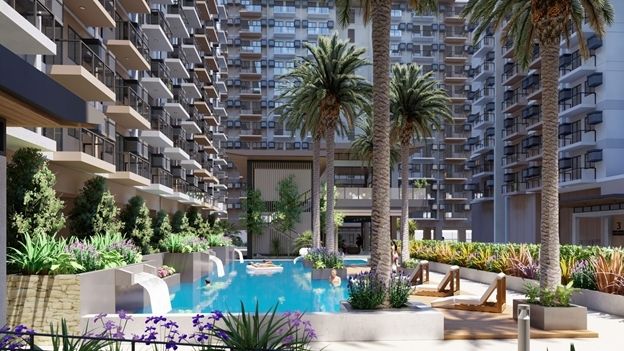 For years, Vista Land has developed several house and lot subdivisions in the Philippines that provided more than 500,000 Filipinos a safe haven to live in. But with the growing infrastructure developments in metropolitan areas, there is also an upturn in demand for a residential space. Whether you are an OFW or a migrant Filipino, having a home in the city brings you closer to business establishments, social hubs, recreational parks, and fine dining.
Best Condo Investment for OFWs
Bria Astra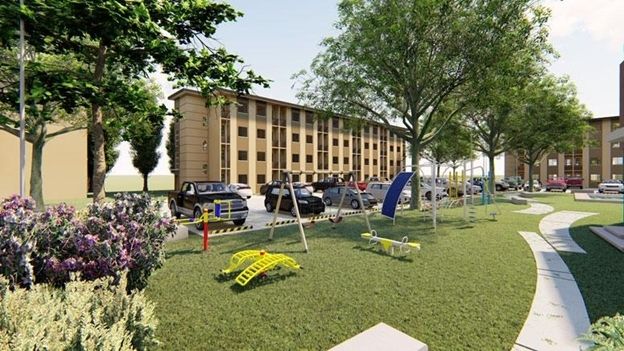 If you are looking for an affordable condo unit near the city, Bria Astra is a pre-selling condo development that offers lower prices which is best for young OFWs who wish to have their home. Astra is the condominium development from Bria Homes. The project is set to launch as a mid-rise affordable condominium development that will soon rise in four progressive cities namely: General Trias, Cavite; Calamba, Laguna; Mactan, Cebu; and Cagayan de Oro, Misamis Oriental.
Even though it is a budget-friendly condominium development, you can enjoy comfort and convenience without compromising the quality of your condo home. Bria Astra homeowners can relax in a spacious 24sqm studio unit with a provision for one bedroom, one toilet and bath, dining area, kitchen area, and living area.
Live a healthy and active lifestyle with Bria Astra's amenities within the condo development. You can spend your leisure time at the fitness gym, swimming pool, clubhouse, and function hall. Among the other amenities in the building is the shower area and admin office on the ground floor. You would not even have to worry about security since Bria Astra features its guarded entrance gates, CCTV cameras, and roving security guards.
For future developments, Bria plans on building a provision for a school at Astra General Trias and a wet and dry marketplace and food park within Astra Calamba's premises. Both of these projects will feature two hectares of condominium development composed of 11 four-storey walk-up buildings, 880 one-bedroom condo units, and 237 parking spots.
These future developments are perfect for OFWs to invest as early as possible. With the affordable price range today, OFWs and migrant Filipinos can shed some of their money and let their condo investment's value appreciate. For young professionals, Bria's Astra condominium community can indeed be their first home as they create lifelong memories and make their dreams come true with its affordable price and value-for-money offerings.
Discover more house and condo investments in Bria.
Camella Manors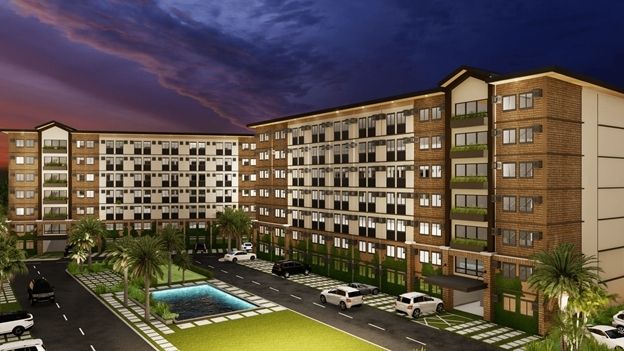 Camella Manors Bacolod- Olvera
You probably heard about the "Camella Homes" which is one of the established housing projects trusted by the Filipinos, now they are here to spice things up and elevate their game by catering to the condominiums category. You heard it. Camella Manors is a vertical project situated at the heart of Vista Land's communicities to offer a holistic lifestyle to its residents. Camella Manors is also here to provide you with high quality and exclusive condominium villages. Camella Manors continuously elevate lives through these 5 Towers of Commitment: prime location, suburban environment, security and wellness, value for money, and practical condo investment.
Just like the vibrant yet laid-back community of Camella Homes, you can live comfortably with Camella Manors' 30.36 sqm studio unit, 36.30 sqm one-bedroom unit, and 40.26 sqm two-bedroom unit. These condo units come with a provision for a bedroom/s, one toilet and bath, living area, dining area, and kitchen area.
Because of its prime location near schools, churches, hospitals, shopping malls, and public transportation, you can easily navigate your way through traffic and still arrive at your destination on time. Camella Manors proudly boasts its exclusive amenities where homeowners can have a good time swimming in the pool, working out at the gym, or shopping at the commercial strip near the condo building.
This is perfect for OFWs who want their condo investment to sit on a balance of business and personal endeavors as most of the projects are situated on more developed locations which guarantees the best ambiance for a quality living with pride and authenticity.
A promising future awaits at Camella Manors!
Vista Residences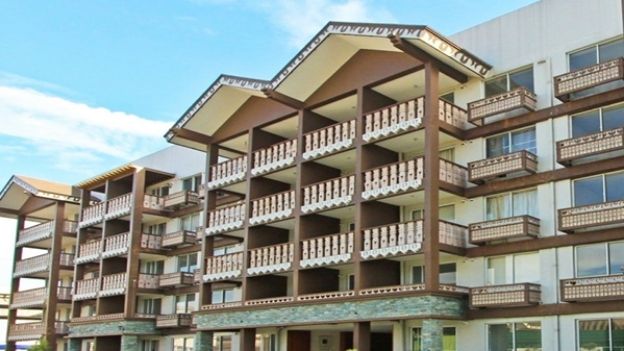 Vista Residences- Pinecrest in Quezon City
Visualize yourself waking up in the morning with the stellar views of the building skyline in the heart of the metro. There is no need for a long ride to work or school as Vista Residences' condominium developments are conveniently located in Metro Manila. Having a home in the city cuts your travel time shorter when you are going to your workplace or school. Living within the hustle and bustle of the central business district may feel a bit hectic but you have the advantage of living within walking distance from commercial establishments and train stations.
At Vista Residences, you have three condo unit options to choose from, a studio unit, one-bedroom unit, and two-bedroom unit with the essential condo unit features such as a provision for a bedroom/s, one toilet and bath, dining area, kitchen area, and living area. It has two main condo project series, the University Series and the Professional Series targeted towards students and young professionals respectively.
The University Series is a wide selection of transportation-friendly condo developments situated across premier universities in Metro Manila. Whereas, the Professional Series is a variety of condo projects strategically located in Manila's central business districts. Whether you are a student or an independent professional, Vista Residences lets you live an easy life right at the heart of the city.
Vista Residences, as a condo investment option, is well-suited for OFWs and migrant Filipinos who have children going to school in Manila or relatives who have work in Manila as well. You can enjoy living in the central business district while also having the comfort of a home in a condo unit.
Delivering comfort at all times, Vista Residences is a worthy condo investment!
COHO by Vista Land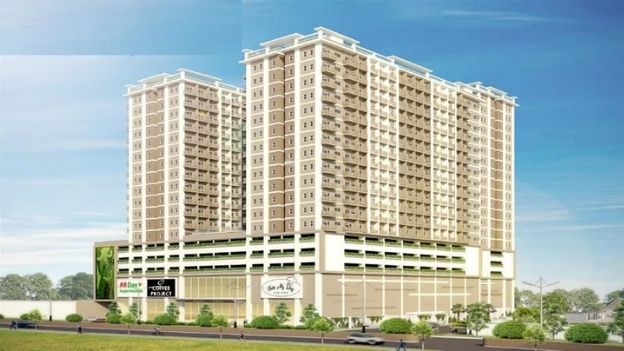 COHO- The Courtyart Taguig
Imagine living in a condo home where you can shop and dine that is only a stone's throw away from your building. Being Vista Land's newest stylish condominium development in Metro Manila, COHO (Condo Homes) is a highly-preferable asset for OFW investors who wish to have a minimal vacation space in Taguig, Las Pinas, Bacoor, and Tagaytay. Living at COHO by Vista Land not only brings you closer to entertainment hubs and business offices, but you would never have to worry about weaving in and out of traffic anymore.
You can create beautiful lifestyles with COHO's 24 sqm studio unit, 34sqm one-bedroom unit, and 44sqm two-bedroom unit. These condo units have a provision for a kitchen area, dining area, living area, one toilet and bath, and bedroom/s. You get to enjoy the views of the city or the condo's amenities with COHO's provision for a balcony.
With COHO's exclusive amenities and proximity to shopping malls, you can achieve that work-life balance you have been dreaming of. Each COHO community has its own fitness gym, swimming pool, clubhouse, CCTV cameras, and guarded entrance gates. COHO has what it takes to spruce up your way of living when you spend laid-back afternoons at Coffee Project, get freshly-baked pastries at Bake My Day, pick up groceries at All Day Supermarket, and buy the latest home furniture trends at All Home.
COHO by Vista Land is an ideal condo investment for OFWs who have already spent several years abroad and have saved up enough money to invest in a long-term asset. With a condo home metro, OFWs and migrant Filipinos can peacefully relax before coming home to the province especially after a red-eye flight.
Create your own beautiful lifestyle at COHO!
Condo living has become widespread nowadays. People tend to get a property for varying reasons; some for investment, some for their family's safety, some for hangout haven, and some even buy it as a gift and for whatever reason they may have, one good thing about this is certain, they all share the same experiences of being happy and satisfied and are reaping the fruits of their investment now.
Any condominium is really a good choice. It's just how the owner will manage to do his resources and of course all of these come from a series of careful and strategic planning and of course it must be suitable to your considerable factors.
How about you, what project do you want for your next condo?
Invest in a condo today! Vistaland International is here to serve you.
To every Overseas Filipino Worker (OFW) and migrant Filipino who are looking for a house and lot or condo for sale in the Philippines, Vistaland International has a diverse portfolio of OFW property investments. From socialized housing developments to condominiums for sale in the Philippines, Vistaland International has satisfied the dreams of every OFW investor.
Vistaland International offers different kinds of real estate assets and affordable house and lot units to ordinary Filipinos as well. Having one of the largest real estate companies in the Philippines as part of their selection of real estate investments, VIMI aims to provide quality homes that are built to last for future generations.
As the international marketing division of Vista Land, we provide several financial growth opportunities for OFWs' real estate investment in the Philippines.
Become an OFW investor and grow your real estate asset with VIMI! Connect to us via our live messenger button or contact us here.
---
Vistaland International Marketing, Inc. (VIMI) is the international marketing division of Vista Land. Aiming to provide OFWs and migrant Filipinos a home in the Philippines, VIMI has established long-lasting relationships with brokers and clients around the world.
Get started with your property investments! Contact us today and follow our social media accounts: Facebook, YouTube, Twitter, Instagram, and LinkedIn.