Wonder where is the best place to live in the Philippines? Well, let me give you a tour to the wonderful Pearl of the Orient.
The Philippines is known as one the world's best places to travel and settle down or retire for expats or OFWs. The tropical country is located in Southeast Asia and is rich in travel destinations, pristine beaches, culture, history, and religion.
When visiting the Philippines, you'll most likely be greeted by warm smiles and friendly hellos from the locals. The weather is warm throughout the year, but it does cool down at night. The best time to visit is during the month of March through May because of the abundant sunshine and warm weather.
Many expats choose to retire in the Philippines because of the tropical ambiance that creates a welcoming feeling for visitors or new residents. With over 7,000 islands to explore, you'll find plenty of residential options outside of Metro Manila.
Is the Philippines a safe place to live?
Generally, the Philippines is a safe place to buy a home and enjoy a simple lifestyle. However, it is still a developing country and there are some certain parts of the country that we should limit our visit to. Although the peace, safety, and security levels vary from Filipino to Filipino, expats and foreign people often face challenges such as culture shock and other inconveniences when they move or live in the Philippines.
Thanks to modern technology and societal advancements, foreign people, OFWs, and migrant Filipinos should not be afraid to live in the Philippines.
If you're a foreign investor looking into the Philippines as a country to live out the rest of your days, then keep on reading. Next, we'll list down the safest and livable cities in the Philippines.
The Safest Cities in the Philippines
In this article, we'll take you on an online adventure. From Luzon, Visayas, and Mindanao, you'll discover the safest and best places to enjoy living with your family.
Tagaytay City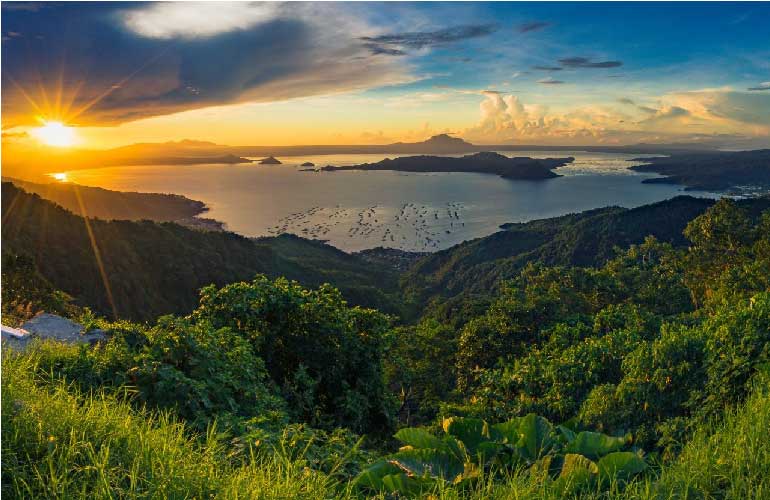 As a weekend getaway place, you'll love Tagaytay for its scenic view and fresh air. During the months of April to October, an average temperature of 18-22 degrees Celsius is best enjoyed in Tagaytay City. The population density here stands at about 100 people per square kilometer.
The best time for you to enjoy living in a beautiful house and lot in Tagaytay is during summer season when people flock this city for its cool weather, fresh air, and scenic view of Taal Volcano in Taal Lake, Mount Maculot, and Mariblo Mountain Range which are all easy accessible with your car.
Cost of Living in Tagaytay City
According to Numbeo, rent prices in Tagaytay are significantly lower than Manila at a rate of 80.88%. Renting an apartment or condos in Tagaytay City is around PHP5,000 – PHP 13,000. However, if you wish to buy a house and lot or condo in Tagaytay, prices are higher than in Manila mainly because Tagaytay is a well-known tourist destination.
Is Tagaytay A Good Place To Live?
If you're seeking cooler climates and want to be surrounded by nature, then Tagaytay is a great place to live. And as one of the most sought after cities to live in due to its proximity from Metro Manila, Tagaytay promises a lot of job opportunities, best schools in the country, and accessibility to other cities in Southern Luzon.
Tagaytay has so much to offer! View available properties in Cavite here.
Baguio City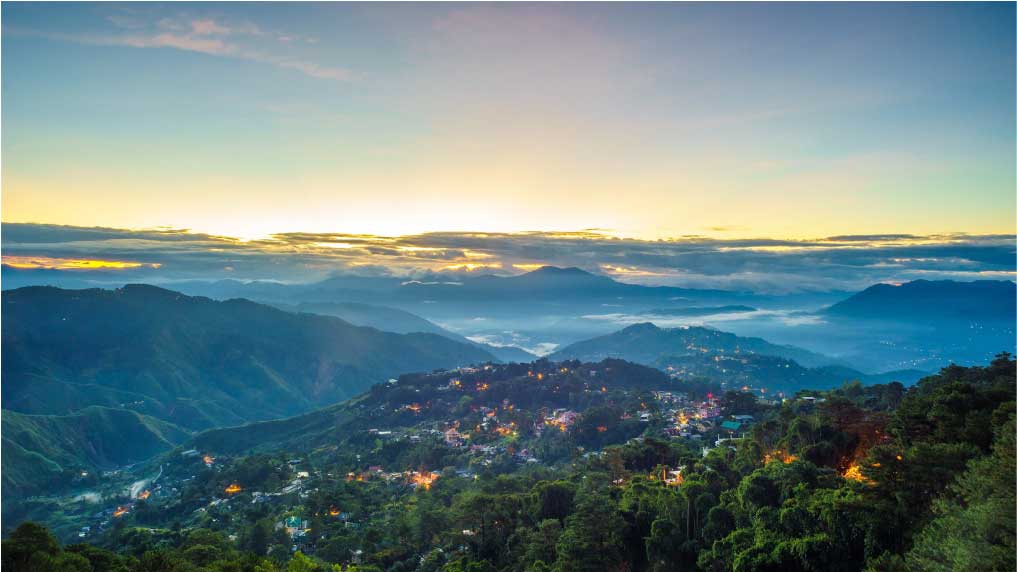 Baguio is best known as the Summer Capital of the Philippines because it is where people go on a summer break to escape from Manila's scorching heat. The best time for you to enjoy a house and lot investment here is during the Christmas season which starts in September when people flock to this city for its cool weather, fresh air, great food, interesting festivals, and historical value. Tourists are also drawn by Baguio City's proximity with other popular tourist destinations such as La Trinidad Valley (known for strawberry farms), Sagada Town (famous for Sumaguing Cave), and Mount Pulag National Park (highest peak in Luzon).
Cost of Living in Baguio City
The average cost of living in Baguio City is around PHP24,000 for single individuals and around PHP80,000 a month. Renting in Baguio is 62.87% lower than Metro Manila. You can also choose to rent out rooms in your own house and lot instead of renting an entire unit just so you can provide housing for more people while earning extra income on top of what your property investments yield.
Is It Safe to Live in Baguio City?
In the city of Baguio, crime is very minimal. In fact, it's one of the safest cities in all of the Philippines according to the Numbeo database.
Your home and nature is waiting for you. Buy a condo in Baguio now!
Lipa City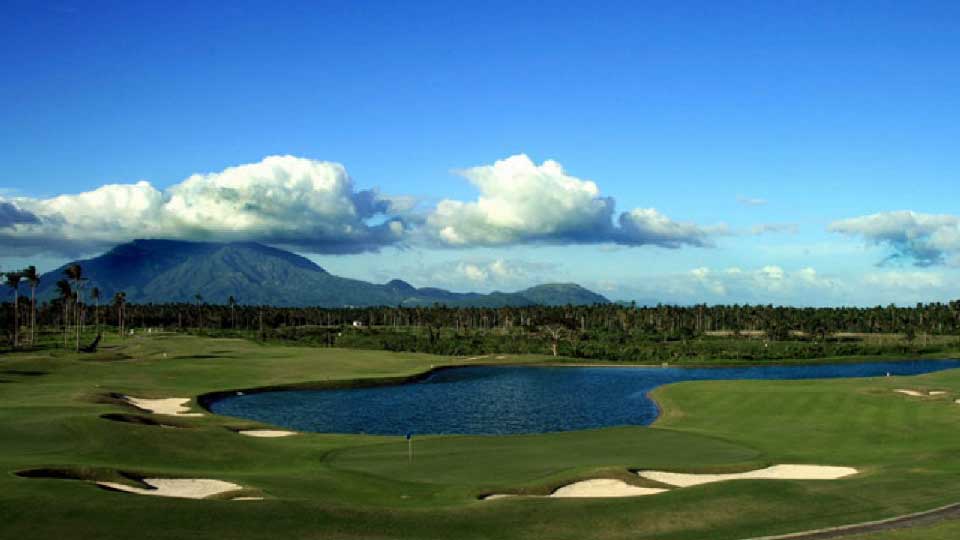 Lipa is an amazing city because it's close to other metropolitan areas like Manila and travel destinations such as Baguio and Tagaytay. You can choose an area that best suits your needs whether you want somewhere near the beach or in the mountains where there is plenty of fresh air for you to breathe.
Since Lipa is home to several universities such as De La Salle Lipa and Systems Technology Institute College; this means more employment opportunities since these schools need teachers on top of having students also looking for work after graduation.
Cost of Living in Lipa City
Lipa City is home to many affordable housing projects where you can find a house and lot for sale starting at Php 750,000. This means that even if your budget may be small, it doesn't mean that you will not have the best quality of life. You can live in Lipa without worrying about rent or mortgage because owning one is much cheaper than paying monthly dues every month.
Is Lipa City Safe?
Lipa is much safer than other places in the Philippines because it has a crime rate that ranks below average, meaning you can live comfortably without fear of illegal activities like drug use or theft happening around your neighborhood.
Batangas City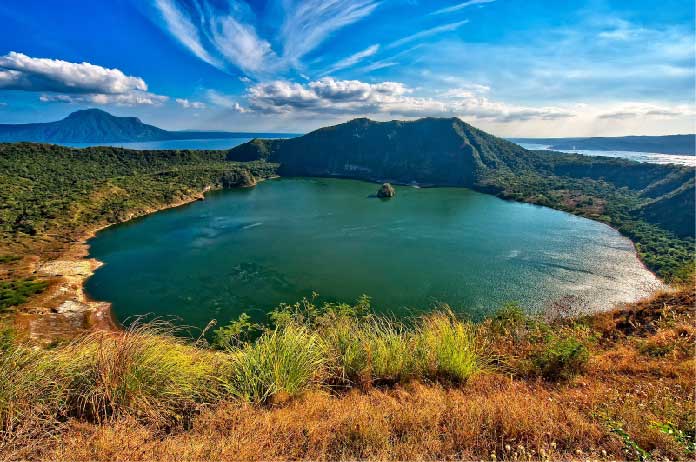 Batangas City is best known as the home of Taal Volcano and Taal Heritage Town. It is also best known for its beaches, city life, and savory local cuisine.
The best part is that this city has many job opportunities and it also offers quality education to students who want to pursue college education. Living in Batangas City allows easy access to the CBD area, which can be reached by bus or train.
Cost of Living in Batangas City
The cost of living in Batangas City is much cheaper compared to other cities in the Philippines. It has an average daily living cost of around PHP1,050, which can even go lower if you live outside the city areas and commute through public transportation every day. Buying a house and lot in Batangas City can cost around PHP125,000 for the total down payment.
Is It Good To Live in Batangas?
Batangas City has average crime rates which makes it fairly safe to live in with children. You can enjoy living in Batangas while being in proximity to Metro Manila, the hub of industrial, commercial, and central business districts.
Your dream home awaits. Click here to see properties for sale in Batangas.
Puerto Princesa City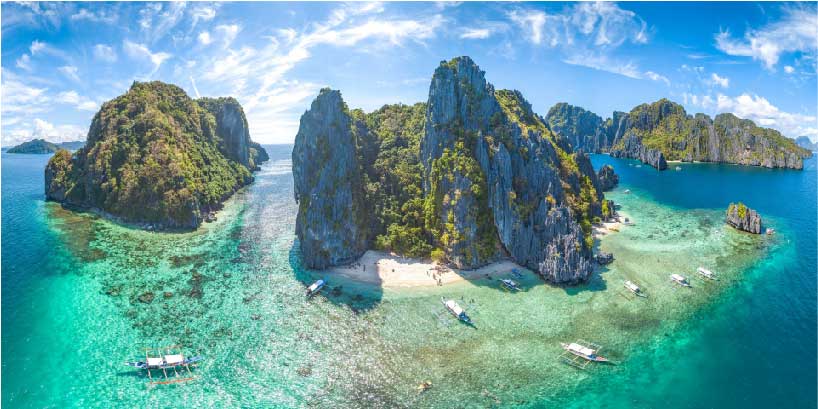 Puerto Princesa City is located in Palawan, Philippines. It is best known for being the home of the Puerto Princesa Subterranean River National Park which was recognized as one of the New Seven Wonders Of Nature in 2012. Palawan was crowned the title of the Most Beautiful Island in The World last 2020, gaining a surge in housing developments and business opportunities. As the last ecological frontier, Palawan is one of the best places to live in the Philippines.
Cost of Living in Puerto Princesa
According to Living Cost, the average cost of living in Puerto Princesa City is around PHP28,800. Utilities on average cost an extra PHP4,000 per month and the length of lease agreement is best if negotiated over six months to one year, with most landlords offering only six-month contracts at best.
Is it safe to live in Palawan, Philippines?
Best known for its beaches, the whole island of Palawan has a low crime rate report. It's best to stay within the city limits of Puerto Princesa, especially after sunset.
Looking for a house in Palawan? Check this listing!
Cebu City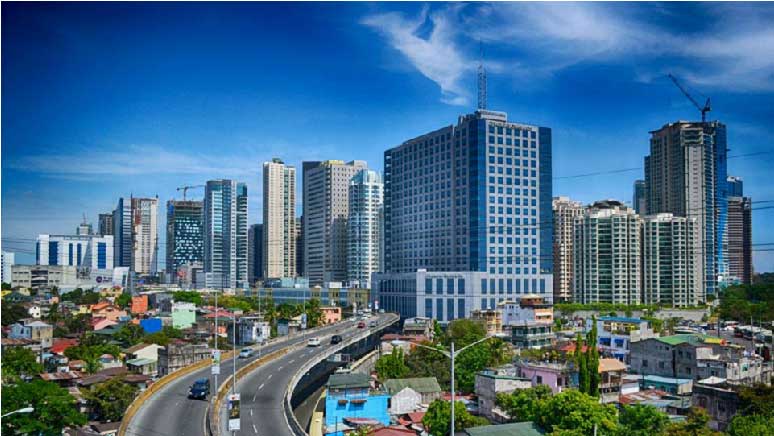 Cebu City is known as the "Queen City of the South". It is located in Central Visayas, making it one of the best places for business and tourism. Cebu is best known for its shopping malls, beaches, historical sites including Fort San Pedro which was built in 1565 during Spanish colonization, and several heritage houses that are still standing to this day.
Cost of Living in Cebu
With a cost of living index at around 30,000 for its best areas and about 46,700 in others, Cebu has one of the best average costs throughout the whole country. A typical meal will only cost an average Filipino worker slightly more than 200 pesos.
Is Cebu Philippines a safe place to live?
With a crime rate of around 70 for every 100,000 people and an average police response time of 36 minutes in any given part of Cebu City.
Want to live in Cebu City? Click here!
Bacolod City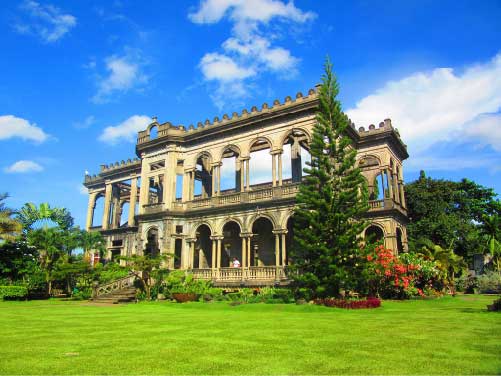 Bacolod City is located in the province of Negros Occidental in Western Visayas. Bacolod is best known for its MassKara Festival, a festival held every October that features brightly colored masks and costumes created by local artists to give life to what has been called "the happiest face" in all of Asia.
Cost of Living in Bacolod City
The average cost of living in Bacolod is relatively low. For expats and OFWs who want to move to the Philippines on a budget, Bacolod is one of the best places in the country where you can live comfortably while keeping costs down. Bacolod has many affordable options for real estate investment properties including single-family homes and multi-unit buildings such as condos in Bacolod suited for rental property investment.
Is Bacolod City safe?
Bacolod City is one of the safest cities in the Philippines to visit and live with your family. Bacolod has a relatively low crime rate, little traffic problems, and it offers peace of mind to expats and foreign investors who choose to live here.
Discover great places to live in Bacolod. Click here to see properties for sale in Bacolod.
Iloilo City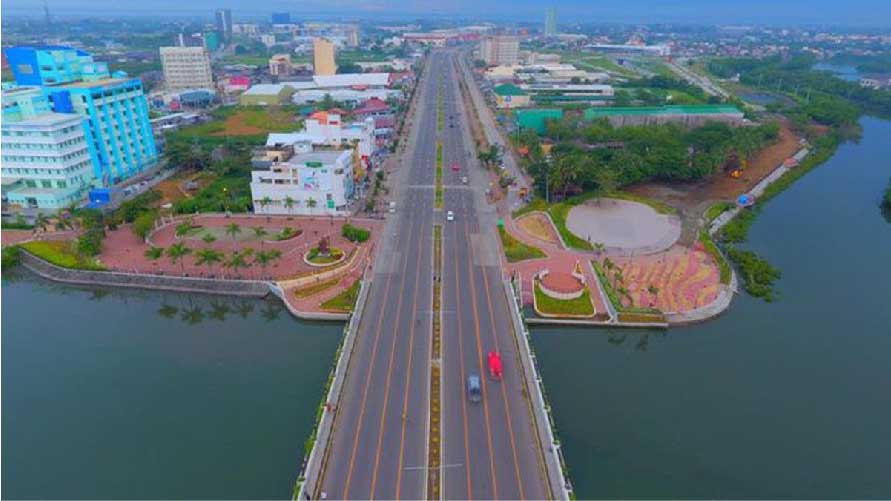 Iloilo City is located in Panay Island, Western Visayas. It is also popularly known as the City of Love with vibrant multi-colored buildings and polite locals that would happily help you. Throughout the years, it has become a rising economic hub in the Western Visayas region.
Cost of Living in Iloilo City
Iloilo City offers a good quality of life and higher standard of living. Renting an apartment or condo in Iloilo is 80.75% lower than in Manila. Additionally, a single person can spend at least PHP 24,000 monthly. For families, it can range from PHP 30,000 to PHP 80,000 depending on the lifestyle and number of children.
Is Iloilo City safe?
Iloilo has been categorized as one of safest cities in the Philippines. Iloilo City is very safe because there are moderately low crime rates, which means you can expect your belongings and personal safety to be protected at all times.
Click Here for Properties for Sale in the City of Love!
Davao City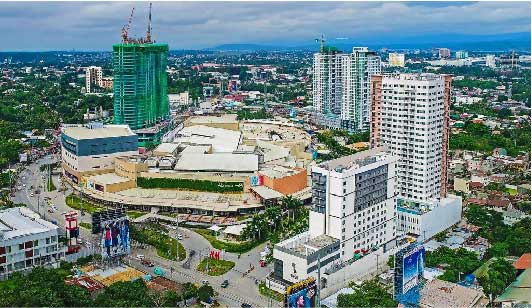 Last but definitely not the least, Davao City is named as the safest city to live in the Philippines. Next to Manila, Davao is the second best city to live in. You are guaranteed the best security and the best peace of mind.
Cost of Living in Davao City
The best part about living in Davao is that it's very affordable. The cost of food and transportation is considerably lower than the other areas in Metro Manila. It has a moderate to high quality of life, with low pollution rates as well as an ideal weather (warm climate). Real estate in Davao is bustling with demand. There are many developments going on in the city, with new housing projects being opened up frequently. The best part is that most of these real estate investments have long term capital appreciation and high rental yields as well.
Is Davao City Safe?
Davao City has a low crime rate, which makes it very safe to live in. In addition, you can consider buying your dream house and lot in Davao or building an investment property in the city because every year, there are new developments taking place that are promising to bring in the best houses for sale. Davao, in general, offers a safe environment for its residents. It has the lowest crime rate among all Philippine cities at only 338 crimes per every 100,000 people.
Live in the safest city in the Philippines. Live in Davao!
The best place to look for property investments could be any of the cities mentioned earlier. OFWs value their money and they make sure they acquire only the best real estate investment in the Philippines.
Vistaland International was primarily created to bring OFW closer to their dream of finally acquiring a home in the Philippines. And with the rising cost of living in the country, OFWs and their families are looking for ways to earn extra cash flow to support their daily needs. Luckily, you can also join the global network of Vistaland International as a real estate professional and earn a commission!
Vistaland International Marketing, Inc. (VIMI) is the international marketing division of Vista Land. Aiming to provide OFWs and migrant Filipinos a home in the Philippines, VIMI has established long-lasting relationships with brokers and clients around the world.
Get started with your property investments! Contact us today and follow our social media accounts: Facebook, YouTube, Twitter, Instagram, and LinkedIn.