It is inevitable for your small family to grow big as the years flew by. And sooner or later, your family will outgrow the current home you are residing in. A growing family calls for bigger living space and more rooms for every additional member of the family.
Moving into a new, bigger house could be an option but not every family could afford to switch homes in an instant. Why not try adding home additions to your current house instead of searching and moving into a larger house? Not only that it will add extra living space for your family but will increase your property's value as well!
What are home additions?
Home addition is a type of major home improvement project that adds extra living space into an existing house. As mentioned earlier, home additions are made to address the property owner's need for extra living space or if they just want to upgrade the style of their house.
For instance, taking care of aging parents may require you to add an in law suite. Others need extra rooms for their kids, want to remodel their dining room or build an entertainment room for the whole family to enjoy.
Whatever your purpose may be, home additions hit two birds with one stone by answering your call for extra space while at the same time increasing value appreciation of your home.
How much will a home addition cost?
To give you an insight about the potential costs of your chosen home addition project, consider the following factors:
Project size. The bigger the space requirement of your project, the higher it will cost. In figures, home additions will typically cost you $85 (4,700 pesos) to $200 (10,900 pesos) per square foot.
Permits. You will also need to secure necessary building permits before you can start on your home addition project and also to make sure your project is still within the building codes.
Labor. Of course, you will need construction and home renovation companies to do the actual work for you. In fact, almost half the price of the home addition costs goes to the contractors.
Location. The cost of your home addition will also vary depending on your property's location.
Additional materials. You will also need to allocate a budget for the additional materials needed for your project.
Home Addition Ideas that will Add Property Appreciation Value
Conventional house addition
This traditional way of home addition is basically adding a new structure divided into rooms onto the side of the house with direct access to the main house. When planned and done right, this house addition can seamlessly blend into the existing house, creating a whole new, larger living space.
The extra square footage could be a family room, a dining room, a laundry room, a guest bedroom, a primary bedroom, or even a master bedroom. Kitchens are usually out of the list unless you are aiming for an apartment suite or want a bigger kitchen.
Take note that this type of home addition is considered as a major addition and requires lots of construction work: from excavating, foundation work, wiring, plumbing, to adding HVAC. It may be tear-jerking to finance this type of project but its impact on your property value is eye-watering as well– for a good reason this time.
Room addition or Bump outs
Bump outs are perfect if you just want to add a room with a single function to your house. Say the siblings who once shared a room together now want a separate room for themselves– then bump outs are the perfect solution! Basically, a bump out adds a new livable space to an existing room. In this case, an extra bedroom!
They are called bump outs because they literally 'bump out' from the walls of the house for additional space. Bump outs aren't limited to bedrooms; they could also be a bathroom, a home theater or entertainment room, or even a home office. You can also use them to add natural light inside of your house.
Compared to conventional house addition, a bump out addition is usually cheaper but isn't immune to building permits.
Second story addition
If you're looking for ways to add more square footage to your house, then why not start building upwards? This is one of the most popular types of home additions as it will not only give more storage space and living spaces will also double up your home's resale value because of the additional second floor.
Before you start working on this project, make sure to hire a building inspector to check if the current foundation of your home is sturdy enough to support another weight on top. It is also advisable to consult an architect for the structural plans of the home addition.
Sunroom addition
Imagine yourself sipping a hot mug of chocolate under the pouring rain without actually getting wet. Yep, that scenario is possible with sunrooms.
Sunrooms are made up of glass walls and wooden frames to get more natural light as much as possible. They are great additions as covered recreational spaces and relatively cheap as you don't have to build a new foundation– you just have to fill in the spaces and gaps in between studs and use the existing roof.
You can start a small plant nursery inside your sunroom without worrying about the harsh outside weather like storms destroying them and stray animals knocking off the potted plants out of their shelves. Aside from that, you can also use this single room structure as a place to bond with your family or friends over an afternoon tea.
Garage conversion
Do you know that your garage space can be converted into an instant in law suite or family room? Garage conversions are one of the cheapest home additions as the basics of a home structure like a roof and walls are already present. Electricity and windows are usually present as well. You just have to transform that garage door into a solid wall and you got yourself an additional livable square footage that can serve as a living room or a guest room, depending on your need.
The only setback of this home addition is you still need to install other necessities like plumbing and HVAC.
Aside from converting your existing garage, you can actually add another floor on top of your garage for that added significant square footage. Before you start building over your garage, make sure to consult with your local builder as there may be safety elements that needed to be added like vapor barriers in between floors or a fireproof drywall.
Mudroom addition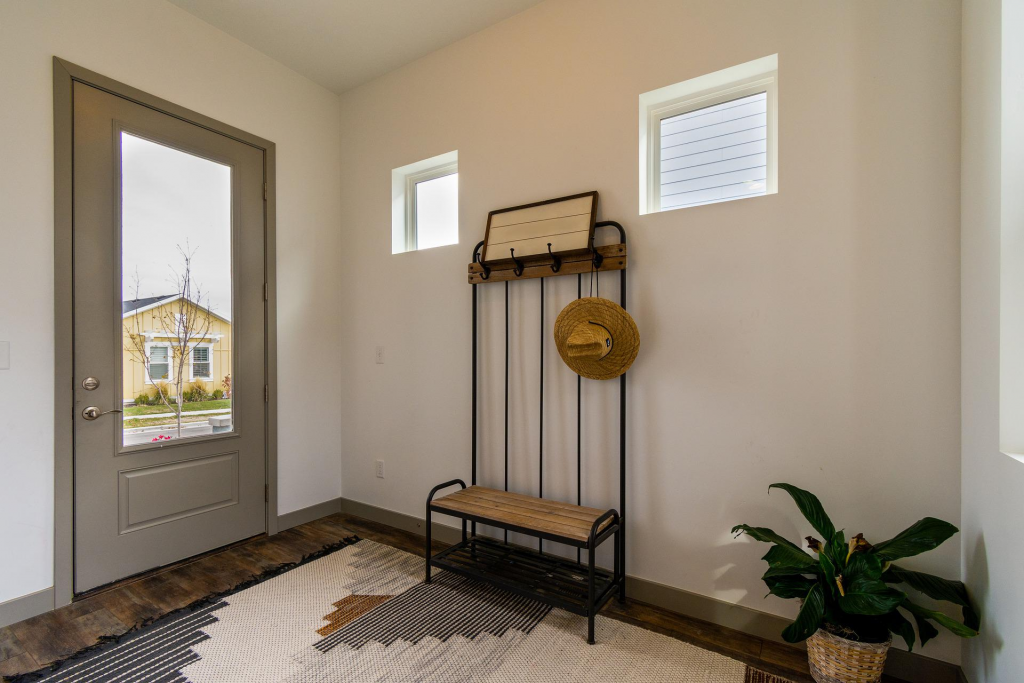 Sometimes called an anteroom or a vestibule, a mudroom is a small space or an entryway where you can store shoes, coats, and bags. This is very common in the rural areas where farmers use this extra space to remove their muddy shoes after a long day of work– hence the name mudroom.
Add a touch of luxury (and functionality) to your mudroom by adding complementing built in cabinets where you can store footwear, wall hooks to hang your family's clothes, a bin for wet umbrellas, and a small bench to sit on when taking your shoes off.
Extend your kitchen
Though kitchens aren't usually candidates as home additions (as a house only needs one kitchen), bigger and spacious kitchens are becoming more popular these days. If you are looking for ways to attract more potential buyers then it's time to tear downs those walls and extend your kitchen or dining space. You can also utilize your deck or patio for an outdoor kitchen.
Besides, you can just convert your old kitchen into a storage room or pantry area to give use of the space. Take note that repurposing your kitchen is one of the projects with high renovation costs due to plumbing, additional appliances, and new countertops.
Will home additions increase the value of my property?
The simple answer is yes.
But that value still depends on the type of project you chose. Home additions can also create a huge dent in your wallet and will take some time to finish. In choosing the right home addition for your property, it's best to consult a licensed professional home addition contractor to guide you through the process legally. However, take some time to learn the building codes by yourself so you can easily detect when something is out of place.
A Rewarding Investment
Though home additions may be a bit costly, it is still a rewarding investment for you to take on as you see your property appreciate over time. Every home addition has its own challenge and benefit, so you have to undergo careful planning so that your project won't flop and your budget won't be put to waste.
And the best thing about home additions? You get to unleash your own creativity and style with every project! So start personalizing and upgrading your home with these home addition ideas!
---
Looking for an affordable property? Contact us today
A lot of Filipinos dream of owning their first apartment or house and lot. With today's booming real estate opportunities, there are so many options to choose from.
Here at Vistaland International, we have a roster of affordable property listings from several locations across the country. Whether you're looking for a place to live in Manila, Cebu, Davao and etc, we've got you covered. So contact our real estate agents today!
Vistaland International was primarily created to bring OFW closer to their dream of finally acquiring a home in the Philippines. And with the rising cost of living in the country, OFWs and their families are looking for ways to earn extra cash flow to support their daily needs. Luckily, you can also join the global network of Vistaland International as a real estate professional and earn a commission!
Vistaland International Marketing, Inc. (VIMI) is the international marketing division of Vista Land. Aiming to provide OFWs and migrant Filipinos a home in the Philippines, VIMI has established long-lasting relationships with brokers and clients around the world.
Get started with your property investments! Contact us today and follow our social media accounts: Facebook, YouTube, Twitter, Instagram, and LinkedIn.