The Philippine real estate market is booming. With the housing market still recovering, many people aren't able to buy their first home or purchase a second property because of the high prices of homes in urban areas. Among those people are the working class, specifically Overseas Filipino Workers (OFWs) who hadn't yet come home to their families in the Philippines and OFWs who lost their jobs due to the COVID-19 pandemic. As prices for homes continue to rise, more first-time and seasoned investors alike are looking to invest in real estate. While there are perks, there are also the challenges when investing in real estate.
We've highlighted the good side of real estate investing, but there are also a few extra precautions that you should learn before diving into property investments in the Philippines. Let's start off the article by discussing the challenges faced when you start real estate investing in the Philippines.
Challenges of Real Estate Investment
With the COVID-19 pandemic still going on, the Philippine real estate environment faces several challenges both new and old. Every industry has its own fair share of pros and cons related to the changes in interest rates, inflation rates, market demand, stock market, and technology.
If you're a real estate investor or broker, you may be familiar with a few of these problems.
Delay of House Construction
Many real estate developers in the Philippines have been pushing their project start-up dates further ahead. These delays have compromised the quality of construction as well as the availability of the product. Since several cities and municipalities are placed on varying degrees of community quarantine and lockdown, most real estate projects have to stop developing their condominium and subdivisions and processing government permits in order to avoid the virus.
High Inflation Rate
The steady increase in inflation rate is one of the most obvious (and biggest challenges in real estate) among the many the industry today. The present trend of high cost of living has made it difficult for property owners to pay their mortgages and utility bills, thus making them default on payments.
The Upcoming Rise of Real Estate Values
In the near future, the relatively slow increase in property values is predicted to continue. There are several forces that will drive real estate prices higher. First, there is a keen interest from foreign real estate investors who are seeing a surge in value for their residential homes or real estate investment in the Philippines. And second, since developers and the economy are now recovering, the prices of these properties are bound to go up soon.
As investors, you should always be aware of these factors that can hinder your real estate journey. Always do your due diligence and observe the market trends so as to better prepare yourself and gain leverage before the problem even arises.
Is real estate a low risk investment?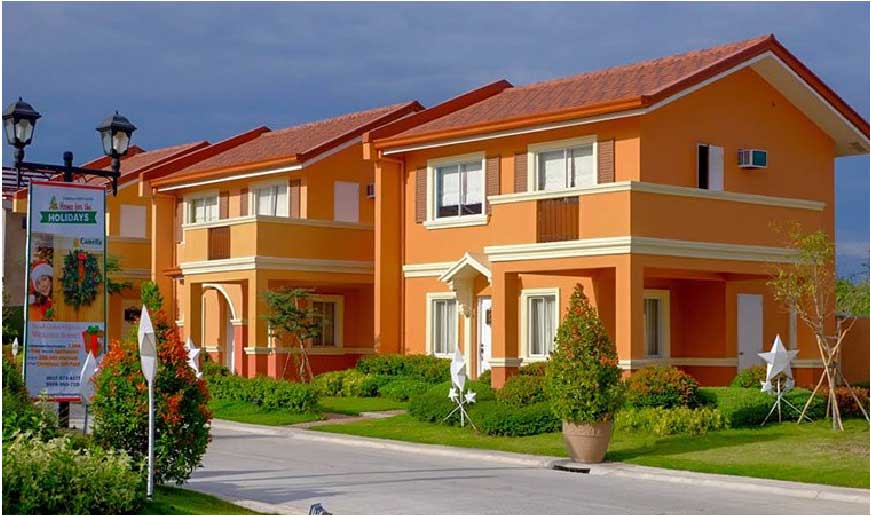 As a low risk investment, real estate offers one of the best returns on your money. And while there are some definite risks involved, you can safeguard your investments by educating yourself with thorough research. The industry is fraught with myths and misinformation, but if you spend time looking at the facts involved, you can find a few hard and fast truths about real estate.
Here's what you should know:
When you invest in a real estate property, there's always an investment risk of losing your money. That's true with any property, but it can be even more dangerous with residential properties. Residential properties are where most people make their first investments in the world of investing.
Investors can make vacation homes and apartment units out of properties and even bump up their rental prices with great services that come with renting the home. These investments are also usually where investors and business partners put in their life savings together to create demand in their product.
Many people choose to invest in real estate properties because it's a low risk investment. If you buy real estate products at a low purchase price and hold it for a few years, there's a good chance you can make an income out of it. And if not, there's always the option of selling the home or condo and making a profit on your investment.
Also Related: Real Estate Strategies to Earn Money
On the other hand, there are some risks involved with many investments. One common issue is you can get confused along the way like how to keep up with the tenants' demand or figuring out a way to . You can forget all about investing, or become accustomed to passive income and continue giving rent checks every month for years on end believing that nothing has changed in your financial situation.
And if something bad happens, that means that money is gone forever. But the biggest reason that real estate can be a low risk investment is the nature of the home that you will buy. If you own a house that's underwater, there's no way for you to fix it. But if you buy real estate products and rent them out, then you can always make money on rental income.
If your renters are current on their payments, then there's absolutely nothing wrong with renting out your property. However, if they miss payments and fall behind in their rent, then it will take time to reach an agreement with them about paying back what they owe. This means that there will be a period of time when rent checks go unpaid and you have developed an outstanding credit.
What are the risks of investing in real estate?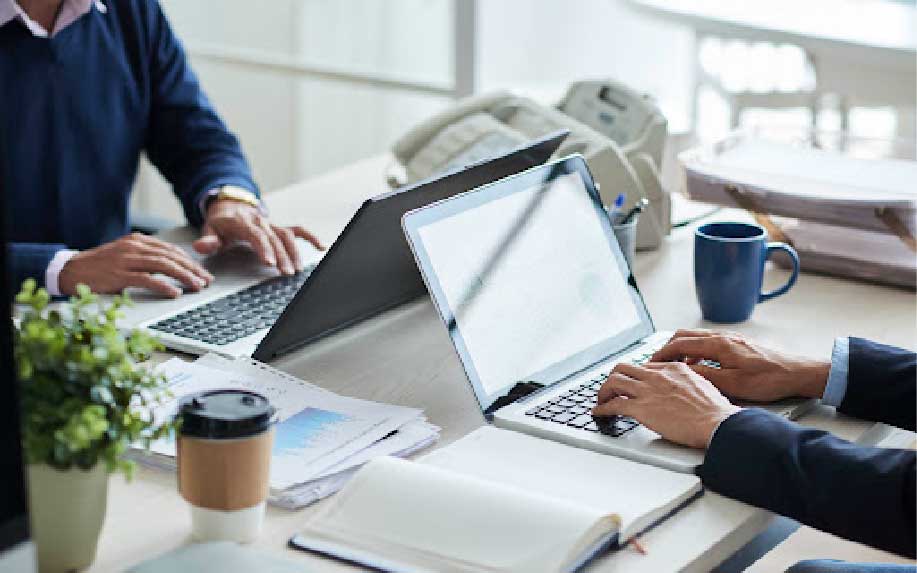 For many people, real estate investing seems like a no-brainer. If you already own a home or are planning to buy one, why not take the plunge into investment property? Sure, it's risky and there are a lot of factors to consider before buying a home but it could bring you a ton of cash and could help you retire early — right? In reality, making an investment based on 'real estate' is not always such an easy decision. The more complicated question is: what risk exists with this type of property ownership? Here's how to answer that question.
Sudden Unemployment
If you lose your job, you may find it difficult to continue investing in real estate. This is especially true if it means making significant reductions to your lifestyle or taking on more debt in order to maintain your current standard of living.
Insufficient Financial Planning
It's easy to get tempted by the prospect of high returns from real estate investments. However, if you're not prepared, you could lose everything. Before making any investment decisions, you should have a financial plan in place and make sure that your investment aligns with your goals.
Difficulty Managing Time
Real estate investing isn't just a matter of putting money down and collecting rental income checks each month. There are many additional tasks that need to be taken care of, such as repairs and maintenance, collecting dues and communicating with tenants. If you don't manage your time effectively or communicate effectively with the people working under you, it can be difficult to ensure that everything is taken care of smoothly.
Fraudulent Real Estate Agents
Into the list of our challenges of real estate investment comes fraudulent real estate agents. In almost any industry, there are bad apples, and the Philippine real estate market is no exception. Fraud is committed in the real estate sector on a regular basis, so it's important to do your research before buying investment properties.
Legal and Regulatory Risk
Although real estate is a safe investment over the long term, there are a number of risks associated with buying into an investment property that could potentially push you over the edge into a negative cash flow situation. These can include things like insufficient financing from banks, unclear legal status of the property and construction issues.
Low Cash Flow
In terms of real estate investment, cash flow is the amount of money you have after paying off your mortgage payments and property taxes. Having a low amount of cash flow usually happens when your real estate investment isn't making enough money to breakeven. A low cash flow could be the result of several vacancies in your rental properties and high maintenance costs.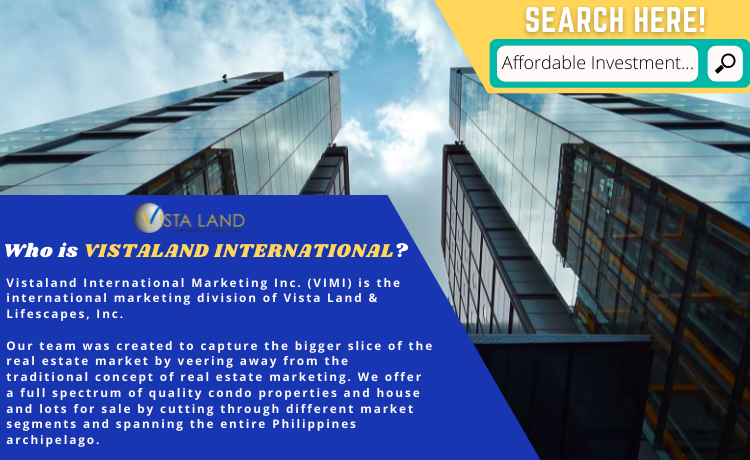 The Bottom Line of Real Estate Investing
Real estate investment has always been showcased by advertisers as a great beginner investment for millennials and OFWs. Sure, the rental housing sector always has a market and there's always a real estate investment group that's willing to engage in the trade. But that doesn't mean you go about buying properties without conducting any research. The key to have high return on investments is proper risk management. Properly allocating your funds and becoming more financially literate before diving deep into real estate investing can help a lot.
---
Invest in Real Estate Today with Vistaland International!
Get started on your OFW property investments with the help of Vistaland International's real estate professionals locally and globally. There are so many ways that you can gain side income while working abroad. As a soon-to-be OFW investor, you need all the help you can get. Connect with us and we'll bring you the best properties that fit your preference, need, and budget!
You can browse through our property search tab and FAQs page for more information.
---
Vistaland International Marketing, Inc. (VIMI) is the international marketing division of Vista Land. Aiming to provide OFWs and migrant Filipinos a home in the Philippines, VIMI has established long-lasting relationships with brokers and clients around the world.
Get started with your property investments! Contact us today and follow our social media accounts: Facebook, YouTube, Twitter, Instagram, and LinkedIn.