They say that living in the capital of the Philippines is considered a lucky strike being the center of commerce and trade because of the many jobs you can choose from, making the cities that comprise the capital 'golden tickets' to achieve the Philippine Dream. However, lots of people are forced to live in small and uncomfortable places around the metro from different provinces to achieve that Philippine Dream of theirs, causing lack of space and land area.
Since everything happens around them so quickly, their definition of 'home' simply means to store their things, to sleep through the night, and to go get ready for the next day, and that's where condo living became popular because of its strategic location in the business districts where it's near to schools and offices so that they can get to anywhere they want to go in a snap.
Well, here's the thing: We're going to give you a refresher about what a home truly is! We're going to sell you the idea of townhouse living to escape the hustle and bustle you normally experience in the metro to let you come back into the comforts of your haven and not to "just be in a hurry."
So if you want to know what it's like to be living in a townhouse, then keep on reading!
What is a Townhouse?
A townhouse is just a combination of single detached houses and condominiums into one place with multiple floors! Most townhouse communities and subdivisions are far from the city center and would require you additional hours of commuting (or driving your car) to get to anywhere you want to be.
While this is true, a townhouse has the combo of the convenience of a condominium and a homey vibe to an ordinary single detached house. We guess it's because people want to feel that they're home and accessible to all the places they want to go at the same time. Plus, there's a lot of space to go around and make use of compared to a tiny shoebox apartment that you have to get by.
With that, we're going to give you a bunch of reasons why living in a townhouse can be the best thing that will happen (and the best place to live in)!
Advantages of Living in a Townhouse
Low Maintenance
Yes, townhouses have courtyards, but hear us out when we say it's not that big and you don't need to have it maintained all the time. Most townhouse communities take care of these things like landscaping, meaning you don't need to exert effort for your exterior maintenance to look that beautiful because the townhomes' association will take care of it for you! Plus, if single detached houses have swimming pools that need to be taken care of every now and then, there are community amenities that you may use, and the community pool is one of them! In short, you can swim anytime you like without breaking a sweat!
Another reason why you should live in a townhouse is because you can keep pets and hold parties for the people you love (plus, most townhouse owners don't need to pay for massive maintenance fees)!
Various Amenities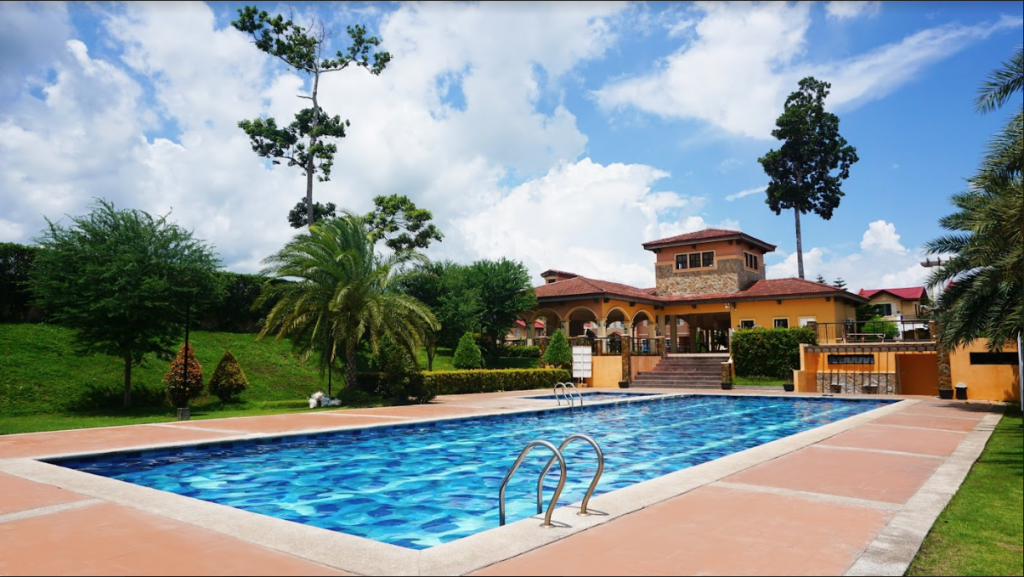 Like what we said earlier, there are various community amenities that you can use (and are perfect for young families too)! You can head to the community swimming pool if you're going to melt on a hot day, the community fitness center if you want to be fit without being too far, the playground for your children to play, the clubhouse, pet parks, tennis courts, BBQ pits, and even car washing stations. The best part is that the Homeowner's Association will take care of the maintenance and upkeep, so you can use these amenities anytime!
But wait, it doesn't stop from there. Trash duty, pest control, and HVAC inspections also come with the deal. You do have to pay for these fees, but we're sure it's worth every cent you're paying considering the amenities plus the lovely home you're living in.
Value for Money
If you believe that it isn't a good investment, it's actually more affordable and practical compared to single family homes and condominiums. In fact, they are more affordable than a single family home simply because you don't need to pay a hefty amount of property taxes. Townhouse owners pay lower property taxes as well as homeowner's association fees compared to the ones in standalone homes and condominiums due to a smaller lot size.
So in short, it's like you're living in a single family home because you own the house and the lot (that's why it's called house and lot for a reason) and if you're owning one and planning to sell it, the selling process is just the same on your own or with the help of a realtor. You just need to follow the HOA rules, and you're all good!
Strategic Location
We can't emphasize enough that location is everything when anyone hunts down for a new home to rent, own, or invest, and townhouses check that box too! Living in some townhome communities can mean that you're a walking distance to some schools and parks as well as some vibrant establishments that are accessible to convenient locations such as restaurants, malls, salons, and many more! In a way, it makes townhouses an ideal place to live in — whether you're a young family starting your own lives or just a bunch of friends who want to live with each other with everything at the convenience of their homes!
Security
When you live in a townhouse community, your townhouse security gate (along with its security guards) should be your best friends when it comes to added security. While not all townhomes come with a security gate, if you're looking for a townhouse with one, then you should look for a subdivision or a townhome community that has a security gate.
Additionally, you shouldn't worry about walking the streets at night as townhouse residents and neighbors close to where you're living are also on the lookout as well as street lamps that are well lit, and this kind of protectiveness is on a whole another level of reassurance. After all, security shouldn't be too much to ask and it is a need.
Sense of Community
A lot of townhome owners form many townhouse communities in person and online! There are various townhouse communities that you can find on Facebook groups that let you get to know who lives within the community, get food and other things that are near to each other (especially during the pandemic because there are many small businesses nowadays), and interact with each other. In short, you get to feel the homeowners association (and you know all of the people who live in your community)!
In addition, you can also get to know your neighbors who live close by! If you need help with anything, they're there to help you out!
Not as Strict as Living in a Condominium
Unlike condo owners who have to follow the rules 24/7 and follow a standard, living in a townhouse simply means that you get to live your life the way you want to (as long as you don't harm the other neighbors and don't make too much noise until the wee hours in the morning).
Living that townhouse living simply means that you can be loud or quiet as you want in a community where you feel safe! After all, a safe community shouldn't be strict in the way you want to live your life (and it should be enjoyable), so you should build a peaceful and conducive life in the suburbs!
Perfect for Retirement
If you're a senior citizen or a retiree and you're planning to live in a townhouse community, then its quiet, serene, and peaceful vibe will get under your skin! Plus, the HOA communities would make your stay even homier than usual with social events that are fun and will provide you the opportunity to make some friends in this crucial stage in life. Additionally, you should search for a townhome community with a senior community so that they'll feel less homesick and more engaged with other old people out there.
Townhome Living in a Nutshell
Compared to single family homes and other detached homes, living in a townhouse is perfect for family living or to live with a bunch of friends, no matter what the situation. You can access other amenities with sizeable yard space for you to move around, especially those located in urban centers.
These conventional homes have not only shared walls, but it also requires less maintenance and new friends at a lower price! Additionally, owning a townhouse is easier compared to the other housing options that are there with monthly HOA fees and a conducive community HOA, especially for growing families.
So if you're living in a single family house and you want to settle on a more serene and tranquil place to live in, then a townhouse is the one for you! Nothing says peaceful living with a townhouse community, right?
---
Looking for an affordable property? Contact us today
A lot of Filipinos dream of owning their first apartment or house and lot. With today's booming real estate opportunities, there are so many options to choose from.
Here at Vistaland International, we have a roster of affordable property listings from several locations across the country. Whether you're looking for a place to live in Manila, Cebu, Davao and etc, we've got you covered. So contact our real estate agents today!
Vistaland International was primarily created to bring OFW closer to their dream of finally acquiring a home in the Philippines. And with the rising cost of living in the country, OFWs and their families are looking for ways to earn extra cash flow to support their daily needs. Luckily, you can also join the global network of Vistaland International as a real estate professional and earn a commission!
Vistaland International Marketing, Inc. (VIMI) is the international marketing division of Vista Land. Aiming to provide OFWs and migrant Filipinos a home in the Philippines, VIMI has established long-lasting relationships with brokers and clients around the world.
Get started with your property investments! Contact us today and follow our social media accounts: Facebook, YouTube, Twitter, Instagram, and LinkedIn.