For OFWs, sending money back home in the Philippines is an essential factor of why they work abroad. Being able to support their families is every OFW's goal and ambition. There is no denying that cash remittances from OFWs and migrant Filipinos keep the Philippine economy afloat. A slight difference in the currency exchange rate can accumulate to a thousand pesos or more.
Remittance centers are financial service providers that allow people to send and receive money abroad or within the country. Choosing the right remittance service will give you more value for your money. The money you worked hard for should be worth the effort you put in and the value you expect them to be. Not all remittance centers are built the same though.
There are several remittance centers in the Philippines with branches overseas. Before you choose a remittance center to transact with, check out this list of five remittance centers you need to know about.
Optimum Exchange Remit and AllCash


AllCash Padala Rates: PHP 10.00 – PHP 320
Operating Hours: 9 a.m. to 6 p.m. Monday to Sunday
Optimum Exchange Remit Services:
OPTI Credit to Bank Account
OPTI Cash Pick-Up
OPTI Door-to-door Delivery
OPTI Bills and Government Payment
OPTI Insurance Payment
Optimum Exchange Remit serves as the fulfillment arm in the Philippines of its various remittance tie-ups in Kuwait, the UAE, Saudi Arabia, Hong Kong, Singapore, and Saipan, through its different product offerings.
They have branches under the name and style of AllCash located inside the Customer Service area of AllDay Supermarket in Vista Mall Taguig, Starmall Alabang, Evia Lifestyle Center, Vista Mall SOMO, and Vista Mall Tanza. AllCash offers competitive exchange rates of up to 15 currencies. Soon to open AllCash locations are in Starmall Edsa-Shaw, Starmall SJDM, Bulacan and Vista Mall Bataan.
Western Union

Money transfer speed: Within minutes
Transfer fee: Depends on the amount (see sample fees below)
| | |
| --- | --- |
| Amount to be sent (PHP) | Transfer fee (PHP) |
| 1 – 10,000 | 500 |
| 10,001 – 50,000 | 750 |
| 50,001 – 100,000 | 850 |
| 100,001 – above | 1,100 |
Western Union is a pioneer remittance center in the Philippines. It is the go-to remittance center for most OFWs and migrant Filipinos since it is highly accessible. Western Union provides money transfer services in more than 200 countries with over 500,000 agent locations worldwide. Western Union also transacts to nearly 130 currencies. Their digital remittance platform is one of the largest in the world. OFWs and migrant Filipinos can safely send money to their families via the WU mobile app and WU official website.
MoneyGram

Money transfer speed: Within 24 hours
Transfer fee: MoneyGram transfer fees are higher than Western Union. Transfer fees vary according to mode of transfer and country of origin (see sample fees below)
| | |
| --- | --- |
| Mode of transfer | Bank transfer |
| Country of origin | United States of America |
| Amount to be sent (USD) | Transfer fee (USD) |
| 1 – 50 | 5 |
| 51 – 1,000 | 8 |
*0.01USD is charged for every 1USD surpassing the 1,000USD limit.
MoneyGram is an innovative leader in cross-border P2P payments and money transfers. With nearly 380,000 global agent locations in more than 200 countries, MoneyGram offer affordable and reliable money transfer services to OFWs. MoneyGram's digital platforms such as its mobile app and official website are accessible in more than 70 countries. MoneyGram customers can also find them on Facebook Messenger, where they can use the MoneyGram Sendbot to send and track money transfers.
Note: Unlike Western Union, MoneyGram does not have its own walk-in remittance centers. They are usually tied up with other remittance centers.
Cebuana Lhuillier Pera Padala

Money transfer speed: Instant/Real-time
Transfer fees: Depends on the amount (see sample fees below)
| | |
| --- | --- |
| Amount to be sent (PHP) | Transfer fee (PHP) |
| 1 – 5,000 | 500 |
| 5,001 – 10,000 | 600 |
| 10,001 – 250,000 | 900 |
| 250,001 – 500,000 | 1,200 |
Cebuana Lhuillier is the Philippines' leading and largest micro financial services provider specializing in remittance, pawning, micro savings, and micro insurance. Cebuana Lhuillier Pera Padala is its remittance arm, a quick and easy way to send money within the Philippines and abroad. Cebuana Lhuillier has almost 2,500 branches nationwide with more than 100 international partners. It also has digital platforms to send money such as the eCebuana mobile app and Home Portal via their official website.
LBC Express Remittance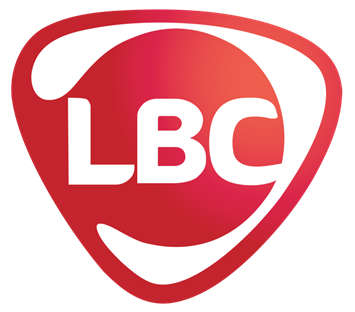 Money transfer speed: Instant/Real-time
Transfer fees:
Same-day remittance (up to PHP 5,000 only): PHP 6 – PHP 220
Next-day door-to-door delivery (up to PHP 5,000 only): PHP 35 – PHP 320
LBC Express is the largest express courier, cargo, and money remittance service company in the Philippines. Their money remittance centers offer the intended recipient three ways to receive money, such as: receiving the money at any LBC Branch/Partner in the Philippines, door-to-door delivery, and money deposited into the recipient's bank account. All money transfer transactions are done in real-time, which enable recipients to claim the money as soon as the sender is done with the process.
LBC Express cash remittances services are available in 1,400 branches nationwide, as well as LBC remittance partners in HongKong, Singapore, Taiwan, Bahrain, United Kingdon, United States of America, Malaysia, Japan, Spain, United Arab Emirates, Canada, and Australia.
Xoom

Money transfer speed: Within minutes or hours
Transfer fees:
| | |
| --- | --- |
| Bank account | PHP249.50 |
| Credit card | PHP299.50 |
| Debit card | PHP299.50 |
Xoom is a subsidiary of Paypal, the most popular web-based money transfer in the world. Xoom is a flexible option for OFWs who prefer to send their money using their debit/credit card or bank account through a mobile app or website. Recipients can also choose to have the money transferred to a bank or remittance centers. Xoom also offers cash pick-up, bank deposit, and door-to-door delivery services in the Philippines. OFWs and migrant Filipinos can also send money and track transfers via the Xoom mobile app.
The best way to send money to your loved ones back home depends on the remittance service you use. The amount and currency you send, the country you are sending money from, and the money transfer speed play important roles. Choose a remittance center that can you safely and conveniently transact with. Also, ask your family or recipient about their experience with your chosen remittance service.
Finding the right remittance service provider that is cost-efficient can save you and your family time and money. In Vista Land International, we prioritize the needs of OFWs. Whether you are sending money to buy a house and lot in the Philippines or just to pay bills, Vista Land International can help you with your needs. Talk to our accredited real estate brokers based abroad that can help you find the right remittance center. Follow us on Facebook or  learn more about us.