A huge portion of the Filipino workforce includes Overseas Filipino workers (OFWs) who spend plenty of time away from their families. They make huge sacrifices as they needed to be situated miles away just to provide for their loved ones. However, OFWs and migrant Filipinos are not only looking to sustain their families in the present but are also looking forward to plan and secure their future as well. After years of working hard abroad, they can already opt to make valuable investments such as real estate properties and assets in order to secure a quality home for their families here in the Philippines in the years to come.
In addition, OFWs and migrant Filipinos tend to juggle their daily jobs with side hustles in an effort to earn extra income. Some of them also make various forms of investments that they expect to grow and eventually pay dividends in the coming years. Despite the high capital needed, potential investors like them can still make valuable investments in the form of real estate assets here in the country.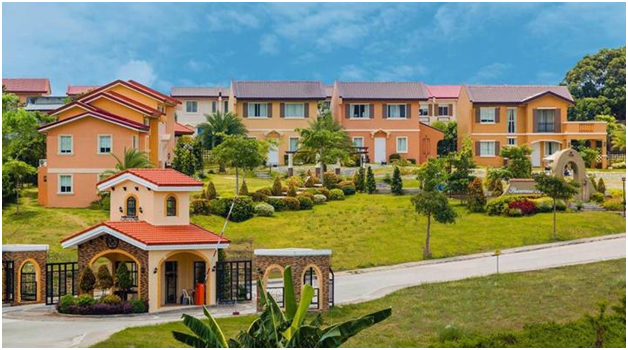 Vista Land, the largest property developer in the Philippines, has a wide range of real estate assets like house and lots and condominium units for potential investors like OFWs and migrant Filipinos to choose from. The various arms of the real estate company are aimed to cater to the different segments in the market by offering both sophisticated and affordable properties on its diverse roster.
Given the nature of the real estate industry, choosing the right property may be a hard decision to make due to the countless options available in the market. Despite this, OFWs can still explore the best real estate asset for them through the help of several property listing websites that can provide additional information about the different properties that they can avail.
In this article, we will be learning about the various property listing websites that OFWs can use in order to help them with the investment that they are going to make.
What are some of the best property listing websites in the Philippines?
Lamudi.com.ph

In terms of reach, Lamudi is one of the most used housing portals here in the Philippines. The platform's diverse database makes it easy for investors to search for properties that they want to invest in that are housed in countless areas all over the country. In addition, its listings are not only limited to house and lots but also include condominiums, apartments, transients, and even land for sale. Its website is neatly categorized which makes it easier for potential investors like OFWs to conveniently sift through the different options available.
Dotproperty.com.ph

Dotproperty has a wide range of properties that are listed on its website which users can buy, sell, or rent. The location of their listings varies from the cities in the metro to the far-flung provinces in Mindanao. They also have a 'Featured Sellers' section where the various property developers are categorized along with the number of listings that they have on the website. In addition, Dotproperty also goes beyond being a common listing platform as they also produce a magazine and post various articles focusing on topics related to real estate.
Housal

Housal is one of the newest platforms in the real estate industry as it was only launched in April of 2018. However, it still offers a convenient way for potential investors like OFWs to look for investments as they can utilize its mobile application which aims to link buyers, tenants, sellers, agents, brokers, and developers all on the same platform. Meanwhile, the website also provides various real estate tools for the sellers and property listing options for the buyers. Through Housal, users can go through the different categories of properties namely For Rent, For Sale, Pre Selling, Rent to Own, Office Space, and Commercial Space.
Zipmatch.com

Zipmatch's primary advantage for its users is that they offer various methods that they can use to search for the right asset of their choice. First, they can filter their searches by location, price range, and even the number of rooms. Second, users can head to the platform's 'Fresh Listings' tab where they can find the newest properties and units that were recently posted. In addition, users can also specify their searches by clicking on the 'Popular Neighborhoods' section to easily see all the properties that are housed in cities like Taguig, Makati, and Quezon City, among others.
Hoppler
Hoppler is another new platform that primarily focuses on brokers and real estate agents to show their different properties for sale. These include condominium units, house and lots, townhouses, and buildings, among others. However, they only have a limited number of covered areas namely Makati, Taguig, Muntinlupa, Pasig, and Las Piñas City. Aside from showing the various real estate assets available on its website, the platform also has a 'Hoppler Magazine' that provides real estate industry news and articles along with several tips for aspiring brokers, similar to Dotproperty.com. Overall, Hoppler encourages its users to post their own property for sale or even make a career in the real estate industry by becoming an agent on the platform.
Carousell (formerly OLX.com)

The e-commerce website formerly known as OLX.com used to offer a wide range of products which included real estate assets on its catalog of products for its buyers. However, it eventually merged with an emerging selling platform in Carousell back in mid-2019 which often offered second-hand items such as cars, clothes, and other similar products.
Despite moving to a new platform, users like agents and brokers continued to post their real estate listings on Carousell where potential investors can often be found browsing through the posted items. This traction then led to the formation of a sub-website named Carousell Property where real estate assets are placed under a section that is separated from the other items that are being sold on the main platform. Here, users can browse the different categories for real estate properties such as apartment and condominium, house and lot, townhouse, lot, and memorial lot.
Furthermore, Carousell Property also has a diverse set of listings that are situated in populous areas within the National Capital Region namely Quezon City, Manila, Taguig, and Makati, among others. Though it is still not the go-to platform for users in terms of real estate properties, Carousell still offers a convenient way for sellers and buyers to communicate in a simple to use application that many people are already familiar with.
One Propertee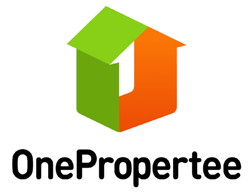 One Propertee sets itself apart from other listing websites by being unique for its 'Income Filter' which sorts out results based on a user's monthly income. The platform then suggests listings that will be fit within their budget which can be as low as P50,000 and as high as P220,000. Aside from houses and condominium units, One Propertee also puts an emphasis on selling lots and land spaces around the metro. Similar to Dotproperty.com, they also have an 'Active Developers' section where potential investors can look through the properties according to its developers. One Propertee also has a buying and selling guide for beginners, which can be helpful for users who are new to the real estate industry and are using the platform for the first time.
Condo.com.ph

As suggested by its name, Condo.com focuses on offering condominium units for sale. However, they also have house, villa, apartment, and land listings that are posted though these are given less emphasis on their website. Condo.com allows its users to easily filter the results which can help them find the property that will best suit their needs and budget. In the platform, potential buyers can select the type of property that they are looking for and if they are planning to buy or rent.
The website also allows users to indicate their budget, the number of beds, along with the minimum and maximum square meters that they desire. In addition, potential buyers can also select the type of facilities and amenities that they would want to have in the condominium unit like gardens, libraries, fitness centers, among others.
Property24

Like most platforms, Property24 also offers house and lots, condominium units, and townhouse properties on its website. However, it has a unique Map Search feature that allows users to see which properties are available in a specific area that they search for. Their places of coverage include Metro Manila, Cavite, Cebu, Palawan, and Bohol, among others. Property24 aimed to make it easier for potential investors as they provide access to their mobile application on both Apple and Android devices in order to make browsing more convenient for their users. Similar to Condo.com, they also allow users to filter their results in order to help them search for the most suitable real estate property available. Interested buyers can select according to the property type, allocated budget, and desired number of square meters. They can also tick the type of features that they want to be available to the property including being pet-friendly or having access to a nearby garden or a pool.
PH Realty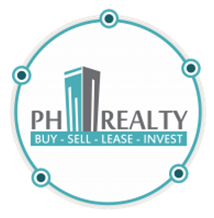 Though not as big and established as the other platforms, PH Realty still has a significant number of listings available on its website. Their main focus tends to be on condominium properties situated in Metro Manila but they also have other real estate assets such as office spaces and house and lots that are available either for sale or for rent. Moreover, users can also categorize the search results based on their status namely Preselling, Ready for Occupancy, or Rent to Own.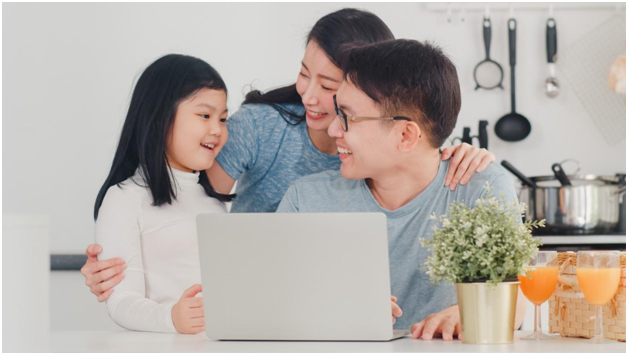 Invest in your own property today!
Just like these property listing websites, trust that Vistaland International can also help you find your dream home. From various real estate properties like house and lots and condominium units for sale, you can take the first step towards further expanding your investment portfolio with these options. Having a wide array of choices to offer, VIMI can provide its investors with a valuable asset that can last for future generations.
Are you an OFW or migrant Filipino looking to make a valuable investment? Become a VIMI investor today! Visit our website and connect to us via our live messenger button or contact us here.