When the COVID-19 pandemic spread worldwide last year, people were quick to stock up on alcohol, face masks, and, surprisingly, tissue rolls. People were panic buying to the point that even hand soaps and multi-purpose cleaners sold out within a few days. As a result, grocery stores and pharmacies had to limit the number of products sold per person. Consumers should make smart decisions (and sort out priorities on home essential products) and consider other people's needs during this trying time.
For OFWs and migrant Filipinos, keeping their family's health and safety is one of their top priorities. Working abroad during a prevailing pandemic is undeniably difficult for OFWs. Because of the distance and different time-zones, they cannot physically check in with their family's situation.
AllHome: Everything You Need and More
One of the biggest flex of being a Vista Land homeowner is the convenience and accessibility of your home to the nearest shopping mall. As most Vista Land communities are strategically located near shopping malls such as VistaMall or Starmall, families can go for a quick grocery run or a full-on shopping spree for home furniture.
VistaMall's AllHome department offers appliances, decors, furniture, and sanitary products for your home. And with the prevailing pandemic, families of OFWs and migrant Filipinos can shop for their home essentials without having to worry about traffic and overcrowded places.
Tips to Have an Efficient Grocery Run.
Running errands? Stay safe, sanitize, and practice social distancing!
We all have a role to play to ensure product safety. Follow these tips compiled down below to have an efficient grocery run.
Organize a list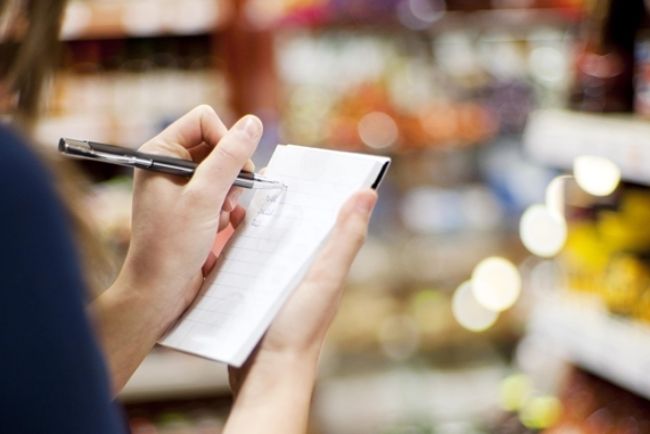 Before leaving your house, go through your shelves and cabinets to see what products you need to restock.
Consider if you are going to buy a week or a month's worth of groceries, this will help you figure out the number of products you should buy. Write down a list of all the things you need to buy and put them into two categories, groceries, and home essentials.
Then, divide the list according to their variety. Subcategories for your grocery list would be food, drinks, and personal hygiene. Whereas for home essentials, your list can be subcategorized as furniture, décor, light, gadgets, fixtures, and sanitary products.
Dividing your list into categories and subcategories may seem a little bit extreme for some people. Essentially, this tip can save you a lot of time since you know which grocery aisle to go to first and what item you should buy in that aisle.
Have trouble finding the right aisle or product? AllHome and AllDay have professional sales personnel that can help you find the product you are looking for – at a safe distance, of course.
This tip is useful for OFWs and migrant Filipinos living in major cities or countries where COVID-19 is still rampant and growing. Jot down your grocery list; try your best to stick to it and save time potentially exposed to the virus.
Buy the home essentials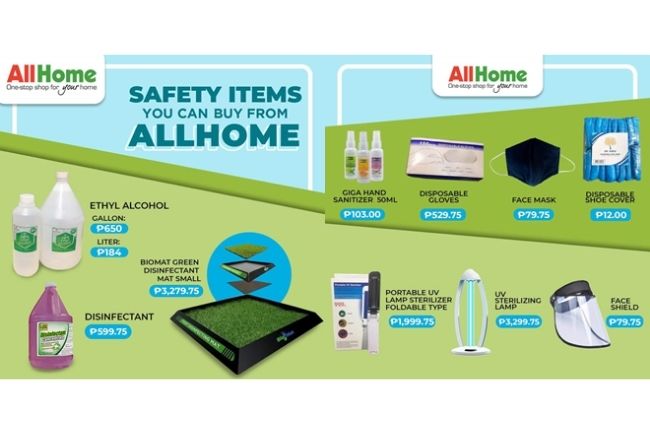 Cleaning and organizing are probably two essential things the pandemic made us do. When we learned that the virus is carried through water droplets in the air, every household started to disinfect every surface and de-clutter every room. Regularly cleaning your house reduces germs and bacteria build up that harms your family's health. Keeping your house organized can lessen the chance of an accident happening inside your home.
Buying the necessary home essentials can lessen your unnecessary contact with other people when a home emergency arises. Your home essentials should include at least the following:
Sanitary foot bath
Alcohol pump stand
Cleaning materials (multipurpose cleaner, bleach, bucket, mop, broomstick, microfiber cloths, rags, and rubber gloves)
Tool kit (screwdrivers, hammer, pliers, wire cutter, utility knife, scissors, nails, screws, hooks, tape measure, etc.)
First aid kit (disposable gloves, gauze pads, bandages, antiseptic solution, antibiotic ointment, medicines, etc.)
While a few of these items may seem excessive for OFWs, it is still best to at least have your cleaning materials, alcohol bottles, and first aid kit. These kits and material do not have to be an expensive set. As long as you have the primary tools to help you when an emergency arises, you can immediately patch things up.
AllHome and AllDay have everything you need to maintain a healthy home. From face masks to face shield, alcohol stands to sanitary foot baths, AllHome provides quality products that ensure cleanliness. The perks of a Vista Land homeowner is their free AllRewards Card they get when they invest in a house and lot under any brand from Vista Land.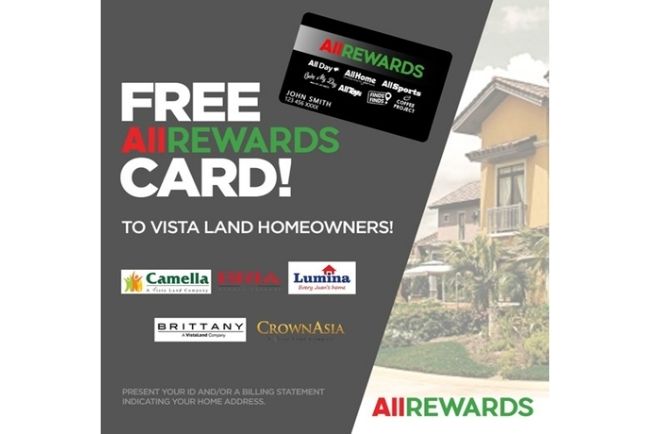 Also related: 4 Filipino Home Care Essentials
Opt for a touchless or cashless payment option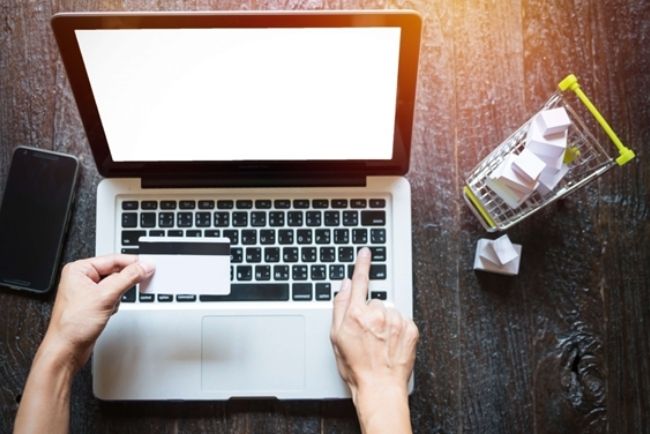 Cashless payment is a convenient payment method that enables consumers to pay for their groceries using their credit/debit card.
On the other hand, a touchless payment option is a financial transaction without using your physical touch. Items are paid thru a QR code generated from a mobile wallet app such as AllEasy, GCash, and Paymaya.
Enjoy the convenience of paying for your bills and groceries by swiping your credit card or scanning your phone. These two transactions also help prevent the spread of any virus since paper bills circulate and have most likely been in contact with different people. OFWs and migrant Filipinos are already knowledgeable about these kinds of transactions since other countries usually transact with credit or debit cards or QR codes.
In all AllHome stores nationwide, you can opt to pay thru credit or debit card or QR code. Each cashier station has its QR code from AllEasy and GCash, making it accessible to any consumer with either mobile app.
Online grocery and curbside pickup
Because of the pandemic, people had to close their business to prevent the spread of the virus. Business owners have quickly adapted and turned to online platforms to keep their businesses running.
Online grocery shopping is probably the most convenient way to do your groceries. You can save time by simply scrolling through a website or an app that provides online shopping services. An hour walking through grocery aisles and waiting in line to pay at the cashier is only a few minutes looking through an online shopping website. Have your groceries delivered to your doorstep but follow social distancing protocols and disinfect your items before and after unpacking. Want to save on the delivery fee? You can choose a curbside pickup if the shop allows.
Several countries already have online grocery shops even before the pandemic. Online grocery stores put OFWs and migrant Filipinos in an advantageous position where they can safely order their groceries inside the comfort of their home.
In AllHome, you have both options to choose from. You can visit their website to avail vouchers or their Facebook page to know more about their services. Vista Land homeowners can enjoy their home essentials delivered to their doorstep – for free!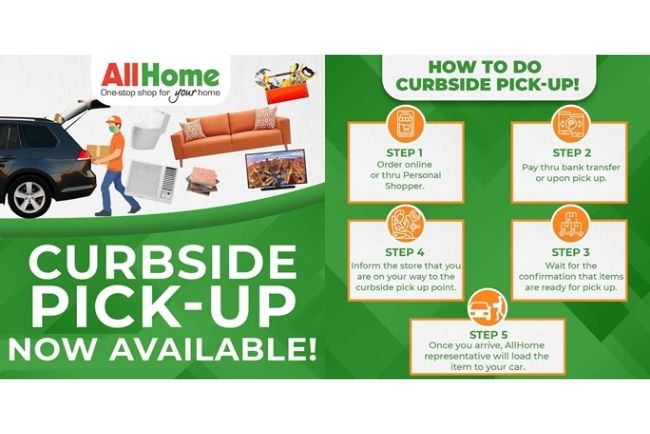 Shop at AllHome now and avail promos and discounts!
Vistaland International Marketing, Inc. (VIMI) is the international marketing division of Vista Land. Aiming to provide OFWs and migrant Filipinos a home in the Philippines, VIMI has established long-lasting relationships with brokers and clients around the world.
Get started with your property investment! Contact us today and follow our social media accounts: Facebook, YouTube, Twitter, Instagram, and LinkedIn.