A common misconception people make when they start looking into buying a condominium is they hear a condominium's life only lasts 50 years.
That is not true. There is more to condo living than that. After all, you invest millions of pesos into owning a condominium unit and all that for 50 years? It does not make any business sense in the real estate industry. And if it did, no one would risk spending that much money for a temporary living space for only up to 50 years.
That is why clearing up this myth is important before you decide on whether or not you should buy a condo unit. Owning a condo in the Philippines has its ups and downs. There are several factors and details to consider before buying one. Ultimately, the best thing for Philippine real estate investors is to be fully informed before making a decision.
It is a common misunderstanding for first-time Philippine real estate investors to think that a condominium project only has a lifespan of 50 years and after that, it gets demolished. This is a myth and one main reason why OFWs and migrant workers are hesitant to buy condo for sale in the Philippines.
Nevertheless, this concern is indeed justifiable. As a future condo homeowner, understanding what happens after 50 years is essential. Does the building get demolished? Do you no longer have any ownership rights after 50 years? What about the property itself?
This article can help you understand what happens to your condominium unit after 50 years. For more information, scroll down.
Here are some concerns you may have about a condominium's lifespan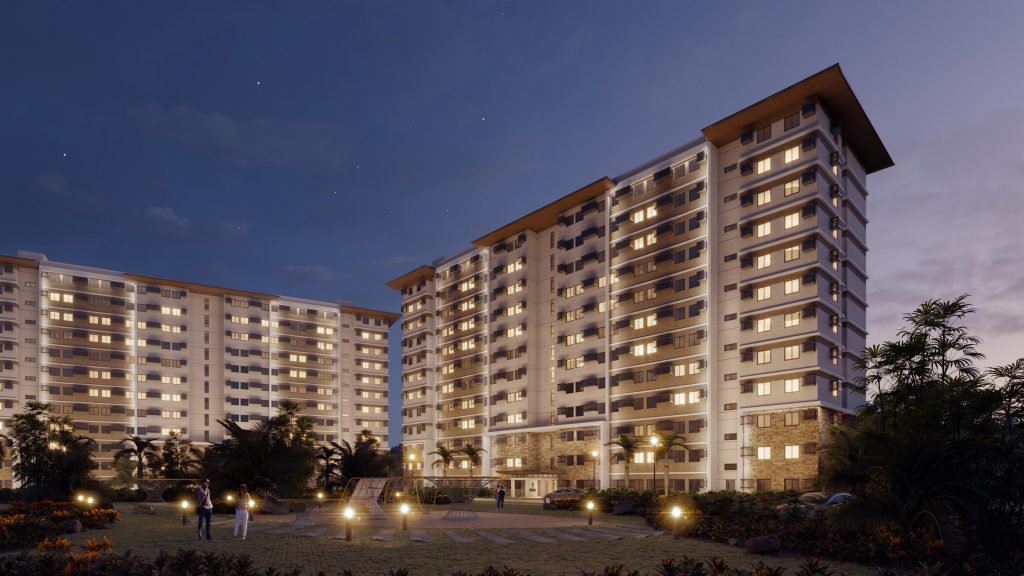 The Extent of Ownership of a Condo Unit
Upon the final process of purchasing a condo unit, the buyer earns exclusive ownership of the space inside the condo unit. This means they have exclusive rights inside the walls of their condominium units alone. Unfortunately, the land title is not included. The land title is considered as property of the condominium corporation. A single unit owner does not hold the land title on where the condo building is built nor do they have the exclusive ownership of the condo's common areas.
They only have ownership of the space inside the condo unit. Everything else, such as the common areas, parking spaces, elevators, etc are all shared and owned by the condominium corporation.
The Republic Act 4726 or also known as The Condominium Act of the Philippines
To understand Philippine condominium properties, you can take a closer look at the Republic Act 4726. It is a Philippine law that protects the interests of the unit owners of a condominium project.
It states that the condominium property and its unit is considered a corporation and each unit owner is a shareholder of said corporation. Each unit owner holds 1 percent of the corporation.
RA 4726 does not say that a condominium's lifespan is 50 years. The law is vague about the condo building's lifespan. But it does heavily imply a 50-year mark.
Under certain circumstances, if the condominium building has existed for more than 50 years and has turned obsolete with a decrease of economic opportunities, then the corporation can vote to demolish the building and rebuild a new building.
Shareholders deciding through votes
Since the condominium is treated as a corporation, each unit homeowner acts as a shareholder, holding a percentage of the total corporation. It acts like a normal corporation.
All unit owners have a voice regarding any changes made to the building. For this, they have to gather around and discuss how to approach any building changes, etc. Whether it is small changes such as repainting the building, or re-tiling floors to major changes such as renovating the gardens, pool area, or installing a new feature into the building.
All changes within the building must be decided on votes. Since all homeowners have a voice and are considered 1% of the entire corporation, they naturally have a right to decide what should be done to the condominium building. This includes building renovations, repairs, and modernizing the building or common areas.
If at the end of its 50-year life span, the condominium building deteriorates to the point beyond any hope of salvation, shareholders can discuss whether or not they should demolish the building.
This is a crucial decision for all condo owners. They can either have the option to sell the building and each homeowner earns a small profit, or they negotiate with the original land developer or another developer to build a new condominium to replace the old one.
If they do decide to replace the old building with a new one, they have to consider the building costs and fees as well.
Why 50 years?
Like many things we own, buildings also depreciate over time. Building materials can deteriorate. Constant exposure to hot weather and stormy seasons can decrease the building's overall project quality.
Sometimes a building can last more than 50 years, but the government considers 50 years to be the estimate of when building foundations may deteriorate. But it depends on the quality of the building materials and how the structure was built.
These changes make the building more prone to accidents or less attractive for residents to live in. This leads to people moving out of the building, searching for better quality buildings to live in. At some point, the wear and tear of the building cannot be repaired anymore and the only sensible decision left is to demolish the building and build something new again.
Nowadays, most condominium buildings are built to last longer than 50 years. Engineers and quality real estate developers make sure the building foundation is built with high-quality materials to ensure safety and security against natural disasters. A solid building foundation can prolong a building's life span to more than 50 years.
But as a precaution, always do your research. Many factors can hasten the depreciation value of a building, such as the building materials, the building foundation and building's system maintenance, the fire exits, and overall building quality. Take note if the area is prone to floods, earthquakes, or near fire hazard settlements.
What happens next
If at some point after 50 years the building becomes obsolete and is in decline, then all of the condominium owners can decide whether or not they wish to have the building demolished. They can choose to build a new condominium building or sell the property to a new real estate developer.
This is a crucial point that all condominium owners are required to vote on. If the vote is unanimous and the building is demolished or sold, you as one of the shareholders of the corporation earns the appropriate share of the sale.
If the majority of the shareholders decide to keep the state of the building, then they still retain ownership of their units past the 50-year mark. This means they can continue to live or rent out their units. Their ownership renews for another 50 years which is not bad at all.
Does the value of a condominium project decrease after 50 years?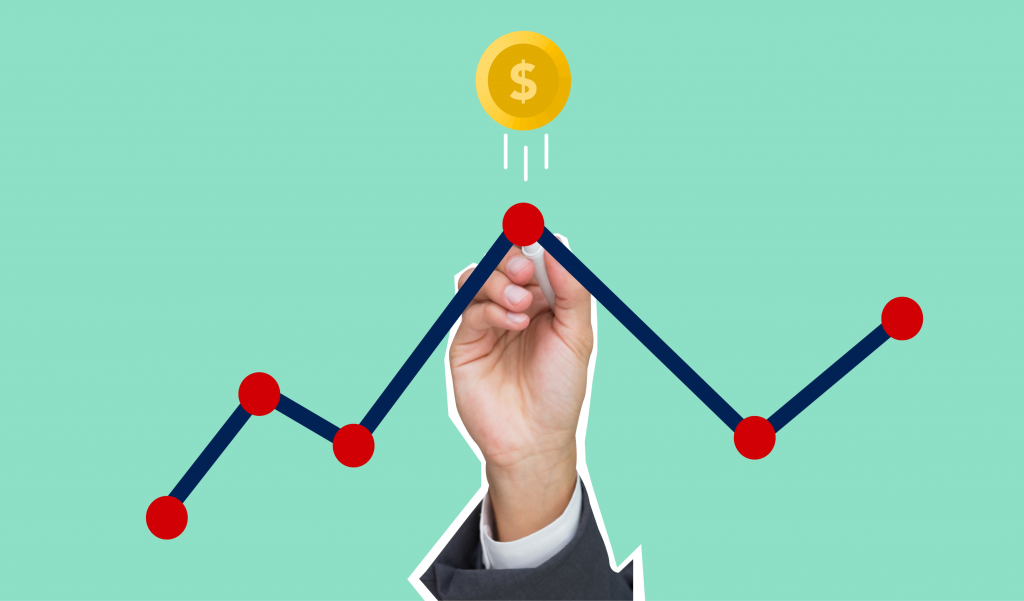 To determine the value of a condo, it is important to keep in mind the extra costs included during the ownership period. This includes furniture, appliances, extra home renovations, repairs, and maintenance fees. There are monthly membership fees you need to pay which can accumulate over time.
Other factors can decrease a condo unit's value. These can be the deterioration of building materials, health and safety hazards, and quality of lifestyle. After 5 decades, the physical appearance of the unit themselves is also prone to wear and tear.
A critical fact you should consider is that owning a condo means you only own the space within your condominium unit. That's it. As a condo owner, you do not have exclusive ownership rights of the land nor the building amenities. These are all shared and maintained by all condo owners in the building.
But this does not mean the condo value drops to a low point. It just means you cannot sell the land the building is built on. There are still substantial benefits to selling a condominium unit without the inclusion of the land property.
If you want to put up your condo for sale, there are mandatory costs such as the capital gains tax. This is tax the seller is required to pay before transferring ownership to the buyer. If you do find a buyer – after 50 years, then take care to calculate your returns. Depending on several factors, the returns may be minimal.
Price also varies depending on where the condo for sale is located. Time is important since real estate value increases over time. A condo for sale in Metro Manila or in any highly urbanized location may be in high demand compared to condos for sale in areas worn out by urban decay.
Does this mean you should not buy a condominium unit?
Of course not. There are several benefits to buying a condo in the Philippines. Depending on your lifestyle and business goals, a condo property is a perfect Philippine real estate investment.
Is it Good to Buy Condo in Philippines?
Compared to landed property, condo units are flexible and are closely located in commercial areas. It is a convenient living space close to work and attracts a high city lifestyle. You or your potential tenants will not have to worry about long commutes to work. Some condo units are also filled with great amenities such as a gym, pool, gardens, gazebo hut, etc.
You can also rent your condominium unit out as a way to make passive income thereby, giving you long-term returns within 50 years.
Another benefit to owning condos is the ability for your children and grandchildren to inherit your properties. You will be able to secure for them a financial source of passive income while they work.
If the condo building and the land get sold to another property developer, you and your heirs will receive a profit from the sale. Like any real estate investment, your condo property can last for a long time, earning you profits even after you retire.
Pros and Cons of Buying a Condo in the Philippines
Pros of buying a condo in the Philippines
Buying a condominium unit is a great real estate investment.
Great returns over 50 years.
Your heirs can inherit your properties after you pass away.
You will still earn a profit if the condominium building is sold to a new property developer.
Cons buying a condominium unit in the Philippines
Physical wear and tear
Monthly subscription and maintenance fees over 50 years
Area around the building could end up being worn out by urban decay
Deterioration of building foundations
Conclusion
There you have it. This hopefully dispels the negative myths of what happens to a condominiums after 50 years. Ultimately, condominiums are great real estate investments for anyone looking to get into the real estate business, including OFWs and migrant workers.
Even after 50 years, the condominium can generate passive income for you and your family. Just keep in mind the details and lawful processes when the building passes the 50-year mark.
If you are still hesitating or have more concerns regarding condominium units past their 50-year mark, then feel free to contact our Vistaland International real estate agents. You can contact them here or visit our social media accounts, and one of our agents will be happy to address your concerns.
---
Discover more OFW investments. Connect with Vistaland International today!
For OFWs and migrant Filipinos who are looking for a house and lot or condo for sale in the Philippines, Vistaland International Marketing, Inc. (VIMI) has a diverse portfolio of OFW property investments for you.
Vistaland International Marketing, Inc. (VIMI) is the international marketing division of Vista Land. Aiming to provide OFWs and migrant Filipinos a home in the Philippines, VIMI has established long-lasting relationships with brokers and clients around the world.
Get started with your property investments! Contact us today and follow our social media accounts: Facebook, YouTube, Twitter, Instagram, and LinkedIn.