For OFWs and migrant Filipinos, buying your first condo in the Philippines can be exciting. You did your research, talked to various real estate experts, calculated the costs, and finally decided to sign the papers. So now what?
You can either decide to use your condo in the Philippines as a vacation home or use it as an investment property. For other OFWs and migrant Filipinos, they prefer renting out their unit to fully utilize their resources to generate passive income through rental properties (at the right rental price, of course!).
If you decide to do the same, then congratulations! You've set yourself on a path towards financial freedom. Buying and renting out condominium units is a common OFW investment. Next to businessmen, OFWs and migrant Filipinos are the trending majority of condominium owners.
Imagine this scenario: After you sign the papers, you patiently wait and keep investing. Finally, some time has passed and your new condo unit is ready for occupancy. A feeling of giddiness washes over you as you receive your unit key. You step into your brand new unit with sparkling clean surfaces and a great view of the city. A sense of pride and accomplishment swells up in your chest. Your investment choice has finally set in motion.
This is the feeling every OFW investor feels for the first time as they embark on their journey towards financial freedom. But who says you can only have one unit at a time?
If you would like to invest in more condominium units at affordable prices, then head over to Camella Manors and Vista Residences. You might find their condominium projects interesting. They have several condos for sale in the Philippines available for you to choose from. Located in several provinces, each condominium project is unique and caters to different types of lifestyles.
Now that you have your brand new condo unit, you are presented with a series of new challenges. You need to decide whether you want to furnish your condo. You also have to go out there and promote your condo unit for rent via social media platforms. And you also have to consider the rental price.
But with so much competition in the real estate market, how much should you charge for rent while still making a profit?
For rookie rental property owners, it can be tricky maneuvering into the real estate business. After all, this industry has been around for years yet there is different information floating around. It can be confusing on which source to trust. That is why Vistaland International wants to provide you and other OFWs and migrant Filipinos an easy guide on rental prices for condominiums in the Philippines.
This guide can help you, OFWs and migrant Filipinos make an informed decision based on several factors.
Here are some of them: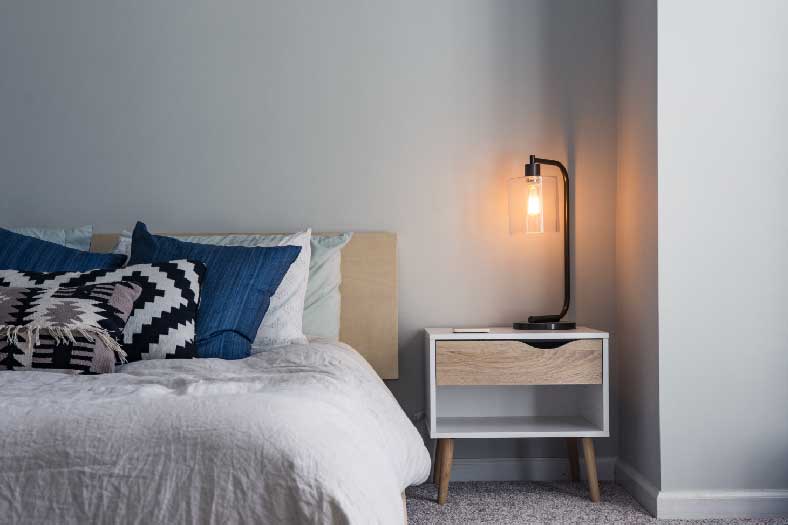 1. Consider the Location
Finding a good location is a golden rule. When it comes to buying Philippine real estate properties, you always hear the phrase "Location, location, location." Because let's face it, owning a property in a great location just makes great business sense. The most sought-after condominium units are located in the heart of the city, and commercial districts. Buildings with access to malls, shopping areas, restaurants, and social venues are generally well-received by many tenants. The high foot traffic is great for business.
The floor level of the unit can also influence the price. The higher the floor of the condo unit, the more expensive it can be.
Corner units are also expensive compared to units along the hallway. They offer better benefits despite being on the same floor with similar units. The reason is corner units are designed with extra space, additional windows, and fewer distractions from loud neighbors. They also have a unique view of the city.
2. Evaluate the Condo's Value
To determine the base monthly rental price, you need to consider the condo's value and purchase price. By covering these fees into the monthly rent, you can slowly earn your profit margin.
Keep in mind that different condominium units have different prices. The bigger the unit, the more expensive the monthly rent can be. The layout of the unit also factors into the final rental price.
How many bedrooms and toilets does it have? Is there more than one window? Does it have an amazing view of the city during sunrise?
For example, the monthly rent of a studio unit is cheaper compared to the monthly rent of a 3-bedroom unit.
3. Factor in Additional Costs
Aside from considering the condo's value, you also need to check for any additional costs. This can include the move-in fees, property tax, amortization rate, condominium insurance, maintenance costs, and even association fees.
Make it clear to potential tenants what the monthly fee will cover. This allows them to know exactly where their payments are going.
4. Compare Rental Prices with Other Condo Units
A rookie mistake is charging your condominium unit with monthly rent at a higher price without doing any research. Not only does a high monthly fee make potential tenants lose interest. It can cost you a room viewing opportunity too. To them, it gives the impression that all you care about is earning a profit.
A good strategy is to look for similar-looking condominium units around your area. There are several real estate platforms online you can look up and compare rental prices with such as Lamudi, or myproperty.ph. Tenants also do their research since they want to get the best deal. And they are more likely to contact you if your monthly rent and available amenities match their budget and lifestyle.
If the units in your condominium building range around 25,000php to 30,000php per month, then most likely you should consider those ranges for your rental prices as well.
5. Make a Checklist of Amenities and Appliances
Looking into what amenities your building can provide is an excellent way to attract potential tenants. Everyone loves having access to a swimming pool, a gym that is open 24/7, an indoor cafe, a beautiful landscape garden for taking pictures, or even a venue to hold parties and events. There are also basic amenities such as Internet availability, air conditioning, elevators, and a parking space.
Take note of what appliances you will be included with the unit. Some condominium owners include a refrigerator, kitchen appliances, and even cable TV to attract more potential tenants while others lease the unit as is, giving potential tenants the freedom to buy their furniture and appliances.
Keep a checklist for all the available amenities and appliances you have. This helps you track your costs and add them to your rental price. It is also up to you if you include the electric and water bill into the monthly rent. However, tenants commonly pay for those utility bills themselves.
6. Pinpoint Key Buildings Near Your Condo
Checking what kind of buildings around your condo can influence your rental price. If your condo in the Philippines is near schools, business establishments, or offices then it is likely rental prices can go higher. However, if property developers build more condominiums around your area, then most likely rental prices are lower since there is a wide saturation in the market.
Most foreign ex-pats like to live within the heart of the city since it is easy for them to travel around and at the same time, explore entertainment venues like malls, or shopping districts.
Some condominium buildings are even built on top of malls which makes them highly desirable. These condominium units offer the best human comforts money can buy. You can buy groceries, go to the movies, and even shop around. All of it just within minutes from your condo.
So take note of any future property developments around your condo in the Philippines.
7. Consider the Length of Tenant's Stay
If you are open to negotiating, you can discuss with your potential tenant whether they plan to lease your unit for the long or short term. A standard lease is good for one year. However, if your potential tenant does not plan to stay in the area for a year, then it is possible to negotiate new terms and adjust the rental prices accordingly.
A great advantage of a long-term lease is lower monthly rates. But a great advantage of a short- term lease is their convenience and flexibility.
Related Article: Things to Consider Before Buying a Condo
Responsibilities of Being a Rental Property Owner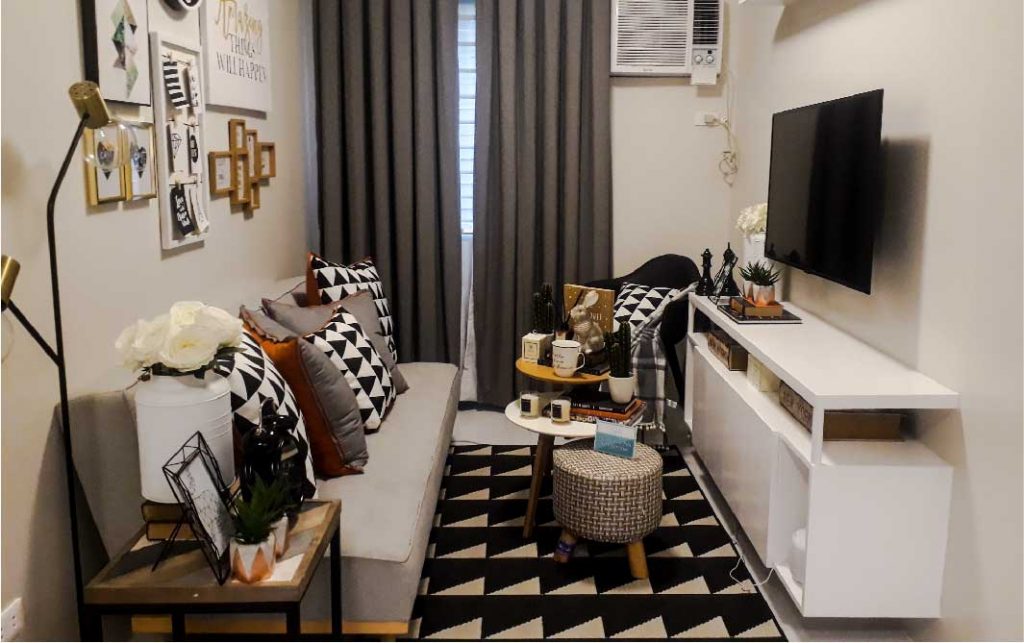 Drafting a Rental Contract
Drafting rental contracts is one of the responsibilities of a rental property owner. The contract is a legal document that states the terms and details between you and your tenant. Both parties must sign an agreement on what is written in the contract.
You can draft one yourself however if you do not feel confident writing a contract, you can find help from a property lawyer. They have the know-how and spot any details you may have missed. They can also advise you on certain areas, which areas you are responsible for, and which areas the tenant is responsible for inspections.
Another responsibility is checking your unit from time to time for damages or malfunction of appliances. It is important to know if your unit still looks presentable, or if there are damages in your unit that need to be fixed. Keeping your unit in tip-top shape and fixing whatever needs to be fixed immediately increases the chances of your unit lasting longer while in pristine condition.
Collecting Rent
Every property owner loves a tenant who pays their bills on time. Bank transfers are a common transaction when it comes to transferring large amounts of money. They provide secure payments with no hassle, reassuring both the tenant and rental property owner of a good transaction.
But with today's technology, people can now pay their bills online. Banks have created online apps which are convenient for people who do not have time to go to the bank. Other apps such as Gcash and Paymaya are also easy options to use.
Doing a Background check on Potential Tenants
To check if tenants can be trusted with their unit, rental property owners normally do background checks. One of these requirements is providing an NBI clearance, a valid identification card, and a birth certificate. They can also do further digging by checking the tenant's social media accounts, their work history, and even their bank statements, although the last part is not mandatory.
Bonus Tip: If you feel overwhelmed by the task of renting out your condo on your own, then you can consider getting help from professional property managers. They can help you ease the stress from handling rental properties and also help you find good tenants to lease your units.
Related Article: How To Rent Your Home While Working Abroad
Conclusion
The sad reality is, renting properties is not easy especially among new OFW investors. You must have the right business mindset to put your goals into motion. It requires strong commitment and stubborn persistence to keep going even when you have no luck finding tenants.
As a real estate investor, you have to put in every effort you have in making sure your business stays afloat. That means making your condo unit for rent look as attractive as possible for potential tenants to contact you for a room viewing.
It also means anticipating the possibility of negotiating rent with potential tenants. After checking your unit, they may propose a new rental price. You can also counter back.
Naturally, compromises are normal in the real estate industry. As an OFW property investor, a good goal is to keep negotiations in a win-win situation to keep both parties happy. But you must also know when to pull back if negotiations are not in your favor.
In the end, learning to maximize your OFW property investments is a good opportunity to help you grow your earnings, even after you retire.
---
Discover more OFW investments. Connect with Vistaland International today!
For OFWs and migrant Filipinos who are looking for a house and lot or condo for sale in the Philippines, Vistaland International Marketing, Inc. (VIMI) has a diverse portfolio of OFW property investments for you. Send us a message today!
---
Vistaland International Marketing, Inc. (VIMI) is the international marketing division of Vista Land. Aiming to provide OFWs and migrant Filipinos a home in the Philippines, VIMI has established long-lasting relationships with brokers and clients around the world.
Get started with your property investments! Contact us today and follow our social media accounts: Facebook, YouTube, Twitter, Instagram, and LinkedIn.