2022 poses a positive outlook for real estate investment as signs of economic rebound are being seen. While the Philippine economy is still in recovery from the ongoing pandemic, experts believe that 2022 is a great year if you're looking for a real estate investment opportunity.
Colliers, a notable investment management firm, listed down reasons as to why real estate investment is set for a return this 2022.
Business Confidence
With the country's effort to boost vaccination coverage, strict community quarantine measures are slowly being lifted as more and more people are getting protected from the virus. The country was placed in strict enhanced community quarantine at the onset of the pandemic, which implemented outdoor travel restrictions, only giving access to medical frontliners and other essential workers. But, with the government's collective effort, the country is currently under alert level systems, which means that granular lockdowns are implemented only in areas with a high surge of cases.
As our society learns to live with the virus coupled with ease in restrictions, economic growth is expected to jumpstart in 2022. According to Collier's forecast, office, residential, retail and industrial sectors are the ones who will benefit the most from this economic development. Consumer activity will spike up as investors flock the market. More businesses in operation equates to more demand in office buildings and commercial spaces.
Another thing to look at is the rise in demand for office buildings and spaces. Despite the work-from-home arrangements imposed by companies in the midst of the pandemic, some firms like outsourcing companies are still on the lookout for office spaces.
Road Expansion
Colliers also stated that the rise and completion of major road projects like NLEX-SLEX Connector, North-South Commuter Railway, and the Central Luzon Link Expressway, along with other projects like the New Manila International Airport (or Bulacan International Airport) and the expansion of Clark International Airport will pave way to the raise of land values in neighboring provinces like Pampanga and Bulacan.
These macro improvements jumpstarts the Golden Age of Infrastructure as envisioned in President Rodrigo Duterte's Build! Build! Build Program. Often dubbed as the administration's 'centerpiece project,' this program aims to sustain economic growth amidst the new normal and improve the lives of the Filipinos, both for those living in the urban and rural areas.
Duterte also emphasized that the panacea for the decade problem of traffic and road congestion in the metropolis is to disperse road and major networks in the countryside.
With the growing confidence in the real estate market, here are some investment options you can venture into.
Rental Properties
Take this opportunity to invest in real estate and convert them into rental properties. Rental property, in simple terms, is a residential—such as single-family homes, a duplex, or a townhouse or commercial real estate which includes office spaces, multi-use storages, and warehouses put up by property owners for lease.
Say you purchased a residential property- you can either use it as your primary residence or put it up for rent while waiting for it to appreciate in value. If you used a mortgage loan to purchase your property, the monthly rental income can be used to cover the expenses. After all of your loans are cleared out and your property investment has gained enough appreciation, you can opt to sell it out.
There are other costs of owning real estate, such as maintenance costs, facilities among others. Moreover, managing and keeping your residential property in good condition will require a lot of work and effort. One option is to hire a property manager or ask for property management companies to cover all the work for you, all the while you earn money from your renters.
Take a Peek in the Suburbs
Undoubtedly, some of you might worry about making investments outside of the city due to location and travel. Most of us have their jobs in the city, and traveling every day can be a tiresome task. But with these road and infrastructure improvements, investing in the suburbs shouldn't feel as daunting as we have now a faster and more efficient way to travel in and out of the metropolis.
If you are looking for a property in the outskirts of the city, Vista Land International got you covered! Check out Vista Land's Property Options in the Suburbs of Manila.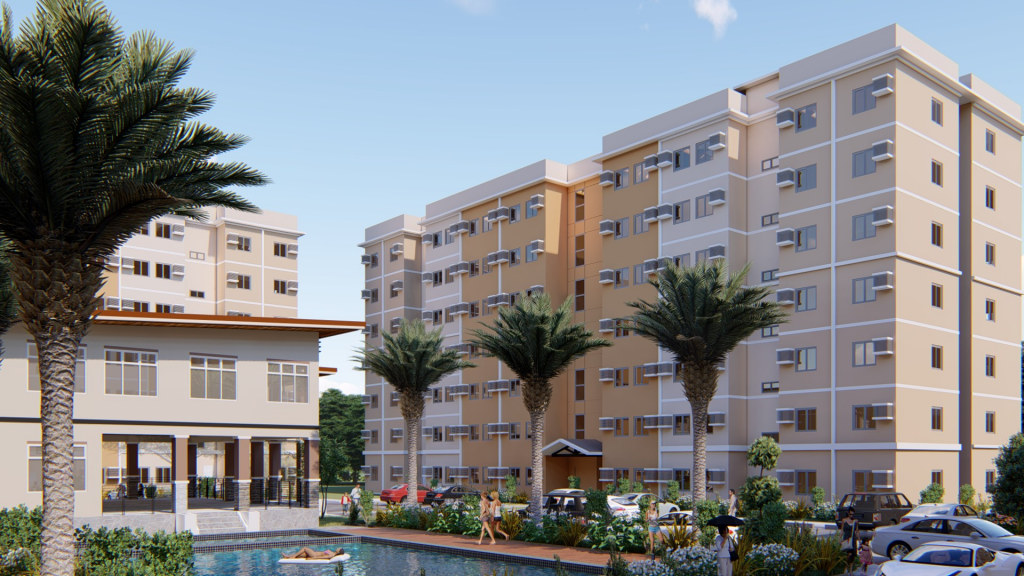 But Why Real Estate Investment?
Easier to Understand
Unlike other types of investments, real estate investment is much easier to understand—it is basically purchasing physical property. Also, a lot of people are more familiar with it rather than the complex algorithms and concepts other investments rely on.
Steady Cash Flow and Passive Income
One key benefit of real estate investing is its ability to generate a steady cash flow. Real estate investors can generate money through rental income and property appreciation. Tenants pay for the property you put out for rent. Just make sure to do a good background check on your potential tenants to avoid missing rental pays or them not paying at all.
Also, investing in real estate can give you passive income generated in the form of rental checks.
Great Returns and Profit
Property value increases over time that's why owning real estate is a good investment. After a few years, you can sell your property and expect a good return of finance. Just remember, appreciation isn't guaranteed so choose wisely from your investment options.
Sense of Fulfillment
Aside from financial gain, real estate investment can bring such a sense of fulfillment and control as you get ownership for your assets. It is a tangible proof of your labor and hard work. There's nothing more satisfying and assuring than seeing your hard-earned money and your effort not being wasted.
Shields You from Inflation
When home prices in the market rises up, it basically means that your rental fees are going up, as well. Real estate investments are considered as protection from inflation as it can back you up financially. It basically keeps you up with the rate of inflation.
Boosts Capital
Your goal in real estate investing is to boost your cash. Investing in the right real estate will help you build wealth as properties significantly rise in value over a period of time.
Start Investing in Real Estate Now!
You may ask yourself when is the right time to start investing in real estate. The answer is now! Vista Land International has a wide-array of real estate investment options you can choose from. Whether you are looking for affordable houses and lots, a condominium unit with a view of the skyline or a quality suburban estate, Vista Land got you covered!
Visit Vista Land International's website at www.vistalandinternational.com for a complete list of their project listings to find which real estate property best suits you!
In conclusion, if you are looking for investment property options-as you should-this 2022, NOW is the time to take advantage of property investment while the market is on its way for a revamp. However, take note that with every opportunity comes with risks. It is important to do a thorough research about the real estate investment you set your eyes on.
---
Looking for an affordable property? Contact us today
A lot of Filipinos dream of owning their first apartment or house and lot. With today's booming real estate opportunities, there are so many options to choose from.
Here at Vistaland International, we have a roster of affordable property listings from several locations across the country. Whether you're looking for a place to live in Manila, Cebu, Davao and etc, we've got you covered. So contact our real estate agents today!
Vistaland International was primarily created to bring OFW closer to their dream of finally acquiring a home in the Philippines. And with the rising cost of living in the country, OFWs and their families are looking for ways to earn extra cash flow to support their daily needs. Luckily, you can also join the global network of Vistaland International as a real estate professional and earn a commission!