Are there other options for OFW house and lots and condominium investments for sale aside from Metro Manila properties?
Home indeed is where the heart is. In times of depleting options and increasing prices of property options in subdivisions and condominiums near business districts, Filipinos especially Overseas Filipino Workers (OFWs) and migrant workers are down to pricey ready for occupancy (RFO) homes and spot payment terms.
But to other investors and home seekers, the side skirts or suburbans of the metro in proximity to workplaces and places of interests like schools, malls, supermarkets, and places of worship are the best choice.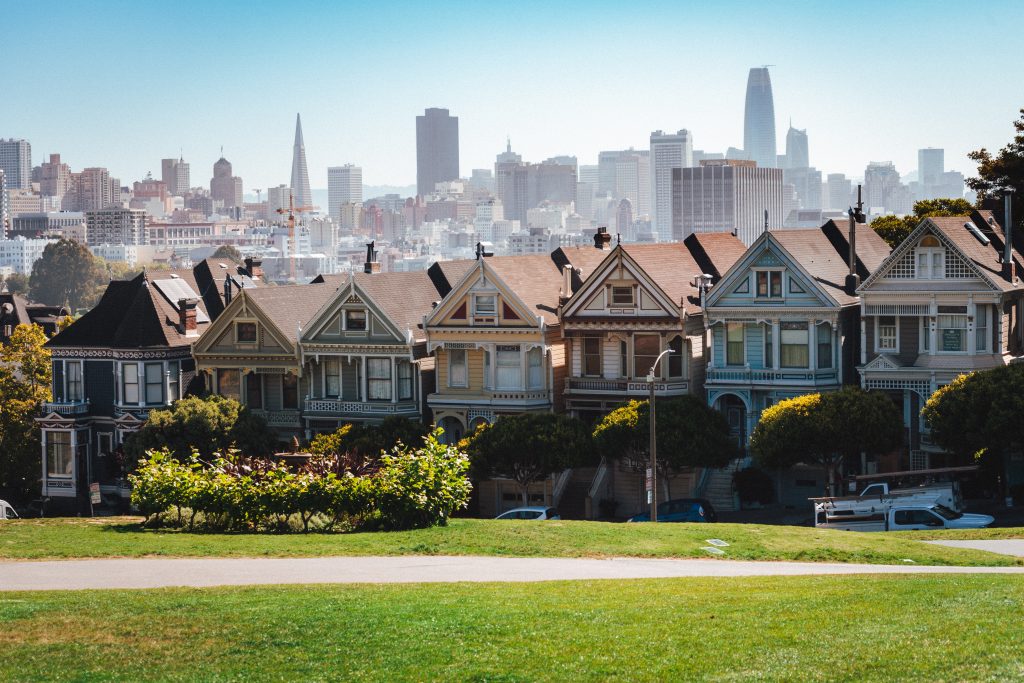 OFWs and migrant Filipinos work hard for their dream of owning a property investment that will give them the comfort of their home. They also aim to have an income replacement solution while enjoying the prime of their life or during their retirement.
There are residential developments approximately 15 minutes or 10 kilometers away from business districts of Manila. There are also possible locations to look at that are accessible to workplaces yet near your hometown.
We usually mention the roads or highways as references to locations and areas. In Metro Manila, these are the gateways OFWs and migrant Filipinos can consider in getting a property with high value appreciation potential. The sprawling East, the developing South, and the promising North links to the bustling business district of Manila. Mode of transportations are UV express, minibuses, and point-to-point buses.
OFW house and lot and condominium options in the Suburbans of Manila – South
With all the developments in the south of Metro Manila, the Build Build Build program of the government still has numerous projects, superhighways, and bypass roads near completion. This cuts the travel time to and from the south of Metro Manila to less than an hour.
Here are the two highways that lead to Metro Manila which can be considered an alternative route by OFWs and migrant Filipinos who grew up from the south.
OFW property investment options at the coastal area to Cavite
Once finished, LRT line 7 will cut the travel time of commuters from 2 hours to 15 minutes. Pasay and Las Pinas are just a stone's throw away from the Ninoy Aquino International Airport (NAIA) and the commercial districts of Makati City. Municipalities of Cavite after Las Pinas are Kawit, Tanza, Naic, and North of Bacoor are the options if you are taking the coastal road and Cavitex. Travel time to MOA or Mall of Asia, Manila, and Makati is just an hour from these areas. Vista Land has excellent property investment options in this area.You can choose among our residential projects in Camella Tanza and Trese Martirez and Lumina Homes in Tanza which offer affordable house and lots for sale.
OFW property investment options at SLEX to south provinces
With the skyway being placed, another choice in the south of Manila are residential developments near SLEX south Luzon expressway exits. Options are the southern part of Bacoor, Imus, Dazma, and General Trias of Cavite. Even Silang and San Ildefonso are now one hour away. People who work in Alabang, Sucat, Bicutan, Taguig, and even Ortigas can consider looking at this area.
Cavite is one of Vista Land's residential development empires. Projects here are different phases of Camella in Daang Hari Bacoor, Camella the Islands in Imus, Camella in General Trias, Camella Silang, and Camella Ildefonso which both almost carry the weather of Tagaytay.
OFW house and lot and condominium options at the east of Metro Manila
With a mountainous region of Rizal as the background of those OFWs and migrant workers who live in the sprawling east, another gateway to Metro Manila with Quezon City or Pasig as its entry point is the province of Rizal. Here are the options if you want to get away from the expensive toll fee in daily motoring.
OFW property investment options at Ortigas extension
From the term itself, this highway connects Ortigas and Pasig to the southern provinces of Rizal. A lot of condominium developments are now present on this national road with large mall developments and supermarkets. It connects EDSA and C5 to Pasig and Antipolo City by satellite bridges. This highway also connects Ortigas to top municipalities of Rizal like Cainta, Taytay, Antipolo, Angono, Binangonan, and all provinces in Laguna and Batangas. When finished, the 16 kilometers MRT line 4 will connect San Juan and EDSA to Ortigas extension and Manila East Service road of Rizal province.
You can check out the residential communities of Vista Land at Camella Sierra, Dalig Antipolo, Camella Meadows at Eastridge Binangonan, and Lessandra Crestwood at Buliran Road Antipolo.
If you are looking for an affordable house and lot for sale in Rizal, you can consider our socialized housing for starting families at Lumina Homes and Bria Homes in Baras.
OFW property investment options at Marcos Highway
Marcos Highway or the Marikina-Infanta road is the newest gateway after the Ortigas extension. This area locates four giant malls and supermarkets. It connects Quezon City and Manila to Marikina.
It then leads to the provinces of Rizal like Northern Cainta, Lower Antipolo, Baras, Tanay to the provinces of Laguna and Quezon. LRT line 3 will bring you from Antipolo to the university belt and Divisoria in less than 30 minutes.
Vista Land's housing developments in Antipolo are just 15 minutes away from the Marcos Highway. Other developments to consider in the area are Bria Homes Executive nearby Paenaan and Bria Homes Montalban which is only 15 minutes away from Marikina and Commonwealth Ave, Quezon City.
OFW house and lot and condominium options at the Northern part of Metro Manila
There are numerous developments lined up in the North to benefit the agricultural and commercial industry. Baguio and other mountain province tourist destinations can now be reached in less than 3 hours and with the upcoming LRT lines of Philippine National Railways and MRT line 7, the North area of Metro Manila will soon become a new business district.
OFW Property Investment options at NLEX to North Province
Balintawak is known as the farmer's trading hub of Metro Manila. It is located at the end of NLEX or North Expressway. Due to heavy harvesting of crops of the north, this farmer's hub remains the trading haven of vegetables and fruits of Northern farmers. The NLEX connects Balintawak, the start of EDSA, to the northern part of Luzon. OFWs and migrant Filipinos traveling to different parts of this region will have access to different provinces of the North. First of which is Valenzuela which connects to South Caloocan, Malabon, Navotas, and Manila.
Afterwhich, it connects to Meycauayan, Sta Maria, west part of Bulacan including Malolos, Pampanga, and Bataan. This highway also connects to different superhighways and bypass roads connecting to Tarlac, Nueva Ecija, Pangasinan, and the Ilocos region. Vista Land develops several housing projects such as Camella Homes in Malolos and Baliwag Bulacan, Camella Homes in Apalit Pampanga, and other provinces in the North. Lumina Homes in Malolos and Pamapanga are also an option for those who are looking for affordable house and lots in the Philippines.
OFW Property Investment options at Quirino Highway
The biggest and most utilized highway in the Philippines is Commonwealth Avenue. This superhighway is used by thousands of commuters every day. This 12-lane road connects the northern part of Quezon City and the eastern province of Bulacan via Quirino Highway. It also connects the northern part of Rizal. No wonder why this superhighway carries the most vehicles to EDSA. There are 4 giant malls along Quirino Highway.
The Commonwealth Avenue starts at north Caloocan to the provinces of Bulacan starting at the City of San Jose Del Monte, to Norzagaray, Sta Maria, Pandi, and Plaridel. This superhighway also leads to other provinces such as Nueva Ecija and Aurora.
LRT line 7, when finished, will cut down the travel time from the City of San Jose Del Monte Bulacan to EDSA in less than 30 minutes. Vista Land's housing developments in the area are Camella Cielo in Igay, Camella Homes in Norzagaray, and Camella Homes in Sta Maria. Lumina Homes for socialized housing are also an option with developments in Plaridel and Pandi Bulacan.
Final advice on your choice about your OFW house and lot and condominium option
Like the Alabang Muntinlupa in the south and the Fairview of Quezon City in the north, it used to be a side skirt of urban development. It also used to be very far to commuters since the workplace only concentrates at the heart of Metro Manila which is Makati and Pasig.
These alternative municipalities at the side skirts of Metro Manila can become one of your choices for property investment in the Philippines. The top of the advice from property experts is to choose the right location. But since most OFWs and migrant Filipinos believe that the hometown they grew up in is the best place to live or invest, they can have it both ways.
Today, workplaces have expanded in different areas of Metro Manila. There are several job opportunities in BPO companies, commercial malls, and office establishments around the National Capital Region because of road and infrastructure developments.
The nearest working district to provincial areas if you are coming from the south is Alabang and Laguna. In the North are Novaliches, Caloocan, and Bulacan. In the East are Antipolo, Cainta and Marikina.
With all the mentioned locations in the side-skirts of Metro Manila, these developing areas are great choices with the potential appraisal value and high rentability rate and yield. Like other developed areas in Metro Manila, these will provide profit and income in no time.
---
Talk to a trusted real estate seller. Contact Vistaland International today!
Vistaland International Marketing Inc. (VIMI) offers different kinds of real estate properties and even the most affordable house and lot units to OFWs and local Filipino citizens.
Having one of the largest real estate companies in the Philippines as part of their selection of real estate investments, VIMI aims to provide quality homes that are built to last for future generations.
As the international marketing division of Vista Land, VIMI provides several financial growth opportunities for OFWs' real estate investments in the Philippines. Send us a message!