by Van Lemuel O. Sanclaria
Time really flies when you're enjoying things, but do not be fooled by this clause. As time goes by and we age little by little, things do start to slow down for us. This is also the state where we won't value the importance of investment and solely rely on work to support our necessities.
Investing on something can get really difficult, so understanding investment at a young age may be a good thing. There are also surveys and research which shows that the earlier you understand Investment the richer you will get, and we can't deny this fact.
The Advantage of Investing Early in Real Estate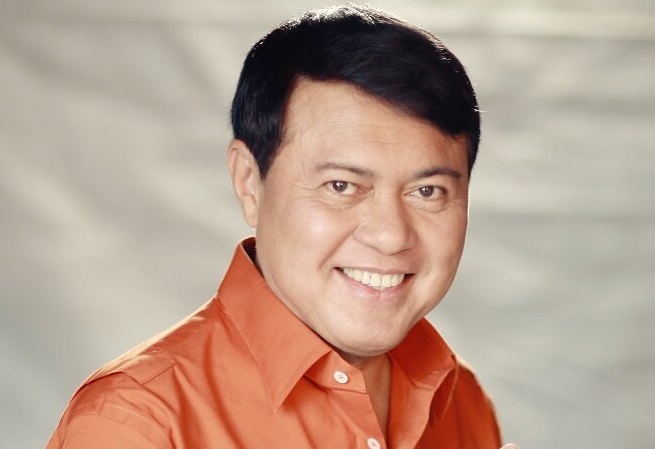 Take it from one of the pioneers of Philippine real estate, Mr. Manuel B. Villar Jr. He started investing in business when he was in his mid-20's. From sand and gravel delivery services he segued into house construction services which then is now Vista Land and Lifescapes Inc,. His goal is to help our fellow Filipino people to have their own so-called Filipino house and lot.
He successfully made this goal possible and now established a name in the Philippine real estate industry. His goal also widened and started garnering insights about reaching out to our Filipino people abroad thus opening OFW investments for our kababayan.
According to Forbes' list of Top 10 Wealthiest Men in the Philippines, Manny B. Villar Jr. is now part of the list sitting at 2nd as of September 2020. And with the help of his fellows, we can see their projects spread out through the Philippines. They even have multiple developments in a single area just to satisfy the people's need for house and lots. Their projects may also vary from affordable to luxurious types to suit the lifestyle and demographic needs of our OFWs and local investors.
Thinking of tapping another way to help accommodate the needs of the people, they also ventured into condominium developments and started creating a house for people who prefer to have that city life while having that safe and secured home. They also transcended into University Series Condominiums that are placed near top of the line schools which specifically was meant for students who are having difficulty traveling from far away home.
Vista Land already made their name in this career and is continuously exerting best efforts to expand the scope of their projects.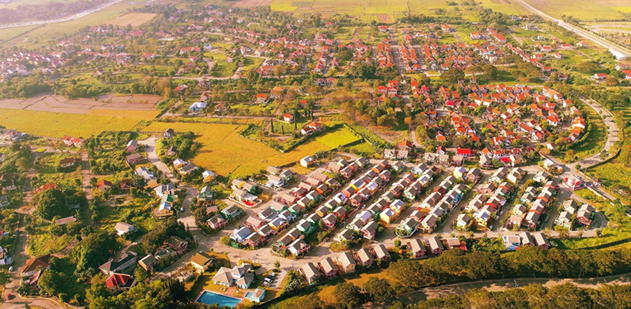 Camella Savannah Iloilo – Trails and Glades Enclaves
Start Investing Early: Choose Your Investment
Aside from house and lot packages, OFW investments may also come in different forms of properties such as lots only units, condo units, and memorial lot packages. Also, investments are not limited to people who are residing in the Philippines only but also for our fellow OFWs who want to take part into Philippine real estate investment. There are lots of investment to choose from and each have their own ways to earn money from the invested property, each have their own pro's and con's, and it all depends on how well it is controlled by the owner.
There are also things to be considered when choosing and before purchasing a house and lot property such as: house structures, material composition, and security systems etc. These are the things which make your purchase a quality investment. This also helps you to know how your property will grow or how will it progress throughout the succeeding years.
It's also necessary to choose the best investment that will suit your financial capacity because this is something that will be yours and you are responsible for that investment. In a similar manner with raising a baby, you are the one who will nurture it until it is fully grown and ready to be a matured investment that'll give you support for your finances.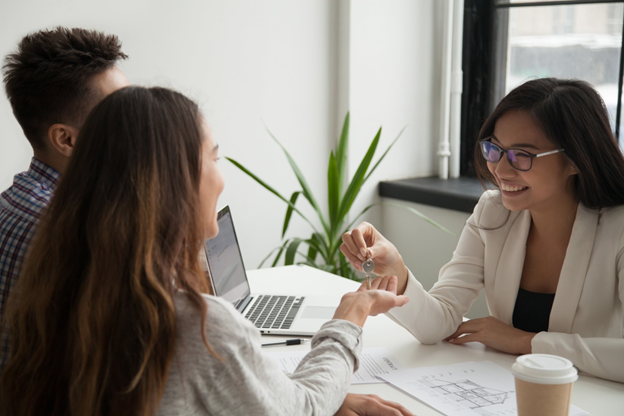 Is 2021 a good year to invest?
The market for the Philippine real estate industry has grown in an exceptional rate since the past years. According to Asia Property HQ, they forecasted that the market will slow-down throughout 2019 but the market remained stable. In the year 2020, a full-scale pandemic and other calamities hit the Philippines and this brought a massive downward slope in purchases to the real estate industry.
And with regards to 2021, even with the factors like the pandemic and other calamities, people are still trying to cope up with these circumstances. But contrary to what happened, house and lot purchases began to rise up again. Investments at the start of this year are already reaching its target and this just shows how resiliency is a key to play the game.
Benefits of investing now: Why is It Important to Invest Early in Real Estate?
As the saying goes "The early bird catches the worm", this is applicable to investment in a sense that the earlier you try to engage in investing for a house and lot, the earlier you will reap all of its benefits later on. This is the case for most of our OFWs who retired at an earlier age because they are already reaching their desired source of income from their investment. They replaced their income from their work pay to passive sources in an instant and they are enjoying the time of their lives right now. How amazing is that? And how amazing would it be if it happened to you?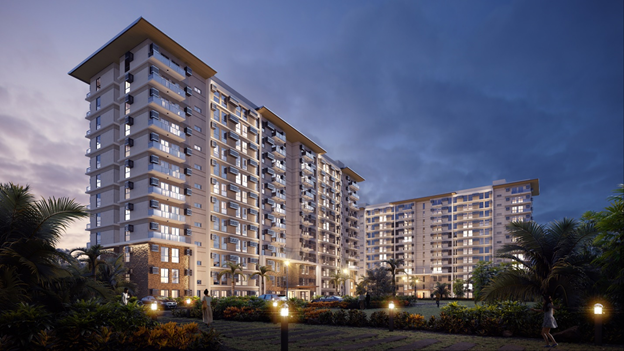 COHO by Vistaland
OFW investments actually became widespread recently especially for those people who wanted to increase their source of income and want to start shaping for their passive income in the near future. OFWs became the massive investors now since they are the ones capable of generating higher amount of capital than most of Filipino people who are planning to invest in a property in Philippines.
There are several ways on how to invest at every age, it's just a matter of how you'll find your way to act now. It is true that age is just a number and as an equation in life should be, it needs proper calculation. Investment and age are contradictory to each other in a sense that as you go through the course of time, our income becomes unstable depending on our priorities and spending habits whereas an investment just increases in value and it is something that we should be aware of.
Investment is really something that needs to be highly considered. It doesn't matter what age you tried to engage in, but the earlier you try to work on it is what matters. And if you ever feel troubled about when to start, Vistaland International Marketing is there to accommodate you throughout your investment career.
---
Vistaland International Marketing, Inc. (VIMI) is the international marketing division of Vista Land. Aiming to provide OFWs and migrant Filipinos a home in the Philippines, VIMI has established long-lasting relationships with brokers and clients around the world.
Get started with your property investments!
Contact us today and follow our social media accounts: Facebook, YouTube, Twitter, Instagram, and LinkedIn.