Thinking of a house makeover? Consider these five ideas for your home!
By Jedd Marie Dumadaug
New Year, New Trends
It is that time of the year when new styles and trends start rolling out across social media. Big brands tell us what is in and out of style, but our extraordinary experiences last year will influence whatever we do and buy this 2021. Among those new styles are house trends that families will try to incorporate and build in their home.
For OFWs and migrant Filipino workers coming home in the Philippines, there are certain house trends to consider working on for your own home. These five ideas can create more space, enhance the ambience, and help maintain the cleanliness around your home.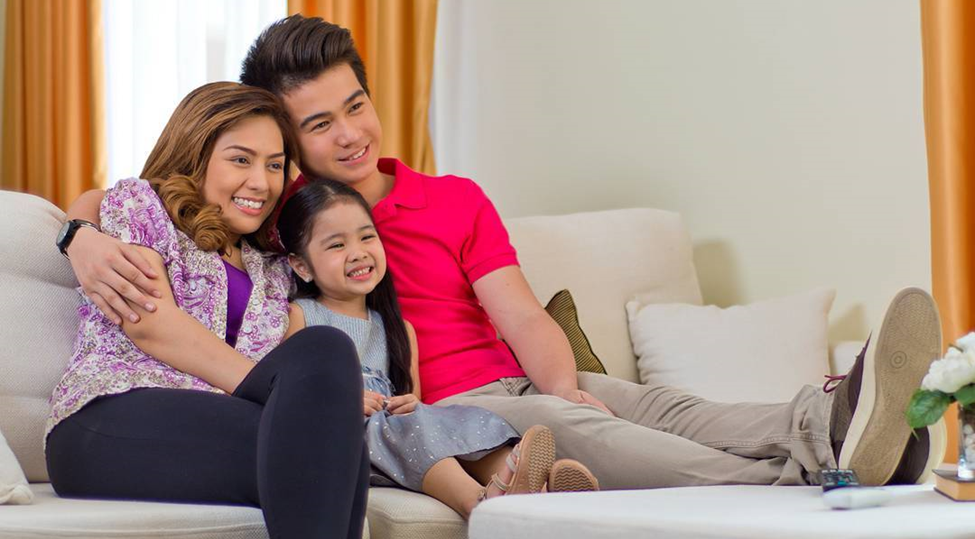 House Trend #1: Multi-purpose rooms
While this may not be a new concept, our home quarantine experience gave rise to the idea of creating an extra room or space for remote work or online class. The idea of having a multi-purpose room in the house has a lot of advantages. It can be used as a reading room, gaming room, storage room, guest bedroom or isolation room if you are sick. When buying a house and lot in the Philippines, consider a home with an extra room.
Camella, the grand flagship house and lot project of Vista Land, has several house models which have an extra room that can be converted into any room you would need. Camella's grande home series, Freya and Greta house units, come with more rooms and indoor spaces. As the leading real estate developer in the Philippines, Camella assures quality living.
Also related: www.vistalandinternational.com/blog/essential-home-office-and-study-area-design-tips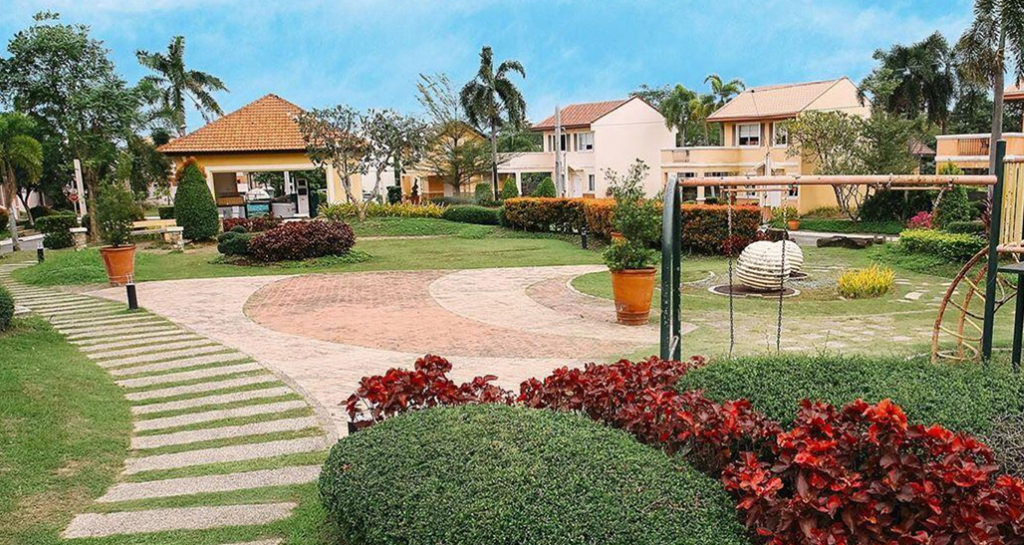 House Trend #2: Outdoor spaces for gardens and plants
Since a majority of the population spent 2020 at home, it is only natural for us to find a worthwhile hobby to do indoors. In particular, gardening was one of the popular hobbies that emerged last year. It is now expected to see families make space for landscapes, gardens, and vegetation outside their homes.
Being the largest homebuilder in the Philippines, Camella offers more than just a sufficient floor plan but an expansive outdoor space for lawn gardens, vegetation, and patios. Camella Homes also offers lot investments to clients and homeowners who wish to have more outdoor space beside their home. Among other Vista Land housing brands, Crown Asia, and Brittany Corporation also offer lot investments.
House Trend #3: Proper ventilation and sanitation
When health guidelines and regulations were released last year, a lot of us learned that the virus can be transmitted through droplets of water in the air. It is expected that in 2021, the concept of air filtering and having a well-ventilated place will be more commonly practiced. A simple life hack of having a well-ventilated home in the Philippines is to open a few windows and doors to let the air regulate around the house. There are also several home care essential products that emerged in the market and it is best if these products are used in your home.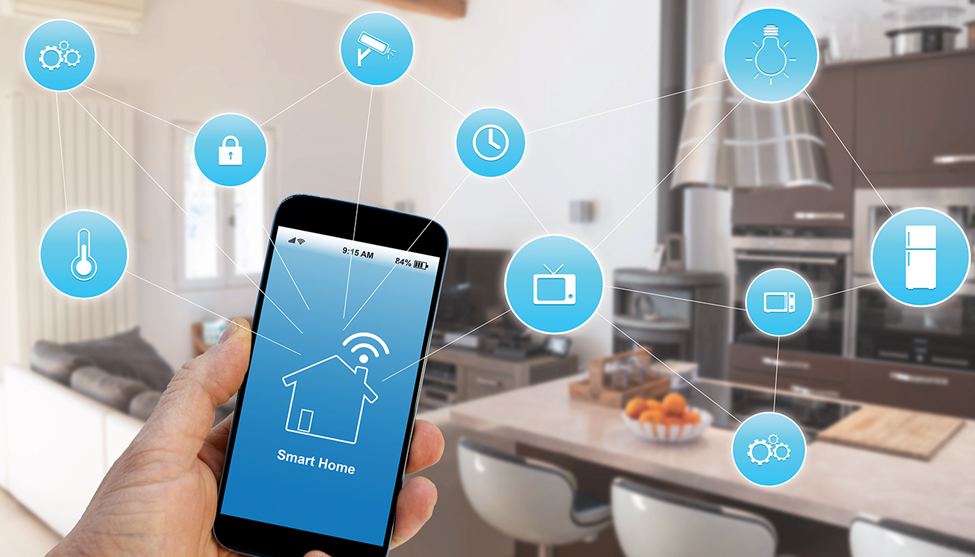 House Trend #4: Smart homes
Before the pandemic hit, smart homes were perceived as a luxury real estate asset. It was mostly considered as a secondary option and people felt that they did not need a home with so much technology. Now, contactless technology has become the norm and an essential for our peace of mind. Motion sensors, voice-activated devices, and key-less entrances became a great convenience to a lot of people.
Currently, there a few real estate developers in the Philippines that started to develop the traditional Filipino home into a smart home at a reasonable price.
Camella continues to be a game-changer in the real estate industry by constantly upgrading its current products. One of its innovative ideas is the Camella SmartHomes campaign where it retains the current design and layout of a Camella model house unit but with added smart technology. Its touchless technology enables homeowners to open and lock doors, control lighting, program smoke alarms, and monitor plugged devices with a touch on your mobile phone or through motion detectors.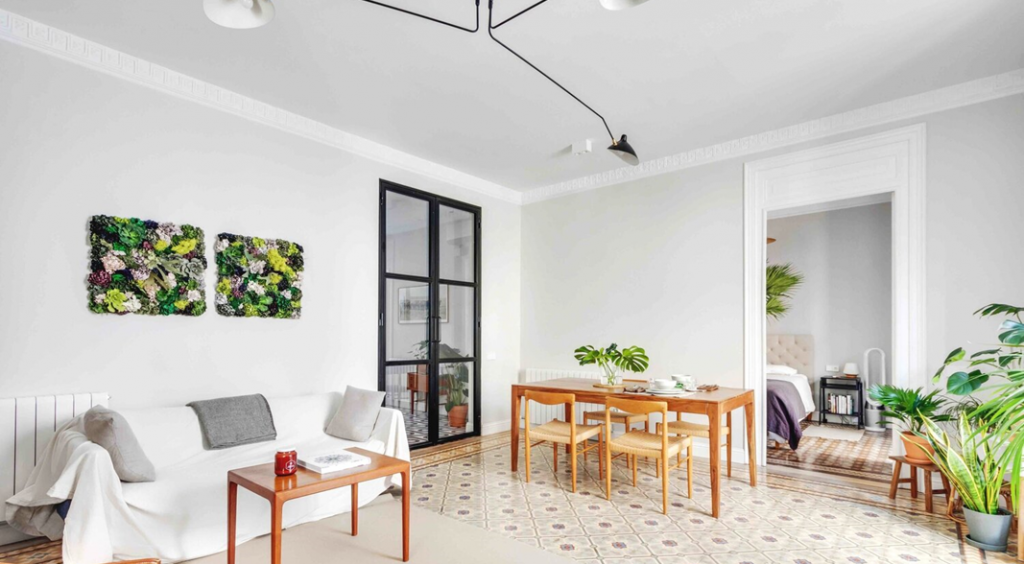 House Trend #5: Biophilic home design
Biophilic design integrates the home with natural elements such as plants, water, and air. It has been said that it can reduce stress, improve cognitive function, and boost creativity. Imagine authentic handmade wooden furniture, natural light seeping through glass windows and ceilings, and lots of plants around the house.
The rise of the "plantitas" in the country was a result of Filipinos coping with consequences of home quarantine. With this, people have now realized the importance of space, natural light and air coming through the windows, and vegetation. Since we live in a tropical country with natural elements available, we can make the most of these natural resources to our advantage for a biophilic home design.
Since a biophilic home design requires plants and natural light in your home, this requires daily cleaning and maintenance because plants attract certain insects and natural light can cause damage to other light-sensitive household products. A biophilic design focuses more on the interior of your home rather than the outside. So you might want to incorporate white walls and minimalist home décor to create a spacious illusion.
Overall, contact-less technology, natural elements, and more space is expected to be popular among houses in the Philippines this 2021. While it may seem excessive to achieve these house trends, consider it as an OFW home investment. These trends have an advantage that can last in the long run. As OFWs and migrant Filipino workers, it is fulfilling to see the fruits of your hard-earned money.
Talk to Us For More OFW Investments at Vistaland International
Looking for a smart home? An extra space? A proper community to live in? Vistaland International can help you achieve one house trend at a time. As the international marketing division of the largest homebuilder in the Philippines, we have several house units of varying prices and strategically located in key cities and municipalities. Contact us or follow us on www.facebook.com/vistalandinternationalofficial for more information.