Quality health service is more than just a need–it's a must. The recent pandemic brought into light our country's need for quality health care, not only for local citizens, but for those who are returning from their work abroad and going overseas once again; our Overseas Filipino Workers (OFWs).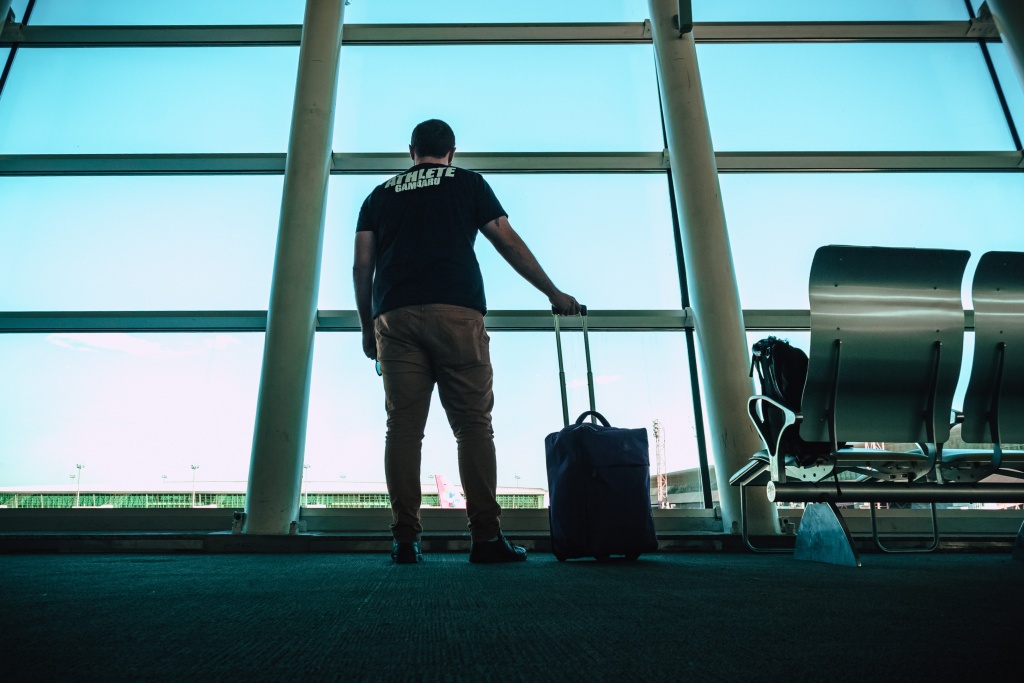 Our OFWs are considered to be the country's modern day heroes because of their huge contribution to the socio-economic development of the country in form of personal remittances. Looking at the data by the Bangko Sentral ng Pilipinas, the remittances sent by OFWs ballooned by 2.3% or 2.92 billion this July 2022, compared to the 2.85 billion recorded in the same month last year.
The remittances they send alone contribute a significant portion to he country's overall GDP, bridging the gap between the rich and the poor, and creating a growing middle class with a dispensable income. The economy drives forward with the country's increased ability to spend.
Not only that, but Filipinos are also renowned for providing quality services and performance in their respective fields, that's why there's been a growing demand for the Filipino workforce all across the globe. In fact, according to the Philippine Statistics Authority, there are an estimated 1.77 million Filipino overseas workers deployed during the period of April to September last 2020.
Despite their humongous contributions, our OFWs risk their lives working in a foreign land just to provide their family a better life back here in the Philippines.
So, as a way to give back and commend the efforts and sacrifices of our OFWs and migrant Filipinos, former President Rodrigo Duterte signed the Executive Order No. 154, which hastened the construction and completion of the first ever Overseas Filipino Hospital located in Barangay Sindalan, San Fernando, Pampanga last December 2021.
The OFW Hospital at a Glance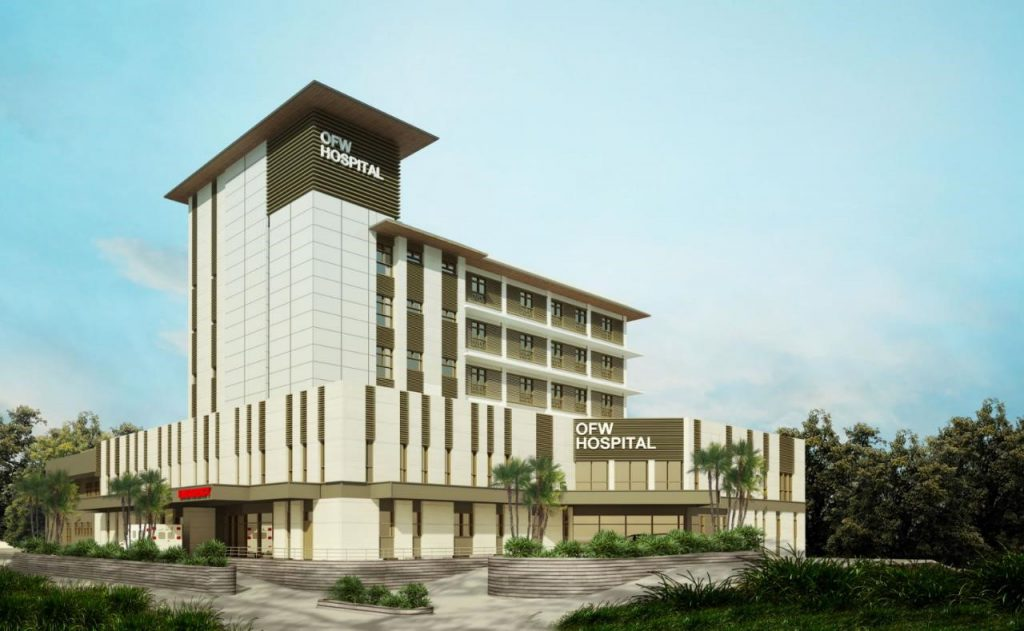 Photo courtesy: OFW Hospital Official Facebook Page
Standing proudly on a 1.5-hectare land given by the provincial government of Pampanga is a 7-story medical facility built to provide free and high-quality medical services to our modern day heroes. The construction of the first ever hospital for OFWs was funded, thanks to the PHP 500 million donation of Bloomberry Cultural Foundation Inc., and through the PHP200 million aid of PAGCOR, the acquisition of medical equipment was made possible. Currently, it has a 100-bed capacity, but additional medical tools like dialysis equipment, CT scan, and Magnetic Resonance Imaging (MRI) are soon to be included. The government is also eyeing to build more OFW Hospitals in various regions in the future.
In addition, the Department of Labor and Employment teamed with the Philippine General Hospital in the lieu of a memorandum of understanding, stating that the PGH will assist in the training of administrative and clinical personnel, as well as the planning and acquisition of hospital equipment.
Though it initially operated as a polyclinic, providing only standard treatment and outpatient services a day after its launch, additional medical services were offered after it had become fully operational last June 2022. The facility is open from Monday to Friday, 8:00 am to 3:00 pm.
With this, OFWs and their dependents can only expect high-quality health services in exchange for their sacrifices abroad.
Who can avail of OFW Hospital's healthcare services?
The OFW Hospital is devoted to providing comprehensive medical care to current and former OFWs and their legal dependents in instances where they fell ill or were injured.
Eligible OFWs
Current OFWs
Former OFWs (not exceeding 3 years after their latest OWWA contribution)
Landbased or Seabased
Regardless of Status
Regardless of Age
Overseas Workers Welfare Administration (OWWA) contributors, whether active or inactive can also avail of the free medical services.
Eligible Dependents
Legal Spouse (with marriage certificate)
Minor/incapacitated child
Parents who rely primarily upon the OFW member's support
Minor sibling of unmarried OFW
Programs and Services offered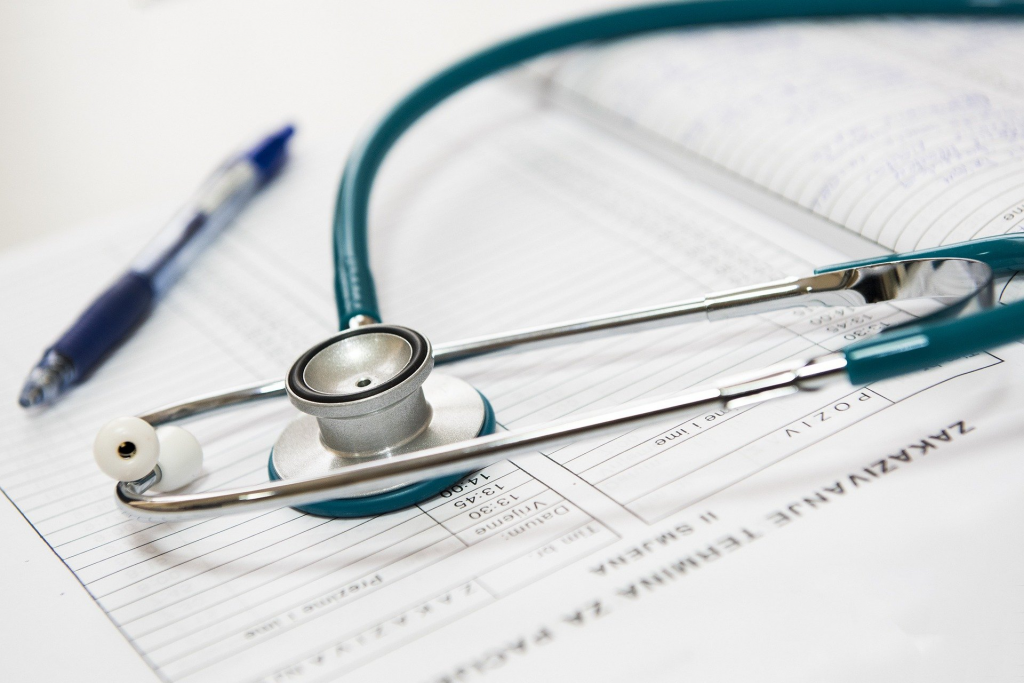 They say that health is wealth, and this is extremely true, especially for our dear OFWs. At one point or another, you may require to pay a hospital a visit to ensure your physical and mental capabilities are in the best shape. Good thing, the OFW Hospital is dedicated to providing free medical care such as:
Free consultations e.g. general consultation
Free dental care and services such as extraction and implants
Free medical consultations
Free medical examinations
Free medications
Laboratory tests
Ultrasound
X-ray
Aside from the free services mentioned above, OFW Hospital also offers various health insurance plans that cover pregnancy and pre-existing illnesses. Referrals to other specialists are also provided in instances where the diagnosis requires another perspective from other specialists. The second opinion coming from those who are knowledgeable in the field may be beneficial to the OFW or its dependent.
Benefits of the OFW Hospital
Easier access to health services- OFWs and their dependents can get immediate and convenient access to health services, especially for occupations with a high risk for illness or injury.
Comprehensive medical care- Before deployment, OFW Hospital can conduct medical examinations to ensure that an overseas worker is in tip-top condition, both physically and mentally, before deployment. Conversely, the facility also offers post employment medical examinations and treatment options. In addition, they also provide curative and preventive treatment options, and last but not the least, preventative measures like vaccination programs.
Such programs are vital to the overall welfare of our Overseas Filipino Workers as they ensure that our OFWs are in the best condition throughout the whole duration of their job so they can stay productive while reducing the risk of life-threatening illnesses and injuries.
This in return, saves a lot on the employer's part as he won't be dealing with money lost due to work delays due to the employee's poor health condition. Overall, OFW Hospital is one that ensures migrant workers are fit to work before deployment.
How to Book an OFW Hospital Appointment?
Eligible OFWs and migrant workers who wish to avail of the hospital's services and medical assistance should book an online appointment first by following these steps:
1. Go to the OFW Hospital's appointment page at https://appointment-ofwhospital.owwa.gov.ph/
2. Fill up the form by choosing from the drop-down menu the location and your desired program.
3. Choose the date of your visit/appointment.
4. Type in your personal information.
5. Confirm your appointment.
Once you confirm your appointment, you can take a screenshot of it and show the image on the date of your visit.
Frequently Asked Questions
Can patients from foreign countries be admitted to the OFW Hospital?
Yes. As long as they meet the requirements/qualifications, patients from foreign countries are eligible for the medical services offered in the OFW Hospital.
Can non-OFWs be admitted to the hospital?
Yes. The OFW Hospital also opens its doors to patients referred to by Overseas Filipino Workers, as well as companies that employ workers in foreign employment but are non-OFWs. Dependents of Filipino citizens serving in the military or government employees working overseas can also avail themselves of healthcare services.
What are the other contact information available?
Website: https://ofwhospital.owwa.gov.ph/
E-mail address: [email protected]
Facebook page: https://www.facebook.com/OFWHospital
Providing Quality Health Services
It's about time we allot a specialized healthcare facility for our Overseas Filipino Workers who work from daytime to nightfall in a foreign land, far away from their families and loved ones. They endure the hard work of their foreign jobs and settle for hours of calls and conversations with their loved ones to alleviate the feeling of homesickness.
Behind the smiles and laughter we see on the screens of our phones and computer, is a thousandfold of hard work and sacrifices, all for the benefit and future of the family they left behind in the Philippines.
The construction of the OFW Hospital is just a small token compared to the hardships and sacrifices they experience abroad. Nonetheless, this just proves that the government puts the welfare and health of our OFWs and migrant workers, as well as their family members that depend on them. After all, they are truly deserving of the title 'modern day heroes.'
---
Looking for an affordable property? Contact us today
A lot of Filipinos dream of owning their first apartment or house and lot. With today's booming real estate opportunities, there are so many options to choose from.
Here at Vistaland International, we have a roster of affordable property listings from several locations across the country. Whether you're looking for a place to live in Manila, Cebu, Davao and etc, we've got you covered. So contact our real estate agents today!
Vistaland International was primarily created to bring OFW closer to their dream of finally acquiring a home in the Philippines. And with the rising cost of living in the country, OFWs and their families are looking for ways to earn extra cash flow to support their daily needs. Luckily, you can also join the global network of Vistaland International as a real estate professional and earn a commission!