As a way to show their support for the digitalization of retail payments in the country, the Bangko Sentral ng Pilipinas (BSP) finally granted Certificates of Authority to two finance giants UnionDigital Bank Inc. (UDB) and GoTyme Bank Corporation (GTYME) last July 12 and 19.
These two lenders are the latest additions to the county's current roster of digital banks, joining other lenders like Overseas Filipino Bank (OFBDB), Tonik Digital Bank, Inc. (TONDB), Maya Bank Inc. (MAYA), and UNO Digital Bank, Inc. (UBI), who got their COAs in the first quarter of the year.
The said digital banking license enables these banks to fully operate and offer their digital banking services in the country. However, it seems like we won't be welcoming any new digital banks in the future as the BSP stopped receiving digital bank license applications last August 31.
With the emergence of digital banks in the Philippines, BSP hopes that it will convert 50% of traditional retail transactions to digital and will increase the number of working adults with bank accounts to 70% by the year 2023.
Digital Banking in Hindsight
Before we go take a closer look at these digital banks, let's define first, what is digital banking.
Combine online banking and mobile banking and you'll get digital banking. That simple.
But not to be confused with the technical terms, let's break down mobile banking and online banking even more.
In simple terms, online banking is when you access a bank's services and features at home via your computer or laptop. These online transactions may include account balance checks, bills payment, and fund transfers.
The premise of mobile banking is somewhat similar. But instead of using a laptop to log in to their online banking portal, you'll find your way through their proprietary mobile apps instead.
While mobile and online banking generally makes up the umbrella of digital banking, it encompasses all the traditional banks' services, from the front end up to the back end. This means that these digital only banks make use of artificial intelligence to operate from the front-end up to the back-end, from onboarding, servicing, and closing of clients' accounts, including data processing and other administrative operations.
This means that aside from the usual account balance checking, bills payment, and other online banking services, customers can now easily open savings accounts and apply for personal loans, credit cards, and set personalized financial goals, and access other money management services.
And unlike traditional banks, digital banks operate even in the absence of physical branches. This is one of the primary objectives of digital banking–to let clients maximize their features and services remotely, eliminating the need to travel to reach a particular bank branch.
What are the 6 Licensed Digital Banks in the Philippines?
Overseas Filipino Bank (OFBDB)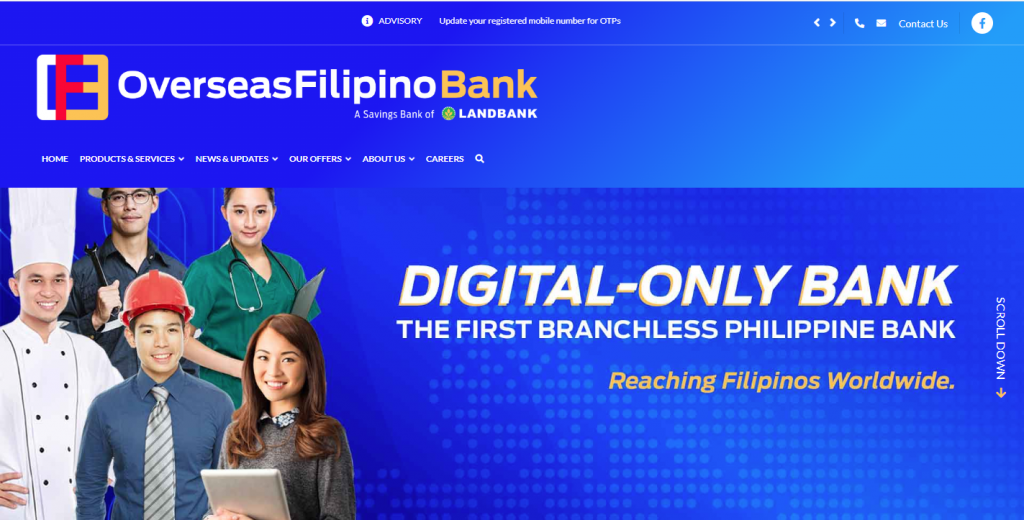 Officially launched back in 2018, Overseas Filipino Bank or simply OFBank officially got its digital bank license last March 25th, 2022. It is the first digital bank in the country and is a subsidiary of the government-owned Land Bank of the Philippines.
Forged to address the needs and support Overseas Filipino Workers (OFWs) and migrant Filipinos, OFBank offers financial products and services aligned to their requirements and personal goals.
For instance, OFBanks allows the creation of a mobile savings account with no minimum initial deposit through Digital Onboarding System with Artificial Intelligence (DOBSAI) on supported Android and Apple devices.
It also allows its users to transfer funds and remittances, pay bills, apply for multi purpose loans and offers physical debit cards. It has a service interest rate of 0.10% per annum with no required maintaining balance.
Tonik Digital Bank, Inc. (TONDB)
One of the pioneers of financial technology, this Singapore-based lender sets itself apart as being the first neobank in Southeast Asia. Prying away from its contenders like ING and CIMB Bank PH, Tonik doesn't have any physical branch and fully operates digitally.
Since its an internet-only bank, Tonik operates under minimal operating costs. Their financial products include time deposits and Stash accounts.
Clients can open up to 5 deposit savings accounts and 5 Stash accounts–which can be either Solo or Group. Interest earnings in a Solo Stash account can grow up to 4% per annum. Whereas in a Group Stash account, which you can share with your peers or family members, interest rate is at 4.5% per year. Time deposit accounts can earn up to 6% interest rate per annum.
Though it fully operates digitally, Tonik offers physical debit cards in which they will charge you PHP300 for the production and delivery fee.
For their users' security and peace of mind, their app is equipped with Face ID security and lock card features. Tonik Bank got its COA last June 3rd, 2021.
Maya Bank Inc. (MAYA)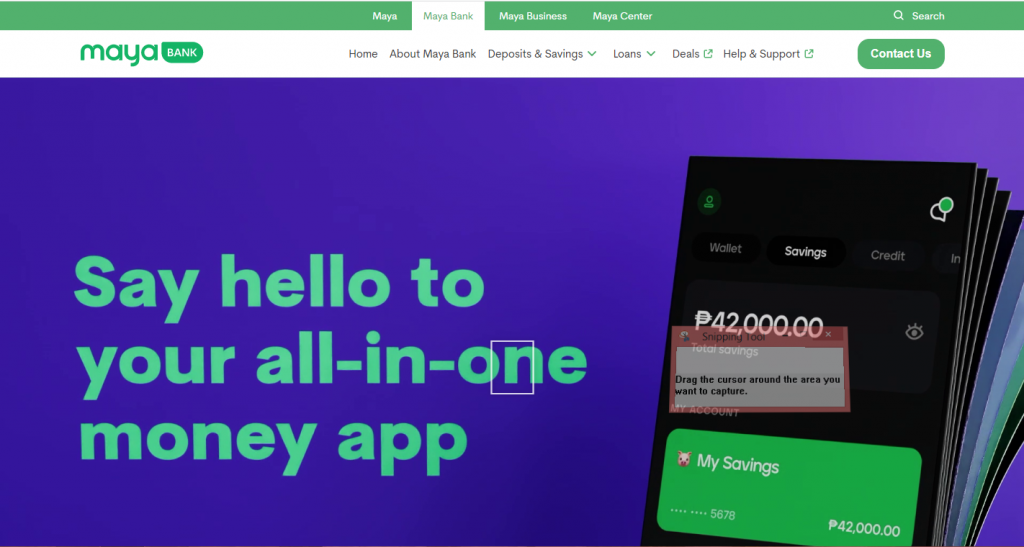 Your all-in-one money app Paymaya has fully transformed into a full-fledged digital bank and is now known as Maya Bank Inc.
Maya Bank offers fully digital banking service such as creating deposit and credit accounts, access to cryptocurrencies, load and bill payments all the while still enjoying the deals and promos of PayMaya app.
It has a 6% interest rate per annum with no required initial deposit. Just like OFBank and Tonik, Maya Bank also offers physical debit cards.
As of writing, Maya Bank caters to 35 million Filipinos and has 250,000 digital touchpoints nationwide.
UNO Digital Bank, Inc. (UBI)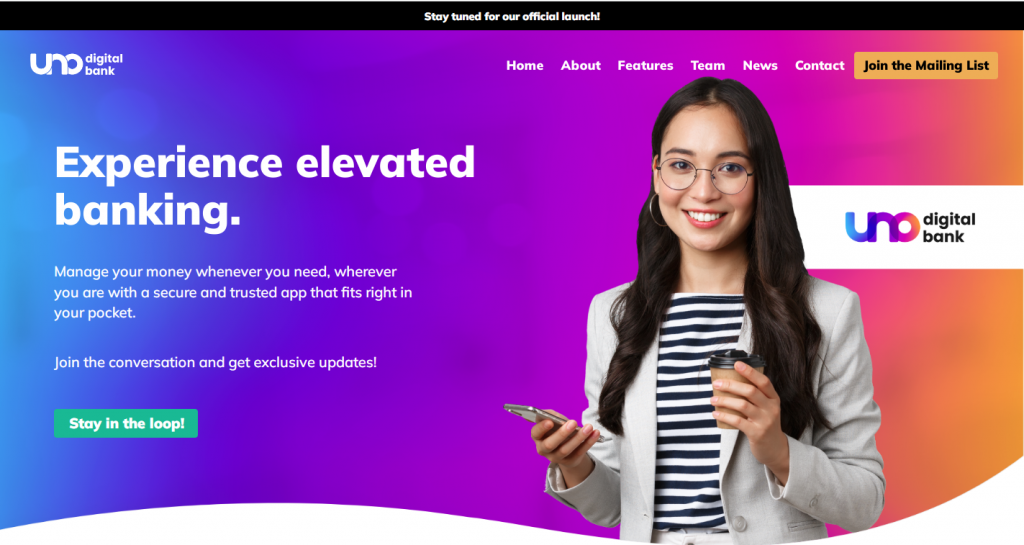 Formerly known as UNOBank, UNO Digital Bank got its digital banking license last June 3rd, 2021. As per their website, UNO Digital Bank features high interest rates on savings, an immediate virtual debit card, a pre-approved dynamic credit line, and no hidden fees.
Their AI-first approach allows fast account setup, client onboarding, and authentication through facial recognition and uses machine learning to further provide users with a more streamlined and personalized digital banking experience.
UnionDigital Bank Inc. (UDB)
A subsidiary of Union Bank of the Philippines, UnionDigital is one of the popular digital banks in the country.
A proud receiver of the Best Digital Bank award for three consecutive years among other recognitions, UnionDigital best exhibited that traditional banks can transition seamlessly into digital banking.
Since it initially started as a traditional commercial bank, its users still have the option to visit physical branches or utilize all their banking services online or through the app. Just like other digital banks, it offers services like account balance check, fund transfers via InstaPay, savings accounts, and time deposits.
Their Personal and Regular Savings accounts require no initial deposit and can enjoy an interest rate of 0.10% per annum. However, you will need a maintaining balance of PHP10,000 to earn interest in the personal account and a PHP25,000 maintaining balance for the regular savings account.
Customers can also avail of other products and services like auto loans, home loans, and quick loans.
GoTyme Bank Corporation (GTYME)
GoTyme Bank Corporation is the result of the partnership of the Gokongwei Group and Tyme, a digital banking giant based in Singapore.
Client onboarding is done either through their app or digital kiosks located in malls owned by the Gokongwei group. GoTyme boasts of account and card creation in under 5 minutes, conversion of reward points into peso, and serves as a safe and secure avenue for investments and financial growth.
Customers who have concerns or queries can reach them via call, chat, or e-mail through their 24/7 customer support or via in-store ambassadors.
Final Takeaway
The rise of digital banks in the Philippines proved that our country can be at par with our neighboring Southeast Asian countries when it comes to adapting to enhancements and innovation within the financial sector. Additional digital banks are expected in the future, with the anticipation of awarding more digital banking licenses in the future, creating a financially well-versed community that isn't shying away from trying innovations like online banks.
In choosing the best digital bank for you, it's best to learn about the features and the background of the bank itself first before diving into the digital banking waters. Each digital bank has its set of features and products, but what pulls them apart from one another is its ability to deliver these promises, allowing its customer to fully maximize the benefits of financial technology.
We hope that through this article, you've familiarized yourself with the Philippines' digital banks and their services. Take your first step towards effective money management today!
---
Looking for an affordable property? Contact us today
A lot of Filipinos dream of owning their first apartment or house and lot. With today's booming real estate opportunities, there are so many options to choose from.
Here at Vistaland International, we have a roster of affordable property listings from several locations across the country. Whether you're looking for a place to live in Manila, Cebu, Davao and etc, we've got you covered. So contact our real estate agents today!
Vistaland International was primarily created to bring OFW closer to their dream of finally acquiring a home in the Philippines. And with the rising cost of living in the country, OFWs and their families are looking for ways to earn extra cash flow to support their daily needs. Luckily, you can also join the global network of Vistaland International as a real estate professional and earn a commission!