Whether you want to renovate your home or office or simply start with a clean slate in your new place, buying furniture is one of the things to consider depending on what you're eyeing for such as the brand, budget, functionality, the materials they are made of, and to match the aesthetic you're going for your living space. But with so many recommendations from family, friends, and random people, you get overwhelmed as to which furniture store you should check out first to the point you become indecisive (and we know the feeling because it's frustrating).
If you want to look for some local quality furniture online without struggling to get through the line (or if you simply don't have time to go out), then you should scrap Shopee and Lazada for a minute as we're here to recommend you some of the online furniture shops in the Philippines that take over online shopping to the next level!
Bonny Furniture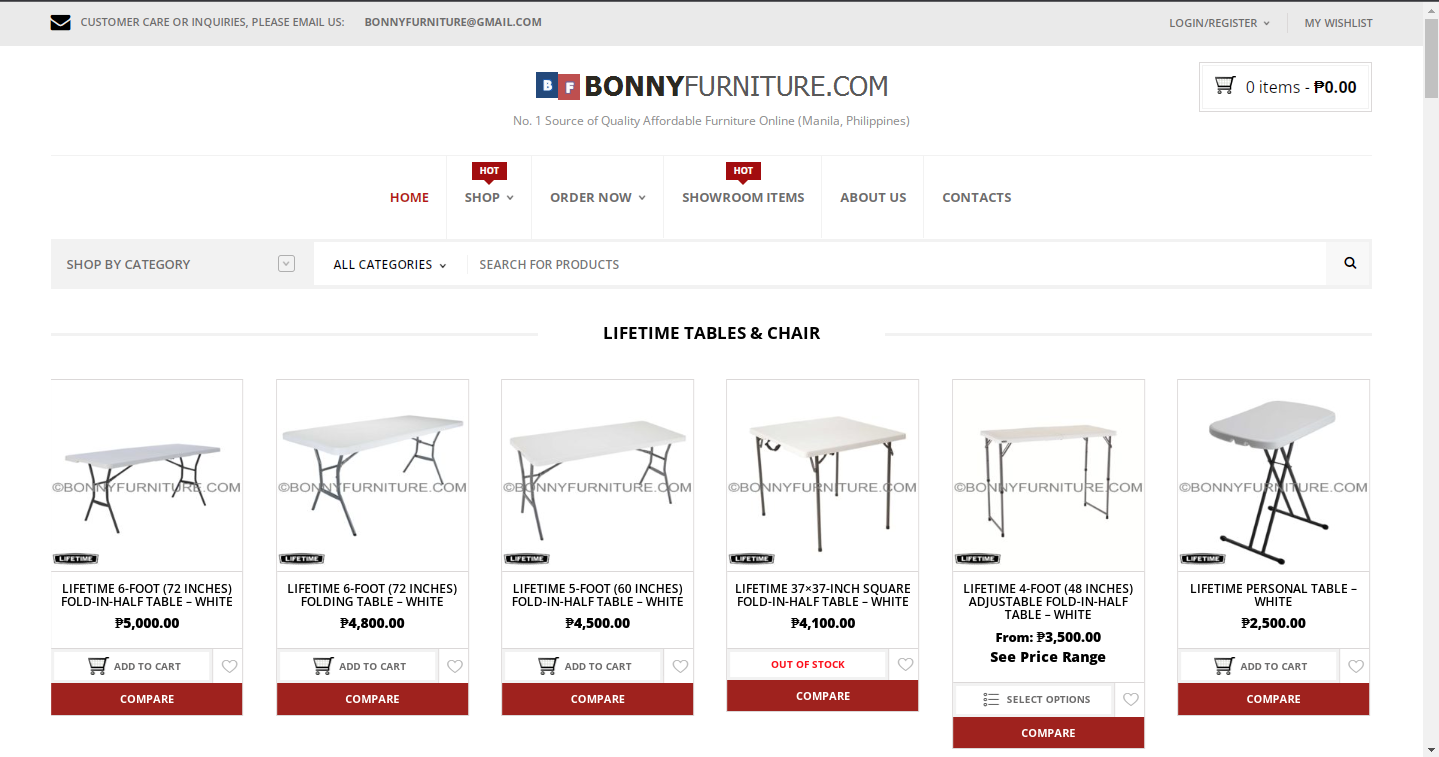 If you're looking for some furniture without breaking your piggy bank, you should check out Bonny Furniture, a pioneer for budget-friendly people for six years.
This furniture shop will give you good furniture deals with a wide selection of essential furniture for your bedroom, living room, dining room, and garden. You can also find some affordable furniture for your kid's room and for your office set up, so this furniture store is perfect for a budget-friendly room makeover.
It has a physical store in the Philippines, which is located along Pedro Gil St. in Paco, but you can have it picked up or have it delivered as they deliver all over the Philippines! How cool is that?
Delivery Time: 2 - 7 days after receiving the down payment

Delivery Fee: Check it in their order form to get a quotation

Mode of Payment:

How to Order: Through their website (www.bonnyfurniture.com), their online order form, or their email ([email protected])
AllHome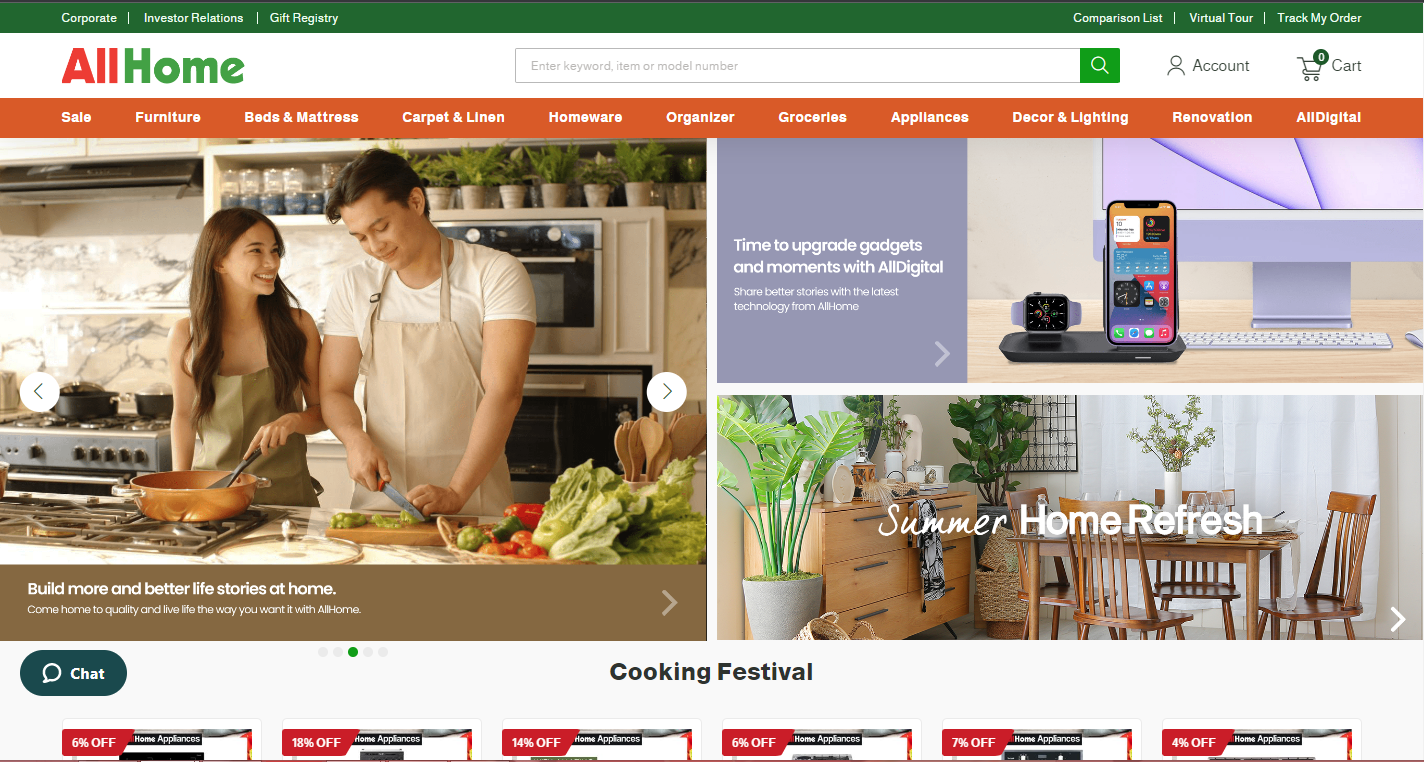 This online furniture store in the Philippines is founded by the Villar Group of Companies, and it's a one-stop furniture shop for home improvement, whether you're renovating, constructing, or simply just furnishing your new haven.
Although they mainly cater to home builders because of their wide range of wallpapers, textiles, tiles, and other construction supplies, they also offer a collection of contemporary furniture if you want to modernize your place. They also have affordable office furniture such as office tables and office chairs that range from P1,000 - P2,000 and there are even some bundles of these that are less than P5,000 for those who are working from home. Talking about what you're getting for these prices!
And that's not all: They also deliver within Metro Manila and other parts of the Philippines such as Bulacan, Cavite, Cebu, Iloilo, and many others, making it more convenient for anyone to shop online with just a few clicks!
Urban Concepts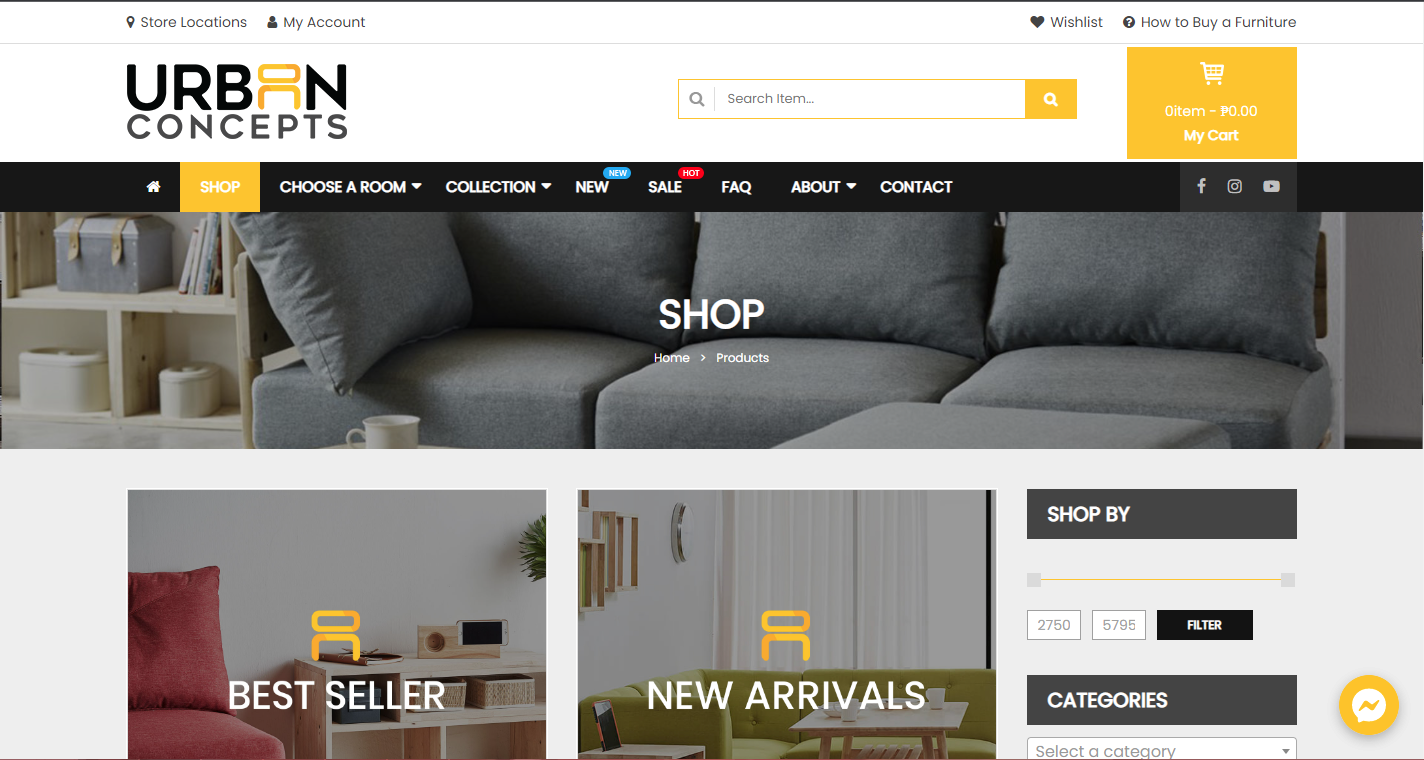 If you're going for minimalism and functionality, then this furniture store is the one for you! From the name itself, this online furniture shop is all about the modern way of living by selling space-saving and pet-friendly furniture, making it perfect for people who are maximizing tiny space in condo units and apartments. These are available in modern and rustic designs, and these will cost you around P2,250 to anything under P40,000 if you want to live functionality in style!
The only downside of it is that they deliver within Metro Manila and in select nearby provinces, so you have to be a bit patient if you want them to come to you in the near future. Another one is the hefty delivery fees (especially for those who live outside of Metro Manila), so you have to be ready to see the bill and prepare your bank accounts and credit or debit cards so that anything can go smoothly.
Furniture Source Philippines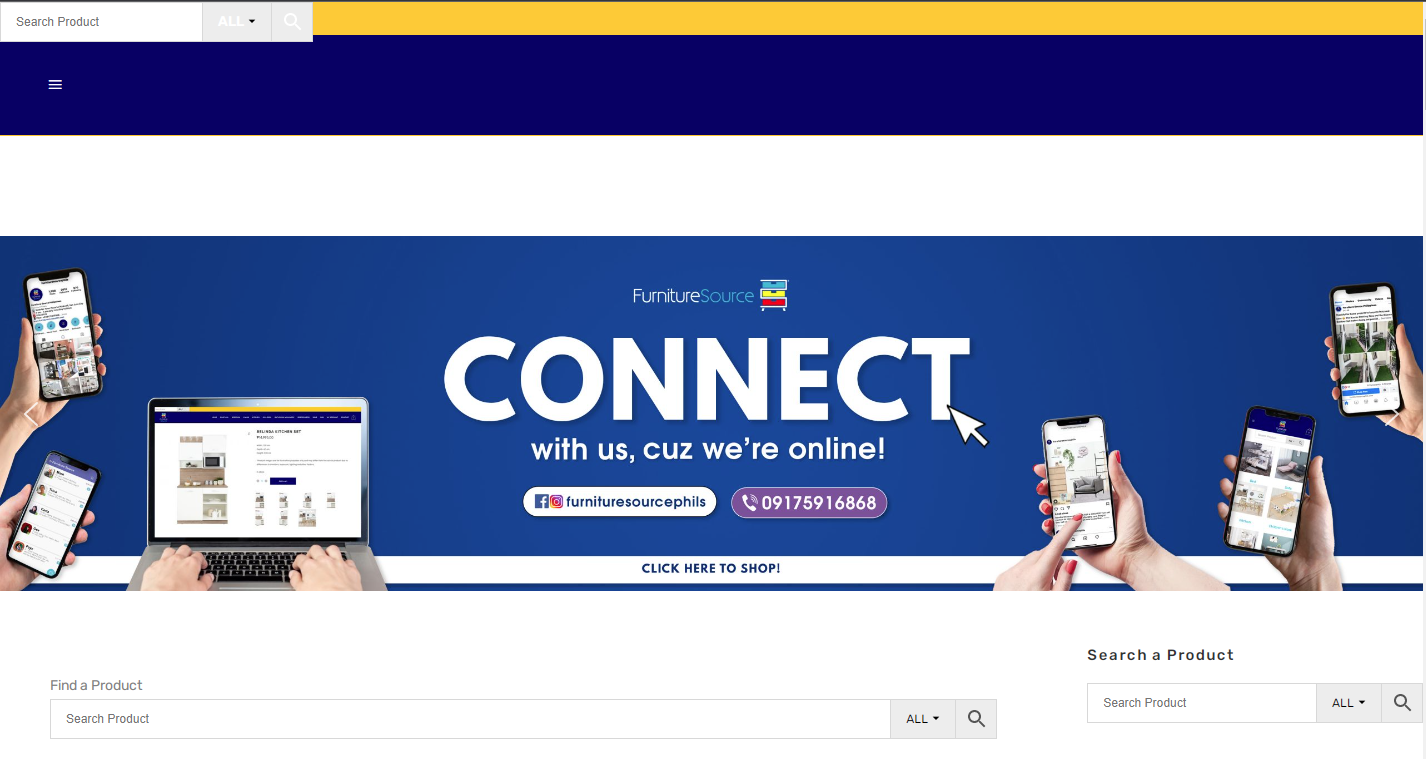 If you think IKEA is pretty expensive for you, then Furniture Source Philippines is your answer with modern furniture that has the same inspiration from IKEA, except it's more affordable and it's for people who want to save on renovation costs. This one-stop shop has chic and trendy furniture that your pocket will be happy about, making your place stylish without worrying about the price! And the good thing about it is that it's another online furniture shop that ships around the Philippines, so you don't have to worry about their delivery fees and the things you're going to buy! Another perk of buying furniture in this store is that they have a variety of payment methods, making your transactions with them convenient and flexible!
Shipping Options:

Furniture Source's partner courier

Pick Up (for small items only)

Delivery Fee:

Delivery Time:

Mode of Payment:

ATM

Bank Deposit

BillEase

TendoPay

Credit Card (Visa and Mastercard)

Online Bank Transfer

Paypal

GCash

GrabPay

PayMaya

Coins.ph

Remittance Centers such as SM Store/Supermarket, Savemore payment couriers, 7 - Eleven, Bayad Center, Palawan Pawnshop, LBC, etc.

How to Order
Furniture Manila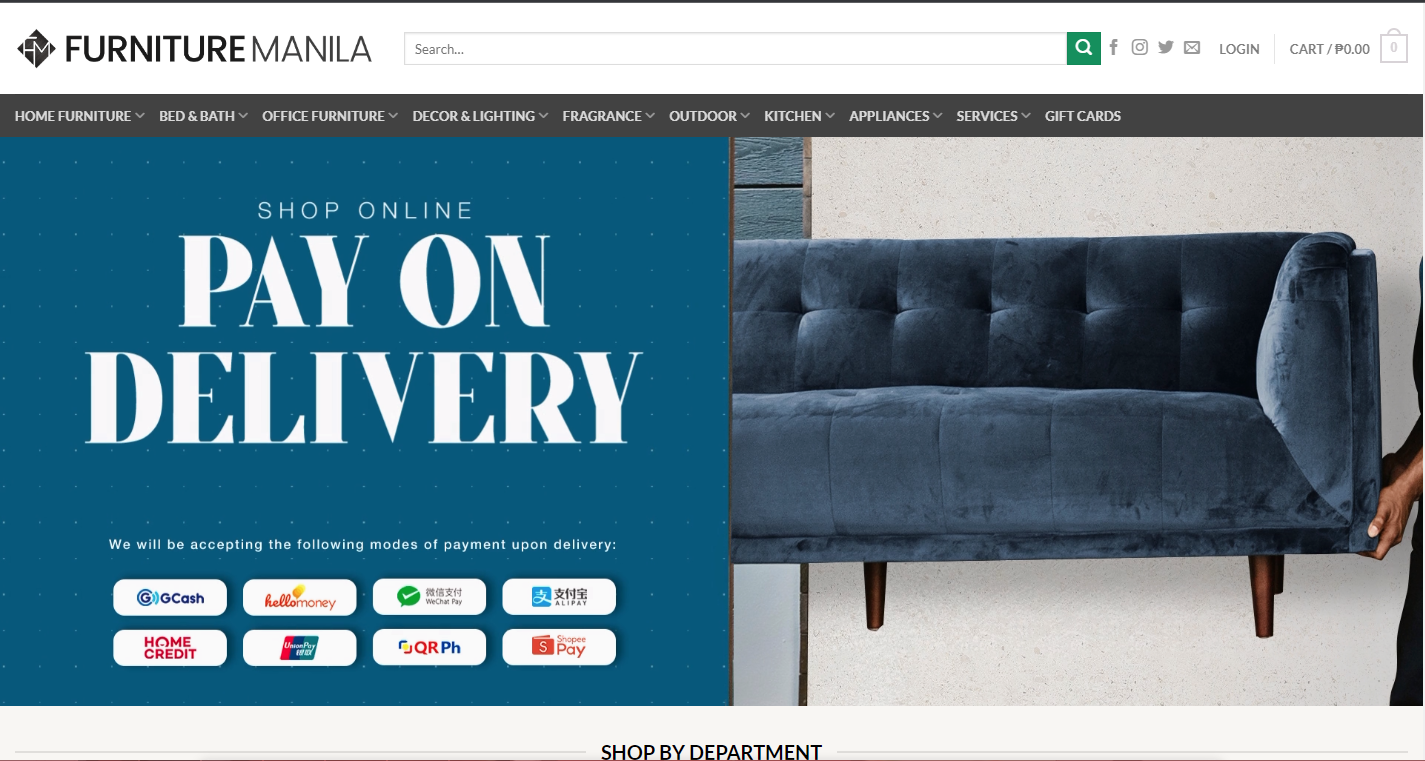 This online furniture store practically sells everything you need for every room of your house, condo, or apartment from bed frames, cabinets, study tables, and even a sofa bed that are on sale to having discounts that are offered on bulk orders of 12 items and above per Stock Keeping Unit (SKU). If you need some inspiration for bedroom, living room, or kitchen remodeling ideas, then you can just get anything by just through their catalog.
Like Urban Concepts, they only deliver within Metro Manila and in nearby provinces. But thanks to the pandemic, they're quite flexible with their sea or cargo options for those living in Visayas and Mindanao, so you don't have to worry in getting practical yet quality furniture with this online store!
Mandaue Foam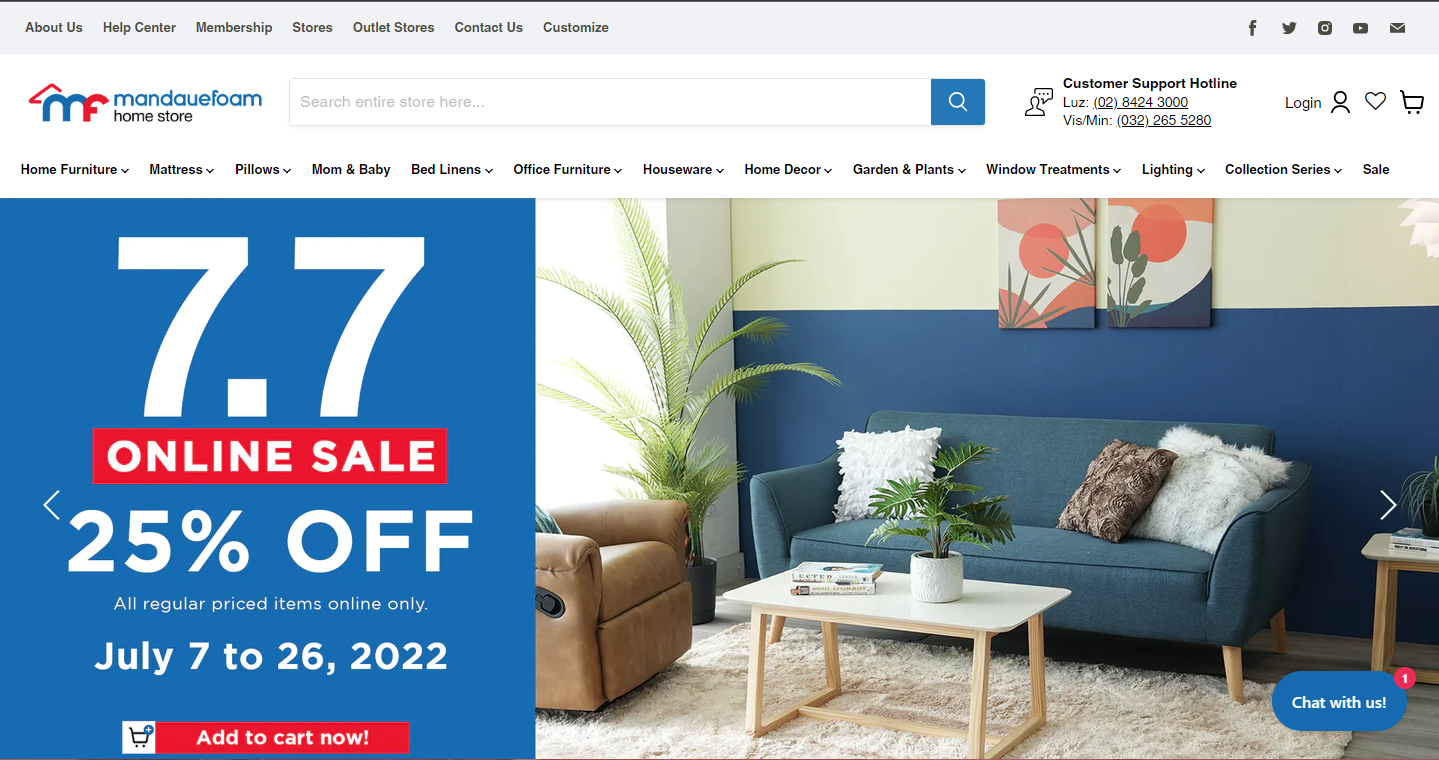 Another great IKEA alternative is Mandaue Foam, a homegrown business that started in Cebu catering to your bedroom needs from bed frames to mattresses and pillows since 1971. They have expanded to home and office furniture later on and it now has 28 branches worldwide! They have stylish pieces and prices that will definitely make your bank account celebrate, plus a 25% - 30% discount on sofa beds, dining sets, and study desks and an additional 15% discount on imported products, and a 20% discount on local products for Mandaue Foam Loyalty cardholders.
Talk about a world-class local business with over millions of minimalistic and stylish furniture that have bargain prices and massive discounts!
The only downfall of this furniture shop is that they deliver in select towns and cities around the Philippines, so you have to pray to the furniture gods that this gem will come to you pronto!
Shipping Options:

Local Delivery

Third-Party Couriers

Pick Up

Delivery Fee: Check out their website for their domestic shipping rates

How to Order: Through their website (https://mandauefoam.ph/)

Mode of Payment:

Dragonpay:

> Online Bank Transfer

> Bank Deposit

> GCash

PayMaya;

> Visa

> Mastercard

PayPal

> Visa

> Mastercard

> JCB
MODLiving Furnishings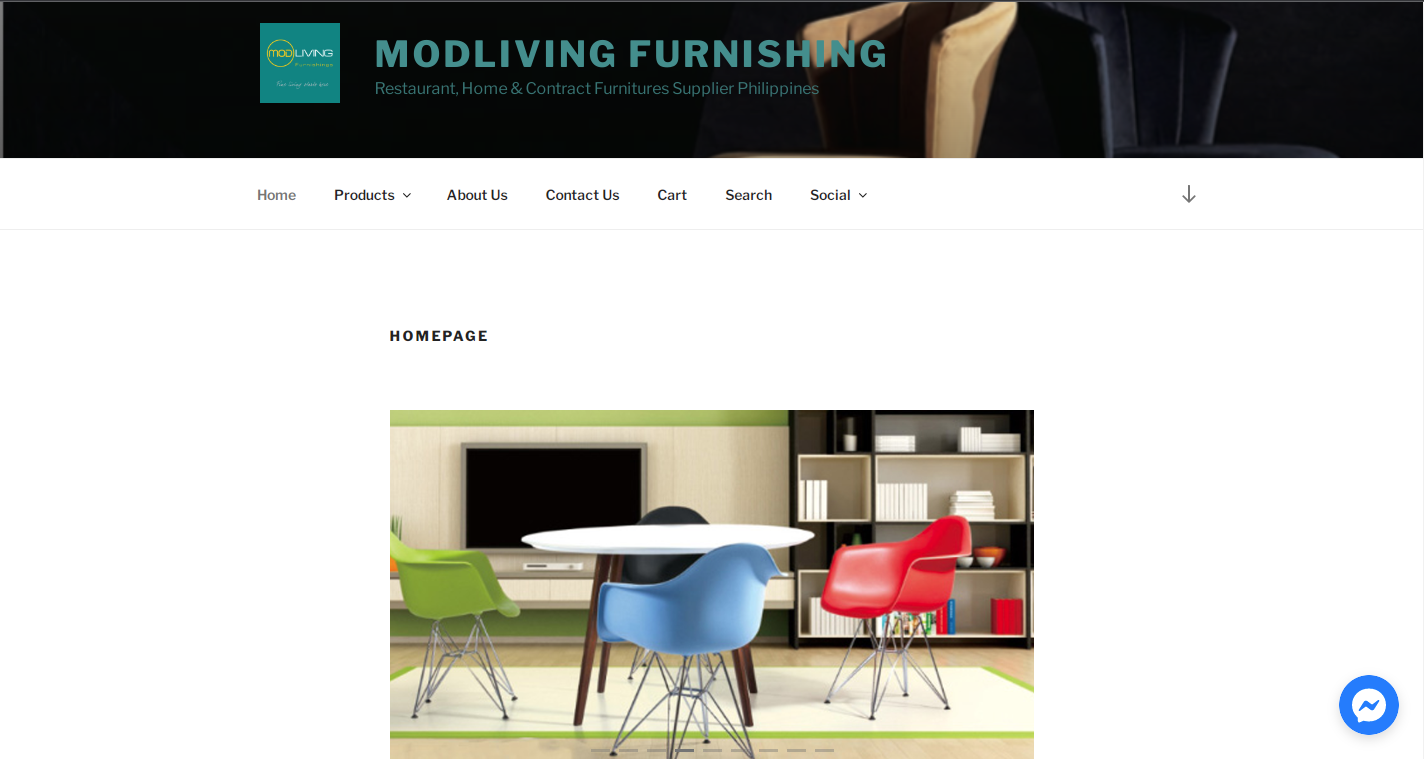 MODLiving Furnishings is actually a restaurant furniture supplier that specializes in dining tables and chairs and it's also an online furniture shop that sells to people who want to spruce up their tiny haven such as condos and apartments without breaking their budget. They have a wide variety of dining chairs ranging from P888 to P9,900 each and they are sold for P1,000 to P3,000 on sale. Dining tables are sold separately, so the tops are around P1,500 to P4,800 each and bases are around P1,700 to P9,000.
They deliver all over the Philippines too, but the only downfall that you would have to face is the hefty delivery fees. So get your bank accounts and PayPal ready to see the bill.
Yanna's Home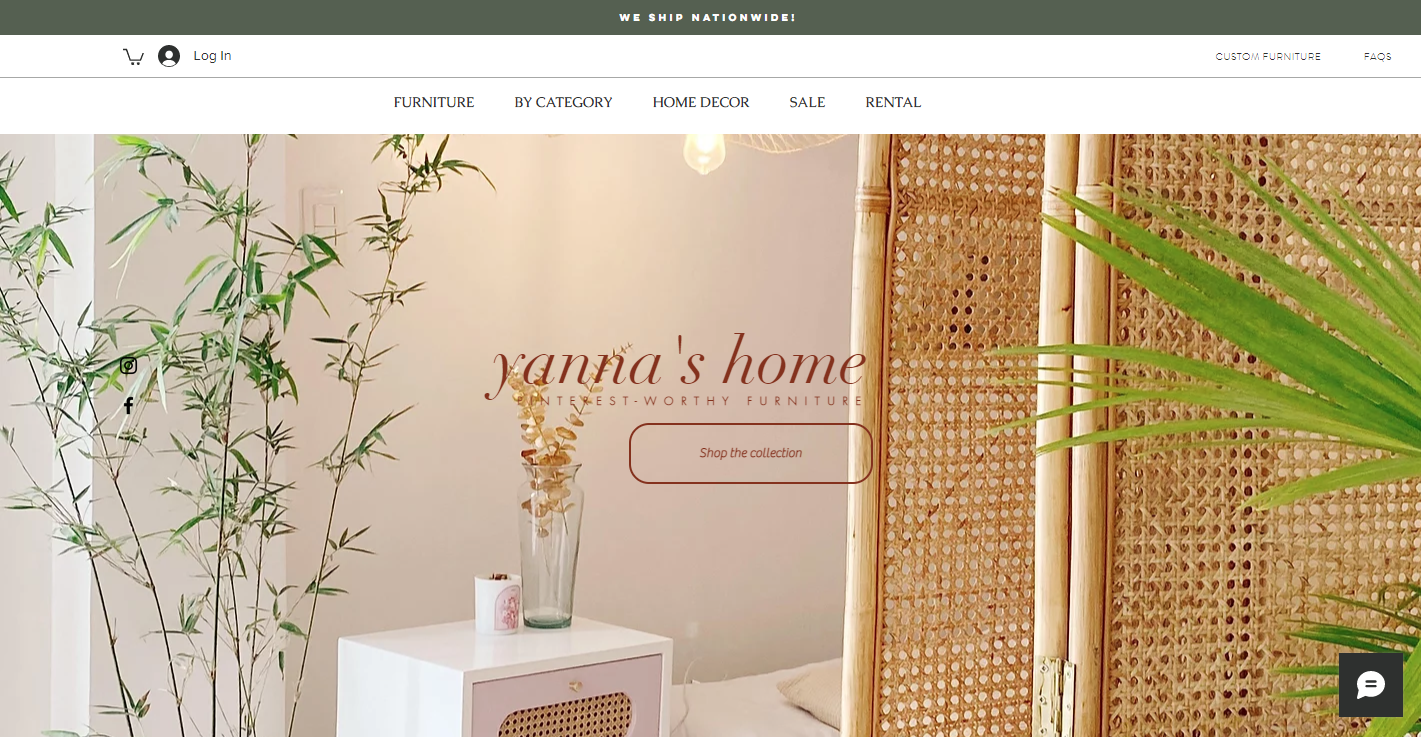 This online furniture shop offers unique furniture that are handcrafted by Filipino artisans, and they are made of rattan or wood to give your place a classic, rustic, and vintage vibe. What's terrific about Yanna's Home is that you can customize your orders by changing the dimensions, colors, or materials by filling out their customization form. Their furniture makers will do their best to make it yours according to your modifications, but if they think it isn't feasible, they will suggest some possible modifications that will still fit the style you're going for. Another thing is that they deliver all over the Philippines, making your rustic atmosphere come true wherever you are!
Shipping Option: Third-Party Couriers

Delivery Fee:

Metro Manila

■ North - P250 to P450

■ South - P450 - P550

■ Lalamove, Grab, or GoGo Express for smaller items (P80 - P250)

Nearby Provinces - Based on Lalamove's rates (around P1,200 to P2,000)

Nationwide: Based on Forwarder's rates (around P1,500 to P3,000)

Delivery Time: 2 to 5 weeks (including time for customization)

Mode of Payment:

Online Bank Transfers (BDO and BPI)

GCash

PayPal

Credit or Debit Cards (Visa and Mastercard via PayPal)
Sprucing Up Your Haven
Decorating your place with furniture that says about you takes time, money, and effort because you have to make sure it matches the aesthetic and atmosphere you're going for. These online furniture shops in the Philippines have taken online shopping to the next level when it comes to convenience and accessibility brought out by the pandemic. You can't go wrong with mixing and matching your aesthetics to give your living space a variety of atmospheres so that you can still call your haven a home even if it has different pieces of furniture dedicated to different kinds of aesthetics because no matter where you buy your furniture (whether you buy them in one store or in many stores), decorating your haven has never been easier with just a few clicks on your laptop or taps on your mobile device!
If you're looking for a sign to level up your redesigning, then this is that sign to transform your home into a place of your own!
---
Looking for an affordable property? Contact us today
A lot of Filipinos dream of owning their first apartment or house and lot. With today's booming real estate opportunities, there are so many options to choose from.
Here at Vistaland International, we have a roster of affordable property listings from several locations across the country. Whether you're looking for a place to live in Manila, Cebu, Davao and etc, we've got you covered. So contact our real estate agents today!
Vistaland International was primarily created to bring OFW closer to their dream of finally acquiring a home in the Philippines. And with the rising cost of living in the country, OFWs and their families are looking for ways to earn extra cash flow to support their daily needs. Luckily, you can also join the global network of Vistaland International as a real estate professional and earn a commission!
Vistaland International Marketing, Inc. (VIMI) is the international marketing division of Vista Land. Aiming to provide OFWs and migrant Filipinos a home in the Philippines, VIMI has established long-lasting relationships with brokers and clients around the world.
Get started with your property investments! Contact us today and follow our social media accounts: Facebook, YouTube, Twitter, Instagram, and LinkedIn.