One word isn't enough to describe how amazing, magnificent and wonderful our moms are. In fact, they deserve all the loving and endearing words the dictionary could offer with the love and sacrifices they had done to take care of and raise us.
More than words, it's important to let them know how much we love them by spending some quality time with them. Of course, it's totally fine and natural if you want to shower your mom with flowers and gifts (it's just another way of saying 'I love you'), but more than the material things, the best gift you could offer is quality time.
With Mother's Day coming around the corner, grab this opportunity to express and emphasize how much we love our dearest moms. Even though one day isn't really enough to honor the 'wonder woman' of our lives!
We've compiled a list of fun ideas to help you make Mother's day a memorable and special one! Take a tour through these mother's day activities and start planning ahead!
What to Do for Mother's Day?
Go to the Spa
With all the hard work and sacrifices our mom had done for us, she truly deserves a day without stress and full of relaxation! Just make a reservation at your local spa and spend quality time with your mom (have a nice, little chat with bits of gossip) while you both pamper yourselves! Take this day to another level by giving her a full blown makeover (hair, nails, makeup, and all) after that relaxing moment at the spa.
Have a Photo shoot
Capture each and every moment of this very special day by hosting a photo shoot! You can do it right after going to the spa so mom's already looking fresh and camera-ready! You can choose to hire a professional photographer or play around with the various presets in your photo filter app! The important thing is you get to freeze such precious moments with your mom in a picture. Wear your creative hats and compile your photos in a very special Mother's Day album!
Take a Flower Arranging Class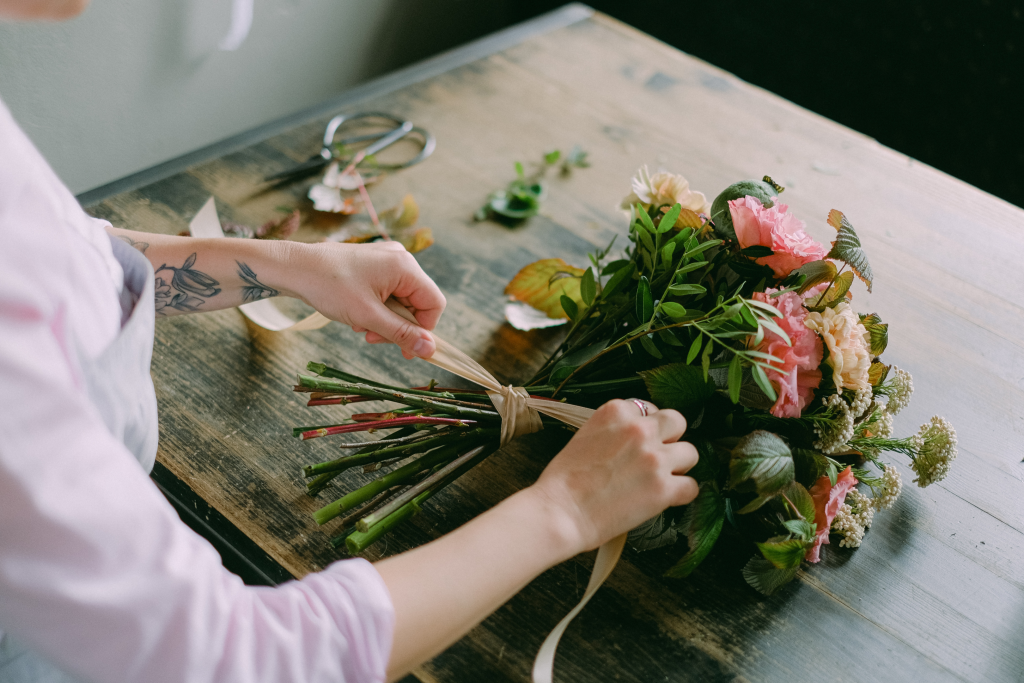 Sure, giving mom a bouquet of fresh flowers will surely give her delight but giving her a personalized craft of yours is on another level! Send mom flowers that are specially arranged by you, or you can sign up together for a fun mother's day activity!
Take Her Out for a Meal
When was the last time your mother had eaten in a fancy restaurant? Snag a reservation at her favorite local restaurant or diner and treat mom to a delicious brunch or dinner! This is an activity the entire family can enjoy, including Grandma! Or if you want an extra quality time with mom, you can just grab a table for the two of you!
If you feel like staying indoors to keep mom safe from the threats of COVID-19 (because you know, the pandemic isn't really over yet), you can invite her to teach you how to cook a family recipe or just learn a new recipe in general! This is a great way to bond with mom and at the same time impress your relatives with your new dish on the next family reunion!
Breakfast in bed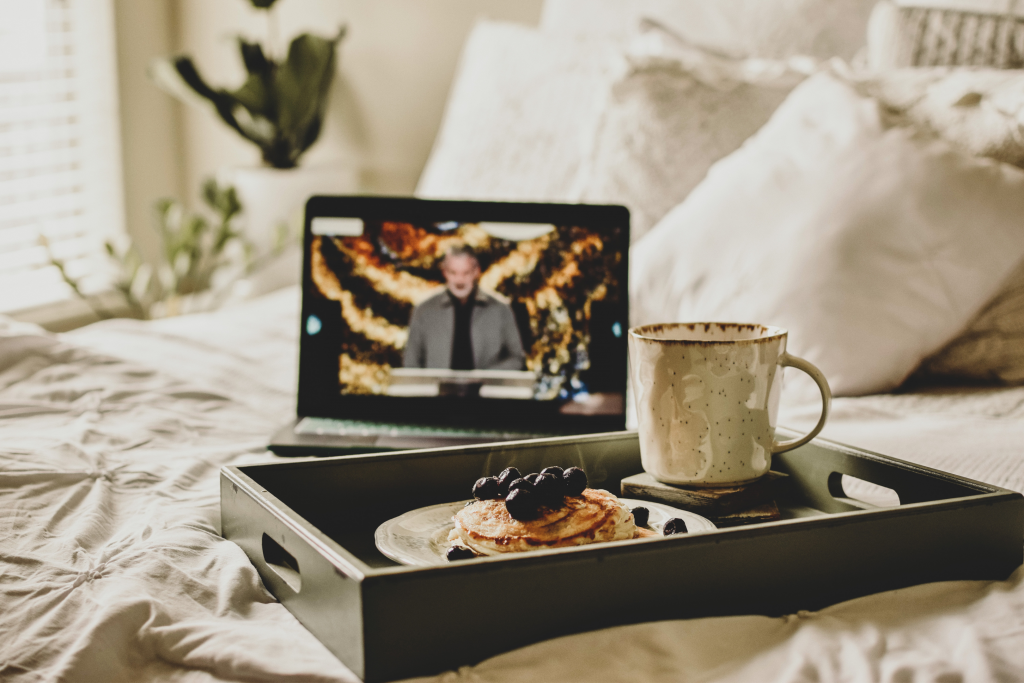 This may be one of the classics and one of the good ol' mother's day surprises but for me, it's one of the sweetest! Let mom sleep in while you pitch in all of her faves in one tray and let her wake up to a morning of breakfast in bed!
Go Bungee Jumping
If your mom is the adventurous and daredevil type, then this is a great opportunity to go bungee jumping! Now, this activity isn't really for everyone, but we're certain that there are moms out there who'd like to pump some adrenaline!
Or you can just bring mom to your local amusement park and spend mother's day riding thrilling rides with her!
Sing Karaoke
Invite mom and the whole family for a Karoake contest (of course Mom is the ultimate champion!). You don't have to go out and rent those karaoke booths– YouTube and a BlueTooth mic with speaker will do the trick! You can also take this time to make every family member deliver a special message for mom)
Take Her on A Shopping Spree
Celebrate mother's day by taking mom on a big shopping spree! Whether you are heading out to the local flea market or her favorite store, this is another great way to spend some quality time with her. Help her try on and pick new outfits she'll love–when was the last time she had a new article of clothing inside her wardrobe?
Take Her to A Yoga Class
Does your mom love doing some yoga? Make this activity even more intimate and special by hiring a private yoga instructor for a morning or afternoon class of Mother's day yoga.
Flip Through Your Family's Photo Album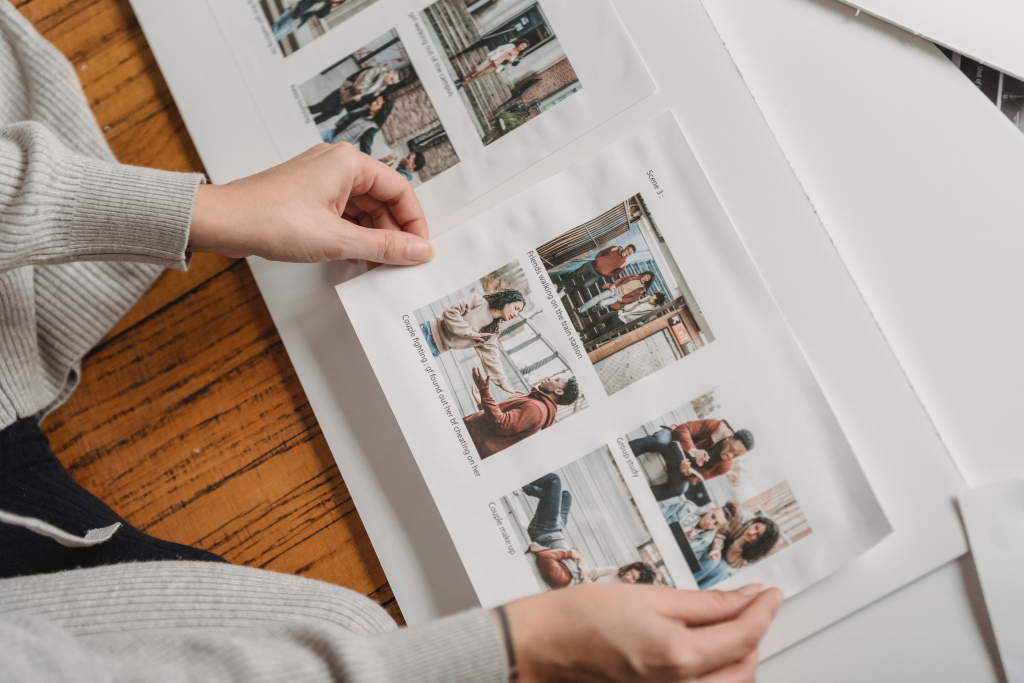 Okay, it's time to take out those family photo albums and flip through your fun and embarrassing family photos! Take a trip down the memory lane while trekking through the past birthdays, holidays, and vacations while reliving and reminiscing such moments! Add in to the collection the photos you took for Mother's Day!
Help Mom Out in the Garden
Okay, it's time to get your hands dirty! And no, I don't mean the bad kind! If your mom loves to do some gardening, help her out on some tasks! Don't worry if you do not have that green thumb– you can focus on the weeding and watering! She'll love and appreciate the extra hand!
Create Something Together
If your mom is on the crafty side, why not invite her for a day of craft making? Paint portraits, make personalized jewelry, do some creative wreaths or join a pottery class! The final output may not be that 'perfect' but I'm sure mom loves every moment she spent making them with you!
A Sunday Not Like Any Other
Whatever you decide on how to celebrate Mother's Day this year, don't forget that more than the material gifts, the best present we could gift our dearest moms is our time. If you could, take a day off from work so you can make time for the most important woman in your life. Every celebration doesn't necessarily need to be grand or extravagant; a big, warm hug, a kiss on the cheek or just by simply doing the household chores will get your message across.
More importantly, make sure to make her feel like a queen (because we all know she is!) not just for a day, but a whole year!
So, to all of our magnificent moms, a very Happy Mother's Day!
---
Looking for an affordable property? Contact us today
A lot of Filipinos dream of owning their first apartment or house and lot. With today's booming real estate opportunities, there are so many options to choose from.
Here at Vistaland International, we have a roster of affordable property listings from several locations across the country. Whether you're looking for a place to live in Manila, Cebu, Davao and etc, we've got you covered. So contact our real estate agents today!
Vistaland International was primarily created to bring OFW closer to their dream of finally acquiring a home in the Philippines. And with the rising cost of living in the country, OFWs and their families are looking for ways to earn extra cash flow to support their daily needs. Luckily, you can also join the global network of Vistaland International as a real estate professional and earn a commission!
Vistaland International Marketing, Inc. (VIMI) is the international marketing division of Vista Land. Aiming to provide OFWs and migrant Filipinos a home in the Philippines, VIMI has established long-lasting relationships with brokers and clients around the world.
Get started with your property investments! Contact us today and follow our social media accounts: Facebook, YouTube, Twitter, Instagram, and LinkedIn.