Aside from houses and lots, condominiums are another feasible option for many investors in the real estate industry. Offering dwellers the finest quality of life in the hearts of cities, while at the same time being at optimal proximity to major infrastructures, road networks and central business districts, it is crystal clear why condominiums are one of the most in demand real estate options in the current market. For those who are dreaming of owning their own condo but are currently financially challenged to place a down payment, investing in an affordable rent to own condo is the best way to go!
What is Rent to Own or RTO?
Rent to own, sometimes referred to as lease-to-buy, or simply RTO, is a type of agreement wherein a buyer leases a property within a specified period with the intention of buying it within the rental period or at the end of the leasing period.
These rent to own agreements bring mutual benefit to the potential buyer as well as the seller. If you are an aspiring homeowner, this investment option is the best option for you as you can instantly move into your dream home while giving you time and some breathing room to apply for a home loan or improve their credit scores. This type of agreement also gives cash strapped buyers the opportunity to acquire their dream home while improving their financial situation.
As for the seller's part, rent payments give them the financial cushion to pay off their mortgage and property taxes. They are able to generate income and money through paid rent from their properties that stood stale in the market.
Types of Rent to Own Contracts
Lease option
This is a type of rent to own contract where the buyer has the option to buy the property but is not obligated to do so. If on any occasion he changes his mind about purchasing the property, he can simply walk away after the lease agreement expires.
Lease purchase
On the flip side, lease purchase contracts mandates the buyer to purchase the property at the end of the lease period. If the lessee decides to hop out of the transaction, he may face some legal sanctions.
How Does Rent to Own Condo Work in the Philippines?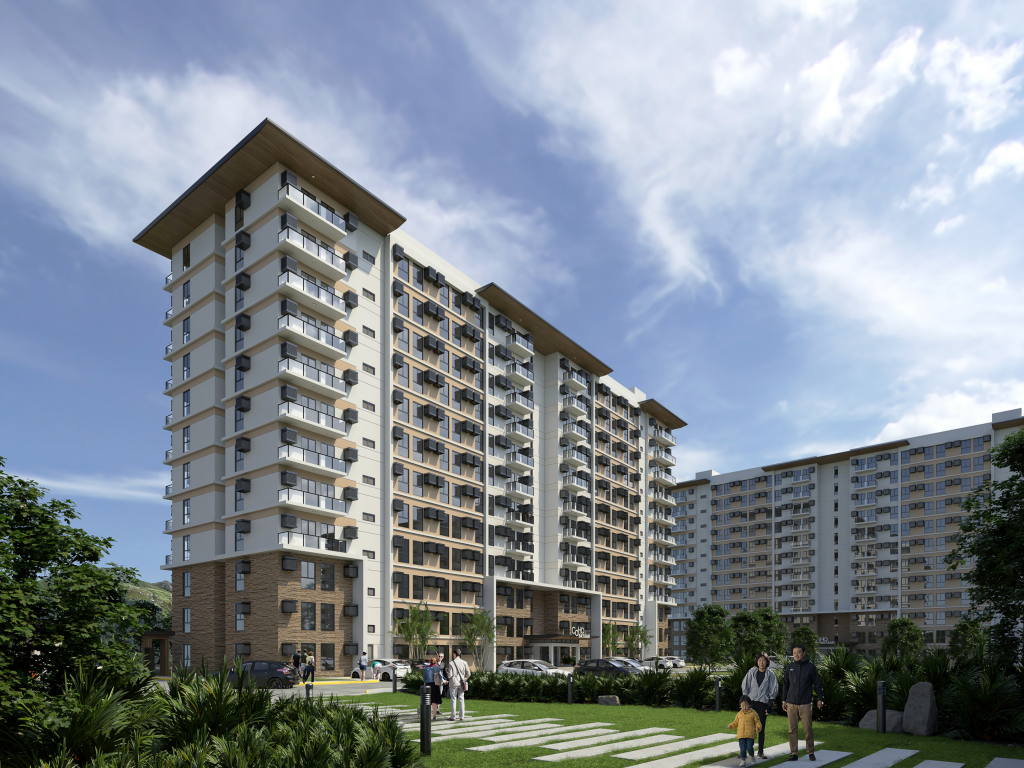 Generally, both parties will come to an agreement when it comes to the purchase price, purchase date, monthly rent, sales price and other factors such as interest rate. Once everything is settled and agreed upon, a contract is made and signed by both the buyer and the seller.
There are some things that the buyer needs to consider before plunging into a rent to own agreement. Compared to traditional financing, a RTO is owner financed. This means that the owner is the one who offers financing which results in a higher monthly rental fee on the lessee's part. The reason is that a portion of it goes to the down payment if the lessee decides to eventually buy the property in the future.
In this case, the buyer should explore his financing options, whether it be through a bank or a lending institution, to leverage him in paying the remaining balance. If the buyer decides to back out in purchasing the property, all paid amounts will remain on the seller's hand.
Is Having a Rent to Own Condo a Good Investment?
When you rent an apartment or condominium, you are simply paying money to a property which you cannot own. There's also the possibility of the lessee being evicted by the owner due to missed payments.
However, investing in an affordable rent to own a condo guarantees you future ownership of the real estate property. Through rent to own condo, you are getting closer to achieving your dream home, even while facing slight financial difficulty.
RTO Pros and Benefits
Buying vs. RTO
In order to acquire immediate ownership of the property, the traditional process of buying a condo or property requires you to pay expenses like down payment, mortgages, legal fees and others all in one go. On the other hand, you get to cover your expenses in buying a rent to own condo bit-by-bit. You gradually pay your down payment during the lease period, giving you more time and cushion to improve your financial capacity in preparation for mortgage or home loan payment.
RTO can also help you build home equity as part of your down payment is allocated for the original price of the property. Depending on your agreement with the seller, you'll also be able to lock in the purchase price, meaning that in the event the market value of real estate properties rises up, the price of your condominium will stay the same as what's stated in your contract or agreement.
Another perk of investing in a rent to own condo is that you don't have to worry about moving expenses as you are already living inside the house! You can use all the extra money in improving and upgrading the interior design of your home and other necessities.
RTO Cons
On the flip side, investing in rent to own properties have their downsides, too. Aside from a higher monthly rental rate, all the extra costs added on top of the down payment may not be refundable. There's also a chance that the lessee is the one in charge of the property maintenance while you are renting it. You may also sign a fine print which mandates you to purchase the property at the end of the lease no matter what.
This is really troublesome especially if you don't have the financial capacity or don't have any intention of buying the property at all. So before you sign any agreement, make sure you have thoroughly read and understand its contents and specifications. If you are still unsure about it, you can ask for some help from an expert or attorney to avoid facing some legal actions.
Ultimately, there's no guarantee that your mortgage application will be approved at the end of the lease contract. Without the mortgage (and failure to secure financing alleviations), you may find it hard to pay off the remaining balance and may eventually end up losing the property.
Benefits of RTO to Buyers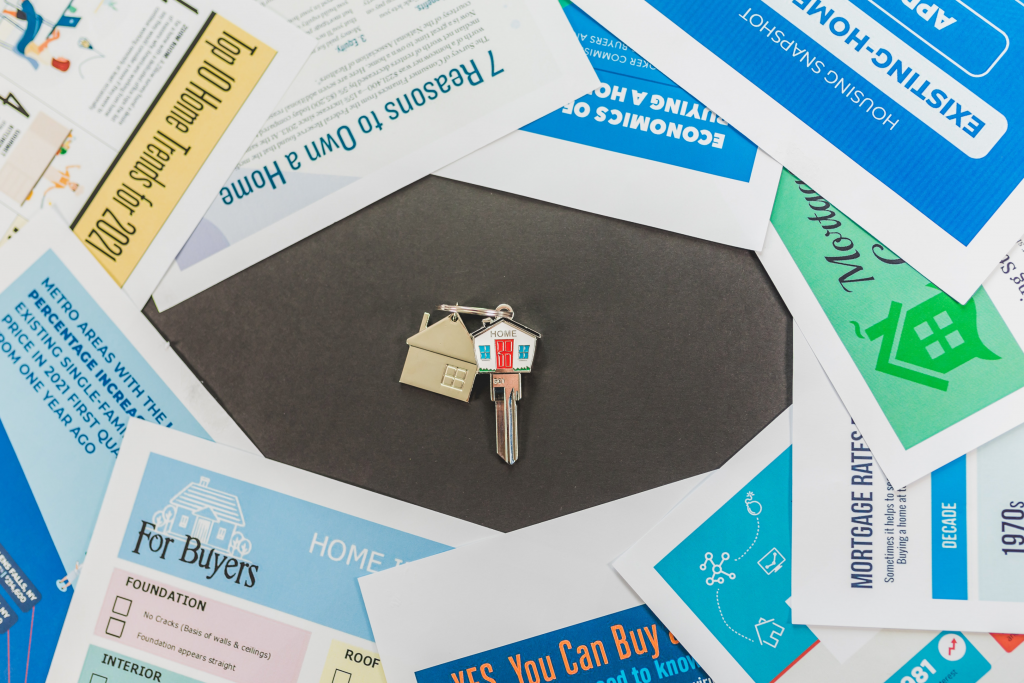 Investing in rent to own condo may require you to put out some cash, but it guarantees you that the rent you are paying every month is invested into something you will soon own in the future.
Aside from getting the house you've always dreamed of, you also get to enjoy the amenities that come along with living in a condominium. You get to experience that condo lifestyle filled with ease and convenience.
Being the owner of your house means you can do anything with it. You can decorate every nook and cranny at your own will and style.
Lastly, you can opt to resell your condominium if its property appreciation or market rate rises. Think about the 'Buy Low, Sell High' strategy– purchase the real estate property at a low price and put it up for sale on a higher price.
Benefits to Sellers
Sellers will benefit greatly in the form of passive income coming from the monthly rent of the leased property.
Since the lessee will be occupying the property, he will likely take good care of it (as he may potentially buy it in the future), so seller's don't need to worry much about the maintenance of it.
---
Looking for an affordable property? Contact us today
A lot of Filipinos dream of owning their first apartment or house and lot. With today's booming real estate opportunities, there are so many options to choose from.
Here at Vistaland International, we have a roster of affordable property listings from several locations across the country. Whether you're looking for a place to live in Manila, Cebu, Davao and etc, we've got you covered. So contact our real estate agents today!
Vistaland International was primarily created to bring OFW closer to their dream of finally acquiring a home in the Philippines. And with the rising cost of living in the country, OFWs and their families are looking for ways to earn extra cash flow to support their daily needs. Luckily, you can also join the global network of Vistaland International as a real estate professional and earn a commission!
Vistaland International Marketing, Inc. (VIMI) is the international marketing division of Vista Land. Aiming to provide OFWs and migrant Filipinos a home in the Philippines, VIMI has established long-lasting relationships with brokers and clients around the world.
Get started with your property investments! Contact us today and follow our social media accounts: Facebook, YouTube, Twitter, Instagram, and LinkedIn.