Overseas Filipino workers (OFWs) are often called modern-day heroes for their continuous sacrifice to work abroad in exchange for a better life for their families. The majority of the population of migrant workers around the world is comprised of OFWs. With all their years of patience and diligently working abroad, they deserve to have a quality home for their family. OFWs and migrant Filipinos are also known to make extra income from side jobs and various investments options. While the latter is often the least heard of, OFWs can get easily get started on real estate investment.
Vista Land, the largest homebuilder in the Philippines, has a wide roster of house and lot subdivision projects in the Philippines catering to all income segments. Additionally, Vista Land has even more investments options to offer for OFWs and migrant Filipinos. It is through Golden Bria Holdings, Inc. that Vista Land has truly expanded their target market reach. Under Bria Homes, Vista Land was able to provide affordable house and lot units for the average Filipino and OFW.
In this article, we will learn more about one of Vista Land's companies, Golden Bria Holdings, Inc., and their most affordable house and lot subdivision project and flexible investment and real estate asset to invest your hard-earned money on.
Golden Bria Holdings, Inc.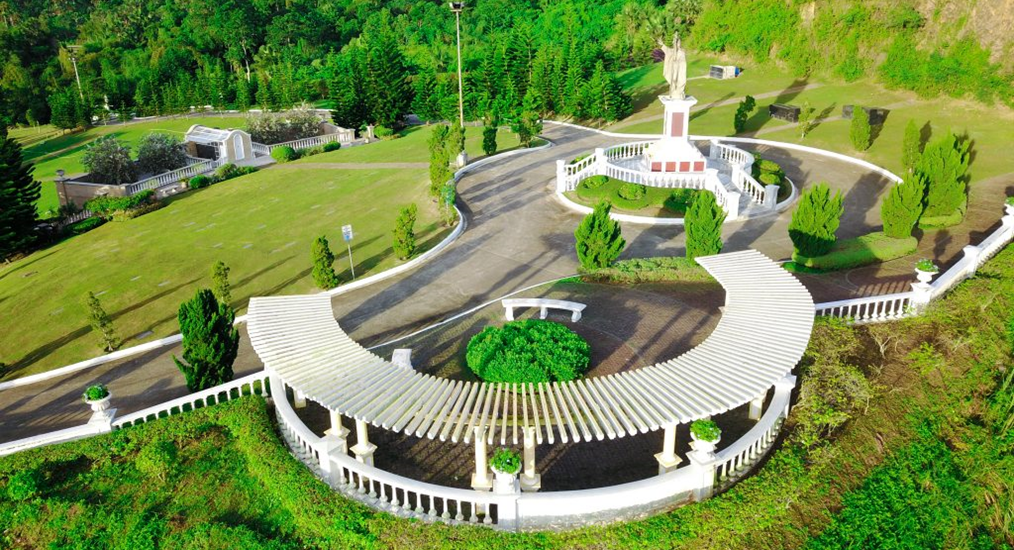 In terms of market capitalization, Golden Bria Holdings, Inc. is one of the largest real estate companies in the Philippines. Golden Bria is mainly engaged in the development and sale of memorial lots across various cities and provinces in the Philippines. In 2017, Golden Bria acquired the majority of ownership interest in Bria Homes, Inc. and modified its primary business purpose into real estate to gain flexibility in undertaking business expansion while engaged in the death care industry.
Investments Option #1: Bria Homes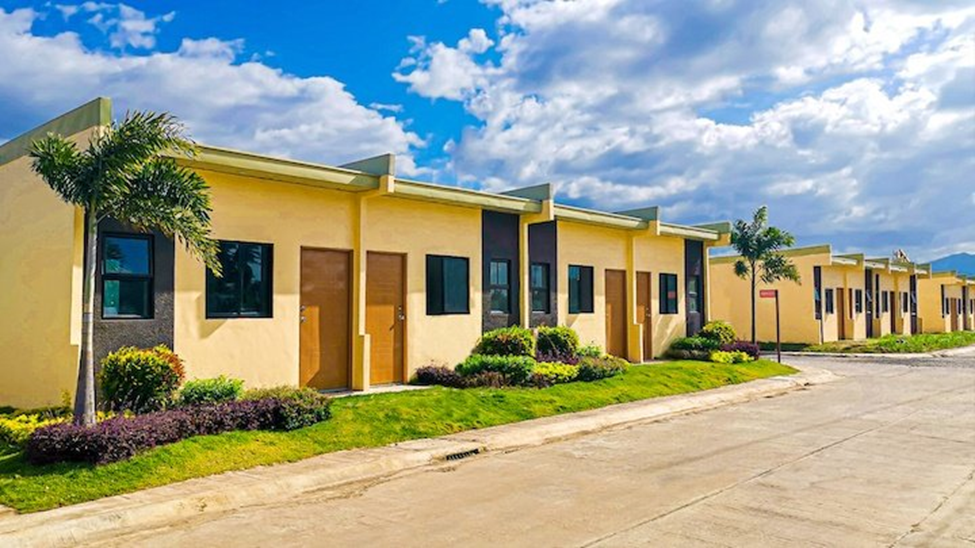 Bria Homes is the affordable house and lot subdivision project of Golden Bria Holdings, Inc. Strategically located in 40 progressive cities and municipalities in the Philippines, Bria Homes has 51 affordable house and lot projects and growing. Bria has five affordable house models to choose from: Elena Rowhouse a 22sqm. unit on a 36 sqm lot, Elyana Rowhouse a 24 sqm. unit on a 36 sqm. lot, Bettina Townhouse a 44 sqm. unit on a 36 sqm. lot, Alecza Single Firewall 36 sqm. unit on an 81 sqm. lot, and Thalia Single Firewall/Duplex a 45 sqm. unit on an 81 sqm. lot.
Bria Homes is the perfect match for OFWs and young professionals since their starting price is PHP500,000. This starting price can enable OFWs to acquire their affordable quality house and lot units for residential use or investment purposes. For a more convenient payment scheme, OFWs and locally employed Filipinos can opt to choose for Pag-IBIG Funding if it fits their chosen house model.
Though it may be a socialized housing development, Bria provides a pleasant community within the metro. This is because of its amenities such as: covered basketball courts, perimeter fences, guarded entrance gates, and roving security guards. Bria communities are within close proximity to schools, business establishments, recreational hubs, and places of worship. They are also close to major roads and highways, providing accessibility around the city.
Bria Homes is primed to bring affordable house and lot units closer to ordinary Filipinos and OFWs.
Discover more about Bria Homes' affordable house and lot for sale here: https://www.vistalandinternational.com/brand/bria/
Investments Option #2: Golden Haven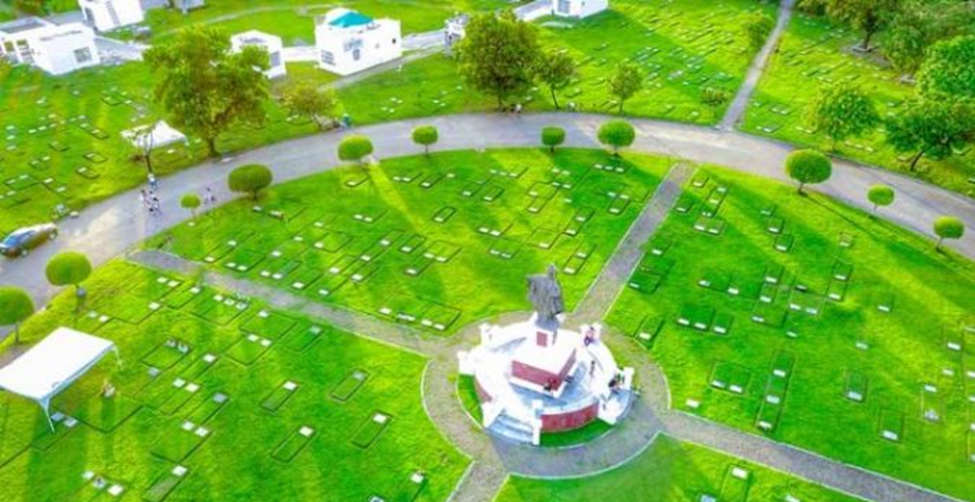 Golden Haven is a subsidiary of Golden Bria Holdings, Inc. and currently has 35 developments present in 32 locations across developing cities and municipalities in the country. Golden Haven is widely-known as the largest and most beautiful chain of memorial parks in the Philippines. Golden Haven takes pride in being the first and only death care company listed under the Philippines Stock Exchange (HVN). Golden Haven has features inside their memorial parks such as: guarded entrance gates, activity area, restrooms, chapels, butterfly garden, sales garden, and fountain area all designed for a solitary peaceful ambiance.
While it may come as an unconventional way of investing in real estate, OFWs and young professionals can use memorial lots as part of their investment portfolio. They can invest in a lot package starting at PHP53,000 and sell it for a higher price once the lot has been fully paid. Like other real estate properties, memorial lots also have high-value appreciation rates. Having a memorial lot asset can lessen the financial burden for your family in the future.
Also, it doubles as collateral since it is a tangible asset that is easy to sell. Golden Haven offers memorial lots of varying sizes and pricing points. The four basic lot packages are lawn lot, garden niche, family patio, and family estate. They also have columbaries, chapels, and crematoriums within a selection of their memorial parks. Clients who choose a family estate lot have the option to construct a mausoleum given that the design and construction of which must conform to Golden Haven's parameters as part of the terms of purchase. Golden haven also provides construction and associated services for mausoleums as an additional service and cost to the client.
Golden Haven is dedicated to bring healing and hope to the living and also guaranteeing its care and honor to their beloved departed.
To know more about why Golden Haven is praised as the most beautiful chain of memorial parks in the Philippines, send us a message.
---
Discover more OFW Investments Options at Vistaland International
Through the efforts of Vistaland International Marketing Inc. (VIMI), Vista Land can easily reach out to OFWs and provide them the home of their dreams. From various house and lot units for sale to memorial lot options, Vista Land has what it takes to further expand your investment portfolio.
As the international marketing arm of Vista Land, OFWs and migrant Filipinos can visit our offices in Manila, Italy, United Kingdom, UAE, and Kuwait. Trust that our professional real estate sellers will find the right house and lot that fits your budget and exceeds your family's expectations.
Are you an OFW or migrant Filipino looking for extra income? Become part of Vista Land's international marketing team! Click here to register as a seller.